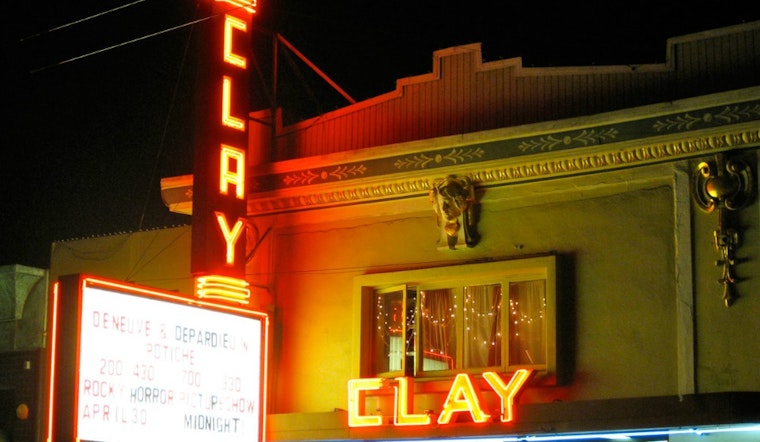 Published on January 04, 2016
The New Fillmore, the neighborhood newspaper covering the intersection of the Fillmore, Japantown and Pacific Heights since 1986, published its January issue last week. Here's a quick look at the top stories.
---
The historic Clay Theater on Fillmore will soon be expanding its food options, including the addition of a beer and wine menu. "We've been trying to figure out a way to get the theater revitalized and bring some life back to the boulevard," architect Charles Kahn told The New Fillmore. No changes will be made to the facade, but the bathrooms will be moved to make room for a larger concession area. A public hearing on the plans will be held tonight, Monday, January 4th, at 7pm at the Calvary Presbyterian Church.
Zinc Details, the 25-year-old destination for home goods at Fillmore and Geary, is closing its doors early this year. Owner Vasilios Kiniris will instead transition his business to more wholesale clients, such as architects and designers. Interior designer Riaz Taplin will take over the space.
Wise Sons Deli was originally planning to open up its new Wise Sons Bagel shop on Fillmore in December, but it's been delayed until at least February. The space is already being used to produce bagels and other baked goods for Wise Sons' Mission and downtown locations, but it's not ready for the public yet. Once it opens, it plans to keep things simple, with a selection of five homemade bagels and some items, like lox and pastrami, available by the pound.
Finally, take a peek back in time with a story on the old hospital at Bush and Octavia streets—and the address's former resident, a prominent African American businesswoman and voodoo princess.
While The New Fillmore is fully available online for free (PDF), you can also get it in print if you live in its distribution area, or pay a small fee for a mail-order copy.