Housed in a discreet one-story building at the corner of Mission and Grace Alley, The Center For Sex & Culture has been the city's premier destination for sex-positive education and experimentation since 1994—and has been based in SoMa since 2004. 
Until recently, however, the future of the nonprofit community space was in jeopardy. After 12 years, the Center's lease came up for renewal, and its landlord decided to triple the rent.
But at the eleventh hour, disaster was averted, the Center's co-founder, Carol Queen, tells Hoodline. "The landlord has definitely raised the rent, but he raised it less than he originally planned to do, and given that we still don't have an alternative space, moving would have cost a ton anyway," she said. "We are going to bite the bullet, stay calm, and fundraise on."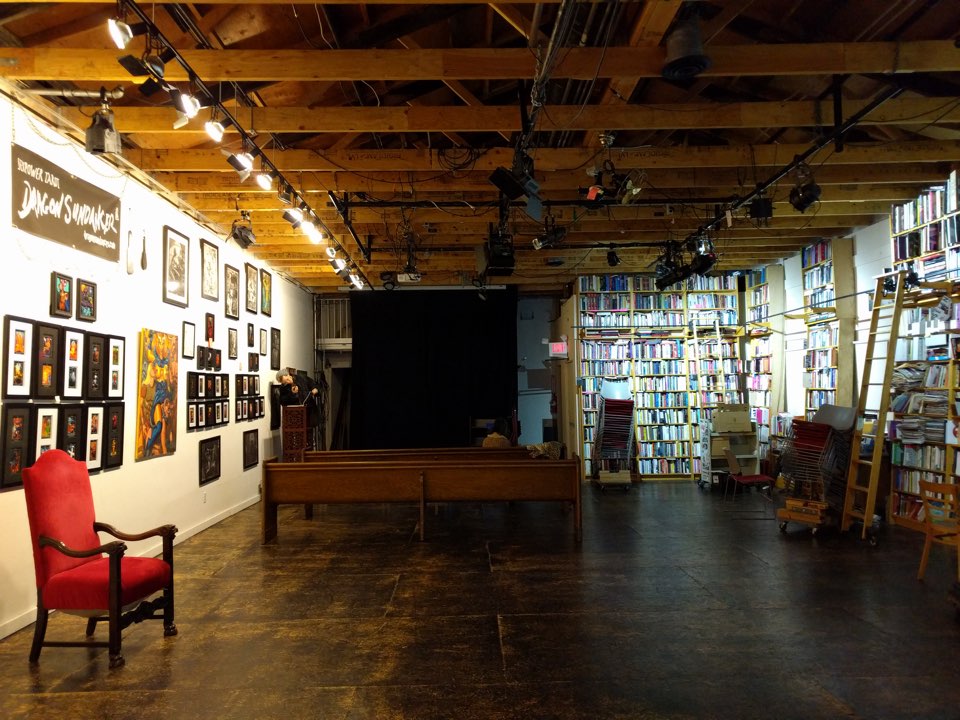 Photo: Brittany Hopkins/Hoodline
The Center's little yellow building contains a vast multimedia library that's all about sex. Much of it was donated by community members, and the collection spans books, magazines, journals, zines, comics, dissertations, artwork, videos, memorabilia and more.
The Center serves as a gathering place for communities across the sexual and gender spectrum, hosting erotic reading and writing workshops, burlesque dance classes, art openings and book signings for authors who might not be welcome in mainstream bookstores.
One of those authors is Broadway chorus dancer turned porn superstar Georgina Spelvin, who held a reception there for her autobiography, The Devil Made Me Do It. She said she's relieved the Center will remain in place. "No community should be without a book store/art gallery/performance venue that encompasses the full spectrum of humanity," she told us. 
The Center is also the only venue in San Francisco that holds memorial services for deceased adult film stars and sex workers. In February 2014, the Center hosted one such memorial for Gloria Leonard, a popular adult performer of the 1970s who had passed away at age 73. Speakers at the service included Dr. Sharon Mitchell, a former adult performer who had gone on to become an advocate for HIV and STD prevention in the industry.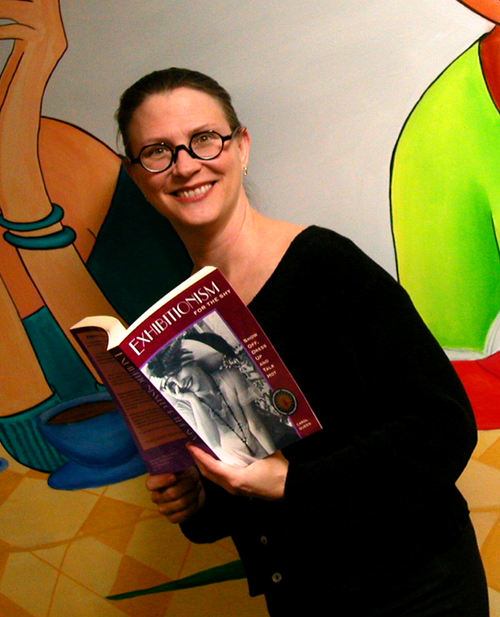 Carol Queen, the Center's founder. (Photo: Phyllis Christopher)
The Center's renewed lease will allow it to remain in place for at least the next three years, and possibly more, said Queen. That's a big victory for the organization, which iconic porn star and sex educator Annie Sprinkle once called "our community home."
Some of the Center's neighbors haven't been so lucky. St. James Infirmary, the free health clinic for uninsured sex workers, frequently held events at the Center, but it's planning a move to the Tenderloin after the rent was raised on its 14-year-old clinic, located right down the block.

Queen, the Center's founder, is a well-known author and lecturer on the subjects of erotica and sexuality. She serves as staff sexologist and chief cultural officer at Good Vibrations. The author of award-winning novel The Leather Daddy and the Femme, she's edited numerous volumes of erotica and spoken at conferences and universities around the USA and Europe. 
For her, the Center for Sex & Culture's location is central to its history and long-standing mission. "The Tenderloin is not only the place where trans people and sex workers made a community," she said. "[SoMa] is the site of some of the earliest gay and lesbian organizing in San Francisco ... Glide Memorial Church, The Matachine Society, and the Daughters of Bilitis all had roots there."
Photo: Brittany Hopkins/Hoodline

But there's no ignoring the enormous changes taking place just beyond the Center's doors. "Twitter, Uber and all kinds of tech companies have come in, with the support of the city. That's brought about significant changes to the nonprofits who were already here," Queen said. "Many of our people have already moved to Oakland. Not just nonprofits, but our membership base, who cannot afford the city either."
She's hoping some of those new neighbors might consider becoming members of the Center or attending some of its events, which range from lectures to a reading circle for aspiring erotica writers. Members also get regular access to the library, which is open to the public every Tuesday after 2pm. 
"I want our new tech neighbors to know that the city was an attractive place to come to because artists, community activists and diverse San Francisco citizens had a love affair with this city," she added. "We'd love it if you would cherish San Francisco, its history and its community as much as we do."
For those who'd like to make a donation to the Center to help out with its increased rent, donations are being accepted through the fundraising platform Razoo.