A new multistory food and drink complex is in the works for 165 O'Farrell St. in Union Square. It comes from the folks behind Alexander's Steakhouse, but what it will entail might remain a mystery until the summer.
Here's what we know: A Department of Building Inspection document (application number 201511203222) indicates that a construction project costing $1.68 million is happening at 165 O'Farrell. It includes turning the six-story brick building into four food facilities: A bakery, a bistro restaurant, a bar and a fine dining restaurant. The scope of work includes accessible restrooms, stairs, partitions, a kitchen, and dining areas throughout.
After several attempts at contact over the past few weeks, the director of public relations for Alexander's sent us a message on Monday saying only that the restaurant "will be able to disclose information closer to mid–2016." Alexander's Steakhouse has locations in SoMa, Cupertino, Pasadena and Taipei, along with spin-offs Alexander's Patisserie in Mountain View and The Sea in Palo Alto.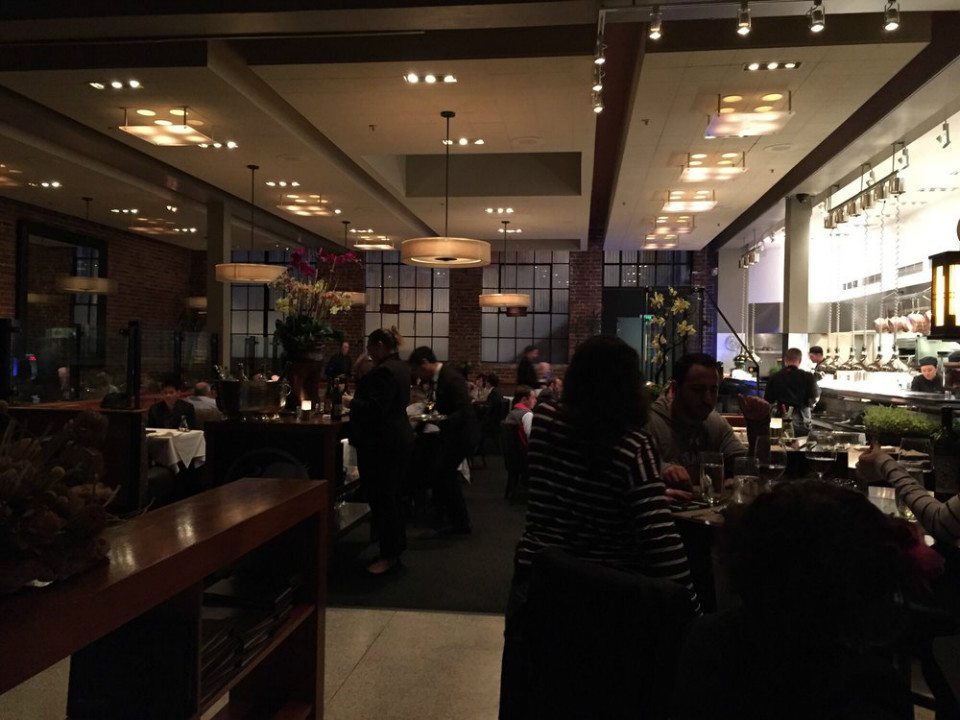 Alexander's Steakhouse lounge, SoMa. (Photo: LA G./Yelp)
The DBI document lists Alexander Siu, the owner representative of Alexander's (which has a group of private investors behind it), as the lessee of 165 O'Farrell, Enertia Designs as the engineer for the project, and D-Scheme Studio as the architect. D-Scheme's online portfolio shows that it's done projects for Alexander's Steakhouse in Cupertino and San Francisco, as well as sister restaurant The Sea. It's also designed two locations of Spice Kit (including the one in SoMa) and a long list of other eateries.
According to property information records, the building was constructed in 1908 as the Orpheum Annex Hotel, a hotel next to the Orpheum Theater. Pacific General Construction, which recently handled the renovation of the historic Belli and Genella buildings in Jackson Square, is the contractor.
In other Alexander's news, Siu also applied for and received a permit late last year for a separate full-service bar and late hours of operation at a forthcoming new location of Alexander's in Cupertino, along with approval for enhancements to the exterior patio dining area for the restaurant.