By
Fiona Lee
- Published on February 04, 2016.
Two years after launching their coffee shop on Lawton Street, the husband-and-wife team behind the Outer Sunset's Andytown Coffee Roasters is ready to expand. Andytown will soon be bringing its famed snowy plover drinks, roasted coffees, and Irish-inspired pastries to Parkside, opening a location at 3629 Taraval St. this August. (Update: the owners tell us that, though they're targeting August, the opening may not realistically happen until closer to October.)
Coffee is a passion for Andytown's Lauren Crabbe and Michael McCrory, who've lived in the Sunset since 2005 2008. Before opening Andytown, the couple were both baristas: McCrory at Java Beach Cafe, and Crabbe at Blue Bottle. Andytown was born out of a desire to open a coffee shop near their then-home on Irving; they now live just three doors down from their cafe on Lawton, along with their two-month-old son, Oisin.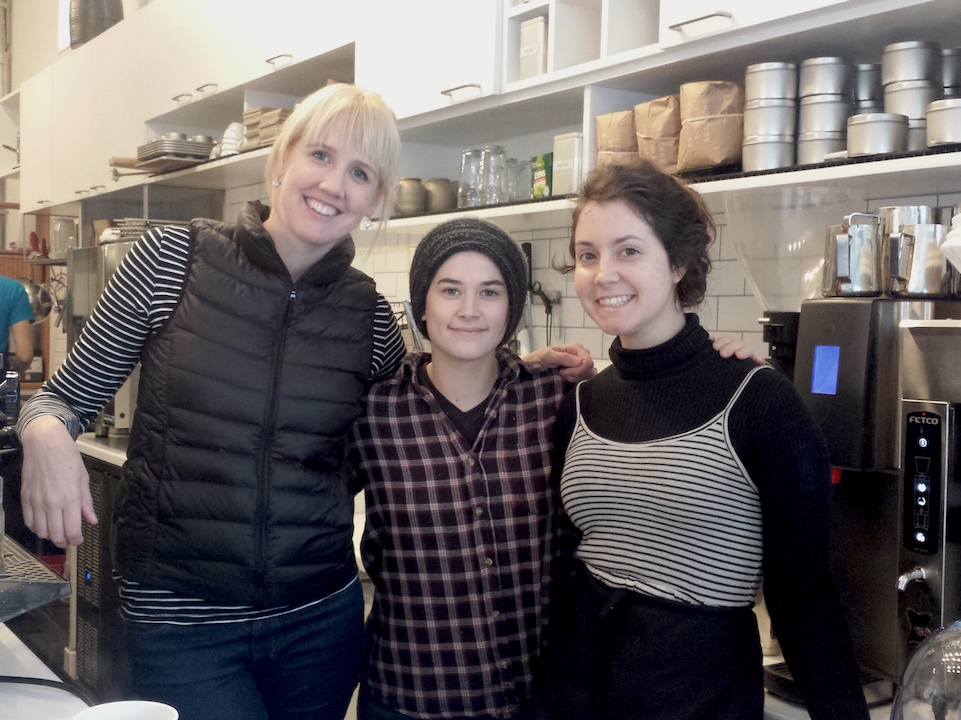 Owner Lauren Crabbe (left) with Andytown staffers Tay Majernik and Chelsea Edinger. (Photo: Fiona Lee/Hoodline)
On Taraval, Andytown will occupy a small space that's seen many different incarnations, including the Occidental Power Solar Company's offices and The Sea Stack, a seasonal surf-themed retail pop-up.
Crabbe hopes that the new Andytown can be part of a revitalization of the stretch of Taraval between 46th and 47th Avenues, just a few blocks away from Ocean Beach. The block has seen some tough times of late, with many shuttered storefronts. Even worse was the two-alarm fire last August that gutted the Riptide bar and the neighboring Great Highway Market.

"Taraval has always been really interesting, but it's kind of a ghost town right now," Crabbe told us. "There is so much potential there." She likens the area's potential to similar corridors on Outer Judah and Noriega, which have thriving destination coffee shops and markets.  
Andytown's Taraval branch will continue to have an espresso bar, but it will also showcase more of the shop's single-origin options. Crabbe envisions offering pour-overs, Aeropress brews, and other brewing methods, which had been impossible in the tight quarters of the Lawton Street cafe.
"If we have a pour-over station, then we don't have a baking department," she said of the small space. "So it'll be really exciting to showcase our single-origin options."
The new location will also serve Andytown's signature snowy plover, a drink comprised of coffee, Pellegrino, and fresh whipped cream. It's named for the endangered birds that make their home on Ocean Beach; one of the largest plover colonies will be just steps away from Andytown on Taraval.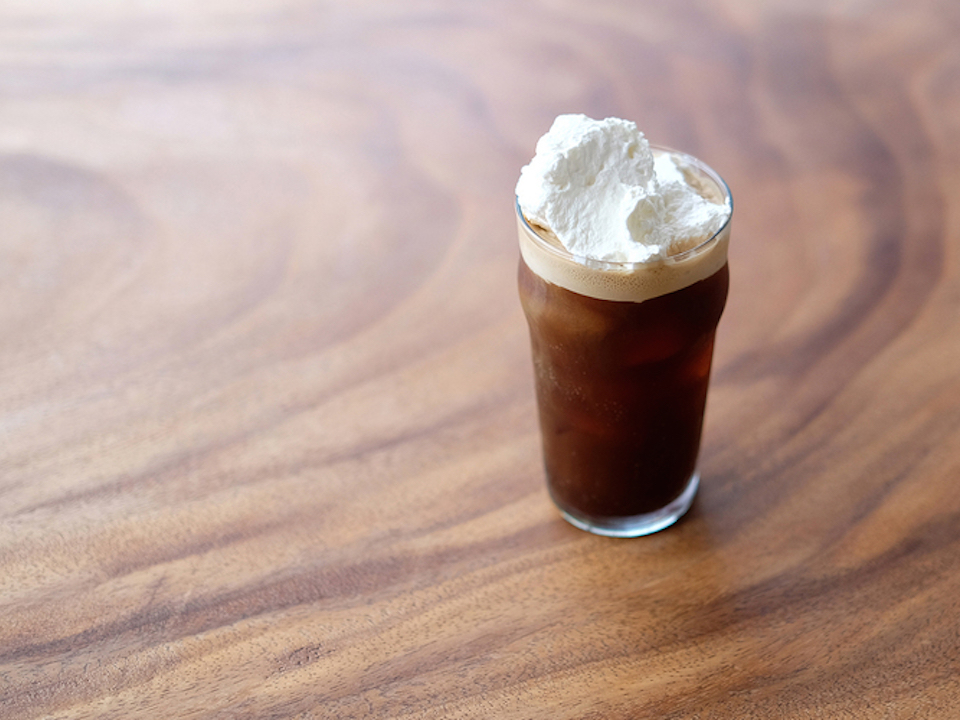 The Snowy Plover. (Photo: Andytown)
Being close to the sea is important to Crabbe, who jokes that the Outer Sunset's fog gives Andytown's beans that little extra flavor. "We roast in the fog out here, and I think the fog has a huge effect on our coffee. Having a little salty air makes our coffee that much better."    
Although another coffee shop, Streamline Cafe, is set to open a few doors away from Andytown on Taraval, Crabbe isn't concerned about competition. Instead, she hopes that Taraval can become a destination for great coffee. "The best thing you can have as a business is having another business move in," she said.
In addition to the new Taraval location, Andytown will also be opening a new in-house coffee shop for a downtown tech company, located on Market Street. (Crabbe declined to name the company, as it has yet to announce the new shop to its employees.) Though that location won't be open to the public, she hopes it will open up new lines of business to offer high-quality coffee to offices around San Francisco.
But the first priority for Crabbe and McCrory is bringing vibrance back to Taraval. "In a year, I want to blink my eyes, and see the Riptide new and open. I want to see people coming to us and Streamline," Crabbe said. "That block is going to be great, and I'm really excited."