By
Ayo Suber
- Published on February 24, 2016.
As part of an ongoing effort to clean up the 200 block of Ivy Street in Hayes Valley, a new mural depicting a bee, funded by a community challenge grant from SF Beautiful, is going up this week. Located on the back wall of 342 Hayes Street, it should be completed by next week. 
Artist Shawn Bullen was selected to paint the mural, which has been in the works for about a year. "The Ivy Alley group put out a request for a proposal last April," he said. "We did a lot of planning." The design was also approved by the Hayes Street Gardens homeowners' association.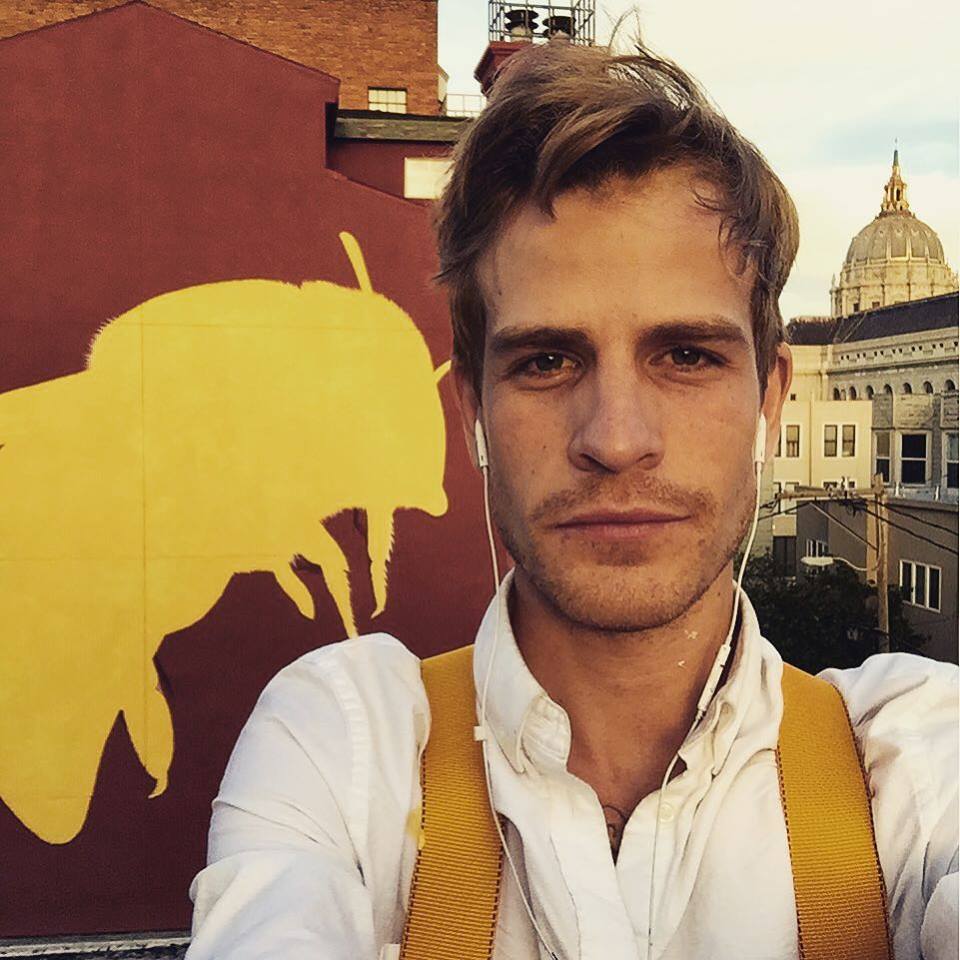 Shawn Bullen poses with the initial outline of the mural. (Photo: Shawn Bullen/Instagram)
The mural is actually a collaboration between Bullen and National Geographic photographer Anand Varma. "I'd already submitted a proposal for a bee, based off of a Google image I found, but I wanted something more," Bullen said.
When he came across a TED talk on bees by Varma, he immediately reached out to him. "He was in Berkeley. We met for pizza and Anand was interested. It was a really lucky thing, because I'm kind of obsessed with it."
"My goal as a science photographer is to use images to inspire and educate people about the natural world," said Varma. "I can think of no better way to do that than to have a giant mural in a highly visible public place, one that will hopefully stay there for many, many years."  
Varma says that while print and digital media can reach many more people, those spaces are often cluttered. "It is hard to stop and appreciate a single bee when it is presented on a website or a magazine page. I guess a busy city street can also be a noisy and distracting place, but I think a mural gives people a different way to connect to the image, and I am excited to see how people respond to it."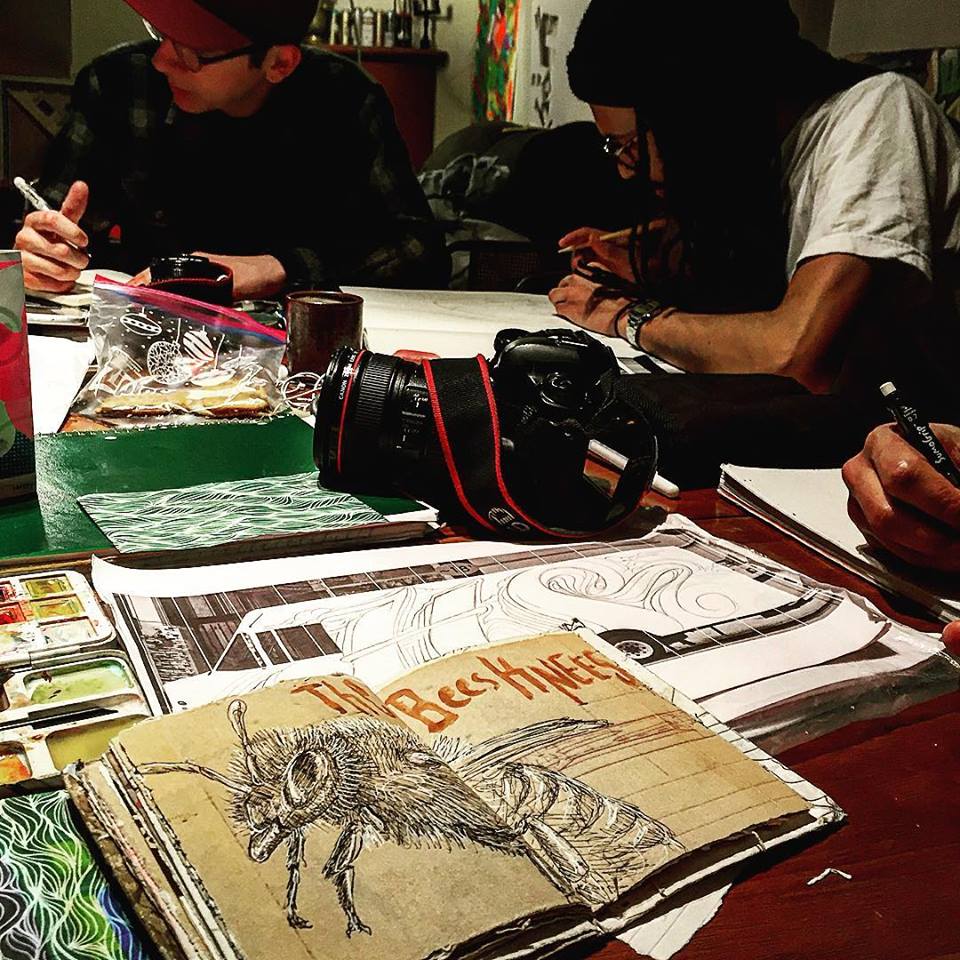 Working on design sketches. (Photo: Shawn Bullen/Instagram)
One of Bullen's goals for the mural is to raise awareness of bee deaths and colony collapse disorder. "[Anand says] you can't go wrong with planting native pollinated plants. That's kind of the main message behind it. Bring education."
The mural is part of a larger effort to beautify the alley on Ivy and make it more accessible to pedestrians, connecting the Civic Center corridor to the heart of Hayes Valley.
"The 200 block of Ivy has been very difficult to protect and keep clean," said Bob Barnwell of the Hayes Valley Neighborhood Association. "A lot of effort has been put into making it a 'Living Alley.'"
The mural "should be a wonderful addition to Ivy and to Hayes Valley," said a representative from the Ivy Street Improvement Committee. "It will also signal the first of many improvements and enticing elements the neighborhood plans for the 200 block of Ivy, with the objective of creating an attractive, safe, welcoming corridor for pedestrians between the Civic Center and Hayes Valley."
A projection showing what the finished mural will look like. (Photo: Shawn Bullen/Instagram)