Pagan Idol, the newest addition to Future Bars' growing empire of grown-up oases, is a treat for tiki fans at 375 Bush St., right around the corner from another of the group's bars, Rickhouse. We reported back in October it was on the way, and it welcomed its first wave of tropical devotees on Wednesday night.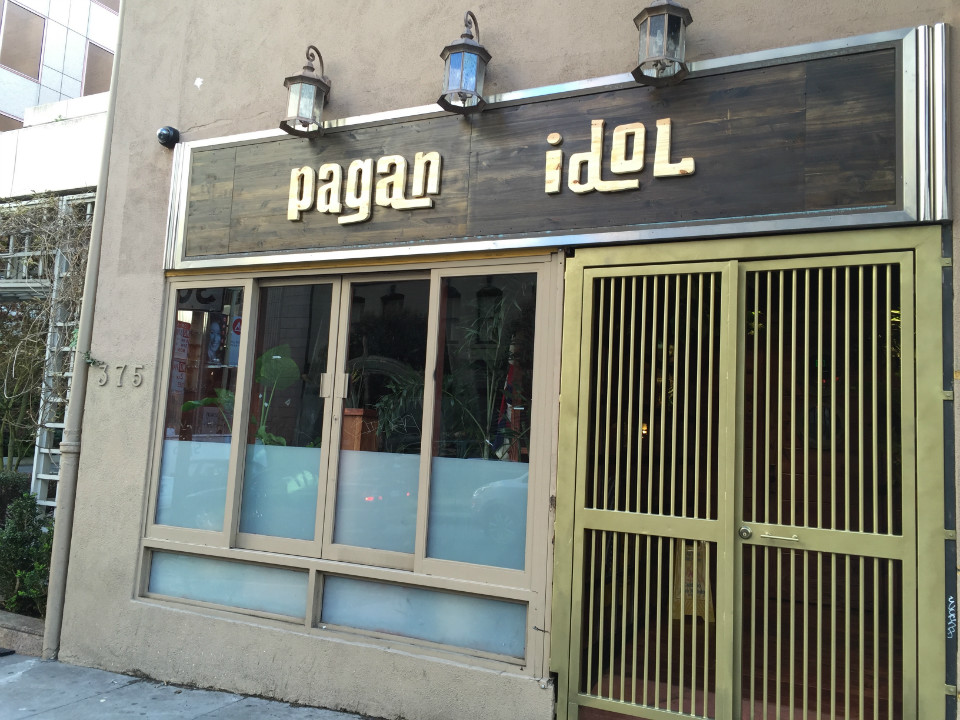 "The concept behind the design and layout is to tell the story of tiki," says manager beverage director Daniel Parks, who was a trainer at Trader Vic's and helped open Hakkasan (1 Kearny St.) and curate its bar program. "It starts from the belly of an explorer's ship and crash-lands on an island, giving you the full experience of exploration, imagination and relaxation."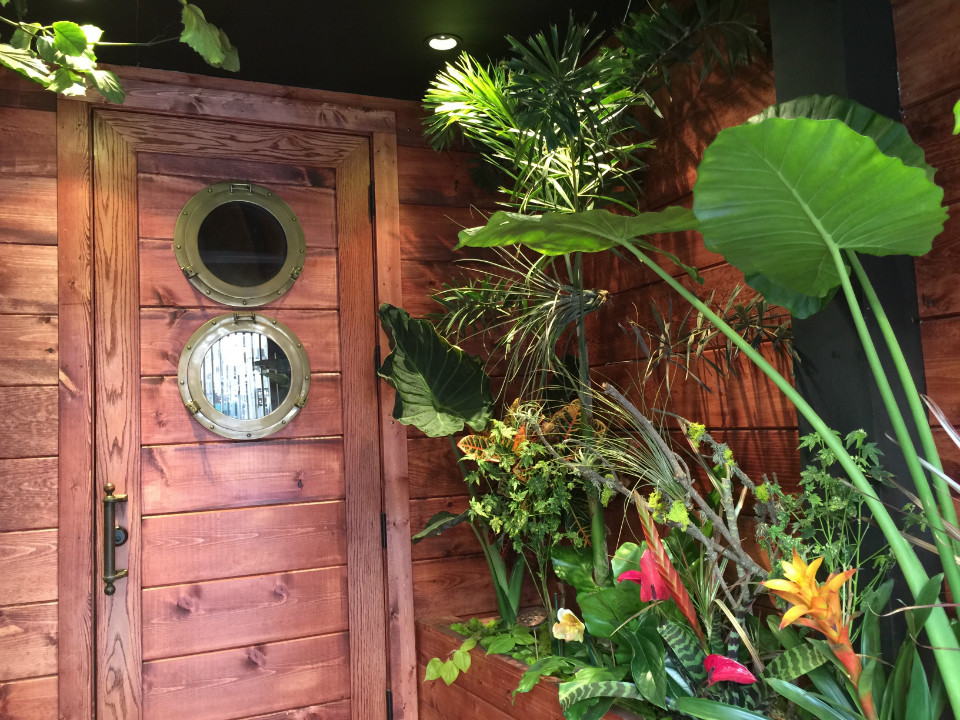 A portal to an island oasis.
There's a 175-gallon fish tank as you enter the "Captain's Quarters" front room, with portholes showing videos of fish swimming by. Inside the main room are giant tiki heads (one by tiki master Al Evans), private tiki huts and a remote-controlled volcano lurking in the corner of the back room that emits "volcanic fog" on demand.
That last bit of kitsch comes courtesy of Ivan Mora, an independent artist who's worked with Future Bars since its very first bar more than a decade ago. He's also responsible for all the bar's custom lighting, such as the sconces, bartop lamps and chandelier.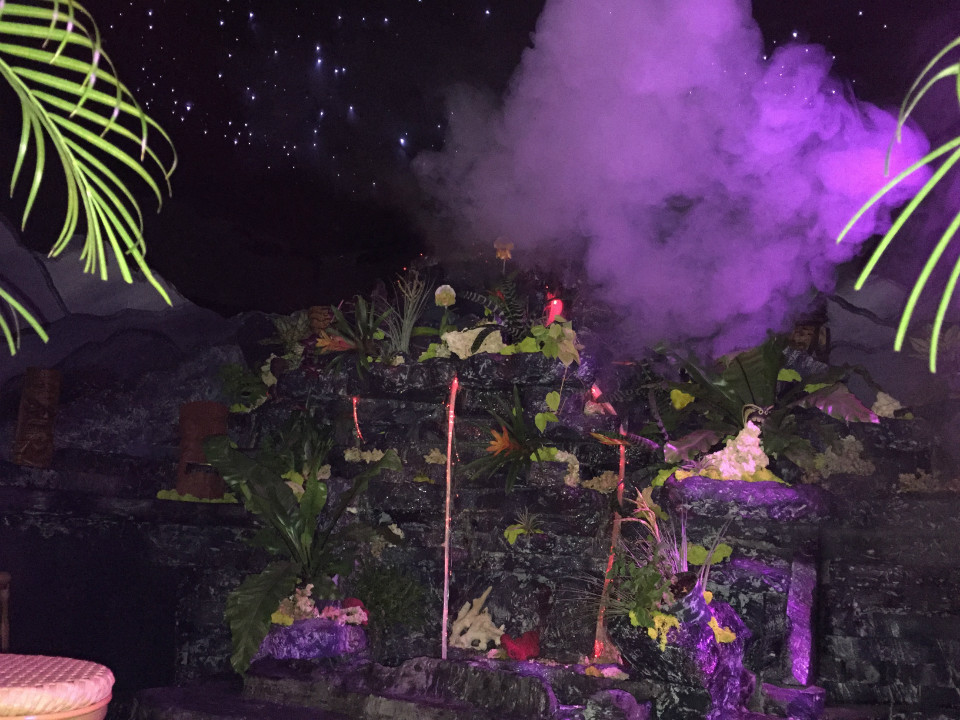 Pagan Idol's volcano.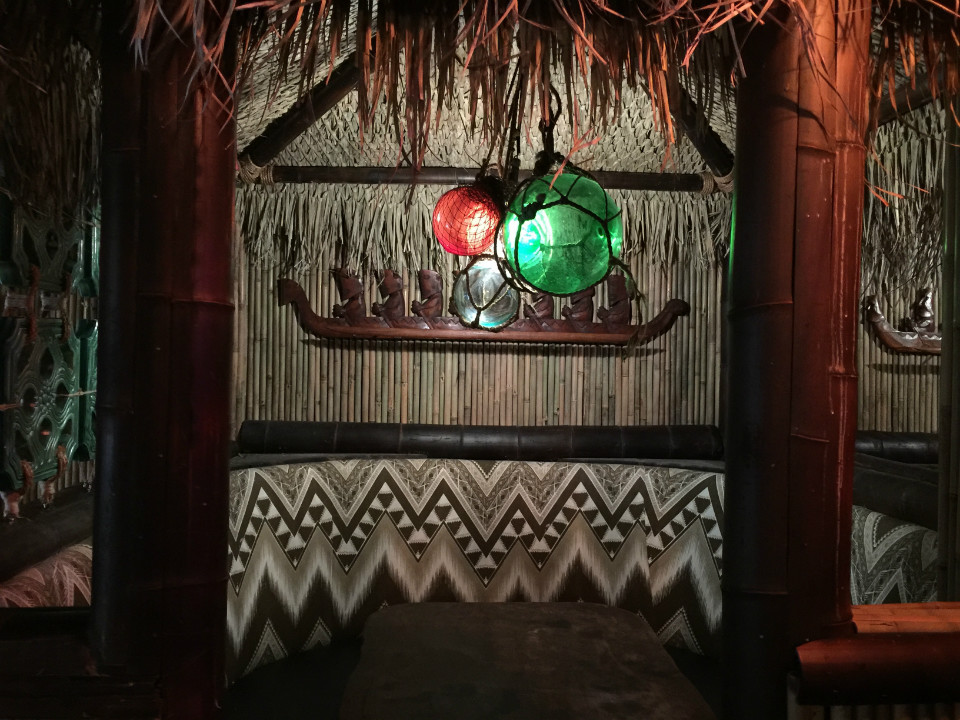 Private tiki hut.
What about the booze? As expected, it's a rum-heavy menu with 13 original cocktails (most hovering around $12) and three bowls modeled off of classics. Everything is made with 100 percent fresh-pressed juice—they grind all their own pineapples, lemons, limes, grapefruits and oranges daily.
"We've resurrected extinct syrups from the early tiki mixology, like fassionola," and they feature two types, said Parks. We asked what it tastes like and were told: "Happiness. Paradise. Good decisions."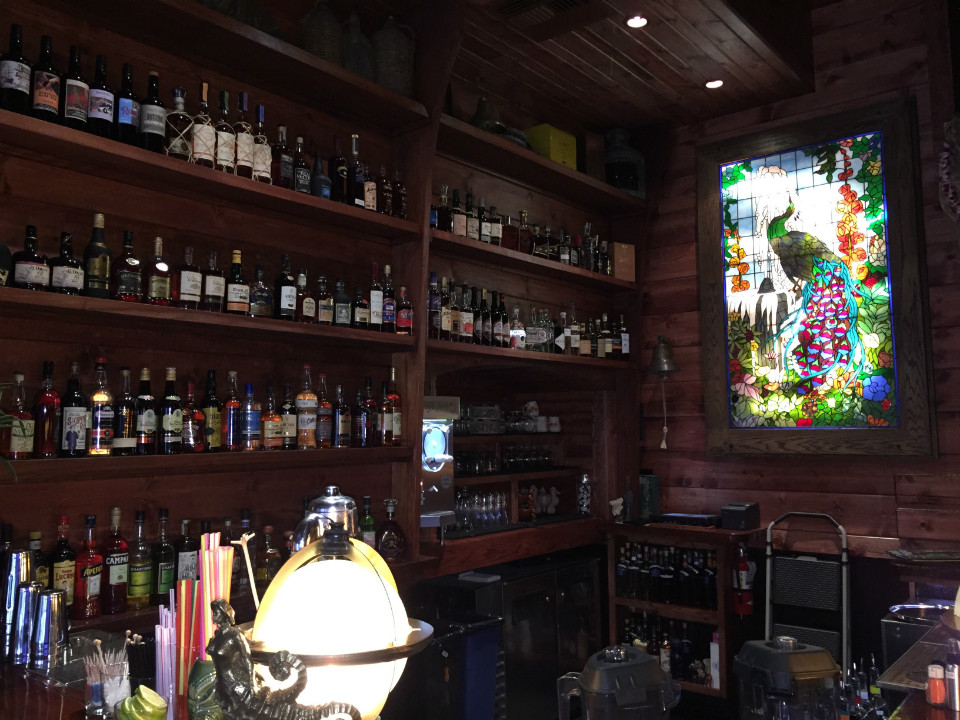 Captain's Quarters bar.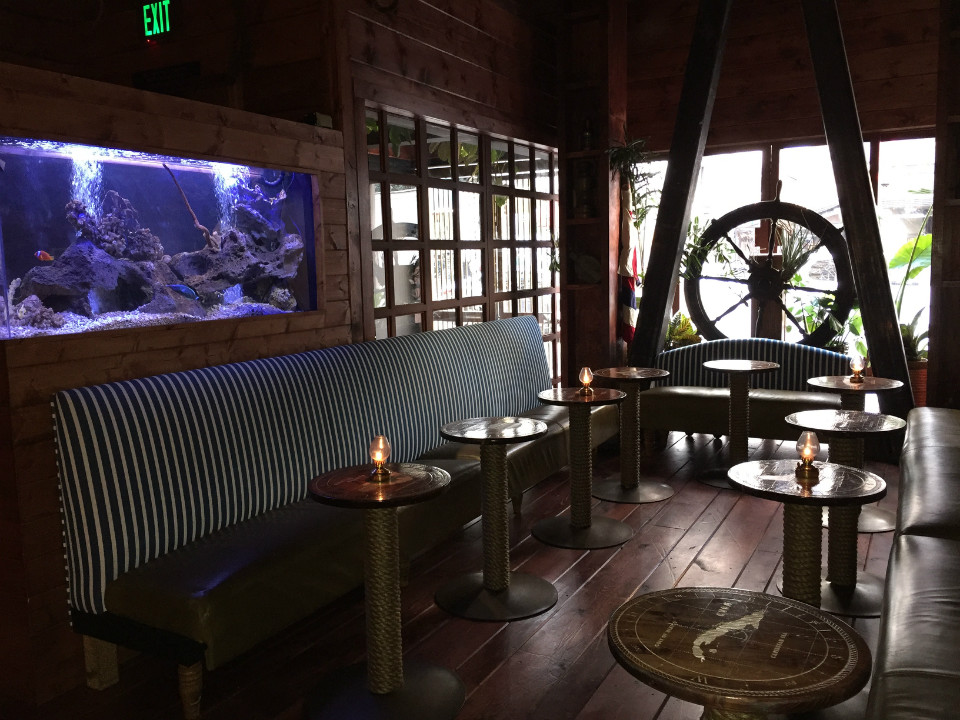 Captain's Quarters lounge area.
Of course, there's a full bar, so if you want a simple daiquiri, vodka-tonic or beer, you're covered. But with 150 rums on the shelf, why would you? THey're even featuring the first rum coming out of West Oakland's Wright & Brown Distilling Co., which was distilled in a copper pot and is still aging in a copper pot still. former bourbon barrels.
The bartenders—two of whom, Jake Dale and William Preston, came over from the Tonga Room—know an additional 50–75 tiki favorites, in addition to what's on the menu. "We are doing our own rum blends to execute some of the classic tiki drinks made by blending rums from different islands," Parks explained. 
Speaking of the islands, general manager Justin D'Olier, who spent most of his life in Hawaii before moving to the Bay Area, said the spirit of aloha will be alive and well at Pagan Idol. "The aloha spirit and that sense of hospitality of the islands is something that's been there with tiki from the beginning," he said. "When people open that door, we want them to immediately realize they're not in San Francisco. You take a vacation when you open that door."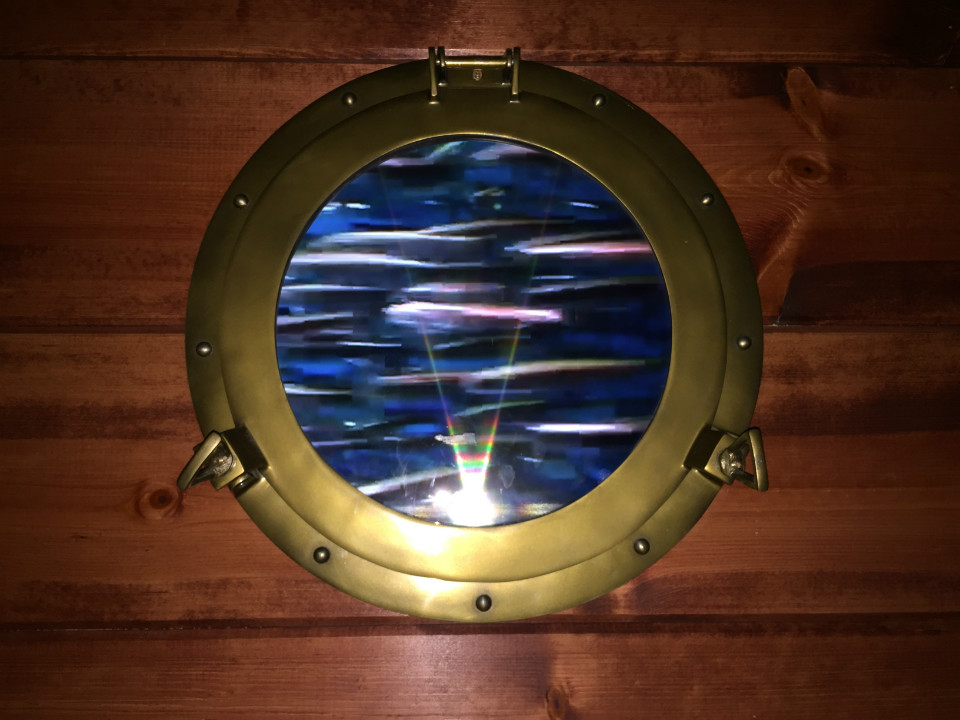 For the first week or two, Pagan Idol will open at 4pm Monday–Friday and 6pm Saturday, with a flexible closing time. Eventually, it'll be open until 2am.