Onigilly, the purveyor of healthy Japanese fast food with three FiDi outlets, is making good on its promise of even more expansion: it will soon open a fourth FiDi restaurant, at 545 Sansome St. The opening is planned for the week of Feb. 15th, owner Koji Kanematsu tells us.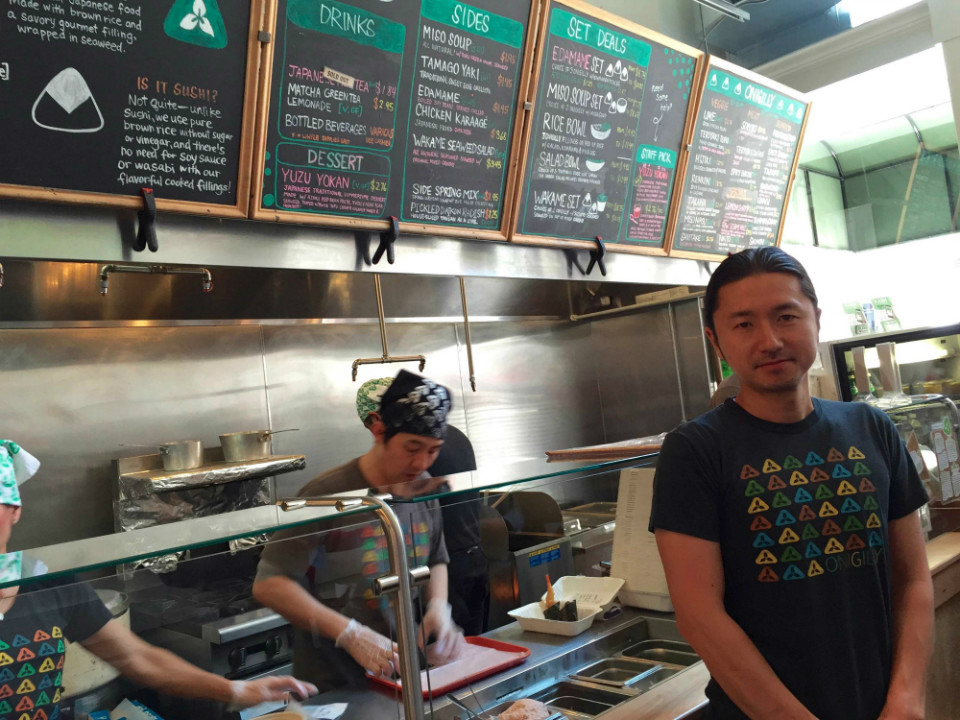 Koji Kanematsu.

The Sansome location was formerly home to sandwich shop Prime Dip; Onigilly's third location at 455 Market, which opened last fall, also took over a Prime Dip. Kanematsu told us that Onigilly is negotiating with a few more potential sites in the Bay Area. He hopes to open two more locations this year and nine more locations in 2017, for a total of 15 by the end of next year.
Like the Market Street and Embarcadero stores, the Sansome Onigilly won't have indoor seating, though it may have a few tables outside. However, the location is adjacent to Transamerica Redwood Park and the privately owned public open space inside 505 Sansome St., which looks out onto the park.