Sonic, the Santa Rosa-based Internet provider, officially announced this week that there's a new high-speed Internet option for the avenues, and it doesn't come from AT&T or Comcast.
We shared the news last month that Sonic was softly launching its fiber services in the Sunset, within a service area roughly bounded by 20th and 24th avenues, and Taraval Street and Lincoln Way.
But yesterday, Sonic shared with us an exclusive glimpse at their timeframe for expanding the service, promising to have gigabit fiber Internet service available for order throughout the entire Sunset and Richmond neighborhoods within the next 12 months, including the parts of the Sunset east of 19th Avenue. (Update: after this article was published, we heard back from Sonic, whose CEO is now confident in saying that the company will offer fiber Internet to the entire Richmond and Sunset by the end of 2016, rather than 12 months from now.)
Rumored to be on the way for years, some customers near 22nd Avenue heard news of Sonic's quiet rollout in January, and pretty soon new gigabit fiber customers were posting their speed test results on NextDoor, to the envy of nearby neighbors who couldn't get the service yet—or in many cases even an estimate as to when it would be available.
Sonic now tells us that it has been installing the fiber service in customers' homes since the beginning of the year, and currently has thousands of Sunset addresses in its gigabit service area. Tara Sharp, who handles public relations for the company, explained that the lack of promotion was intentional, and that Sonic's priority was to get the service up and running before making a splashy announcement.
She noted that Google, which also announced gigabit fiber service for San Francisco this week, was some time away from being able to deliver their service. "Google is a strategic partner of ours, and we've worked with them on projects in the past," Sharp told us, "but it is important to note that we have customers up on our fiber network right now, and we are adding more every day."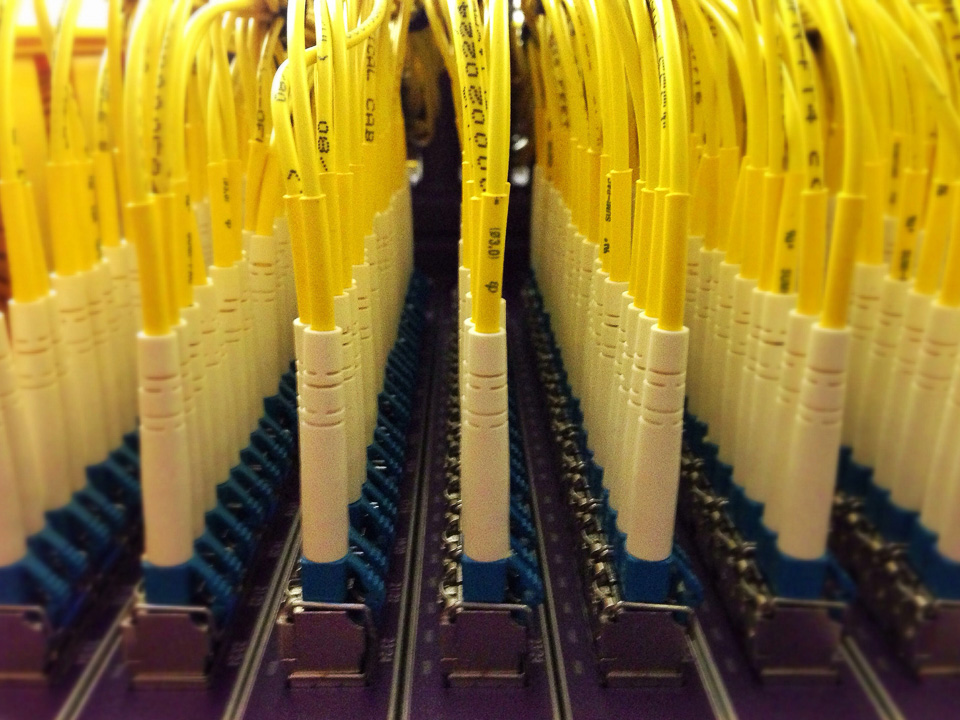 Another reason for Sonic's lack of updates about their plans involved throwing their competition off the scent. "We've been building our network quietly in the western neighborhoods of San Francisco for some time now, often using unmarked trucks," explained Sharp. "We wanted to have the core network ready to go, so that when we started hooking up our customers' homes we could move as quickly as possible from block to block." Sonic is the largest independent Internet service provider in California, but it's dwarfed by competitors AT&T and Comcast, and wanted to get a headstart before its competitors got wind of the company's progress.
Sonic's stealthy approach has caused some confusion in the neighborhood. Many eager potential customers have been unable to get a clear picture of when their blocks will get the service, and in some cases, customers around the corner from each other don't have the same availability as installers work their way through the neighborhood. Mostly fending for themselves on NextDoor and seeking information through message boards on Sonic's website, customers have tried to figure out the pattern of the installs and to guess which blocks will get serviced next.
Some residents have noticed that the numbered north-south avenues were generally getting the fiber installs before the named east-west streets, and that single family homes seemed to be getting hooked up while apartment buildings were initially getting skipped. Parkway Terrace, between 27th and 33rd avenues near Lincoln Way, has utility poles in the backyards of homes, as opposed to out front, and residents of those blocks say they've been told that it will take longer to get to them.
While the faster speed of Sonic's new service is an obvious draw for some, the low price is also a selling point. Sonic officially announced this week that the gigabit fiber Internet service (plus phone service) costs $40/month, or about $58/month after taxes and fees. Sonic put this price in perspective by noting that the speed of gigabit Internet is about 100 times the speed of the average American's Internet connection, and yet $58 is about one-third of what the average San Franciscan is paying for Internet service today.
On the blocks where the fiber service has been installed, Sonic currently has a sizable lead over the speed of competing services. Gigabit fiber is often several times faster than the fastest cable Internet, and can be more than 20 times faster than DSL. Until its own network was in place, Sonic had relied on AT&T's DSL-based infrastructure to bring Internet service to customers, and while the local alternative got a reputation for great customer service, the low speed made it a tough sell when compared to the much faster cable options.
Block by block, though, that is changing, and if Sonic is able to maintain its schedule, by this time next year the fast new service will be available to all Sunset and Richmond customers.