Since it first opened in late 2011, Maven has become a mainstay for Lower Haighters seeking something on the fancier side. The restaurant prides itself on pairing its dishes with delicious cocktails, and Daniel Kutch is one of the bartenders who helps patrons on their gastronomic, booze-filled journeys.
We caught up with Kutch, who's worked at Maven for three years, to chat about the neighborhood, reading customers, and whether or not cocktail culture is snooty.
Where are you from and how did you get here?
I'm from Redwood City, so the Bay Area. I moved to Sacramento for a major portion of middle school and high school, but I came back when I was around 19 or 20 years old. I've been here ever since.
What's your experience working in bars?
I've been working in restaurants since I was 16 years old. I started barbacking, and eventually served. When I came from Sacramento, I helped open Patxi's on 24th Street in Noe Valley—I was one of their original staff members. I trained a lot of people on the beer and wine list, but eventually left to pursue music and stuff like that. Now, I'm here.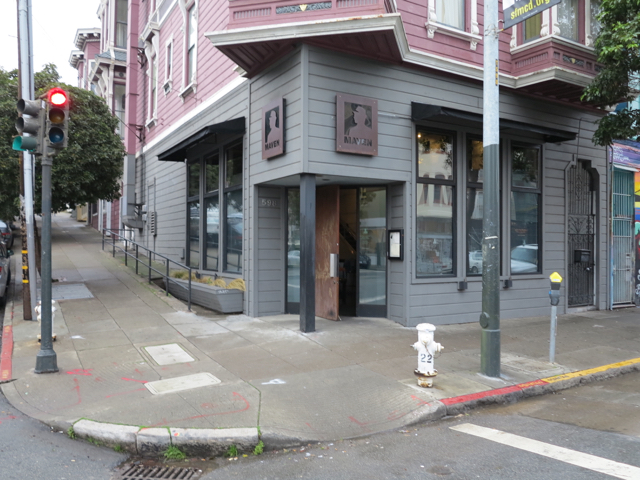 What do you like most about working at Maven?
Definitely the neighborhood. The Lower Haight has such a draw to it. It's been said time and time again that it's the least changed or most untouched neighborhood, and I really identify with that vibe. I definitely like the grittiness of it at some points, and that it's the lesser-known portion of the Haight, unlike the Upper Haight that the tourists know so well.
What's your best neighborhood memory?
[Laughs.] Most of them are ones that don't go into articles, but there were some fun ones. The Giants winning the World Series, lots of fireworks going off on the street—that was really cool.
The neighborhood really rallies together for a lot of events like that. On New Year's Eve, we always have more of a show going on outside than we do inside. It's just a really good neighborhood to be in. 
What do you like most about Maven itself?
I enjoy the challenge. The way the program is set up, we have the individual pairings from the kitchen with our cocktails. That kind of creates this constant challenge of having one ingredient or one concept that we want to mirror or execute, and finding something that goes in tandem with that. It can really hit you with writer's block, in a way. You really have to find that outside-the-box element that you need to make everything work.
I like the clientele, too. We have a lot of people who are just coming in from the neighborhood to enjoy a nice cocktail or a beer with a burger, and then there's a lot of people that are going out of their way to see us. It's kind of cool to have both ends of it, where it's a little bit of a destination, but more of a neighborhood vibe.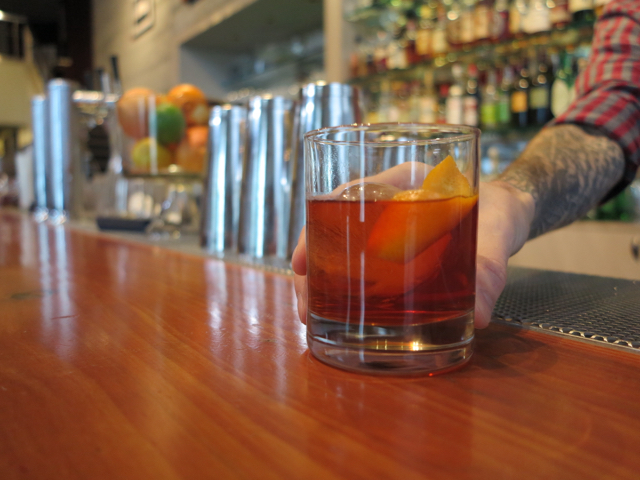 Do you think that cocktail culture ever borders on being too pretentious?
Yeah, absolutely. I think that a lot of that has to do with knowing the environment you are entering into. A lot of times you're going to walk into a craft cocktail bar and there's going to be, like, a twirled-mustache bartender waiting to judge your called spirit, and things along those lines. I think that it's definitely flirted with that very inaccessible edge, where people are like 'Do I really want to go into that?'
But I think the bartending community, especially in San Francisco, is so rich and is maturing so quickly. I think people see where those places were, where that was happening, and would hear from their clientele about what was happening and how they didn't want that.
As a bartender, you're always hearing from people about their experiences, so you can garner a little bit of inspiration, as well as some things to not do. 
Can bartenders 'read' people better than folks in other professions?
I think that can definitely be the case, but it's on an individual basis. As a general rule, though, I'd say yes.
Do you think you're good at it?
I like to think so!
What are some tricks of the trade?
I mean, just getting a general impression. If your guest comes in and you throw them a smile and it's met with a smile and they're there to have a good time, then you're off on the right foot right away.
But sometimes you don't get that smile back, and you have to re-evaluate your approach. Maybe sometimes the constant cheesy smile isn't going to be the way to do things, and you've got to find the right niche in conversation or the right cocktail to suit the moment. That's really what it's all about.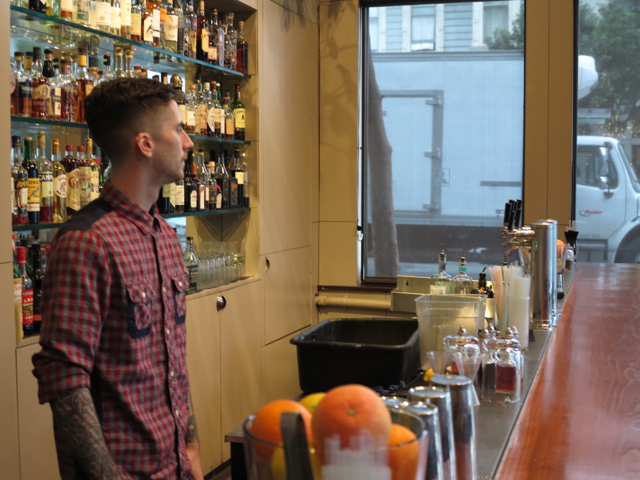 What's your favorite spirit to work with?
That really changes seasonally; I think a lot of bartenders would say the same. Lately I've definitely been pouring a lot of aquavit, which like a weird Scandinavian variation of gin. But definitely always mezcal and whiskey. This town is always going to be a whiskey town.
For more Tapping In with local bartenders, get to know Patrick Connolly of The Independent, Giday and Nebiat of Waziema, Michael Wieck of Bar 821, Caleb McGehee of Nopa, Chris Libby of Madrone, Jared Schmidt of Absinthe, Racquel of The Page, Remy Nelson of Mojo, Andy Mott of Royal Exchange, Martin Kraenkel of Molotov's, Brendan Heath of Whiskey Thieves, Pete Spanier of Hemlock Tavern, Meaghan Johnson of Fly Bar, Tim Gapchenko of Cafe Terminus, Johnny Davis of Emperor Norton's Boozeland, Kundan Baidwan of Zam Zam, John Pringle of Doc Rickett's, Harmony Fraga of The Social Study, and Chris O'Brien of Outerlands.