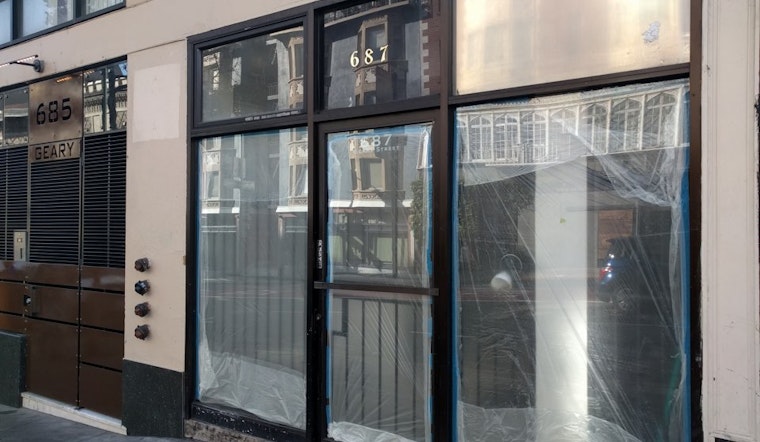 Published on March 24, 2016
In roughly two months' time, the shuttered phone repair shop at 687 Geary will be completely transformed into Scullery, a tiny cafe from the husband-and-wife team Sharon and Jason Lindley.
While the neighborhood has changed greatly in recent years, the Lindleys are far from new to the area. After working at O'Farrell Sports Bar—now 800 Larkin—Sharon and a business partner took over the place in 2000 and turned it into OSB, a lively, woman-owned neighborhood bar.
Soon after, Sharon and Jason built and ran Olive at 743 Larkin, which became known for its specialty martinis and small plates (they eventually sold and shuttered it in 2014). Since 2003, they've also owned Bacchus Kirk at Bush and Taylor. And for a few of those previous years, Sharon lived in an apartment above Rye, directly across the street from their forthcoming cafe.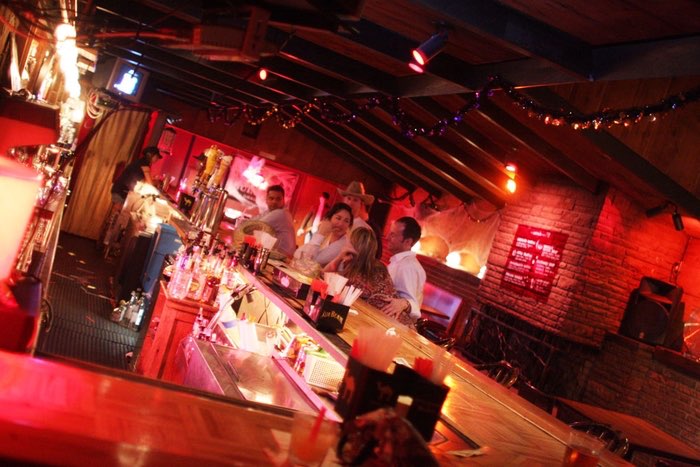 The bar at Bacchus Kirk, back in 2007. (Photo: Gene X./Yelp)
With Scullery, the Lindleys are now hoping to build a place neighbors can connect over breakfast, coffee, and tea, and grab quick bites to go, Sharon said.
Sharon explains that the term "scullery" is a "very British, very old-fashioned" term for the back kitchen, where you'd find pots and pans and scullery maids. Sharon is Scottish (and grew up in the scullery), and Jason is British. The traditional term felt like the perfect match for a family-owned endeavor, she said.
So it shouldn't come as a surprise that a good, strong cup of English tea—PG Tips, "the nation's favourite cuppa"—is one of the highlights of their future menu. It's a difficult thing to find, Sharon confirmed.
For coffee, they'll be serving Sightglass. And the star of the food menu will be Welsh Rarebit, an item Sharon says she grew up with for supper. Commonly referred to back home as "cheese on toast," it's comprised of exactly that—toast, cheese and chutney. Right now, the Lindleys planning to source their breads from Noe Valley's the MIDWIFE + the BAKER and a selection of chutneys from Tenderloin-based McQuades Celtic Chutneys.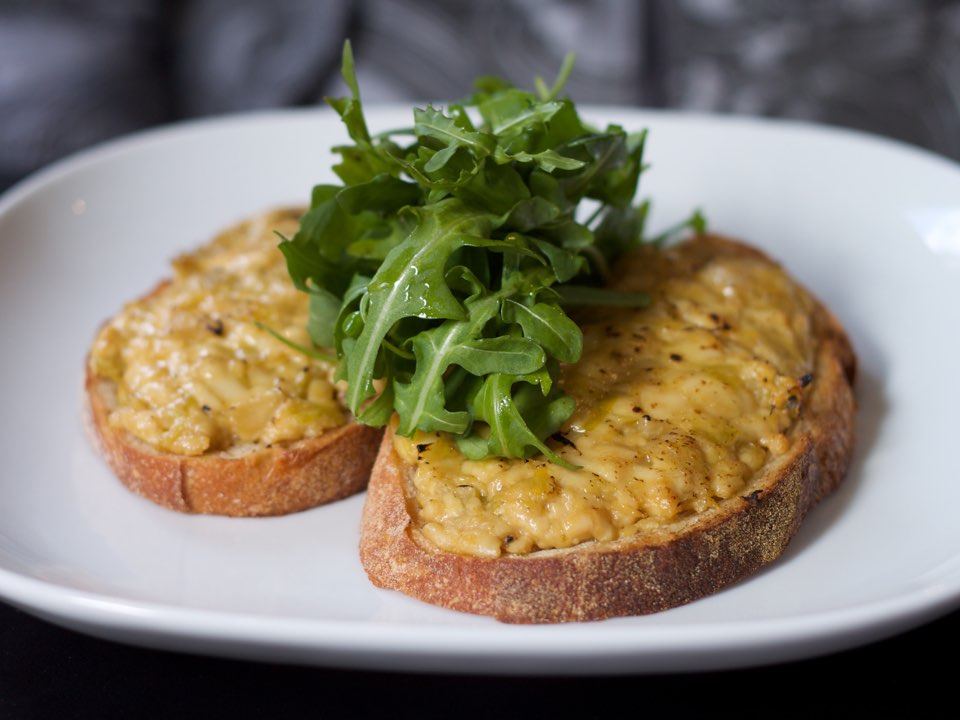 An example of traditional Welsh Rarebit. (Photo: Tristan Kenney/Flickr)
While the full menu is still under development, Sharon says neighbors can also expect a few different types of sandwiches wrapped to go, as well as bottled juices.
The space is petite, so the Lindleys are planning to install bi-fold front doors that will completely open up the front. Window boxes will give patrons a place outside to sip their drinks, munch on toast and mingle with each other, while giving the shop a street-food feel. You won't find anyone pounding on laptops here.
The planned arrival date for Scullery is May 15th, Sharon said quite confidently, noting that her co-owner happens to also be a contractor.