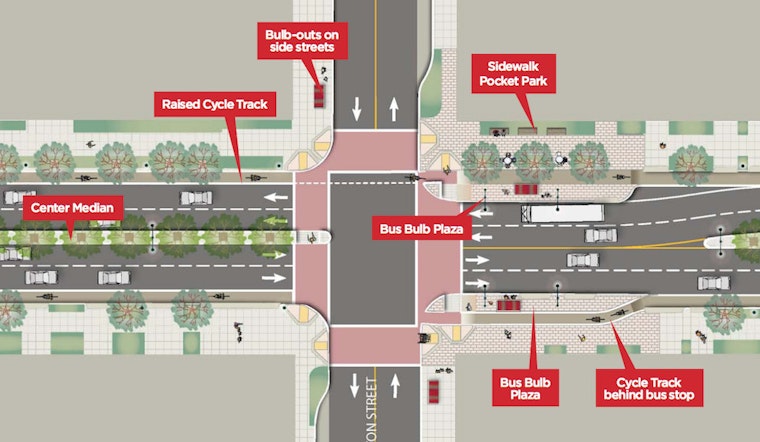 Published on March 24, 2016
In June 2013, funding to redesign Masonic Avenue from Fell to Geary was approved, after years of outreach by the San Francisco Municipal Transportation Agency (SFMTA) and community organizing both for and against the project. Now, the construction, originally forecast to begin last May, is finally preparing break ground in June. It's expected to last until late 2017.
It's been two years since our last update on the project, so here's a quick recap. The city identified this stretch of Masonic Avenue as one of the 12 percent of San Francisco streets where more than 70 percent of the city's traffic collisions take place. From 2009 to 2014, Masonic between Geary and Fell saw 113 collisions, according to the SFMTA.
In an effort to improve safety on the high-traffic corridor, the streetscape improvements will include a new median, raised bike lanes, widened sidewalks, new pedestrian-scale sidewalk lighting, sidewalk bulb-outs, and enhanced bus stops.
A number of other improvements, such as work on Masonic's underlying sewer infrastructure and water distribution and the creation of a new public plaza, will also take place while the street is under construction. 


Plans for the raised bike lanes and median. (Image: SFMTA)
The contract for the project was awarded to Shaw Pipelines for $18.3 million. Including soft costs and construction support, the project will cost a total of $26.1 million.

One of the major concerns for residents was the removal of 167 parking spaces on Masonic, to accommodate the raised bike lane, widened sidewalks, and enhanced bus stops. But before construction begins in June, 22 new back-in angled parking spaces will be added on Turk Street between Baker and Central.
According to the SFMTA, "Changes on some other streets under consideration are on hold, given operational and technical concerns expressed by members of the community and the San Francisco Fire Department."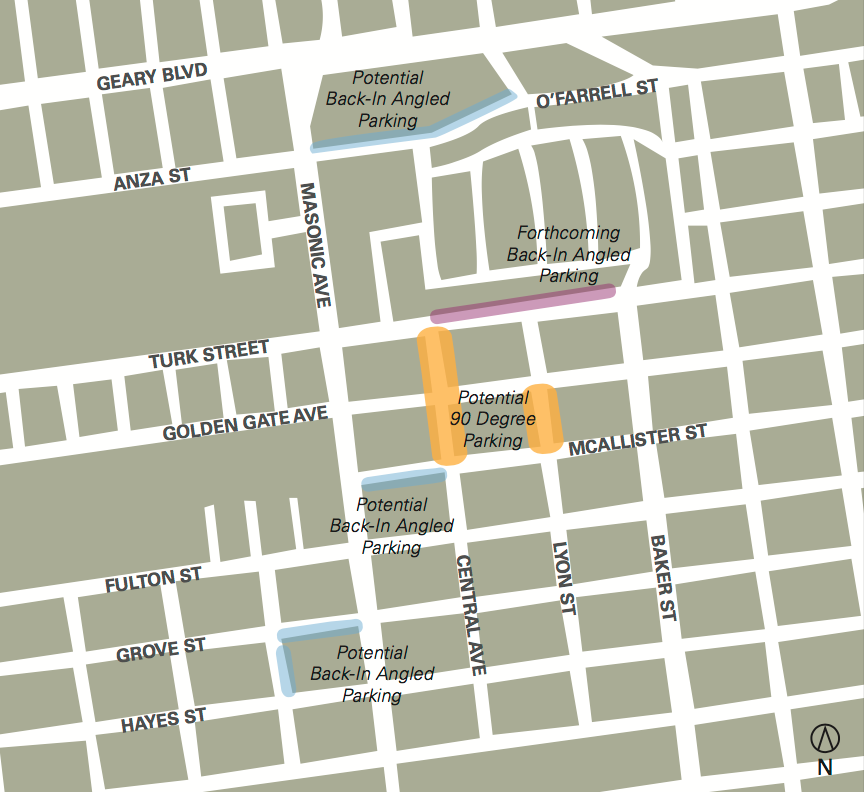 The planned parking on Turk Street is shown in purple. (Image: SFMTA)
Residential parking permit Area L has also been expanded, to include the three block faces highlighted in red below.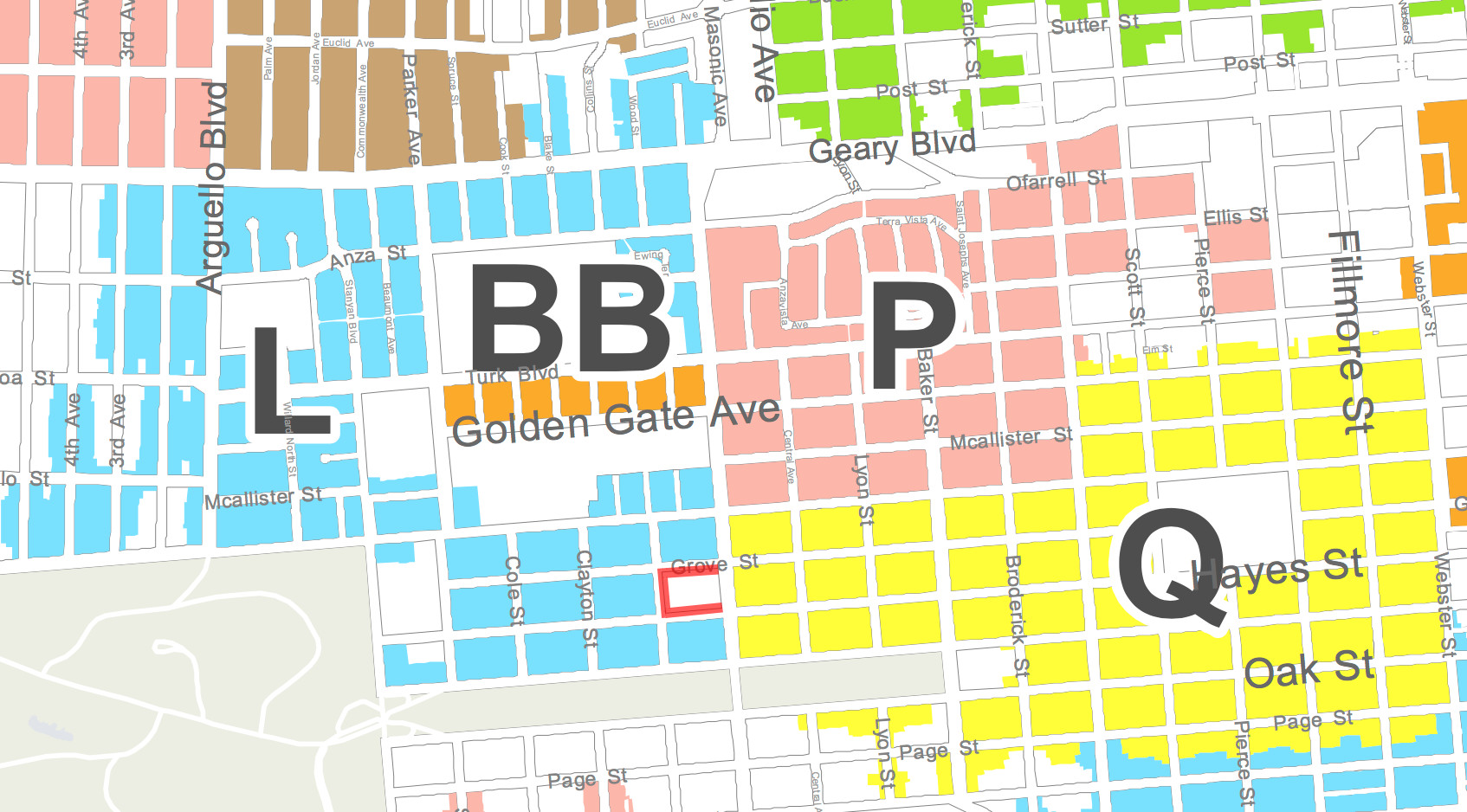 Residential parking permit areas as of January 2016, with the three new block faces of Area L highlighted in red. (Image: SFMTA)
As for loading and unloading during construction on Masonic, residents and businesses can continue to do so in driveways or on a side street. Before construction begins, the project foreman's contact information will be given to residents, so they can call if they need temporary vehicle access.
For more details, check the project FAQ from the SFMTA and the Masonic Avenue Street Redesign Study.