This morning at approximately 5:30 am, firefighters responded to the scene of a suspected arson at the corner of Stanyan and Parnassus. According to eyewitness reports, the conflagration began after someone pushed an abandoned couch between two parked vehicles and set it on fire.
"I looked out my window and saw flames shooting out of the hood of this Mercedes, maybe 15 or 20 feet high," said Adlai Haller, a neighbor. "There were huge flames and smoke, and then a few minutes later, firefighters arrived and took it down."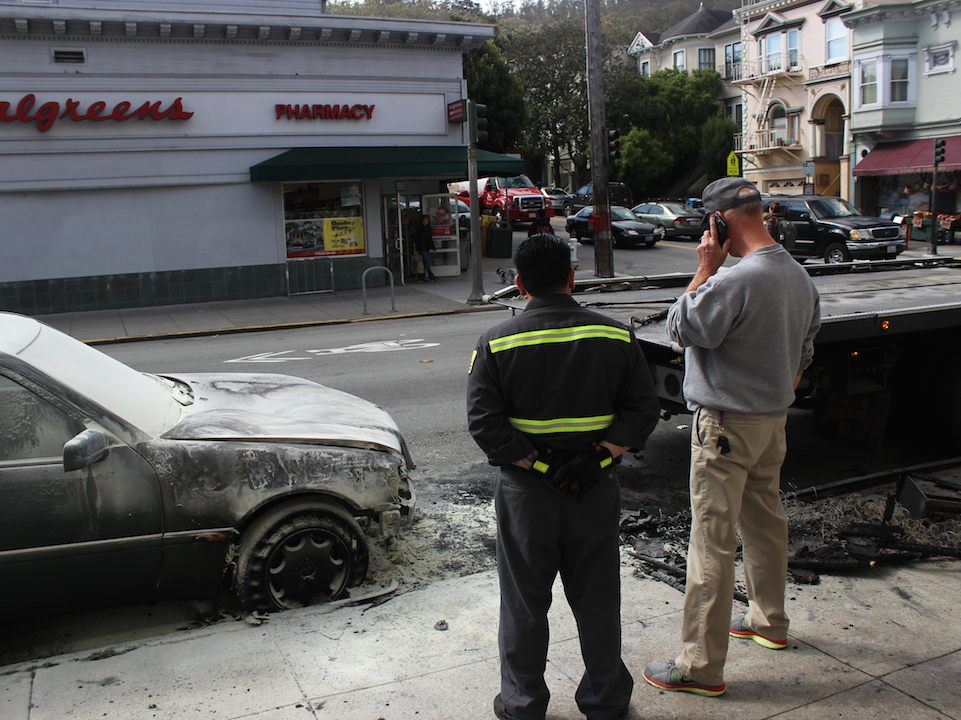 SFFD Station #12 responded to the scene immediately; the firehouse is located just over a block away from the fire, which also consumed a Honda that was towed earlier this morning.
"It was out within 5 to 10 minutes, but they hung out for a few minutes longer," said Haller, who added that a UCSF Police cruiser from the nearby Parnassus campus blocked off the street to assist first responders. "It woke me up because it set off a car alarm that kept going off the whole time," he said.
According to the Mercedes' owner, who lives two blocks away on Cole, she was notified by police a little after 6am. As we took photos of the scene, another passerby told the owner's husband that he took a photo of a man who was sitting on the abandoned sofa this morning, immediately before the fire started.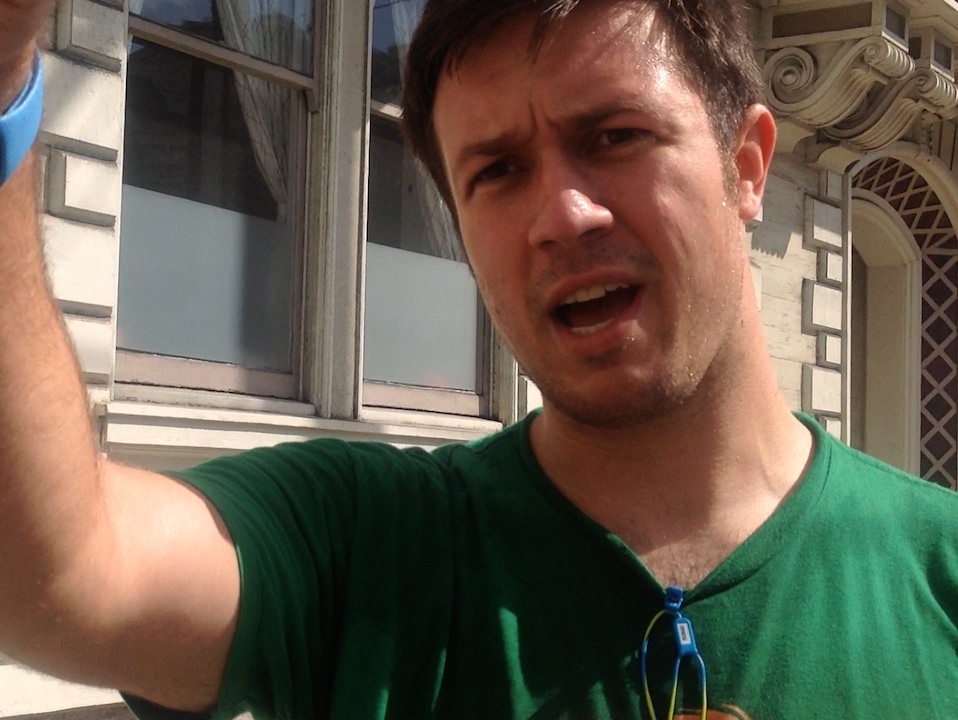 Adlai Haller said the flames were outside his apartment window.
Because the cause of the fire is evident, SFFD is unlikely to investigate the incident. In most cases, the City's Arson Task Force only investigates fires of undetermined origin, or if an arrest is made.
Anyone with information about the fire is encouraged to contact SFPD's anonymous tip line at 415-575-4444, or text their information to TIP411 with "SFPD" at the top of the message.