Flax Art & Design's flagship store is in its final week in San Francisco, after 39 years in business at the corner of Market and Valencia streets. 
We first caught wind of Flax's pending departure in May of 2014, when we learned that developers were planning a nine-story mixed-use building for the corner. Since then, plans have moved along, with new renderings of the development released last week. 
This development doesn't mark the end of Flax: The art store is in the process of moving to Oakland, and will open at 1501 Martin Luther King Junior Way on Monday. Flax also has a new outpost at Fort Mason, for those who'd rather not cross the Bay.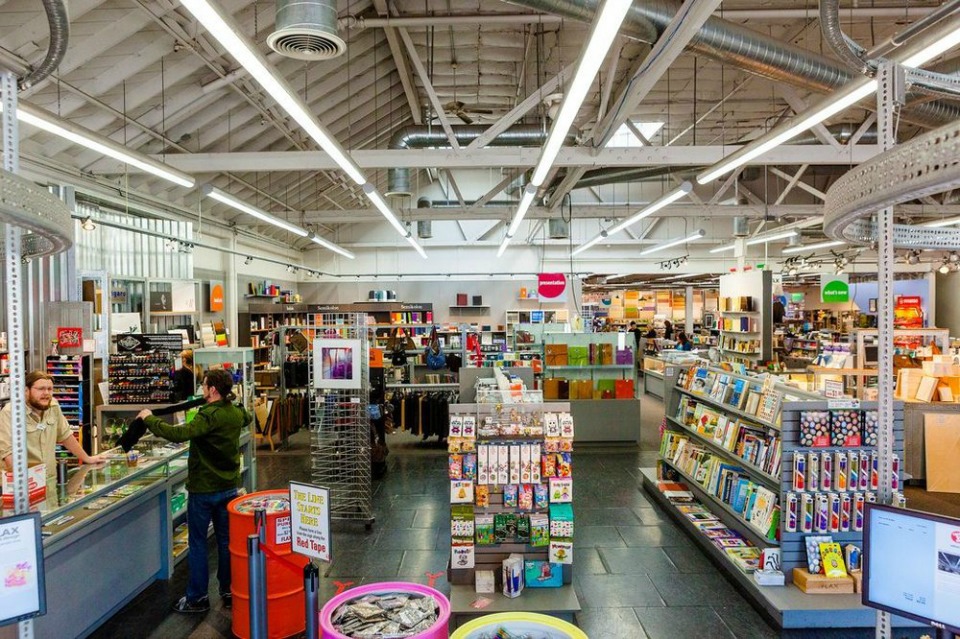 Flax's Market Street location when fully stocked (Photo: Yelp)
In the meantime, inventory at the Market Street location has already thinned, with some items heavily discounted, including canvases. The famous paper room is empty and cordoned off, and some paper sheets that remain are going for $1 each. 
But despite the end of an era, employees at the shop were chipper, reminding customers who expressed sadness at the move that they could still go to Fort Mason or Oakland for their Flax fix.
Flax's final day on Market Street will be Saturday, so swing by 1699 Market St. before then if you want to pay one last visit to the art store's flagship location.