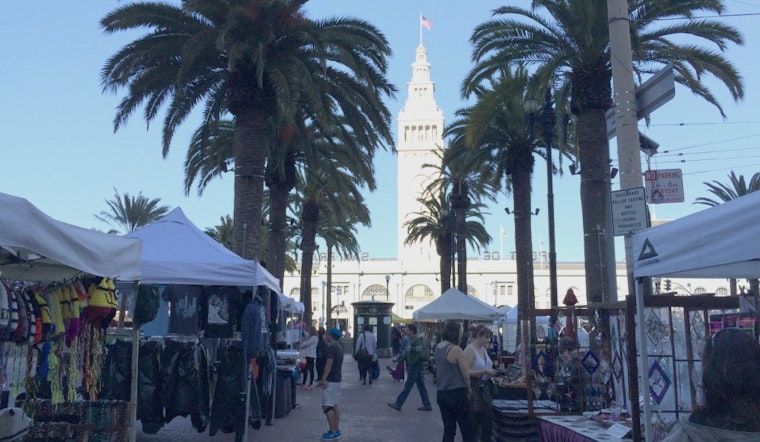 Published on March 17, 2016
The SF Art Market at Justin Herman Plaza offers a daily collection of dozens of booths selling locally made goods. But when Super Bowl City took over the foot of Market Street and the plaza, the market's artists, along with other street merchants like food vendors and shoe shiners, say they were given little notice that they'd have to move for more than three weeks—and that their businesses suffered greatly as a result. 

Now, the various vendors, who were shut out for a total of 22 days, might be able to apply to recoup up to $600 of lost income. On Wednesday, District 3 Supervisor Aaron Peskin introduced legislation at the Board of Supervisors' Budget and Finance Committee that would set up a $100,000 fund for the artists and merchants, co-sponsored by District 6 Supervisor Jane Kim. The committee forwarded the legislation to the full board with no recommendation, and will take a vote at its regular meeting on Tuesday.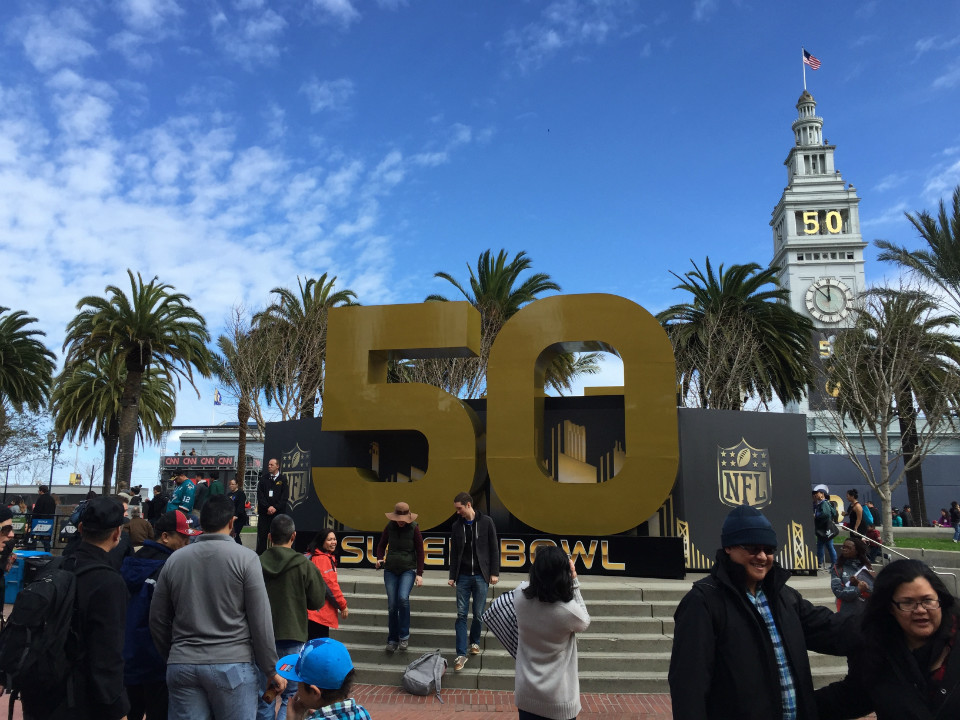 "The city was within its rights to displace these people, but I think we are within our rights, and it is our moral obligation to give them a modicum of compensation," Peskin said. A total of 247 SF Public Works permit holders could be eligible for the fund, he noted.
The legislation only applies to businesses and artists with Public Works permits. However, Peskin said at the meeting that if the city finds it collected revenue in excess of the expenses associated with hosting Super Bowl events, he hopes that the fund could be extended to other businesses. 
As we've reported, many merchants in the Super Bowl City vicinity and in SoMa told us their income suffered due to the event. District 8 Supervisor Scott Wiener noted in the meeting that even merchants in the Castro were affected by Super Bowl City, due to the loss of the F-line historic streetcars during the event. But Wiener also said he was concerned about compensating one group of people and not others.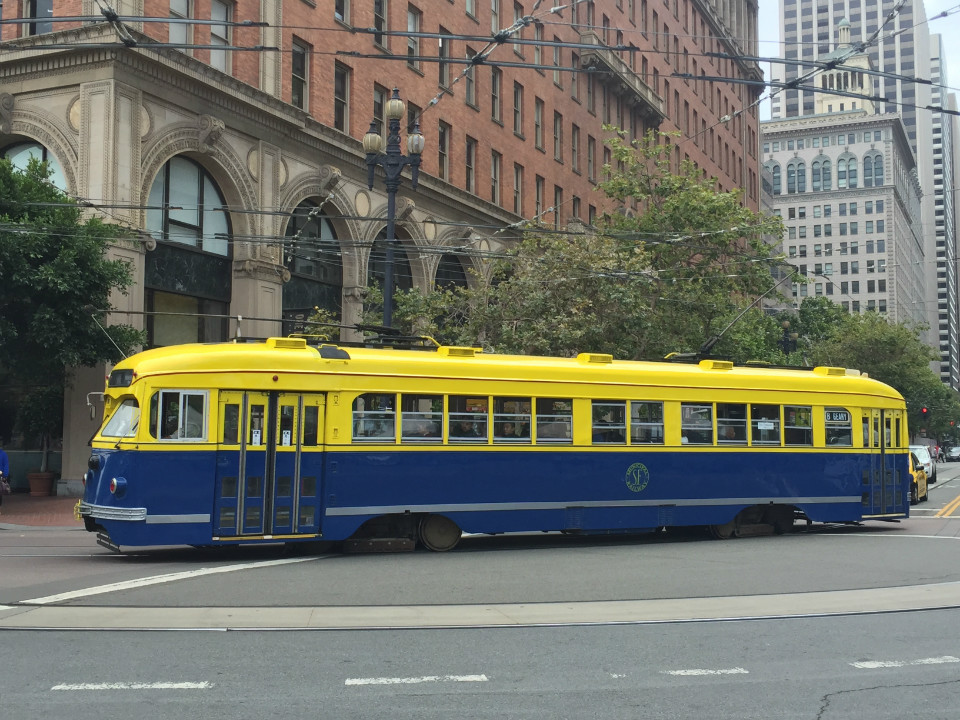 The F-line to the Castro was offline during Super Bowl City.
Supervisor Mark Farrell, the committee chair, believes the legislation should wait until the City Controller's report on the impact of the Super Bowl is complete. "We should talk about this when the ink dries," he said.
"More than $8.2 million in hotel tax was generated [during the Super Bowl], an increase of more than $5.3 million or 190 percent over the same period in 2015," said the San Francisco Travel Association in a press release. However, those figures are exclusively derived from Super Bowl weekend (Feb. 4th–7th), not the entire 22 days of Super Bowl City activity. Some estimates have said the city spent about $5 million on extra security, transit and other costs.
Farrell also said he was dismayed that some supervisors argued that the city was spending too much money on the Super Bowl, "only to now say, 'Well, it looks like we're actually going to make money on the Super Bowl, so let's spend the profits on policies we care about.' I think is ironic and incredibly hypocritical." 
Kim rebutted his remarks, saying it's not an attack on the city, but a question of how to best spend taxpayers' dollars.
After the supervisors discussed the fund, two dozen people gave public comment supporting the legislation, and urging the supervisors to take into consideration the effect of large multi-day or multi-week events on artists and businesses in the future.
Many of those who spoke were street artists and local merchants in the vicinity of Super Bowl City, several of whom said they weren't told they'd be displaced until a few weeks before the area was closed off. The owners of a hot dog cart and a chai cart on Market said they were only given three days' notice that they'd be out of business for 22 days. 
Courtney Riddle, who operates the Grand Newsstand on Market Street, said she was reassured on multiple occasions that she'd be able to operate. "I was strung along with false promises," she said. "My business was repeatedly blocked by construction and fences." She said she was only able to operate for three days during the event, and lost more than $2,200 as a result.
Courtney Riddle at the Grand Newsstand.
The city provides more spaces for artists at the market than there are artists permitted to fill them. Nonetheless, some said the lack of a large, cohesive market made things difficult. "You create an atmosphere that's fun," artist Tad Sky told us after the meeting. "Customers can shop around and compare and interact with the artists' group."
The Arts Commission, which oversees the Street Artists Program, offered 10 temporary spaces on Market between Second and Third in lieu of the more than 100 spaces that were displaced. But having smaller clusters or individual booths doesn't draw the same level of traffic, Sky said, and it's often harder to sell work at places along Market Street. 

Local businesses were hit hard, too. One man said he operates a cleaners at Market and Main streets, and his business was down 75 percent. The manager of Recchiuti Confections in the Ferry Building said the business makes 40 percent of its total annual revenue between Christmas and Valentine's Day, but this year, it saw a 32 percent decline in revenue, amounting to about $50,000.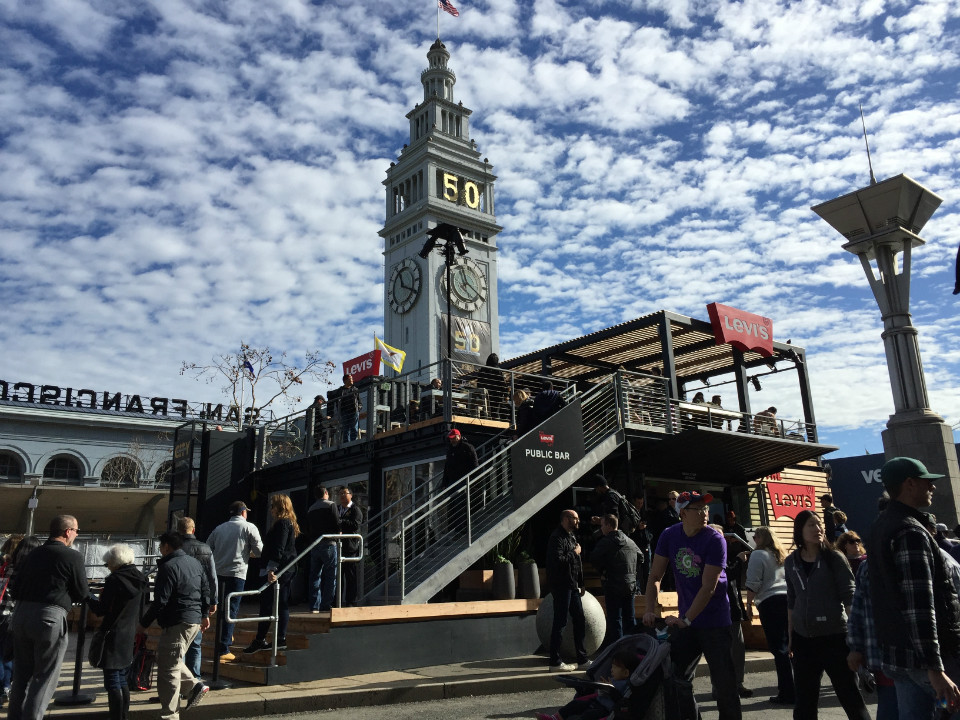 Bill Petrocelli, an owner of Book Passage in the Ferry Building, said business was down 35–40 percent, and that other merchants in the building told him they were facing similar deficits.
The damage also extended beyond the Embarcadero, according to Chinatown advocate Wilma Pang, who explained that businesses in her neighborhood were also "hugely impacted" by the Super Bowl. 
"They were expecting the business, but it never happened," she said.