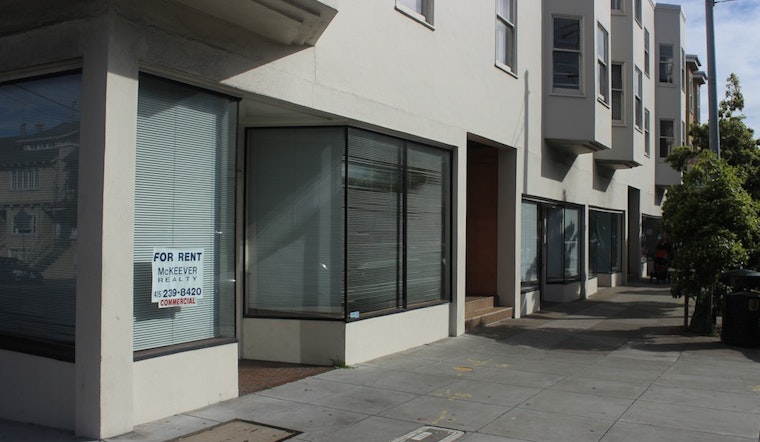 Published on March 01, 2016
With a high percentage of legacy businesses, the Inner Sunset's commercial strip has a relatively low turnover rate, especially compared to other SF neighborhoods. From time to time, vacancies open up on Irving, but a recent survey found that several empty spots are off the market, and have been for a while.
As part of our ongoing small business coverage, here's a look at several empty storefronts along the Outside Lands' Miracle Mile.

548 - 560 Irving
Last year, marketing firm Spotted Dog Graphics moved out of 560 Irving (pictured above), exchanging its brick-and-mortar location for a cloud environment. Today, the space stands empty, as does 550 Irving, the former home of Delightful Designs, a home decor shop that also decided to go online-only.
At 548 Irving, the space formerly occupied by Covet also stands empty, after the boutique closed its Inner Sunset location last month. 
647 Irving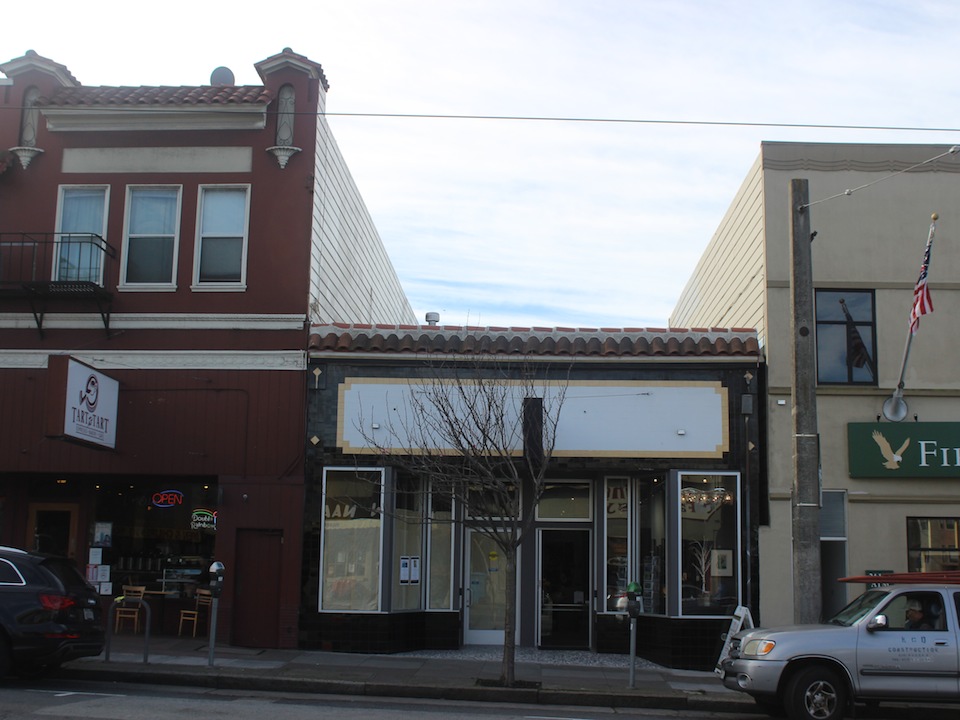 After Irving Variety closed in 2013, its space at 647 Irving was renovated and divided in two. San Francisco Women Artists moved into the building's western half, creating a new gallery, but the eastern portion remains unoccupied.
According to Planning permits, the space was to be occupied by a bubble tea shop. However, it has failed to materialize, even though the space has been occupant-ready for months.
646 Irving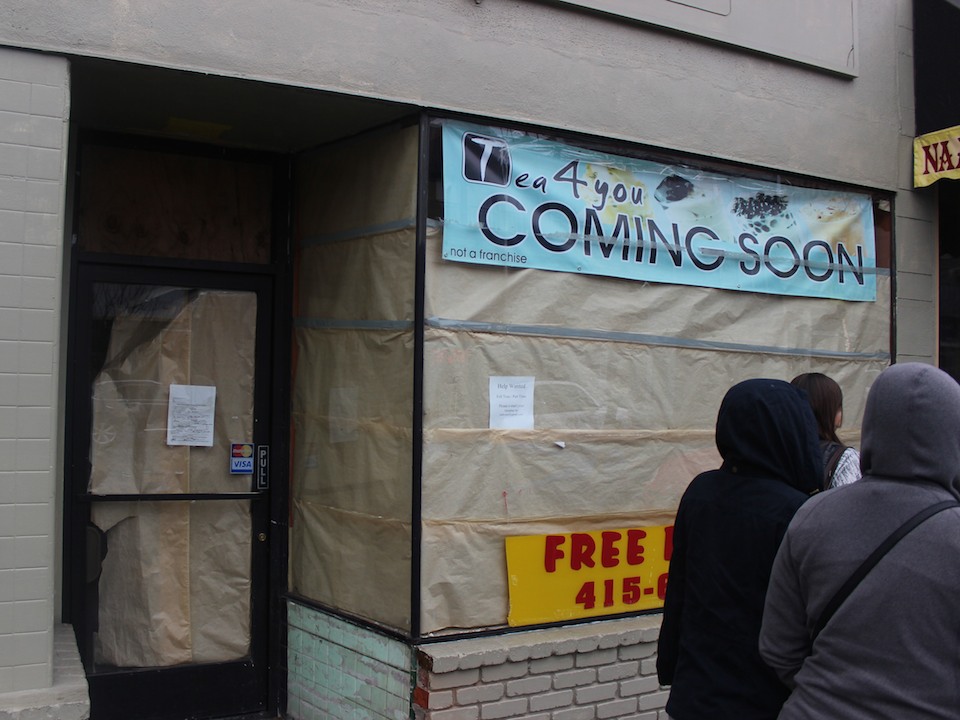 Henry Yee, the owner of Tea4You, contacted Hoodline to let us know that despite delays, he still intends to follow through on his plans to convert the former photo store at 646 Irving, next door to Amazing Fantasy comics, into a tea shop.
According to Yee, Planning didn't tell him he needed to obtain a change-of-use permit, which led to a suspended permit. Now that the proper paperwork has been filed, Yee has hired a new contractor. "Construction should start in several weeks, and it will take approximately two months to complete, if everything goes smoothly," he said via email.
1700 Irving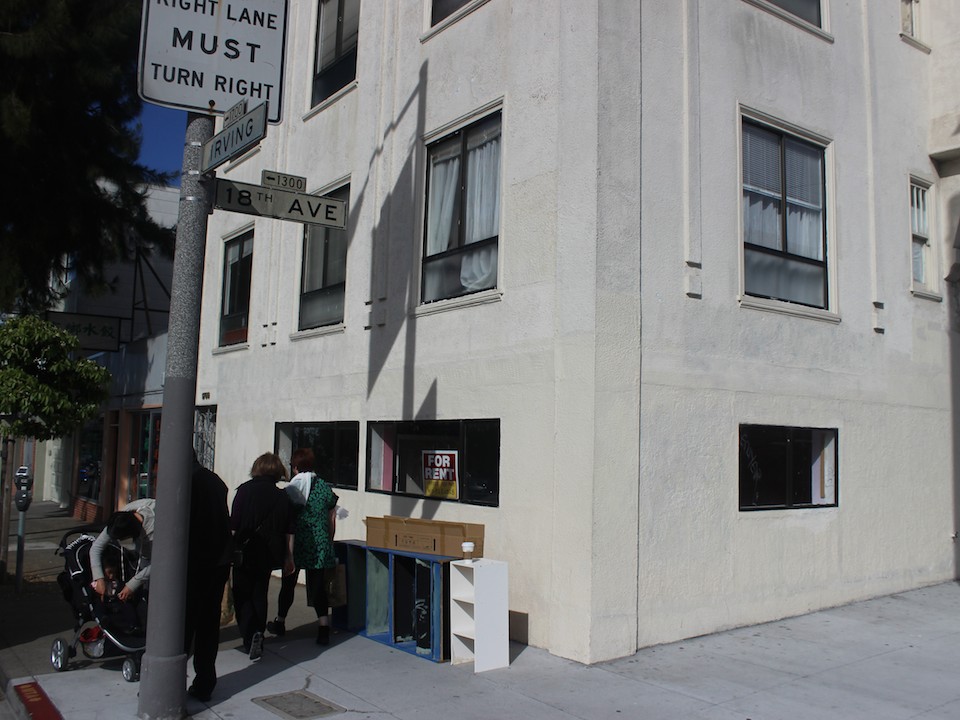 An office space that's slightly below street level is free at the corner of Irving and 18th. Until last year, this 1,080-square-foot space was occupied by San Francisco Love Psychic Hope, who told us that she wouldn't have predicted that the space would have remained empty this long.
2024 Irving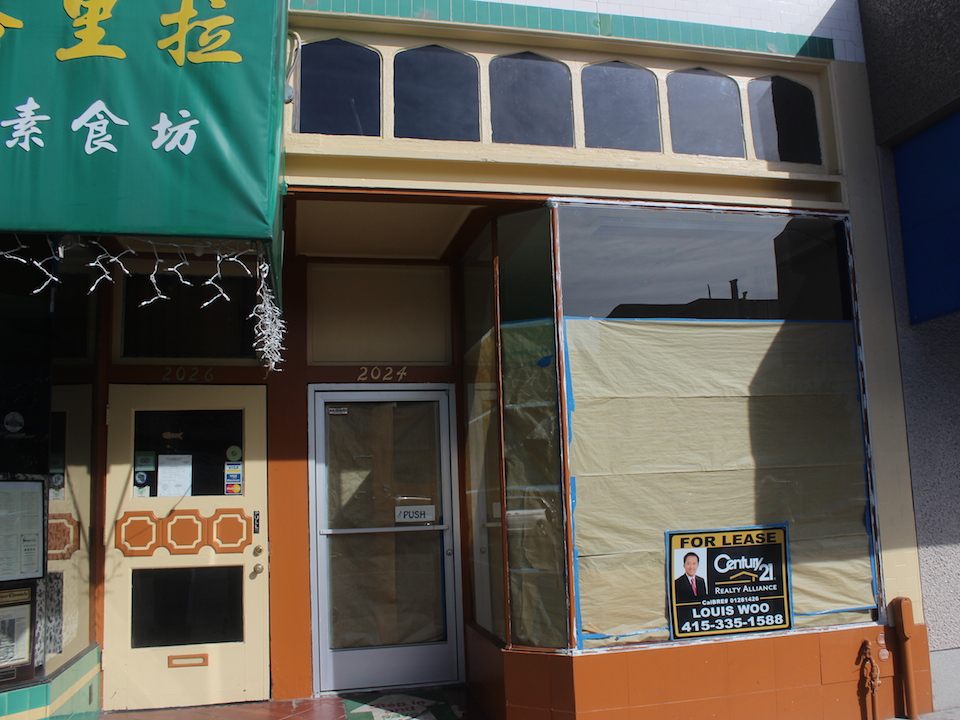 The last two tenants in this 965 square-foot retail storefront sold cell phones and electronics, but at the moment, it's on the market.
2154 Irving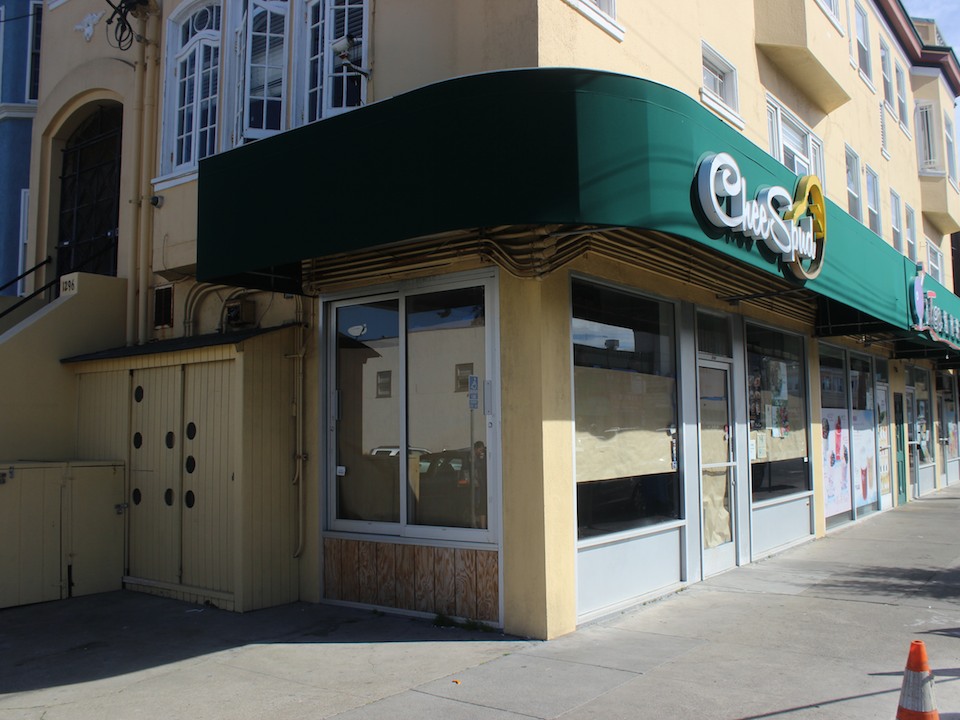 When we first learned about potato purveyor CheeSpud last September, its owners were seeking a buyer to take over the lease for its 700-square-foot location. A note in the window indicated that the restaurant was temporarily closed for remodeling, but there have been no signs of activity behind its papered windows. Now, a Loopnet listing indicates that the property is now officially off the market, but it remains to be seen what will move in.