Toy Boat Dessert Cafe owner Jesse Fink is as much of a fixture in the Inner Richmond as the prominent turquoise benches in front of his cafe. A lover of children, conversation, and education, he's the de facto mayor of Clement Street.
Originally from Brooklyn, Fink originally moved west to help his brother Steven Fink and his childhood friend Micael Sachar, who had opened Double Rainbow in 1976. He ended up opening Toy Boat in 1982 with his then-girlfriend (and now wife), Roberta. 
A staunch opponent of formula retail, he helped block the opening of a Starbucks on Clement Street back in 2007, invoking a recently passed law preventing the proliferation of such chain stores in small neighborhoods. 
We caught up with him the other day to talk about his experience running a business in the Inner Richmond, and how things have changed since Toy Boat debuted in the early 1980s.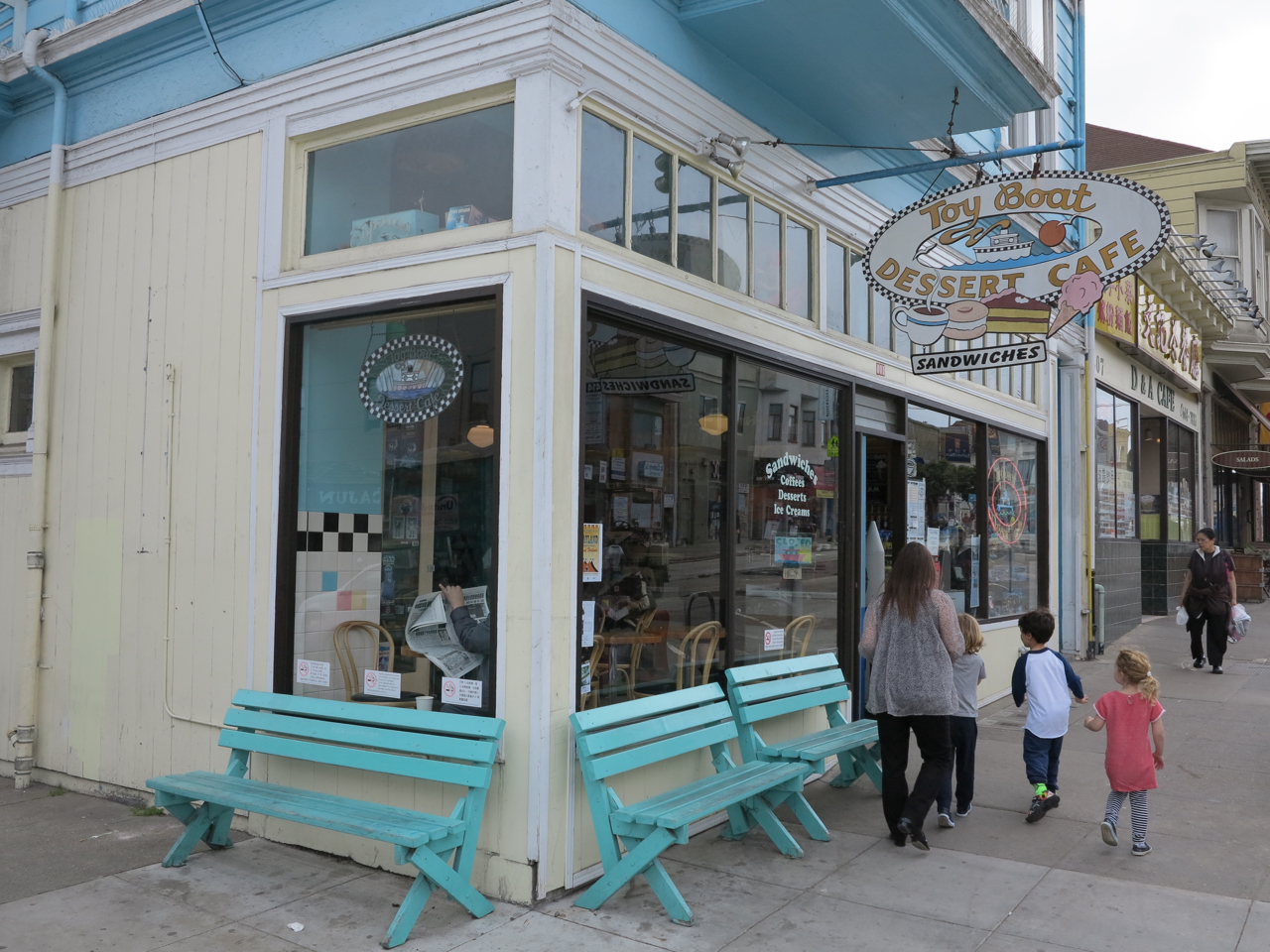 Where are you from, and how did you get here?
I'm from Brooklyn, New York, and I drove here. I arrived around 1979.
What brought you out here?
I had a brother who moved out here. He was in the process of opening up Double Rainbow.
The ice cream?
Yeah. I worked with him for about a year, and I was going to become an art teacher. I got my master's in arts and education, but I said, 'You know, this cafe business seems nice.' This was before there were, like, 900 cafes in the city; it was a different lifetime. So I opened up Toy Boat with my girlfriend, Roberta, who became my wife.
When did you open Toy Boat?
In 1982. We've been around for a long time.
Do you still serve Double Rainbow ice cream?
Yes, and my brother doesn't give me a discount. You can print that! [Laughs.]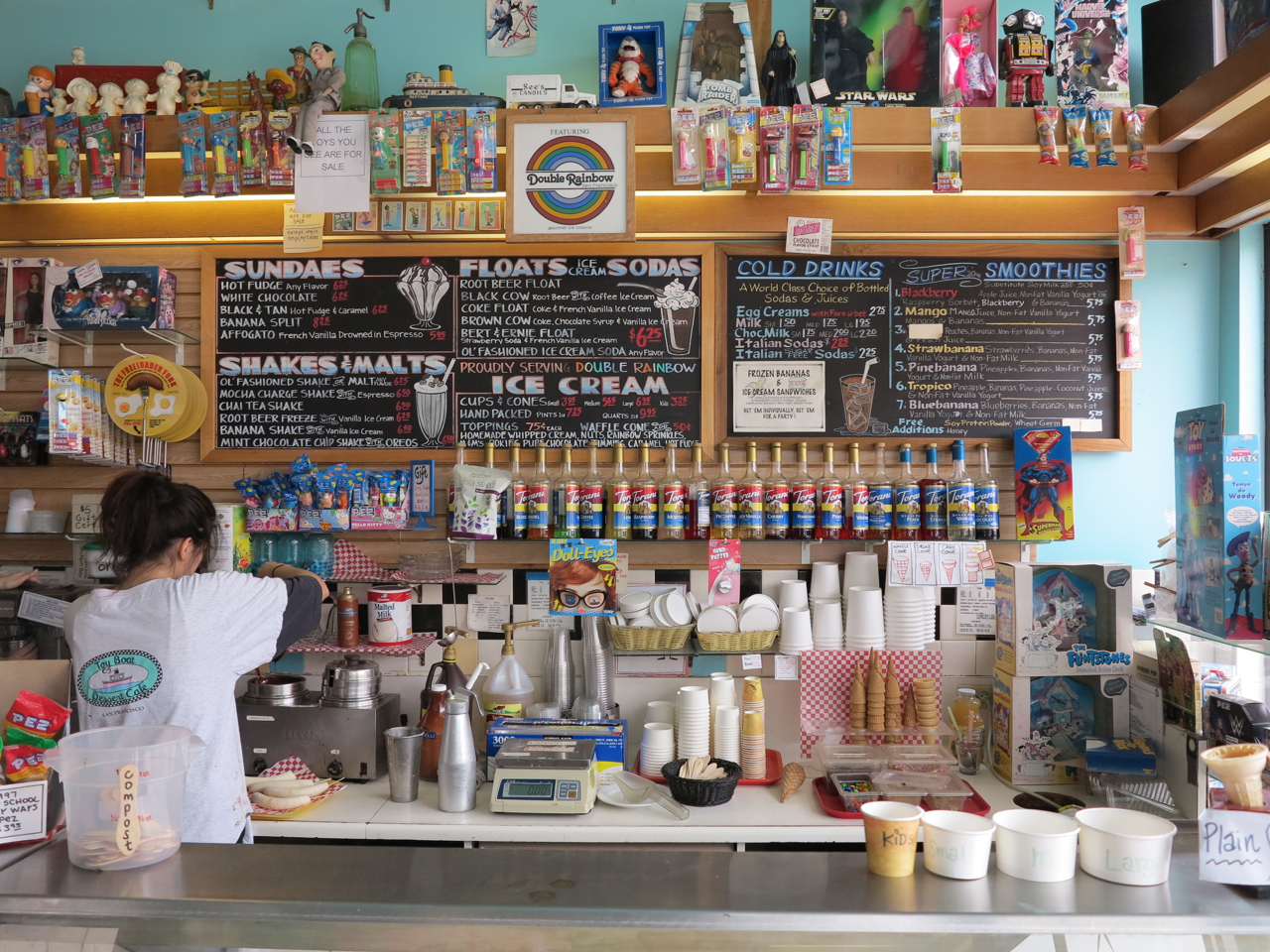 Tell us about what it was like opening Toy Boat in this neighborhood. 
It was nice because it was a neighborhood—as opposed to Union Street, or Fisherman's Wharf. It was a neighborhood then, and it still is. It's really diversified, ethnically. Everyone's here.
For a while it was called "the new Chinatown," which I think was a mislabeling, because while you have Chinese people, you also have Vietnamese, you have Cambodian, you have Irish, you have Russian—the old Russian, the new Russian—everyone's here. It's a great melting pot. 
How has it changed since the early '80s?
Well, in the early '80s it wasn't as ethnically diverse. But I'd say that in the mid to late '80s, things started changing. Immigration was changing, a lot more immigrants were coming, and a lot of people funneled out here, which was wonderful. It was really cool, which is why I thought calling it "the new Chinatown" was a bit misleading, especially if you weren't Chinese.
What was the concept behind Toy Boat?
We wanted to open up a place where everyone would feel welcome. A little four-year-old, or a 70-year-old who just came from Cambodia and has never been to a cafe before.
I didn't want to alienate anyone. I didn't want it to be a "cool cafe" where people would come in and read Sartre and write their memoirs. I wanted it to be someplace where everyone could come, and we succeeded in doing that.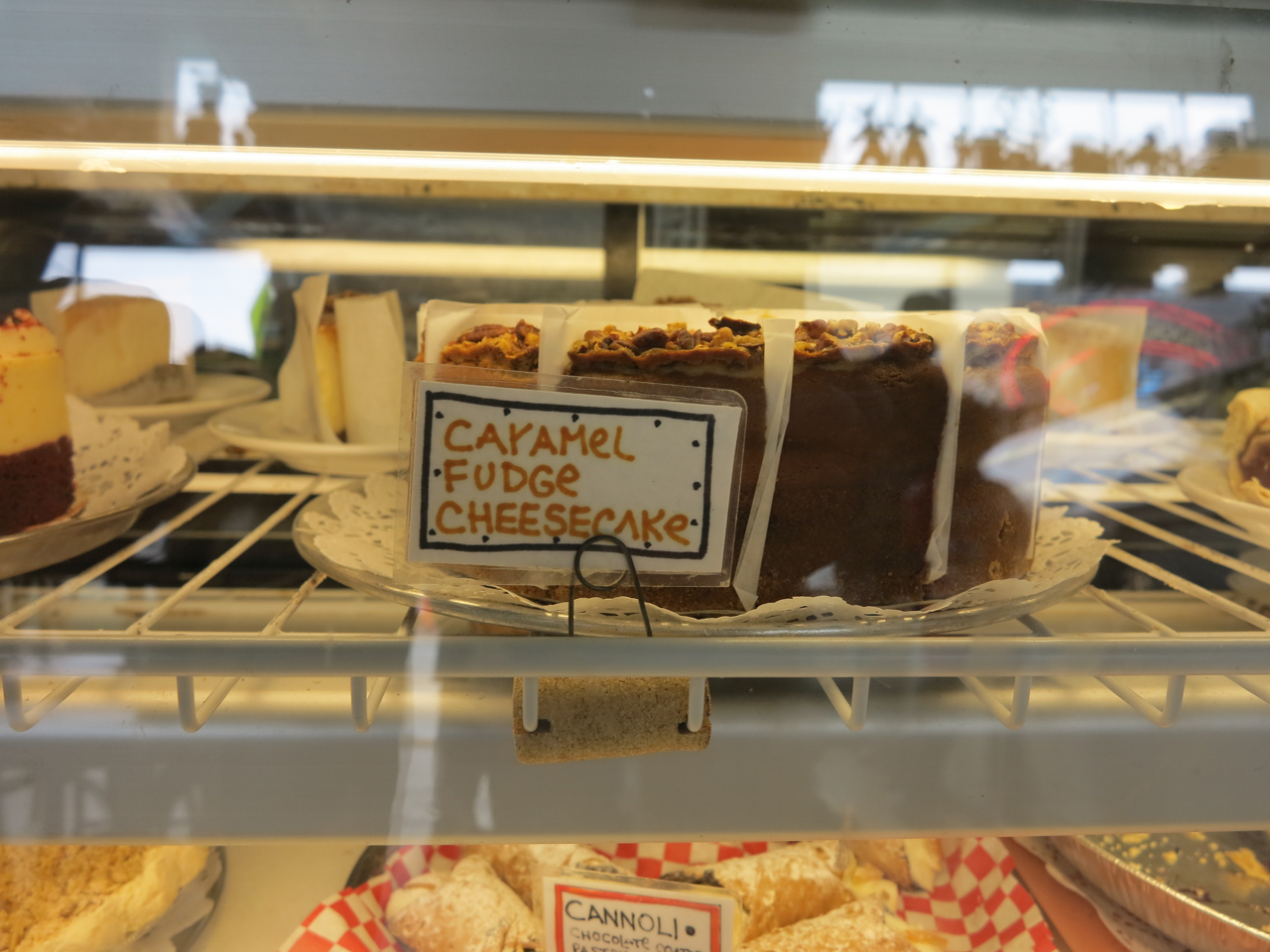 What about the name?
"Toy Boat" is a tongue-twister, and my wife Roberta, when we were thinking about what to name it, said "Toy Boat Toy Boat Toy Boat: A Dessert Cafe." I said, "That's cool, but I'm not answering the phone and saying 'Toy Boat Toy Boat Toy Boat: A Dessert Cafe.'" So she looked at me and she said, "Toy Boat: A Dessert Cafe." I said, "OK, that works!" And that was it. It was the first of many concessions in our lives. 
Did you have an affinity for toys beforehand? Were you a collector?
I didn't collect. I don't think people were "collecting" in the early '80s. I don't know if that word was in Wikipedia.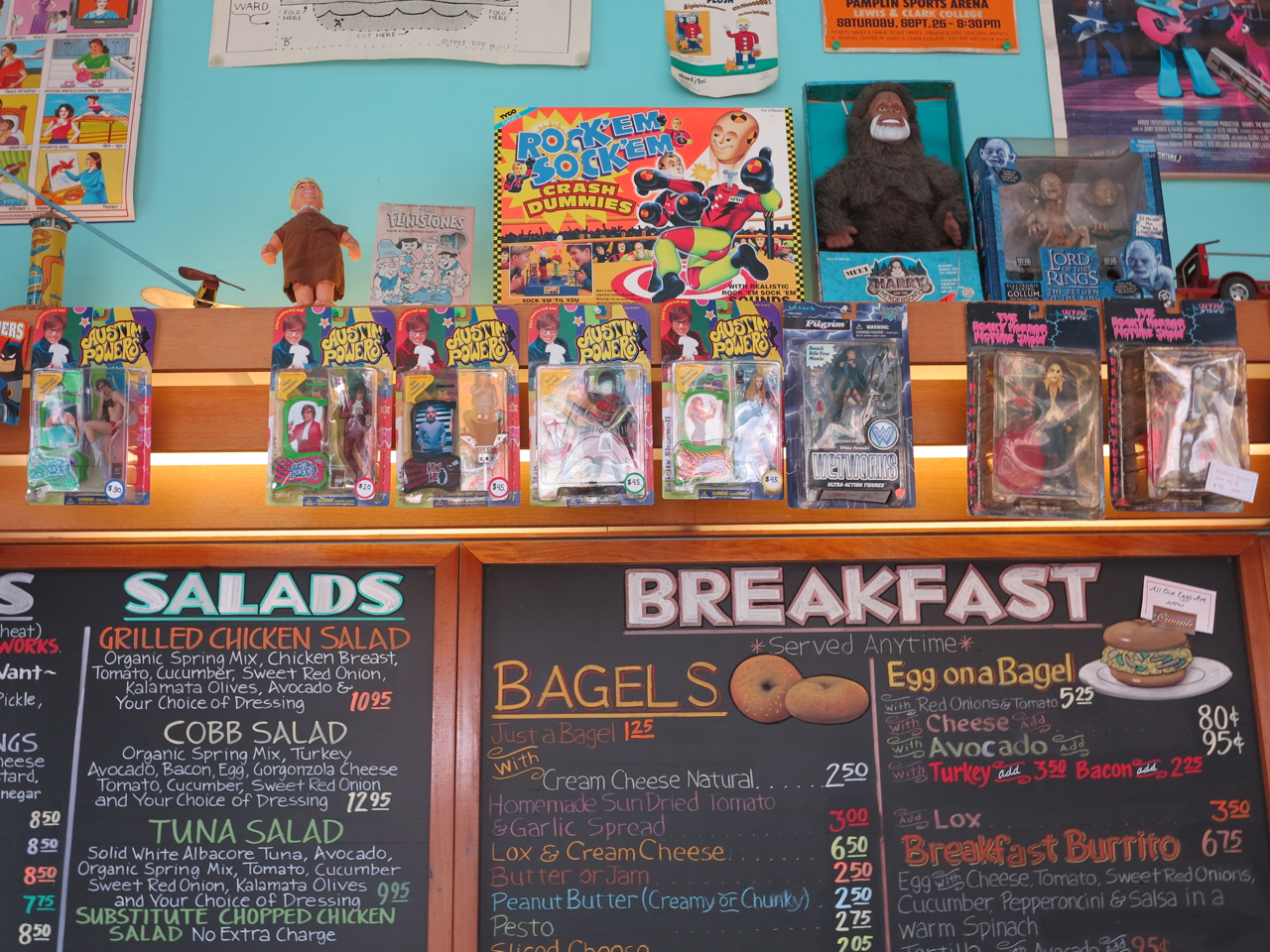 Did you always sell toys?
When we opened up, we started to sell toys, minimally. There was one toy, like, every 36 inches. Then we started to collect, we started to buy, we got into toys! We started to have kids, we got into tin toys. We went toy-crazy.
And is everything still for sale?
All the toys. Everything on the wall is for sale. "Everything's for sale," as they say.
It seems like you hire a relatively young crowd. Why is that?
They're cheap. [Laughs.] No, I think that Toy Boat substituted for teaching for me, because I enjoy working with young people. I enjoy teaching them—not just how to make a cappuccino, but when someone works here for a few years, there's generally a bond, and I like teaching them. I like giving them life knowledge.
I'm minimally smart, and I like sharing with them what I know. It's very often that people call me back after five, ten or fifteen years and bring up something that happened and thank me, and say what a difference I made in their life. Obviously, that's pretty cool, and it feels pretty good.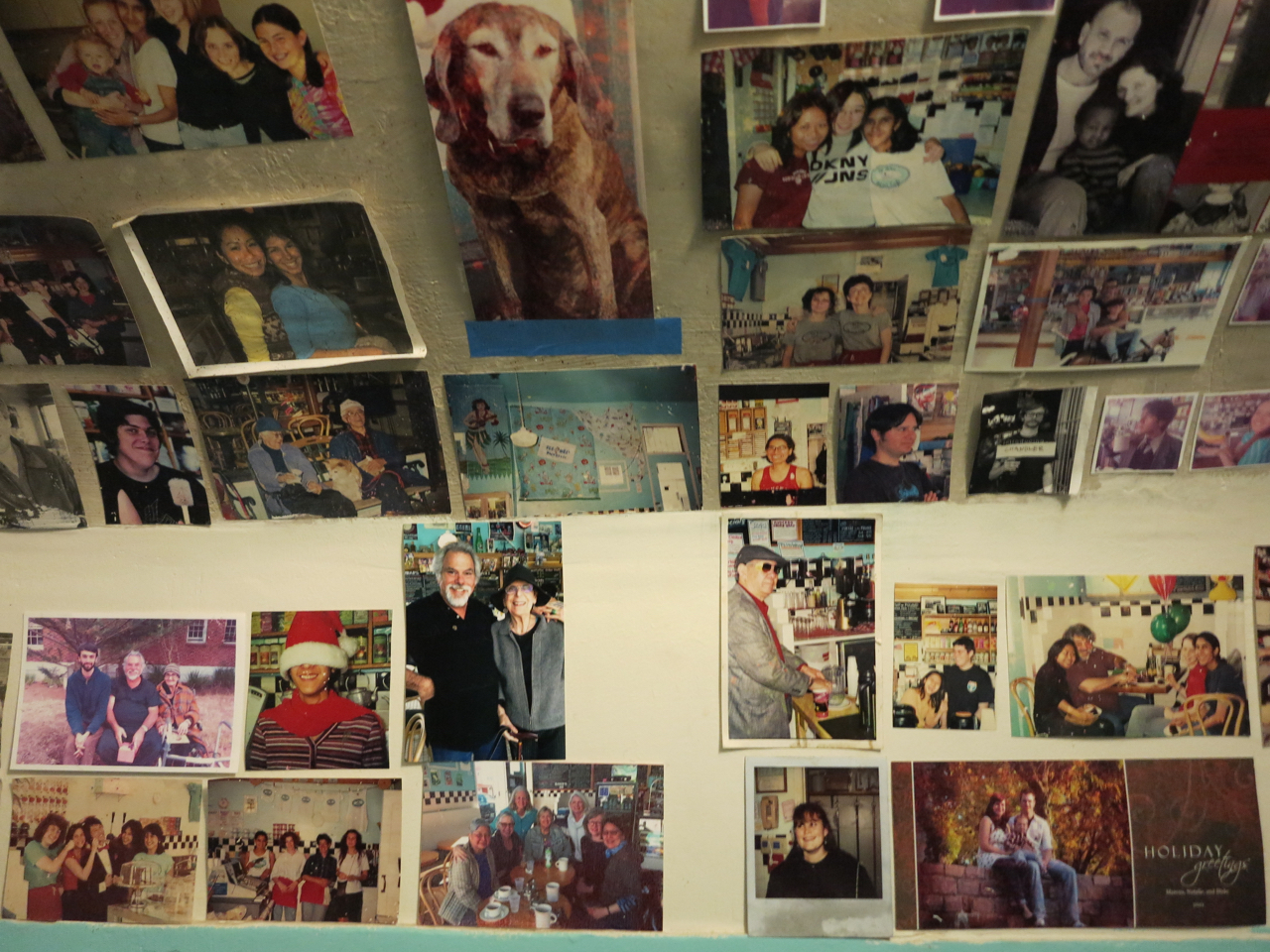 How does Toy Boat fit into this neighborhood? What role does it play in the Inner Richmond?
It's sort of like an anchor. When a place has been around for 33 years, and people can come to the same place for 33 years, and when people move away and come back here and go "Gee, you're still here, I'm so happy you're still here"...I'd say it's an anchor. Nowadays, that doesn't happen that often. Most businesses are around for two or three years and they're gone, or the owners are gone. We're sort of old-school, and one day we'll be gone and it will be over, you know, and there will be, like, some chain store here.
We understand you actually prevented some chain retail stores from coming into this neighborhood. Could you tell us a little more about that?
Yes. I'll tell ya, if you go look up "Jesse Fink" and "Starbucks" and "Toy Boat", you'll get it all. But still, when I walk out of my store, I look up on my roof to see if there's a sniper from Starbucks. I know they didn't forget me.
I had nothing against Starbucks, but I didn't want this street turning into a strip mall, and any [chain] who tried to move in at that time, I would have went at. And I had a tremendous amount of neighborhood support.
Is the neighborhood changing now?
Yeah, but not to the same extent as other places, like the inner Mission. But, yeah, the techies are affecting the city. 
How many first dates do you think have happened here?
That's a good question. I don't know, but I'd have to say many. People come out of nowhere and tell me, "I have a couple of good friends that tell me, that not only did they used to live across the street, but that they had their first date at Toy Boat, before I even knew them." Yeah, there's been a lot of first dates here.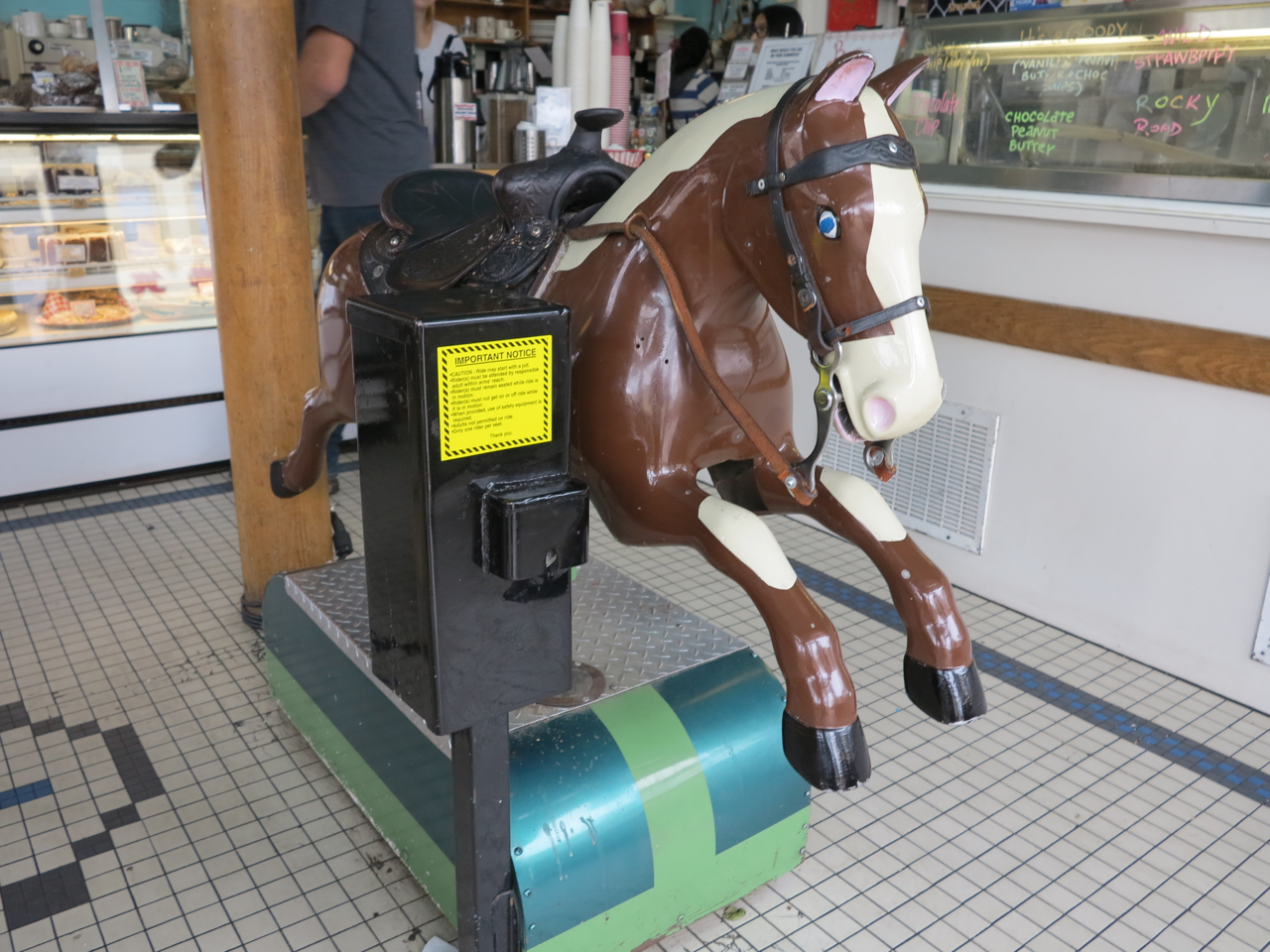 What does the future hold for Toy Boat?
I can't say. You know, I still have a lot of energy, and as long as I can keep doing it, I'll keep doing it. 
What keeps you coming in to work everyday?
Money. [Laughs.] Really, I enjoy the social aspect of it. It's great. I constantly meet people who I'd never otherwise meet. And as I've gotten older, I've met more and more people. Especially older people who are my age, and we can share with each other. Some people will come in after I haven't seen them for, like, five years, and I can say "Gee, your hair looks a little grayer," and they can tell me, "Gee, your hair looks a little thinner."
Little kids stop me in the street and go, "You're the Toy Boat guy," and it's nice. It's nice to be part of something, to run something that makes people happy.