An historic gas station at the corner of Irving Street and 16th Avenue, along with an adjoining apartment building, has hit the market for a combined $3.1 million. Built in 1926, the station sold fuel under several owners until 1980; it then became a repair shop that operated until the 1990s.
According to a history of the lot created by Western Neighborhoods Project, the house at 1314 16th Ave. was moved by the owner of the corner lot to make room for a gas station that would serve the then-undeveloped neighborhood. For years, it sold gas and performed repairs, eventually expanding to become a Pontiac dealership in the 1950s.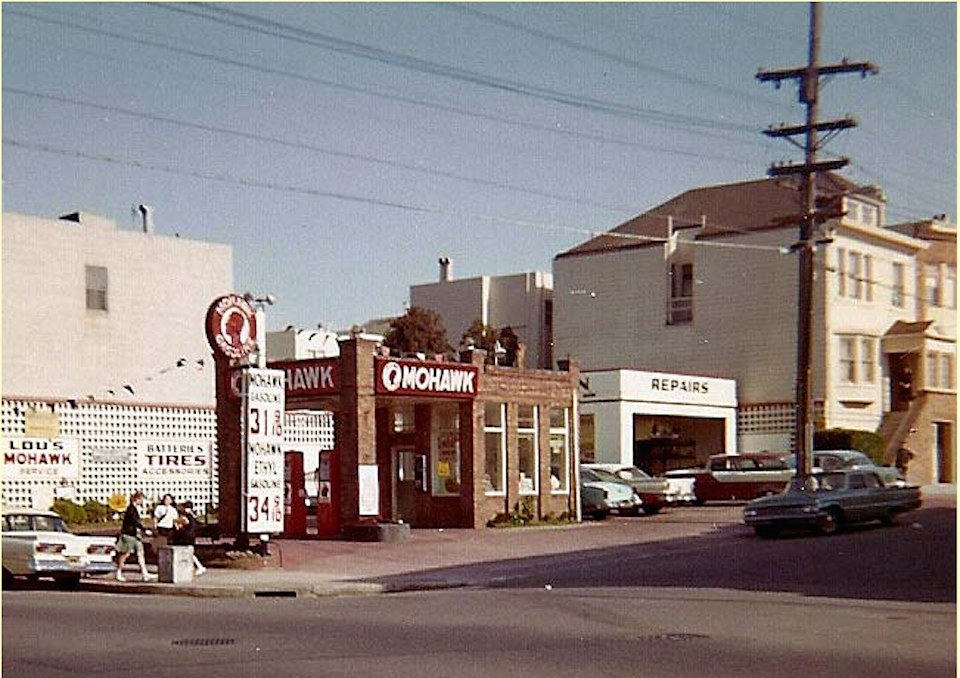 Station with service bay in 1960s. (Photo: Karen Olson/Western Neighborhoods Project)
Former owner Jack Goldsworthy, who died in 2012, told WNP that the business faltered after the city nabbed a lot across the street that his grandfather had hoped to turn into an automobile showroom, constructing a fire station instead. The year Goldsworthy died, the station's service bay was demolished, but the brick office was left standing. Since then, the vacant lot has been surrounded by chain-link fencing.
The current owner is offering the vacant corner lot and the adjoining single-family home as a package deal, or as separate properties.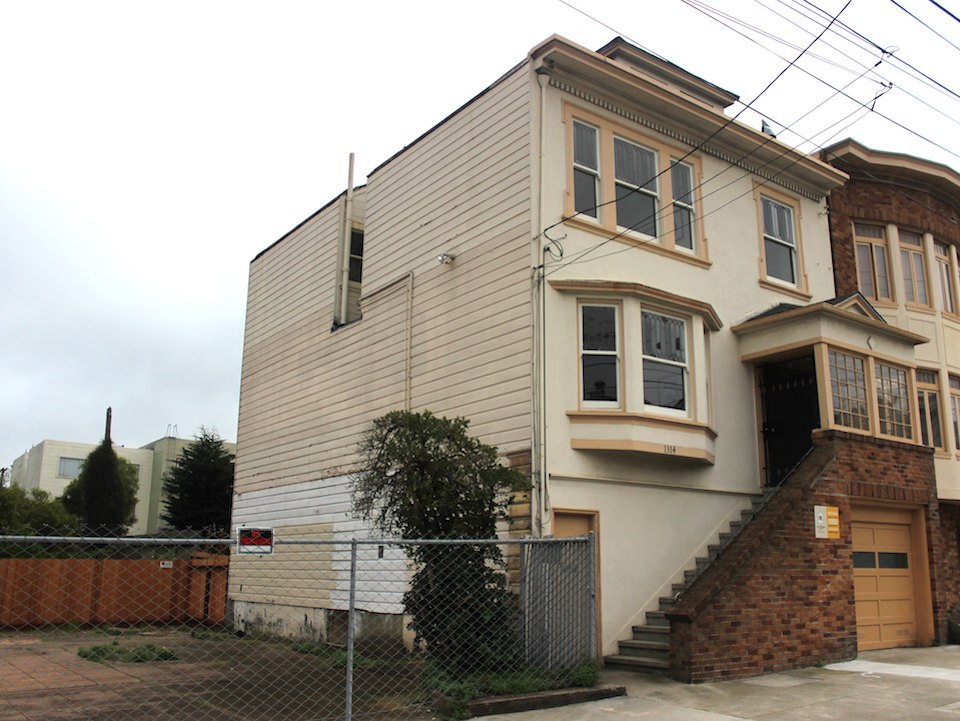 The four-bedroom, 2150 sq. ft home is priced at $1.295 million.
The vacant lot at 1455 Irving is part of the Inner Sunset Neighborhood Commercial District, which generally limits building heights to 40 feet. The listing, which prices the lot at $1.795 million, advises prospective buyers "to go to the City of San Francisco's Planning Department in person to investigate possible land uses and restrictions."
The four-bedroom house at 1314 16th Ave. is priced at $1.295 million; at that price, the new owners would pay $602 per square foot for the 1908 building, which includes hardwood floors, a wood-burning fireplace and a large backyard.
Although the brick station office is architecturally distinctive, the Planning Department has determined that it's not an "historical resource," which would make it worthy of preservation. Despite the Sunset's role in the City's western expansion, only two properties in the neighborhood have been listed as historic landmarks: the Doelger Building at 320 Judah, and the Engine 22 Fire House at 1348 10th Ave.