"Out on Divisadero, I think you will see it all, over time," says Kathy Drasky.
She should know. From local businesses and neighborhood figures to street art and customized cars, her street photography has focused on capturing the details of Divisadero for the past 12 years. She's gone so far as to create a blog and an Instagram account, both titled "Divisadero Corridor," about the street.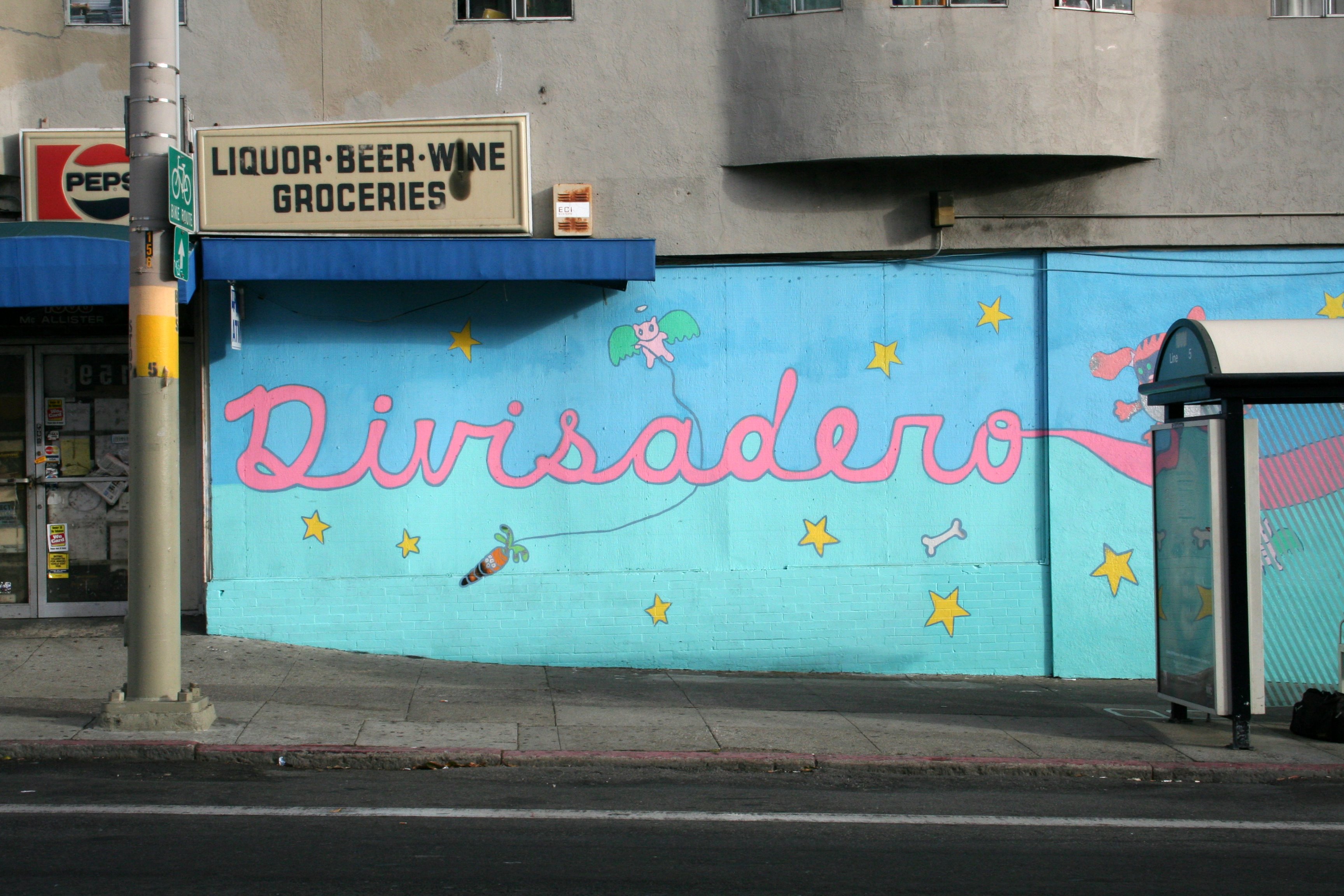 Divisadero Mural (2008) 
"Really some of my favorite photos are ones like these," she said, indicating pictures of the gas station booth at Touchless Car Wash and the now-defunct Emblem Grocery she has on the wall of her home office—she's experimenting with full-sized prints for a show about the Divisadero corridor some day. "Ones that just show a slice of something that's not what you typically think of when you think of San Francisco. It's not all Golden Gate Bridge or Fisherman's Wharf, or all the tech people down in SoMa. There are lots of parts of San Francisco that are really just like anywhere else in the country."
Emblem Market (2011). On Divisadero at McAllister Fulton.
She paused a beat, then added, "They're fading, so I'm kind of determined to capture as many of them as I can."

That's why, though she lives just a short stroll from the colorful sights like Alamo Square's Painted Ladies, what she values most is living right around the corner from Divisadero.
"I think this street is just so fascinating," said Drasky. Although she had lived in other neighborhoods in the city, it wasn't until she moved to Divisadero in 2004 that she started taking pictures with her little Olympus three-megapixel camera.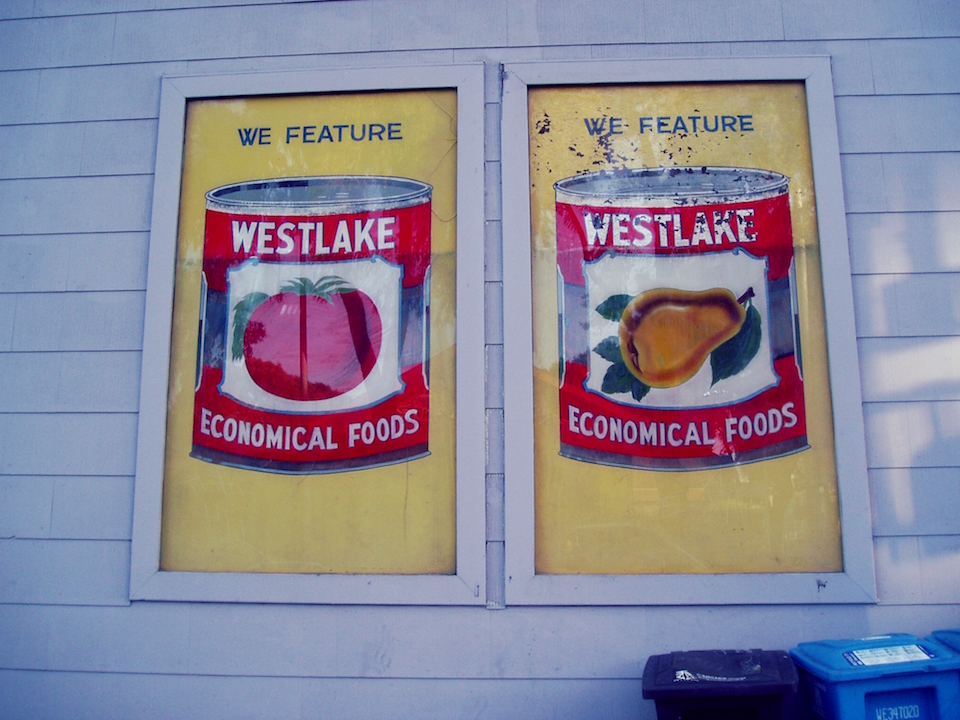 Westlake Economical Foods (2005), located where La Urbana is now.
That being said, it was not until 2008 that she began considering herself a photographer. That year, she woke up one day to the sound of honking in the street and grabbed her camera to check out who was going on. On Oak Street, she saw her neighbor Ruth Dewson of the former Mrs. Dewson's Hats, known to some as the "Mayor of Fillmore Street," waving two big Obama signs and prompting passing motorists to lean on their horns.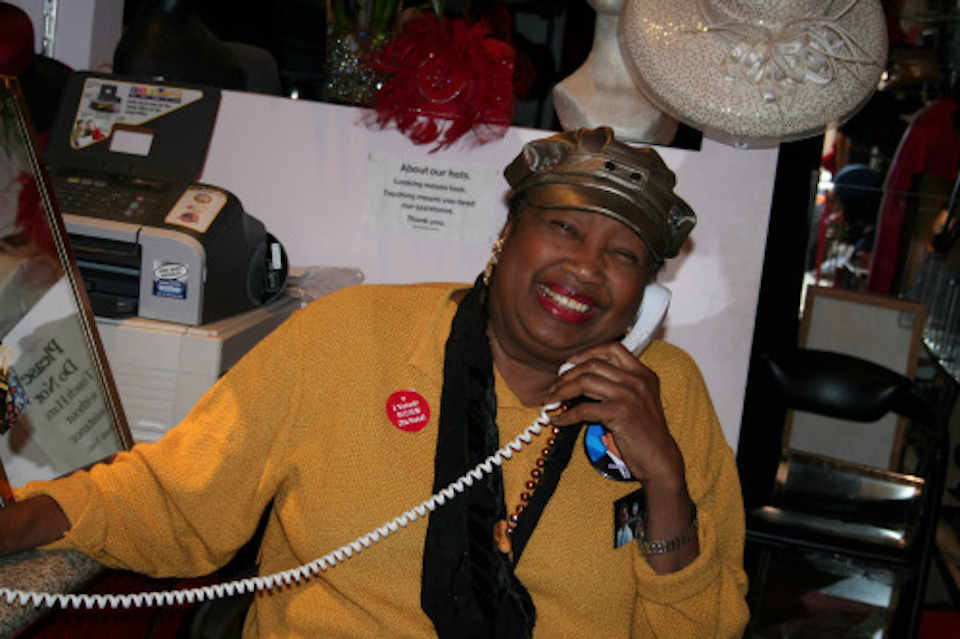 Ruth Dewson.
Drasky snapped away, and then made prints for Dewson of the photographs she took that day. Dewson called her back. "It turned out she as getting an award in Los Angeles, and Halle Berry was going to give it to her. And she said, 'Can you come to Los Angeles to photograph me and Halle Berry?'"
Drasky laughed. "Well, I didn't know what I was doing, but that's how things happen sometimes. So I did that and that of course gave me a lot of confidence in my photography moving forward."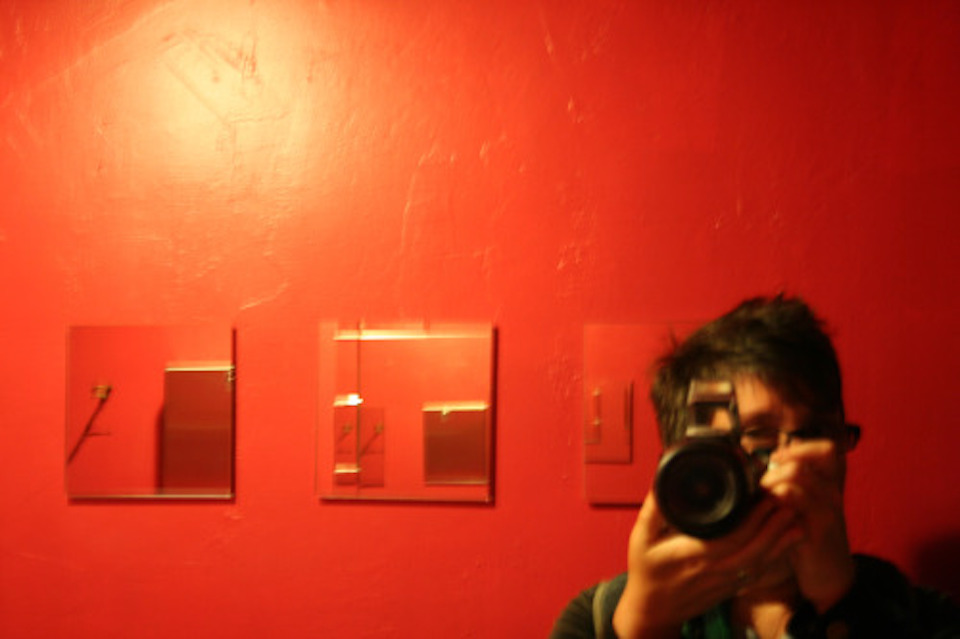 Selfie (2012). Drasky inside the Mini Bar ladies' room.
Since then, she has made documentaries on her family history, taken photographs for publications including the Chronicle and Slate, and has a few more projects planned for down the road, including one on same-sex couples who could not sponsor their loved ones for a green card before the Defense of Marriage Act was ruled unconstitutional. "People had to do all sorts of crazy things to stay together," remembered Drasky—her own wife, who is Australian, had to start a business in the Bay Area in order to stay.
Thinking of doing some street photography yourself? Drasky's advice is never to be afraid to approach someone to take their photo. "I've really had very few people say no. They seem to be flattered."
Lawrence from Da Pitt (2012), now 4505 Meats.
While Drasky says Divisadero isn't the best setting for street photography—the sidewalks are too narrow, and there aren't enough people around for great candid shots—she's committed to continuing her photography project there for years to come.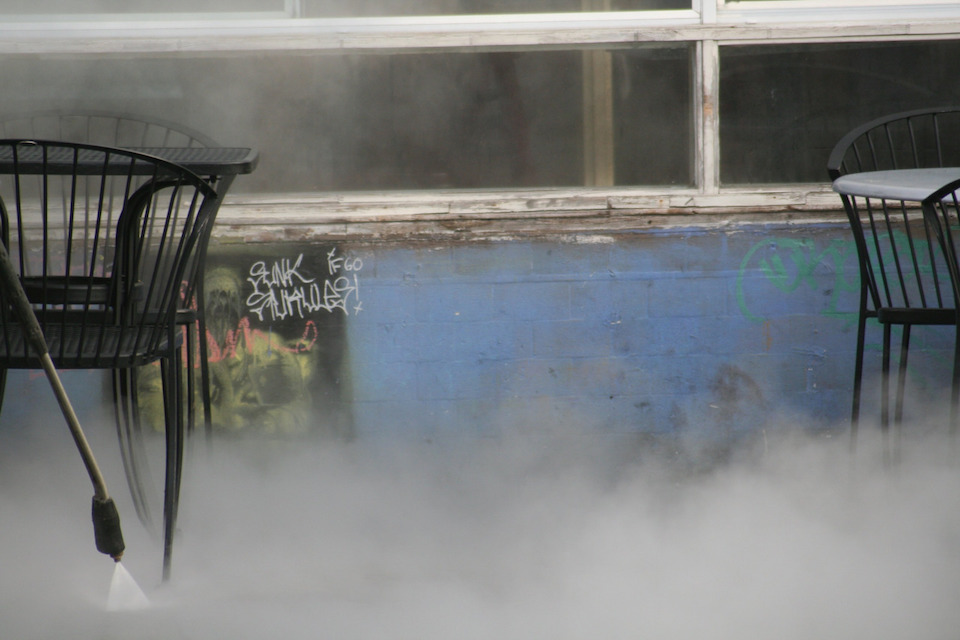 Power Wash (2008). Outside Bean Bag Cafe, Divisadero and Hayes.
"I do see this as a documentary project, a longterm project," she said. "We have an idea of what the story is, but we don't know where it's going."
Head over to divisaderocorridor.com to see more of Drasky's Divisadero photography.