San Franpsycho, known for its surfer-inspired clothing and music- and-art-focused events, has announced that Sunday will be the last day in business for its location at 505 Divisadero St., which owners Andy Olive and Christian Routzen first opened in 2012.
The Noriega and 9th Avenue retail locations will continue business as usual.
San Franpsycho's Kelly Taylor described the closure as "bittersweet." But she said that, "Ultimately this isn't a narrative about our landlord spiking our rent or kicking us out; rather our 505 Divis lease is up and we've made a decision to close the shop so we can focus more time, energy and resources on our events & partnerships, local manufacturing/production, e-commerce and wholesale accounts."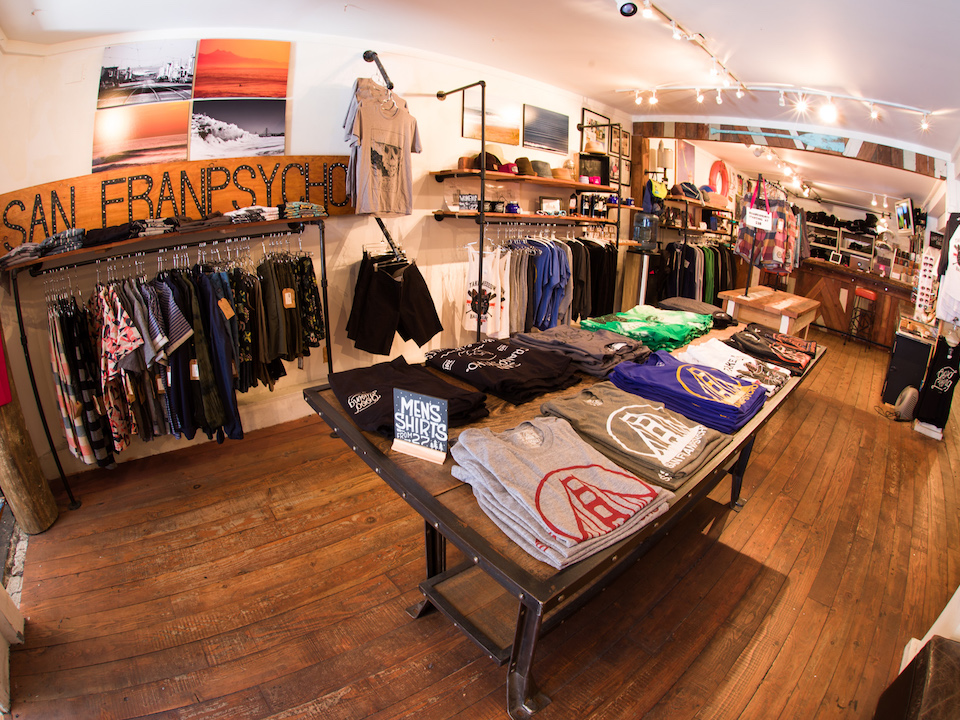 Photo courtesy of San Franpsycho
The store is saying goodbye to the neighborhood with a final party this Friday, April 22nd, from 5-10pm. Stop by the shop for beer, liquor, music, food, and screen printing.
After that, you'll still be able to catch up with San Franpsycho at its two other locations, or at one of its many upcoming planned events, including a pool party with Jeffrey Paradise at the Phoenix and their summer launch party planned for May 13th.