By
DF Young
- Published on April 18, 2016.
On a recent day, Ron Silberstein, the founder of ThirstyBear Brewing Company, sat around with his head brewmaster, Brenden Dobel, sampling their newest beers. The breadth of flavors was impressive: one used whole vanilla beans and cocoa nibs, while another had been aged for over a year in bourbon barrels, giving it a sharp, sherry-like taste. A particularly unique one didn't even use hops—an ancient style called "gruit"—and instead had been flavored with local herbs, such as yerba buena, yarrow and manzanita berries. It was ThirstyBear's attempt to create what Bay Area beer might have tasted like during the Middle Ages—had there been any breweries back then.
"When we first started, we were most interested in creating traditional-style beers," Silberstein said between sips. "We wanted to make a pale ale or an English-style bitter or a stout. Now, though, people know enough about ingredients to distinguish between something that is hop-forward or malt-forward, sour or barrel-aged. We can truly experiment now."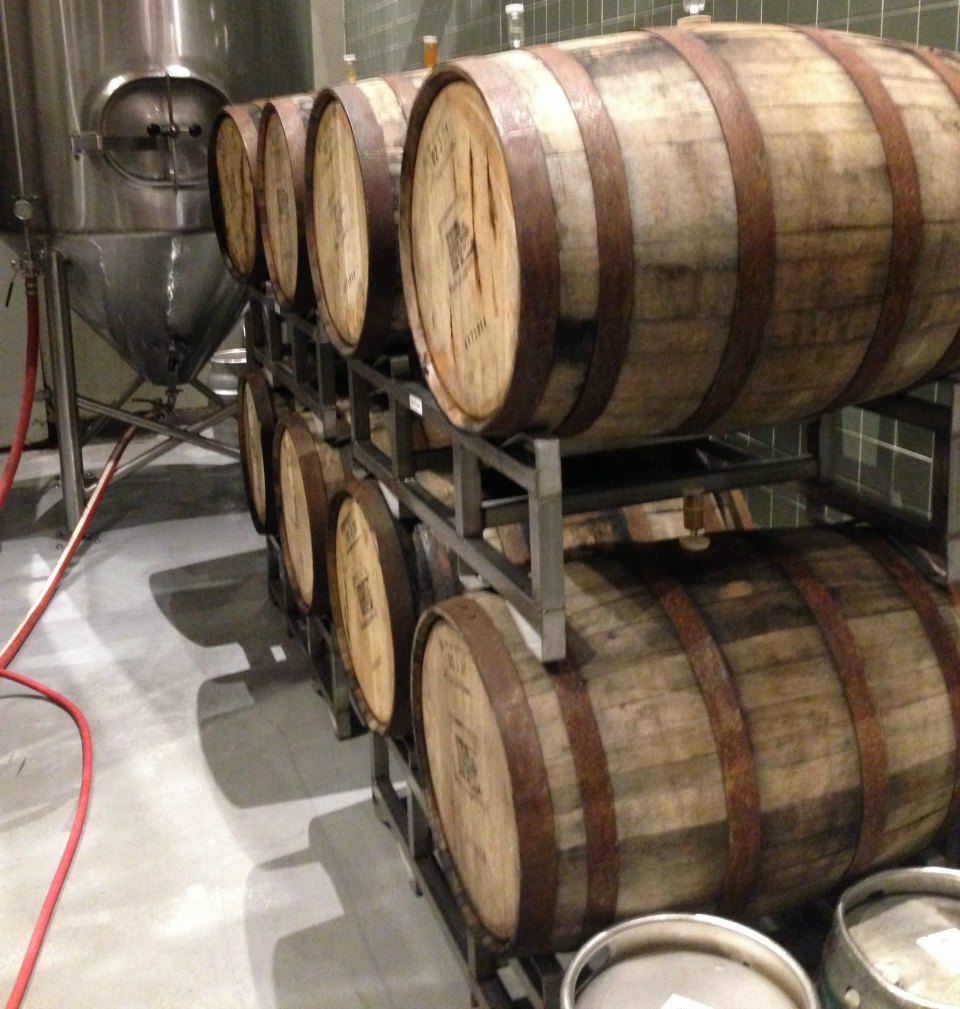 This is a good time for ThirstyBear, and for other independent breweries and brewpubs around the country. According to the Brewers Association, craft beer sales grew by over 12 percent last year, even as overall beer sales fell. The market now takes in $22 billion annually, and the number of craft breweries in the U.S. has swelled to an historic high of over 4,000. The last time the country had this many small breweries was in 1873.
Evidence of this success can be seen all over Northern California, which boasts one of the highest concentrations of craft breweries in the nation, including some of the biggest in the game, like Lagunitas, Sierra Nevada and Anchor. But smaller brewpubs, microbreweries and even homebrewing associations are generating the most excitement. The annual SF Beer Week, held each February, attracts thousands of people eager to sample the region's diverse range of beers. Organizations like the San Francisco Brewers Guild are now taking people on tours and putting out maps of the different breweries, just as the wineries of Napa and Sonoma have done for years.
Established in 1996, when the craft beer movement was still in its infancy, ThirstyBear is now the oldest brewery-restaurant in the city. That means Silberstein and Dobel have had a ringside seat as beer drinkers have become more discerning. They've also become mentors for the current crop of brewers, helping establish the Brewers Guild, popularizing the use of organic ingredients, and training a number of aspiring brewers, many of whom have gone on to found their own breweries, such as Regan Long of SoMa's Local Brewing Co.
For their 20th anniversary, they're throwing out their flagship beers and introducing a new rotating menu that, in its way, pays tribute to how far the craft beer scene has come.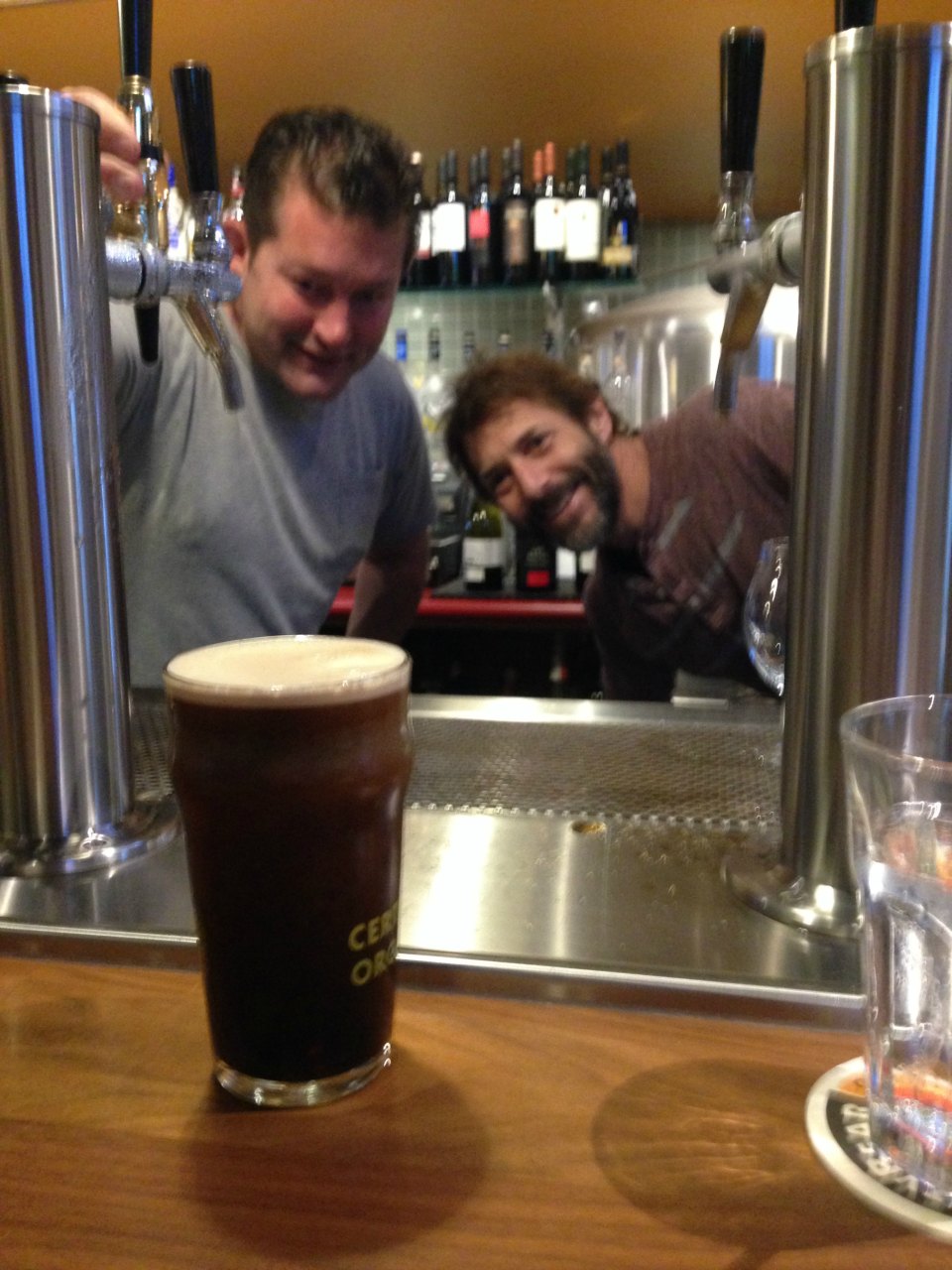 Ron Silberstein and Brenden Dobel admiring a beer.
When Silberstein was growing up in the '70s, the number of breweries in America was at a record low. In 1978, there were as few as 88 breweries—one of the worst years for the industry outside of Prohibition. The beers produced by that handful of breweries were largely limited to pale lagers; the American public had long since lost most of its alternatives to what many brewers agree were mostly bland and flavorless beers.
However, a few bright spots did exist. Fritz Maytag, who had bought Anchor Brewing (and saved it from bankruptcy) in 1965, was continuing to produce traditional styles of beers, such as porters and ales, that would go on to inspire a whole new generation of brewers. Then, in 1978, Jimmy Carter signed H.R. 1337, which legalized the production of small amounts of beer and wine for personal consumption. The homebrewing movement had begun.
At the time, Silberstein had just started college in Massachusetts. Within a few years, information about homebrewing had begun to trickle down. "I remember being in the store one day where they had a beer kit, and talking with a friend about how cool it would be to brew beer," recalled Silberstein. "I was interested after trying a Bass Ale, after trying an Anchor Steam that made its way across the country. That was the beginning of it all."
In 1986, Silberstein made his way out to San Francisco, but not to become part of the nascent brewing scene— he was studying law. However, he continued homebrewing, producing stouts and various pale ales, which he'd sometimes bottle in old Coca-Cola bottles when he wanted to transport them around town. He shared them with friends and at the occasional party, where many people had never tasted anything like them before.
The turning point came in 1994, when Silberstein decided to forgo a promising career in immigration law—he had just won asylum for a gay Mexican man, in what many considered a landmark case—and turn his hobby into a career. "People thought I was stupid. My parents were so disappointed," Silberstein said, laughing. "People thought I was insane."
But Silberstein was determined. He had already begun refining his brewing techniques, making beers with only one grain and one hop in order to understand how each ingredient contributed. After quitting law, he took brewing courses at UC Davis and with the American Brewers Guild, and got an internship at Marin Brewing Co. From there, he got a job at SF Brewing Co., where he put together a business plan and found investors, including a man whose uncle, Silberstein said, was the king of Norway. ThirstyBear finally opened for business in February of 1996.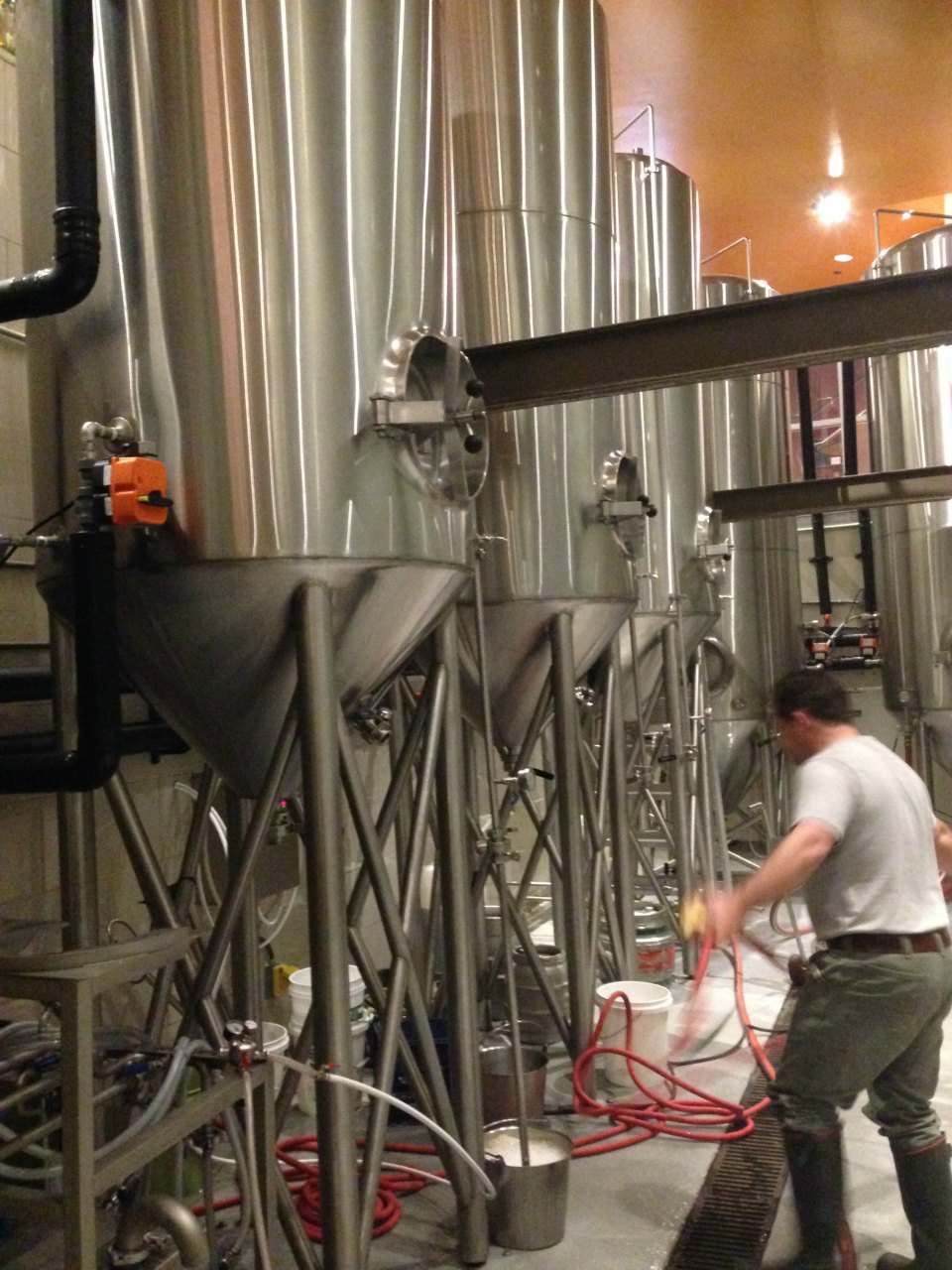 In the subsequent years, Silberstein has watched the beer culture blossom alongside Dobel, who joined ThirstyBear in 2002. At first, maybe 10 percent of their customers really understood what they were doing, Silberstein said. Now, people can name different hops and explain what they add to different beers.
"There's a maturation of palates," Dobel said. "It still blows my mind that people like sour beer. They liked bitter at one point, but now they're really embracing lactic acid. That shows an evolution of the palate, and an exploration, too."
The number of breweries has skyrocketed, too; it's estimated that the Bay Area currently has about 120. In an effort to unite this growing community, Silberstein and Dobel organized the first meeting of the San Francisco Brewers Guild, a trade collective, in 2002. It now counts more than 30 different breweries as members. In addition to hosting many events, SFBG members regularly help each other out, exchanging recipes and lending out products and supplies. They'll also occasionally let ambitious homebrewers use their equipment to start their own batches, which is how ThirstyBear helped Local Brewing Co. get their start.
"We're not a closed society," Dobel said. "If you wanna learn how to brew, you're looking to open a brewery, come to us. We'll train you, we'll teach you. We have no secrets."
The San Francisco guild has become a model for others throughout California, as well as the U.S., and has helped foster a tangible sense of community among the breweries here in the city. And Silberstein, along with Dave McLean of Magnolia, is planning something even more far-reaching: he's working on establishing a malting facility in Alameda, which will further remove big conglomerates from the picture and allow craft breweries to source their barley through relationships with individual farmers.
"The goal of the [craft beer] movement is to create more neighborhood, vertically-integrated sources of beer," explained Silberstein. "We'll have more farmers growing the barley, more malt houses making the malt, and more brewers making it in the neighborhood."
For now, though, Silberstein and Dobel are happy that they're able to do things like experiment and create a rotating menu of new beers.
"I think [craft brewers] have finally achieved what we set out to do," Dobel said. "We wanted to change the beer culture of America. It's become so accessible and normal now. The new normal is to have good craft beer."