Tony Gemignani, pizzaiolo extraordinaire, has done it again, taking first place in the Pizza in Pala division at the Campionato Mondiale Della Pizza competition, held in Parma, Italy this past Thursday. This is the 12th time that the owner of North Beach's Tony's Pizza Napoletana and Capo's, as well as SoMa's Slice House, has been crowned a world champion by the organization. In 2014, a writer for Forbes magazine declared Tony's "The Best Pizzeria in America."
The annual event brings top pizza chefs from around the globe to compete in various categories, such as pan-style or non-traditional. Gemignani's winning pizza consisted of a seven-grain dough made with his own blend of flour, Grande and Aiello mozzarella, wild boar prosciutto from San Gimignano, black volcano salt, Stanislaus tomato, Durati Menu tomato, basil, goat cheese and a 30-month aged parmigiano reggiano. He named the pizza Don Giovanni, after his son.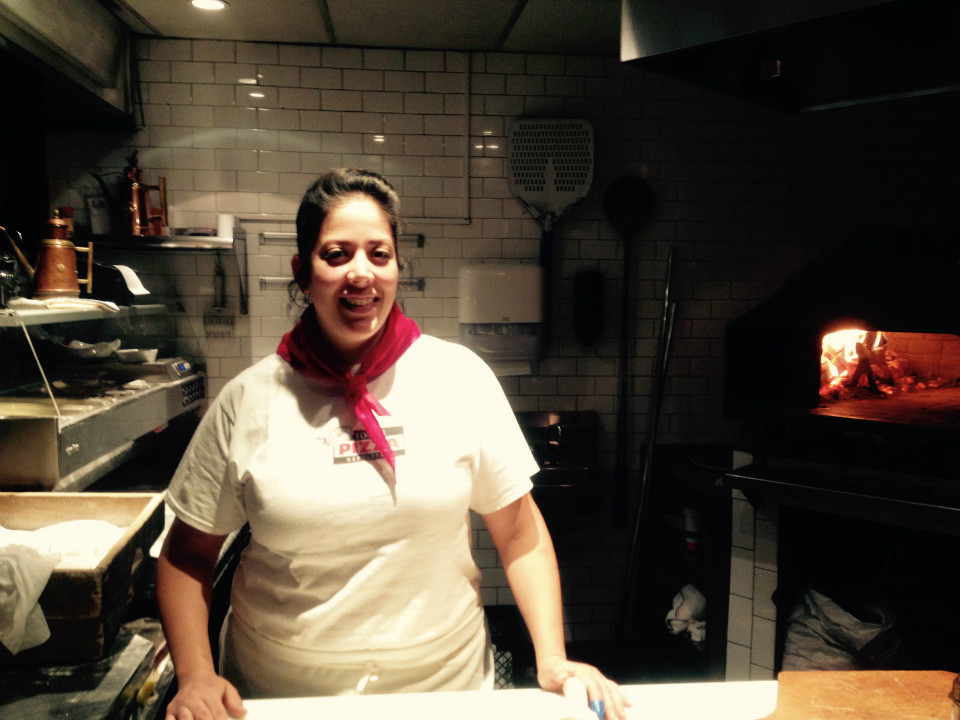 Laura Meyer. (Photo: Nathan Falstreau/Hoodline)
Also notching an award was Gemignani's protegee, Tony's Pizza Napoletana head pizzaiola Laura Meyer. Meyer, a first-place winner in the 2013 competition, took home a tenth-place award out of 379 competitors in the Classica division.
Gemignani told us that he will be making a limited number of the winning pies at the restaurant on select days. Be sure to call ahead if you wish to sink your teeth into this champion of a pizza. As for Meyer's award-winning pizza, it's unclear whether it will also be on the menu at Tony's once she returns from Italy, but will be sure to keep you posted.