Barry's Bootcamp, a fitness studio that opened at 2246 Lombard St. in December, caters to people who like high-energy, high-volume workouts that they can easily fit into their busy schedules.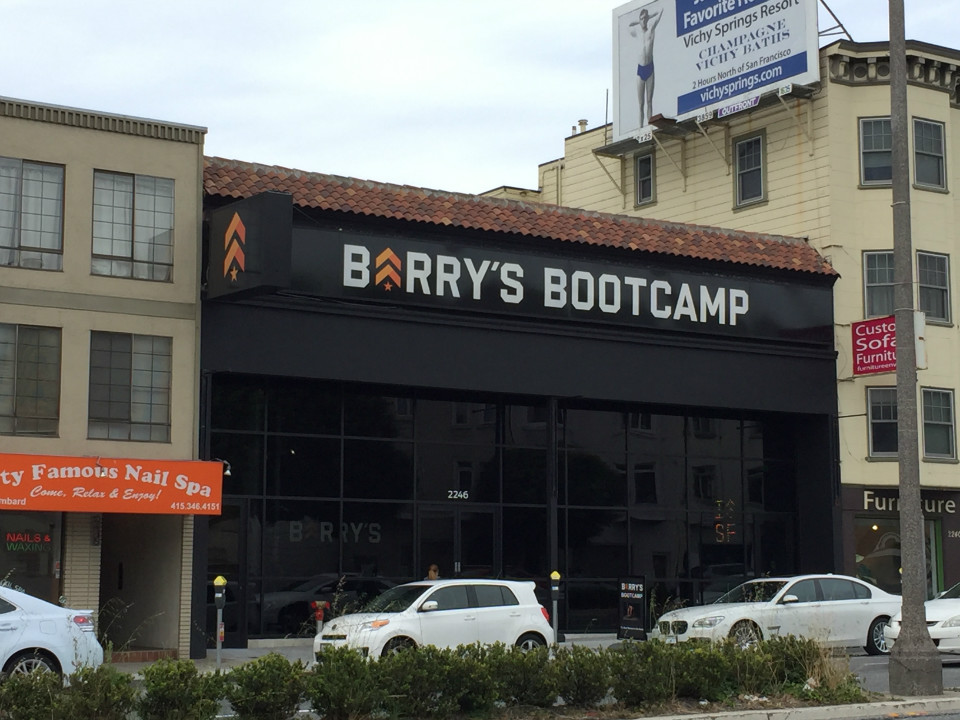 Photo: Geri Koeppel/Hoodline

Barry's Bootcamp started in West Hollywood in 1998, where it became a favorite of the celebrity set. It now has 22 locations in the United States, London and Norway. This is the second in San Francisco—a SoMa location, near AT&T Park, opened in May 2014. And the company is continuing to expand, Roja said.

Unlike many studios, Barry's doesn't offer a big menu of yoga, spinning, TRX or other specialty courses. Instead, it keeps things simple: All workouts on a given day are the same, but each day rotates through various parts of the body. Monday is for arms and abdomen, Tuesday works on legs and butt, Wednesday concentrates on chest, back and abdomen, and Thursday is a "HardCORE" abs class. Friday through Sunday offer full-body workouts.
"The whole concept is high-intensity interval training," said Justin Roja, part of the management team at the Marina studio. Clients in the one-hour classes constantly switch from cardio on the treadmill to strength training on the floor, using free weights, medicine balls and resistance bands. 
"Everyone's busy; everyone wants to get a workout in," Roja said. "They want to do it efficiently. It goes by really fast."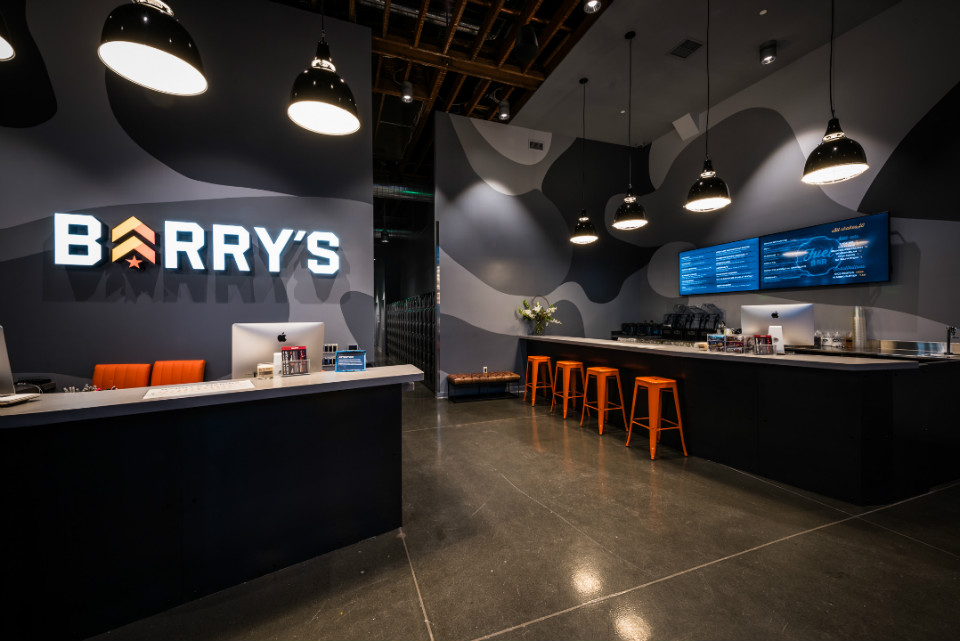 Roja described Barry's as "personal training in a group environment." Up to 60 people can fit in a class, he said, but "master trainers" move around to watch everyone, correcting their form if needed.
Classes have low lighting, but high-volume club music, to keep people moving. (Earplugs are available at the front desk if it gets to be too much.) "We try to exude that sexy, high-energy type of workout, to make it fun," Roja said.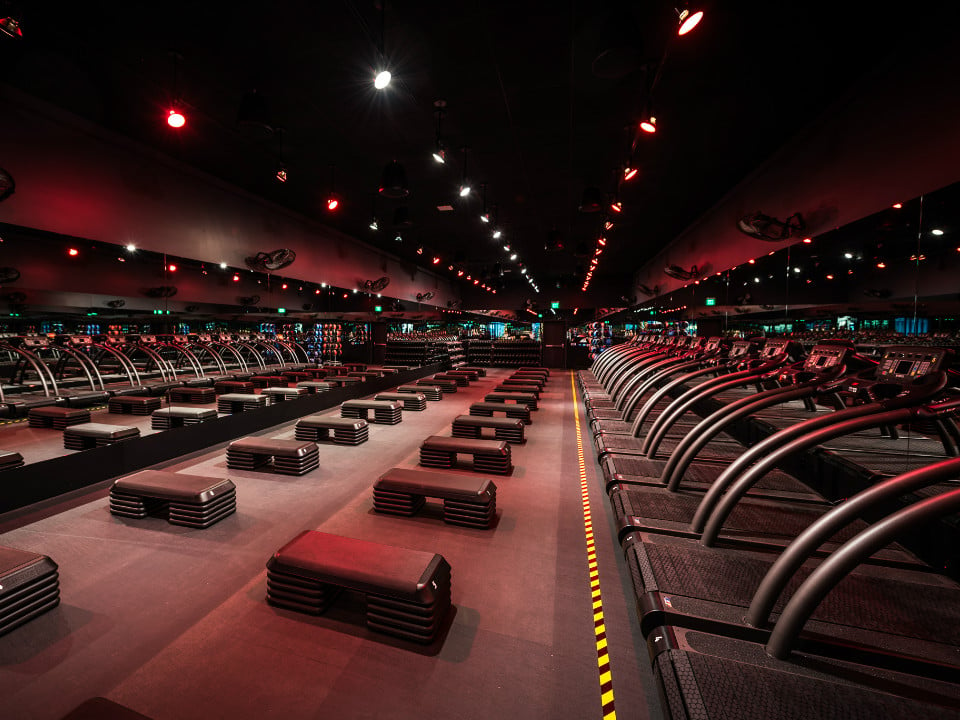 Photo: Barry's Bootcamp

Classes are offered throughout the day to fit a variety of schedules, starting as early as 6am or as late at 7:50pm Monday–Thursday. The last Friday class starts at 6:40pm, and weekends start a bit later and cut out a bit earlier. Prices start at $32 per class, but go down if you pay in advance for packages.
Roja, a San Francisco native, said he and fellow management team member Adam Shane, who moved to the city from New York, understand the importance of being involved in the community. Their studio partners with schools and nonprofits, donating packages for raffles and holding fundraisers.
With so many fitness options in the Marina, Roja aims to really be a part of the neighborhood. "We have a commitment to get to know our clients on a personal level," he said.