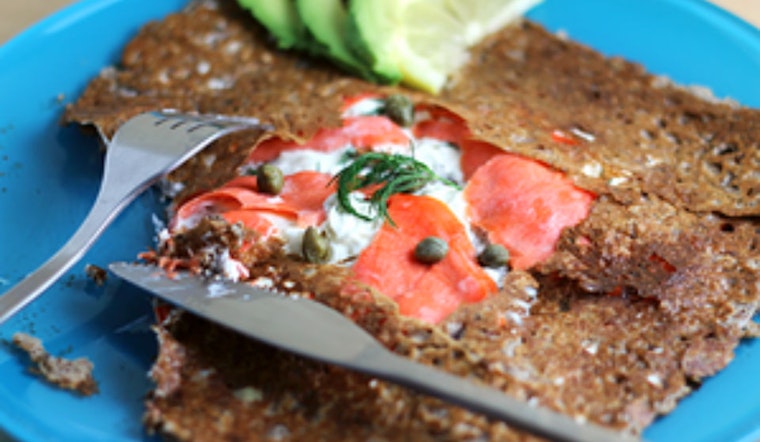 Published on May 25, 2016
Crêpe La Vie is poised to close down after two years as one of Second Act 's vendors, with this Monday (Memorial Day) its last day up and running. 
We spoke with proprietress Emilie Le Pessot about her tenure in the Haight, and what's next for her. She says that while she'll be nostalgic for the neighborhood, she views closing the shop as a positive move in her life. "I had a baby girl six months ago and the life of a new mom is hardly compatible with Crêpe la Vie," she told us in an email. 
Le Pessot is headed back to France for the summer, and plans to spend the fall traveling with her family. Eventually, she hopes to start a social media and consulting business for restaurant start-ups. 
In her words:
I'm going to miss the Haight but especially the other vendors at Second Act. We have created some strong relationships with some vendors. And also Jack & Betsy. They have been so supportive with everything I was doing. I love being at Crêpe la Vie so now is a good time to leave ... As we say in French "Toutes les bonnes choses ont une fin." All good things come to an end.
Le Pessot went on to say that Crêpe La Vie will remain open on Monday, "until the food runs out," and she looks forward to thanking all their customers and supporters. (Second Act's bar, Le Pessot added, will be open all day, serving wine, beer, and cider.)
Stay tuned for what might be next for the soon-to-be-vacant vendor space at Second Act.