After closing March 11th for remodeling, the McDonald's at 235 Front St. in the FiDi will reopen on Monday as the city's third "Create Your Taste" concept, with customized sandwiches. It was open by invitation this week, though, and we saw numerous curious onlookers stop and peer in to get a peek at what's to come.

As at the Stonestown Galleria and 441 Sutter St. locations—the latter of which which we reported on after it reopened in spring of 2015—customers can opt for either the traditional fast-food counter experience and classic menu, or building their own burger via a touchscreen kiosk and having it delivered to their table.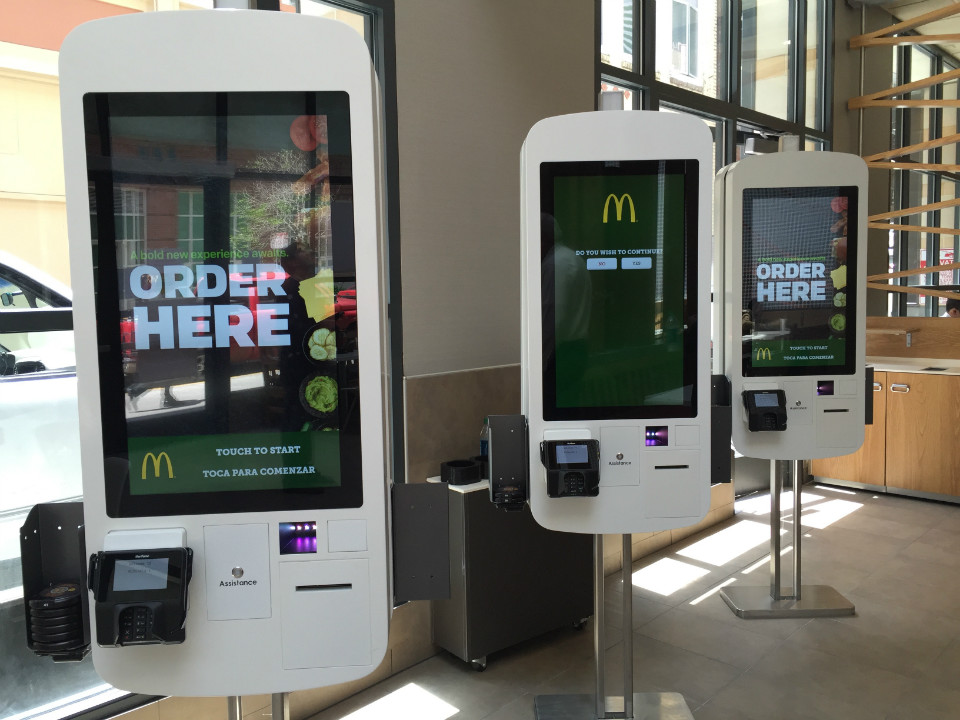 The latter experience does take a bit longer. "Typically, we aspire to deliver a regular menu experience in the three-to-five-minute range," said Scott I. Rodrick, the president of franchisee Rodrick Foods, Inc., which owns 16 McDonald's locations in Northern California. "The Create Your Taste menu, because it's completely cooked-to-order the moment the guest places the order, is taking somewhere between eight and ten minutes."
But, he added, "There's an entire demographic of customer that's willing to invest the extra four to five minutes."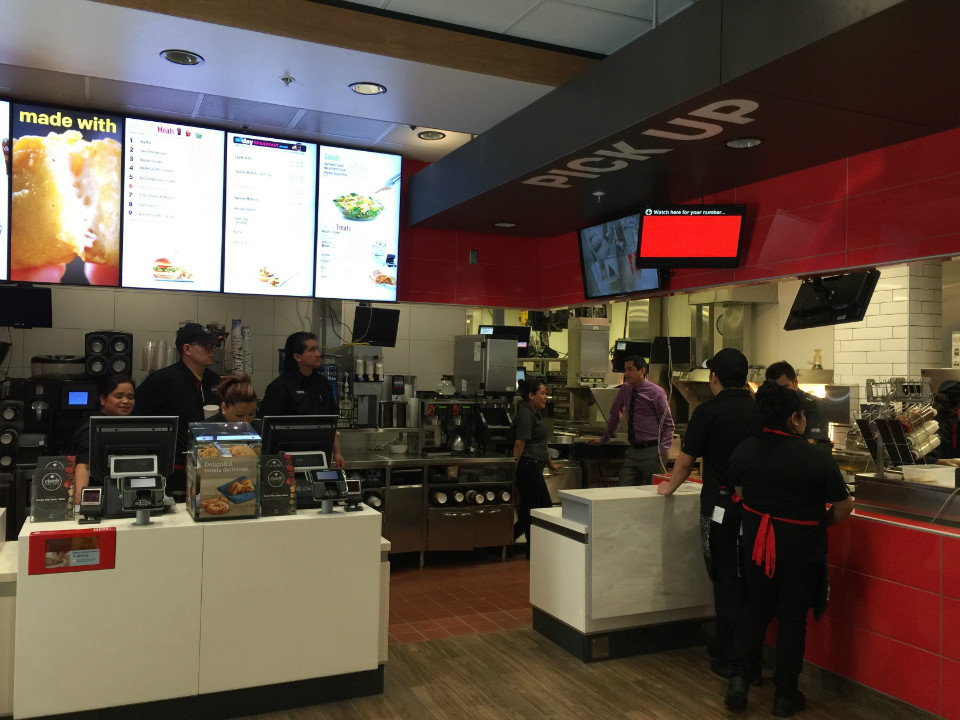 Diners can select their choice of a burger, double burger, grilled chicken or crispy chicken, served on an artisan roll, ciabatta roll or lettuce wrap. The burger can then be customized with an array of toppings, from jalapeños, guacamole and tortilla strips to caramelized onions, shaved Parmesan cheese and Sriracha mayo. You can order virtually as many toppings as you like; for example, three kinds of cheese or quadruple the lettuce. The Front Street store also has a Coca-Cola Freestyle touchscreen machine, allowing diners to customize their drinks as well.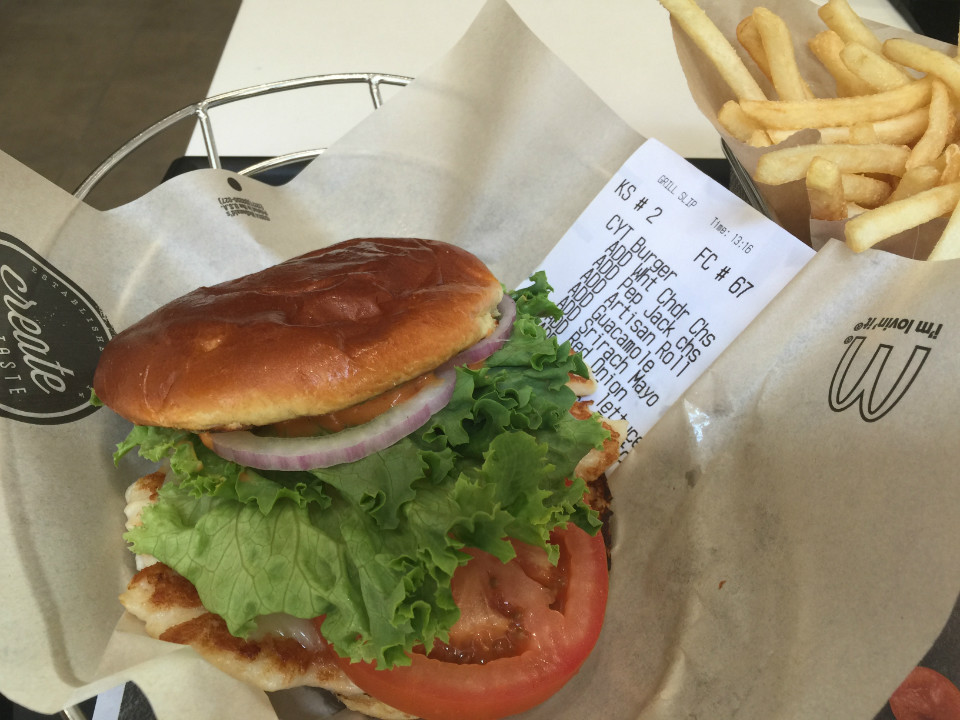 In addition to the kiosks, return customers will notice the dining room has all-new contemporary decor. Rodrick said it's only the second store in the country to sport this "stone and wood" concept (the other is in Boulder, Colo.) The restaurant's new look has been localized with artwork of the Golden Gate Bridge.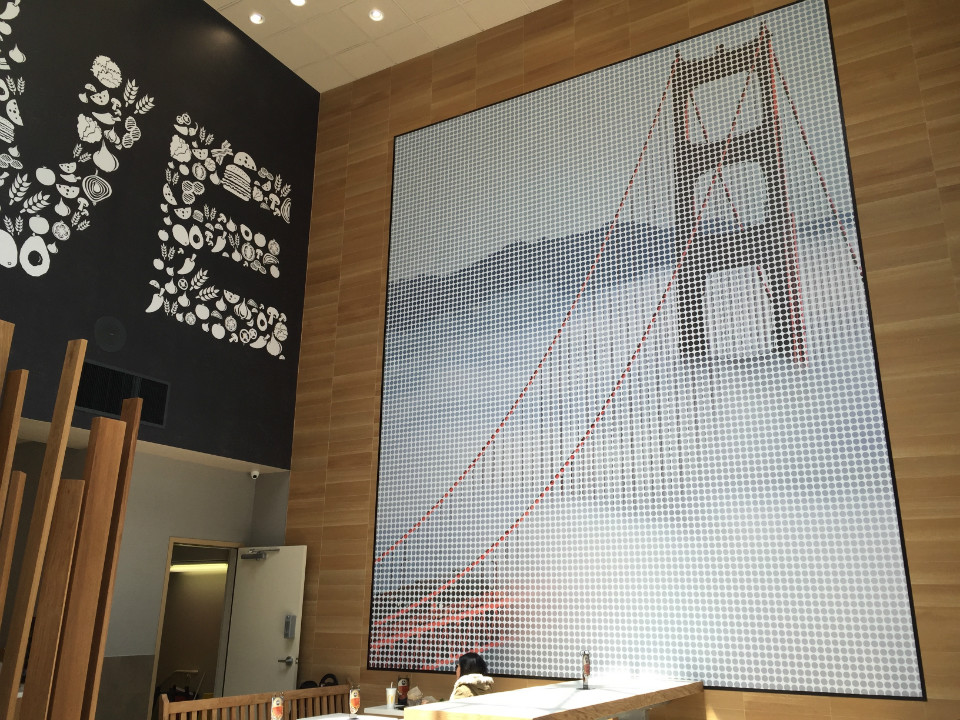 This location also has an open kitchen plan. "You'll be able to see your sandwich being made, from the toasting of the bun to the cooking of the hamburger patty," Rodrick said. As with the other two Create Your Taste locations, this one boasts a plethora of outlets throughout the dining area, so you can refuel your devices as well as yourself.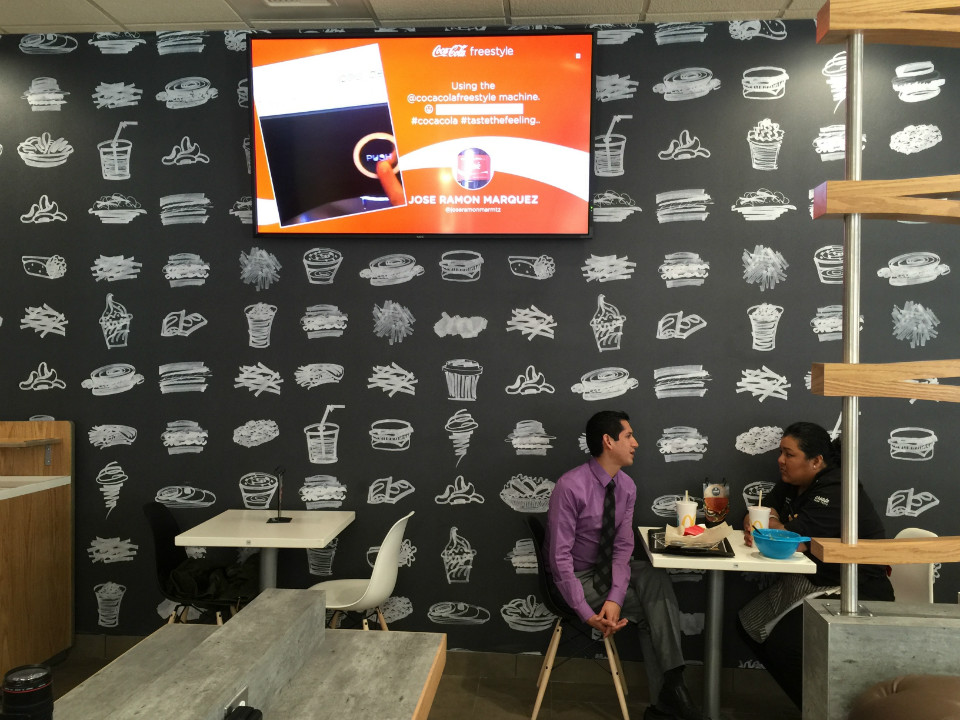 Rodrick is also excited that Front Street is the first McDonald's dining room in the world to display a 70-inch digital media board, with a rotating display of local, national and global social media posts about McDonald's. As he talked, various tweets with the @mcd_sf, #createyourtaste and @mcdonalds tags lit up on the screen.
Hours for the revamped McDonald's will be 6am–9pm Monday–Friday and 8am–3pm Saturday, with breakfast served all day.