In today's ever-changing Castro retail environment, Rossi's Deli at 426 Castro St. has become something of a neighborhood institution. On a street where many storefronts don't survive in the longterm, Rossi's, which was opened by owner Sam Dughman on July 1st, 1976, will soon celebrate 40 years in the 'hood.
"As a family, we've been in the Castro about 50 years," Dughman told us. "We are originally from Jerusalem. My dad moved our family here and opened Eureka Grocery Store where the CitiBank is now."
In a twist reminiscent of modern-day San Francisco, however, the family was confronted with change and altered their course. "Atlas Bank came and bought the building and terminated our lease."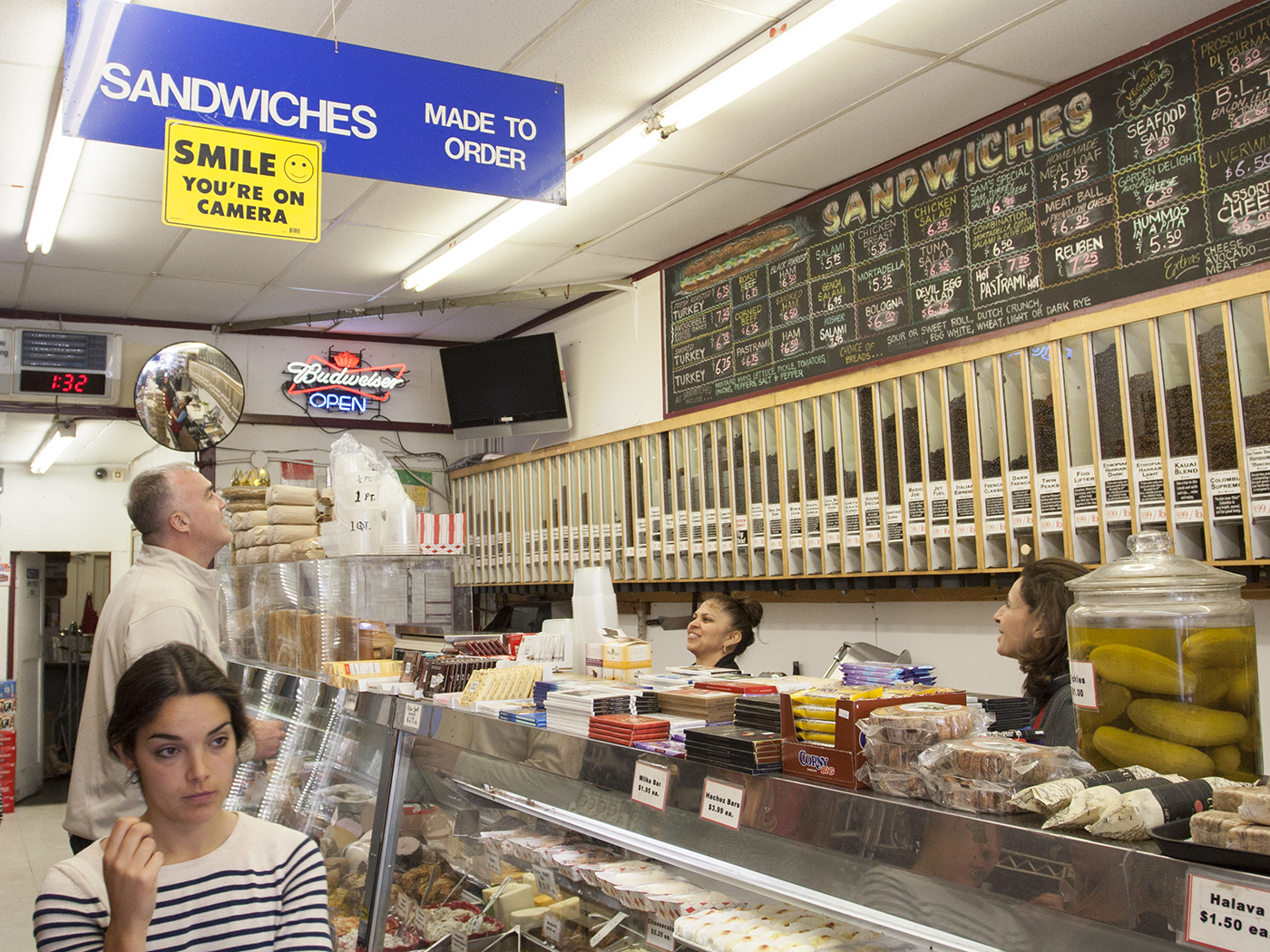 Luckily, Dughman had the opportunity to buy the deli at 426 Castro with his mother and brother when the previous owner decided to call it quits. Originally Rossi's Ravioli Factory, it was converted to a deli in the 1960s by another Italian owner. Now, Dughman runs the deli with his wife Cynthia, daughter Dana, son Wadie, and a small support staff of three. He can be seen around in the store seven days a week from the time the store opens at 8am to the time it closes at 10pm.
The deli prepares a variety of Middle Eastern dishes, drawing inspiration from the family's Palestinian roots, as well as a variety of Italian dishes, a nod to the store's origins. "I'm open to many different international cuisines," Dughman said. Even so, Rossi's is perhaps best known for its hearty sandwiches; it goes through eight different loaves of sliced bread and 12 dozen rolls each day.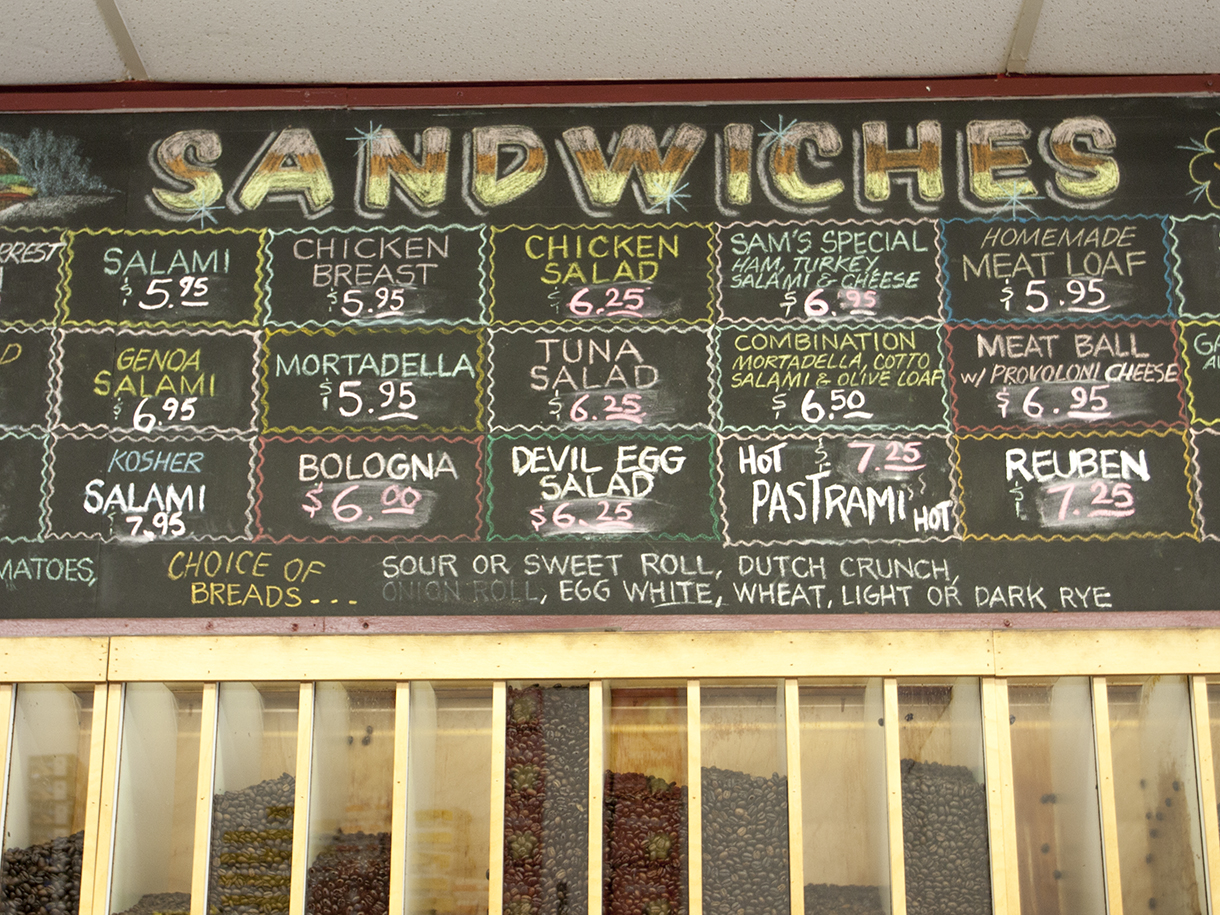 "My AvoGobble sandwich is one of the best in town. I have very high demand of it. We cook two 25-pound turkeys a day. I actually have three in the oven right now," Dughman remarked with a smile. "It's always popular. It comes with avocado, cheese, and the works; everything is fresh. No preservatives, no nothing. People come from all over the city for that sandwich."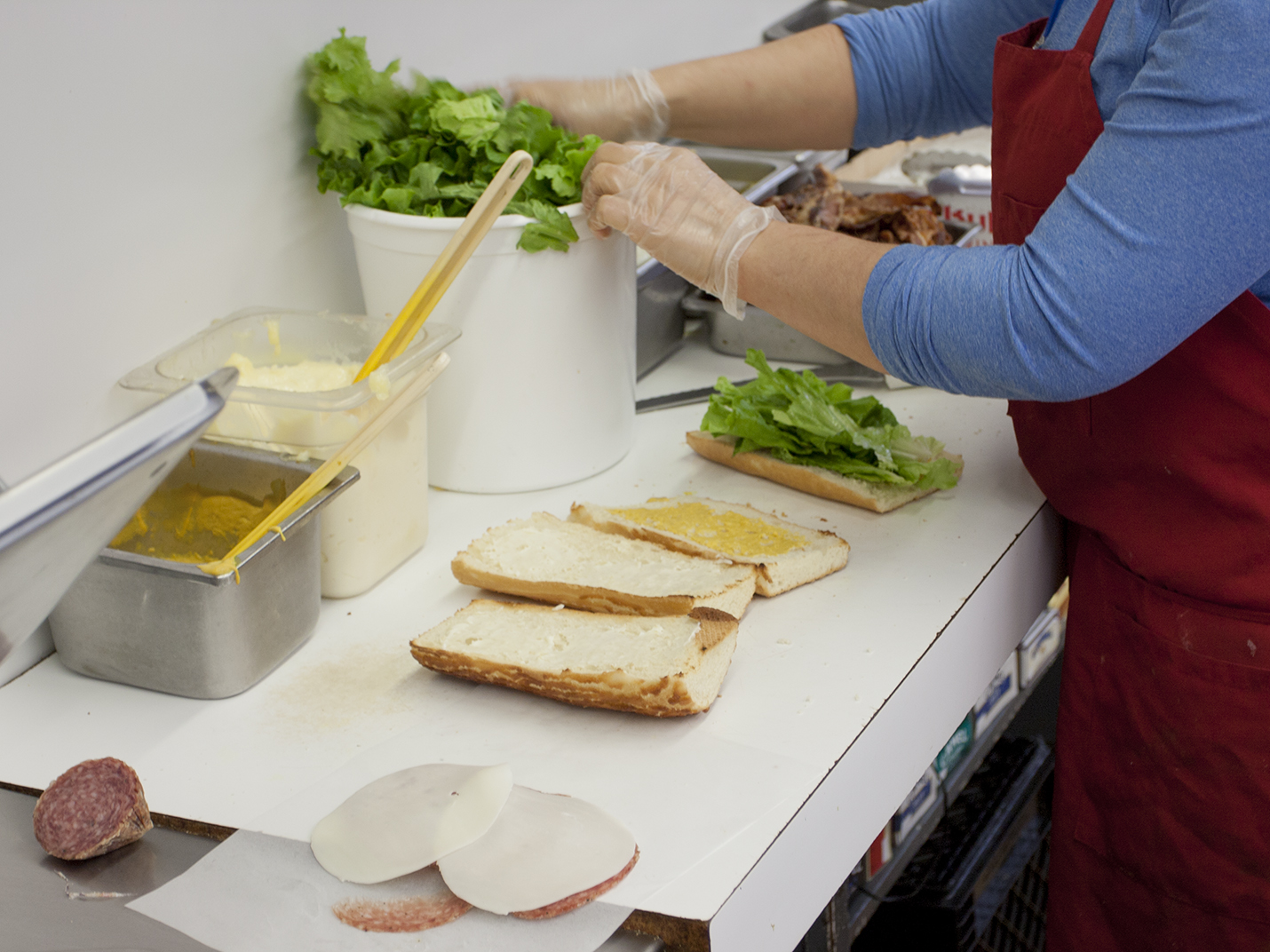 Apart from sandwiches, the store also sells 55 different varieties of coffee, with beans from Colombia, Brazil, and Mexico that are roasted in-house to keep prices down. "If you go anywhere in the neighborhood, you can find decent coffee, but it's $13 or $14 a pound. Here, it's $7 or $8 a pound," said Dughman.
The deli has been patronized by an eclectic mix of regulars, visitors, local politicians, and even a smattering of celebrities over the years. "I remember Harvey Milk used to come in and buy a pack of cigarettes from me. I knew him; he used to come in and buy a cup of coffee from me before opening his camera shop up for the day," Dughman mentioned with pride.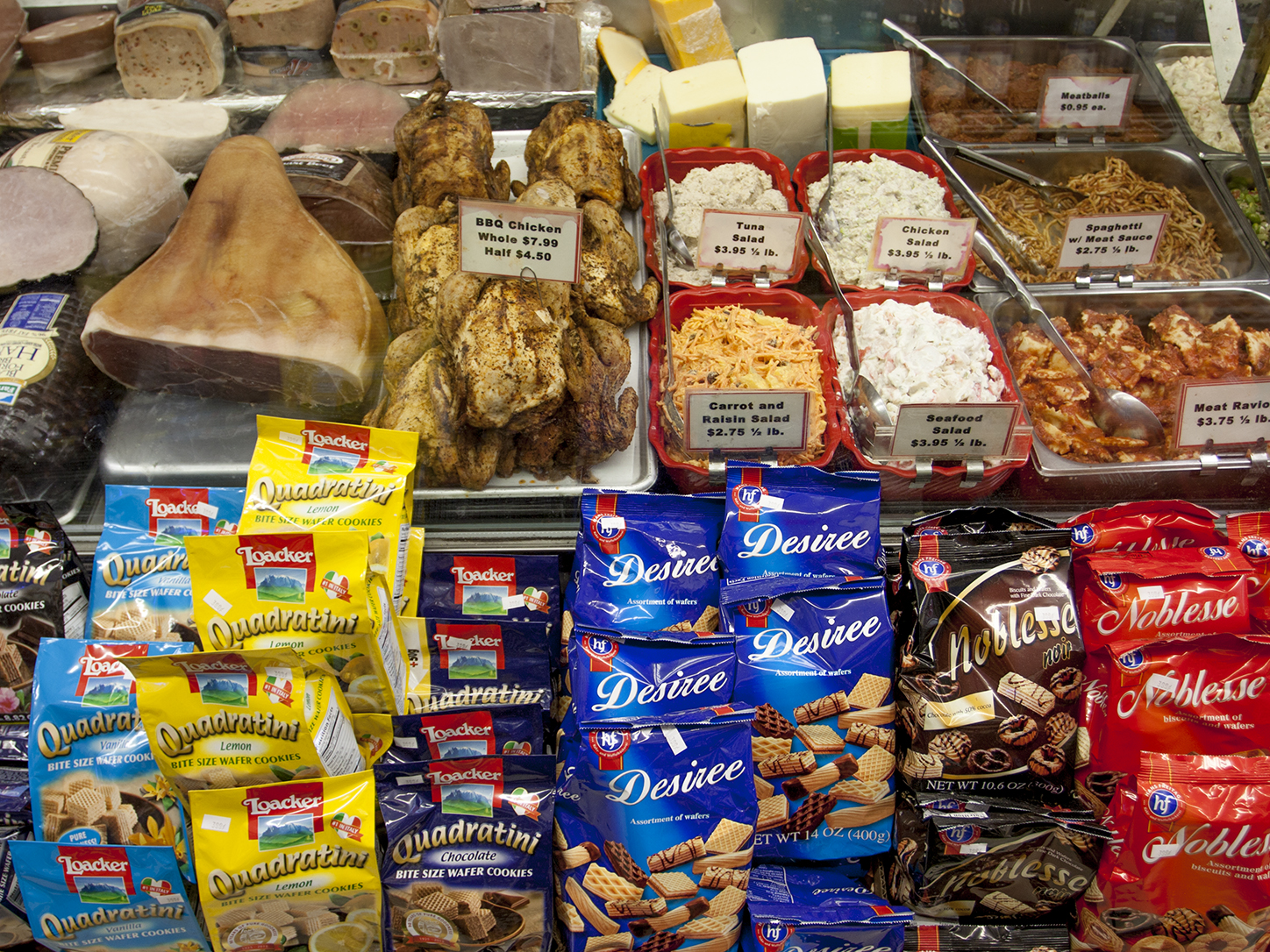 In addition to being a compassionate community participant, the Rossi's patriarch also is a member of the Castro Merchants Association, though his commitments to the store and small staff roster prevent him from attending most of the meetings. When pressed on the types of businesses Dughman would like to see added to the neighborhood, he echoed the prevailing sentiment of many Castro residents.
"We don't need more coffee shops. We need nice restaurants, nice gift shops, nice card stores, souvenir stuff, so that people enjoy coming here," said Dughman. "You need something that people will want to come back to again and again, something that is more representative of our neighborhood. We could use more outdoor seating and spaces to linger."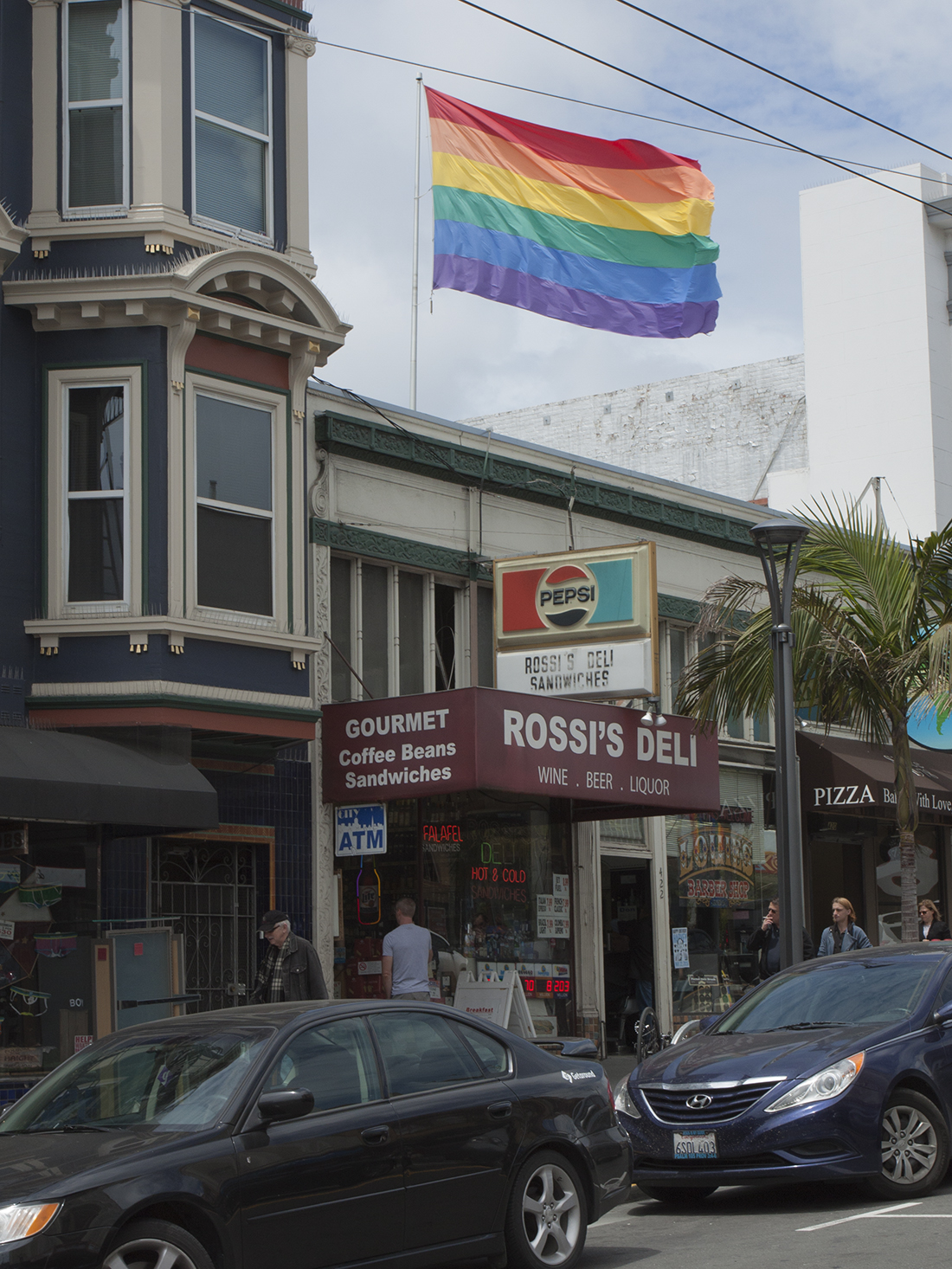 Dughman also lamented the worsening homeless situation on Castro Street. "Honestly, it affects our business. When people want to approach our shop and they see someone asking for money outside, they keep walking. They don't want to buy a sandwich and carry it out in front of those guys. If you feel bad for them, buy them something to eat. Don't give them money. Go to the pizza place, buy them a slice. Buy them a sandwich," said Dughman. "The minute you give them money they're going to buy alcohol, or drugs, and it makes the street worse. It's not good."
Rossi's Deli is also another victim of the recent spate of burglaries and break-ins that have become a regular occurrence in the neighborhood. Just a day before we spoke to Dughman, his entire order of bread for the day had been stolen from its drop-off location next door.
"For the past 20 years I have had my bread delivered next door in the morning," said Dughman. "They put it in the shop next door between two and four in the morning, behind a locked gate. Yesterday, it looks like someone was waiting for the delivery man to leave. They took all of our bread. Sometimes we've seen one or two [pieces] missing, but this is the first time they took all of it ... It was the first time in 40 years that this has happened."
Regardless of the changing landscape of the Castro, Rossi's will continue to be a steady fixture for years to come. "Business has always been the same, sometimes up and sometimes down, depends on the weather, the neighborhood," Dughman commented.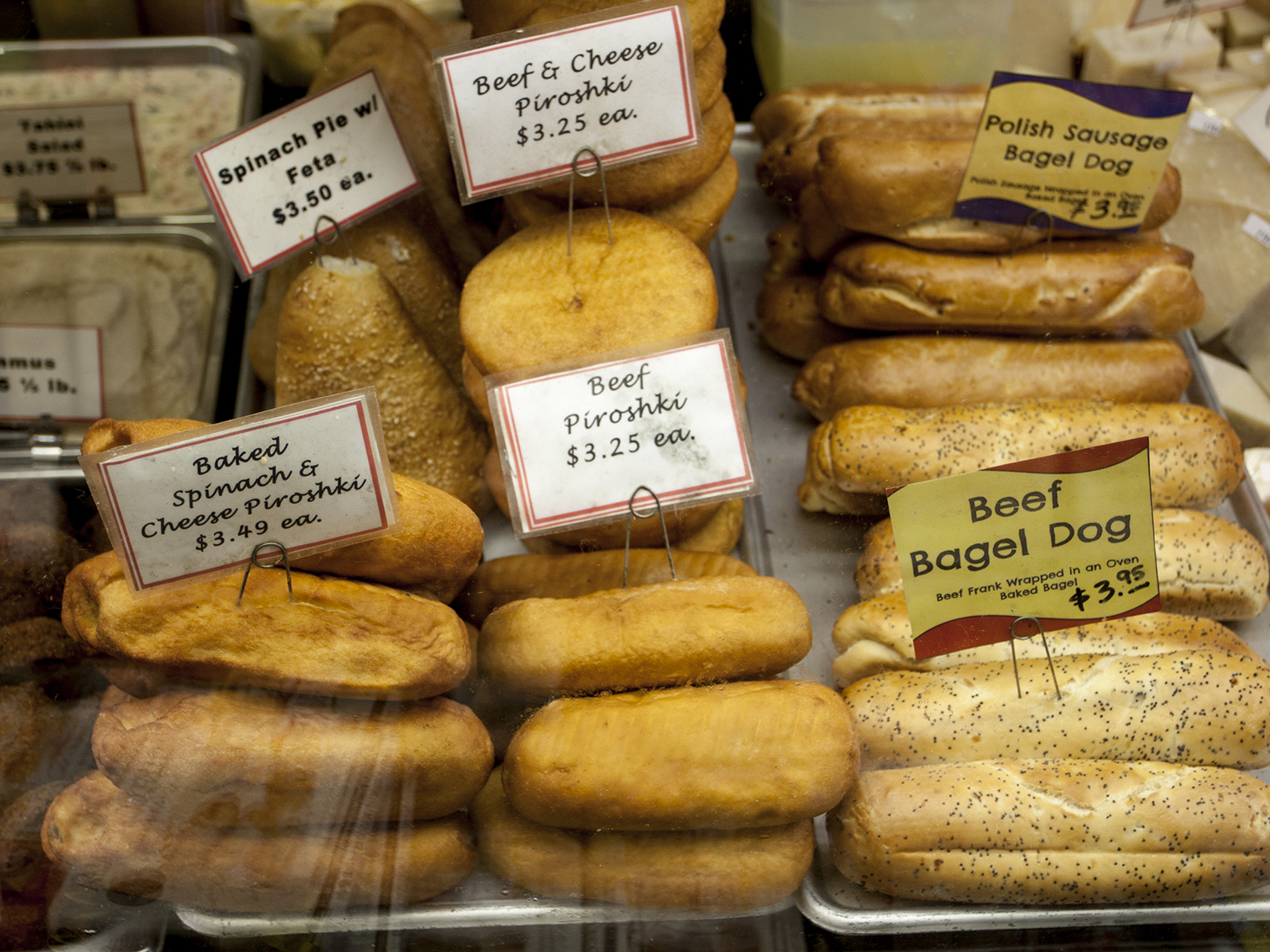 The deli's status as a one-stop neighborhood shop is a key to its success. "Here we are known as a place where you can find anything. Anything you want, go to Rossi's. Stamp: you can find stamps here. You need an Advil, we sell single Advils. You want an energy drink, we have those. You want a good bottle of wine, we have it. We sell single beers. Some people buy lunch, a sandwich, and they want a beer with that, you know? It's perfect."
Hoodline is celebrating Small Business Week this week with a series of stories featuring some of the Castro's well-known, long-standing small businesses. Keep your eyes open for our next Small Business Week story.