"A rising tide lifts all boats." This expression is widely attributed to John F. Kennedy, who used it in a speech about the economy in 1963, but it appears to have become something of a mantra for the art studios and galleries in the Outer Sunset. Annie Galvin of 3 Fish Studios says it's a favorite saying of her husband and partner, Eric Rewitzer—but John Lindsey of The Great Highway Gallery jokes that Eric got it from him.
With its residential neighborhoods and proximity to Ocean Beach, the Outer Sunset has long appealed to a certain kind of resident—a quieter, laid-back surfer or beachgoer. Now, artists and gallerists have been discovering the neighborhood's appeal, forging a dynamic community that creates, displays, and sells art, all within the bounds of the neighborhood.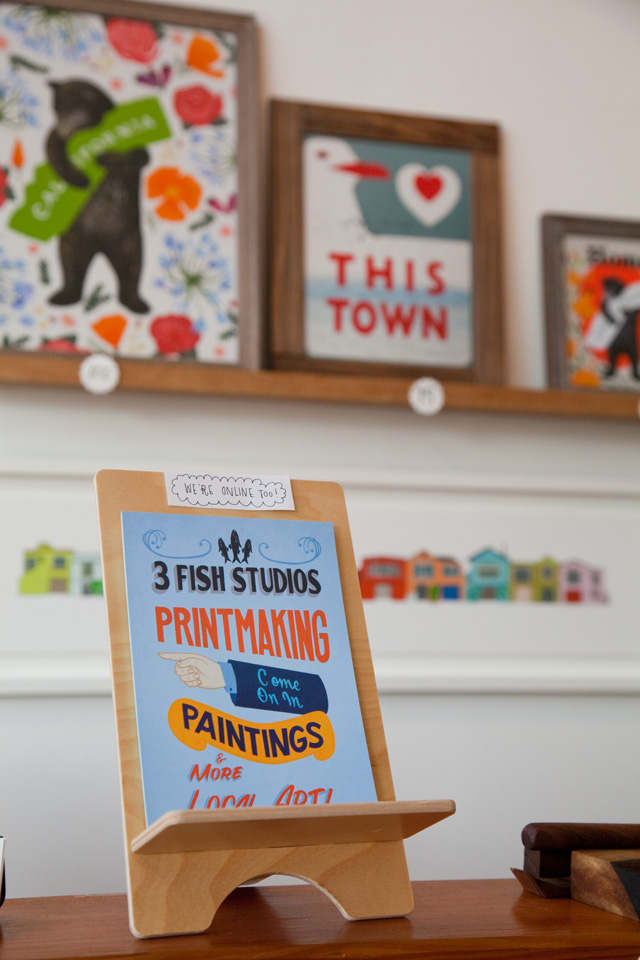 3 Fish Studios is a workspace, shop, and classroom. 
For many of them, opening a business in the Sunset was a natural extension of living there. "I've lived out here for 15 years," says Anne Herbst, who opened the Far Out Gallery with her partner Peter Munks in November 2015. She chose a location close to home "so the gallery [became] a part of my life, rather than splitting [time] between it and home."

Alexis Petty of Carville Annex and Danny Berliner of The Honey Hive Gallery have similar stories of moving to the Sunset and finding a place to create in their neighborhood. And The Great Highway Gallery's Lindsey, a surfer, has been a part of the community for 30 years.  
Those in nearby neighborhoods are getting in on the act, too. While 3 Fish's Galvin and Rewitzer actually live in the Outer Richmond, they moved their gallery from the Dogpatch to the Outer Sunset to be closer to home, and now often ride their bikes to work. And Kelly Inouye, who opened Irving Street Projects last year, chose the Sunset because her daughter was attending a nearby school, and she wanted to be close during the day.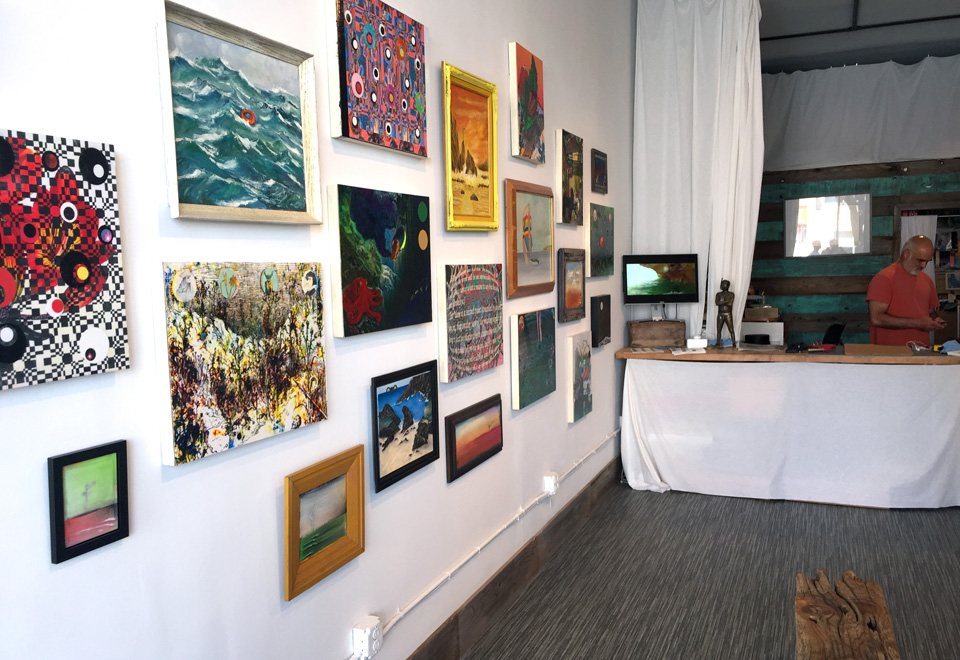 The Great Highway Gallery.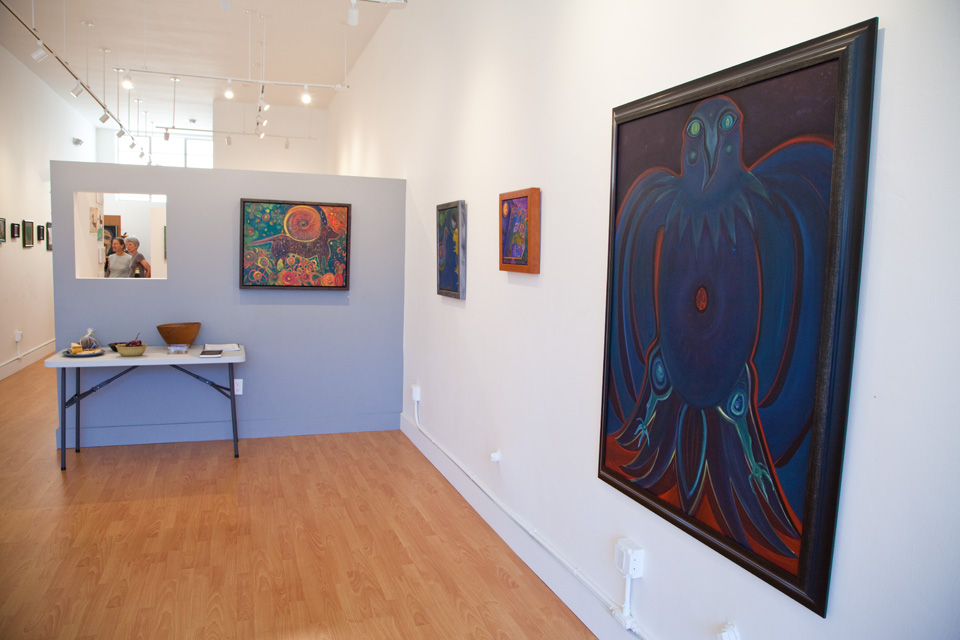 Far Out Gallery.
Many of the artists say they're particularly inspired by being so close to Ocean Beach and the Pacific Ocean, crediting Mollusk Surf Shop, which opened in 2005, as opening their eyes to the Outer Sunset as a place for artists to exhibit. Mollusk owner John McCambridge recently told us that he began exhibiting art because "had a lot of friends who were in the arts and also surfed, so it had to be a space for everybody to come together."
The confluence of art and the environment is an integral part of many of the galleries' exhibitions. The focus at The Great Highway Gallery is "where water meets land," and Lindsey says art is "a different outlet for what I love about the ocean … the beach and the coastline." Far Out's Herbst even incorporates found objects from the beach into her work. "It's played a huge influence," she says.
Of course, no discussion of the Outer Sunset would be complete without mentioning its affordability in a city that's become increasingly expensive for artists. Though by no means cheap, "it's still slightly more affordable out on the western edge of the city than it is in other parts of the city," says Galvin, echoing statements made by several of the other artists.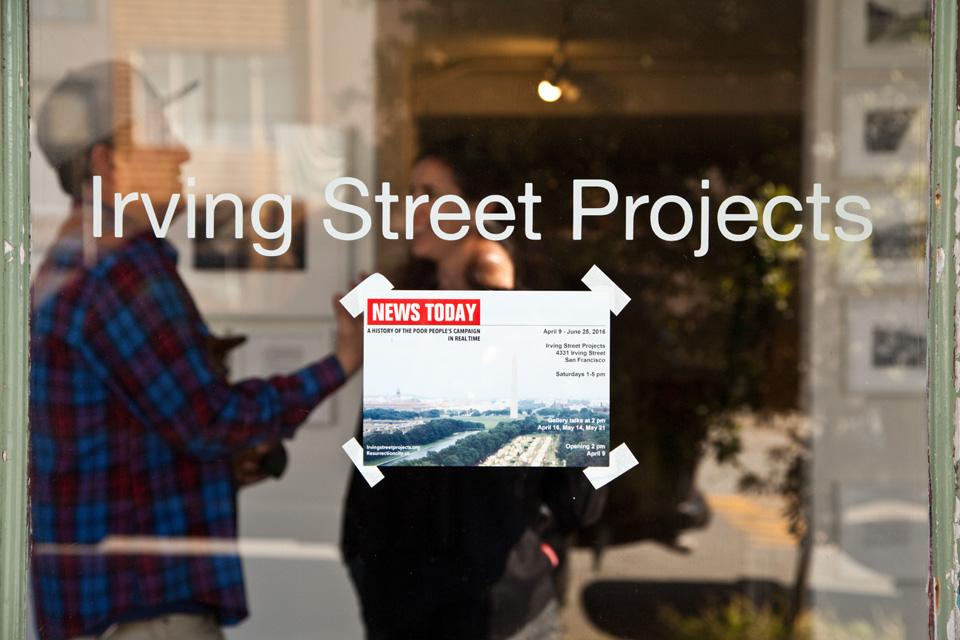 Although lower rents and shorter commutes may have been part of the initial attraction, each artist said that the local community is what's really engaged them. Herbst says she's received "beautiful support" from the other artists: "The whole art community is so real here."
Inouye agrees. "We never thought about doing this anywhere else in SF. There is an energy in the Outer Sunset that feels very free and inspiring."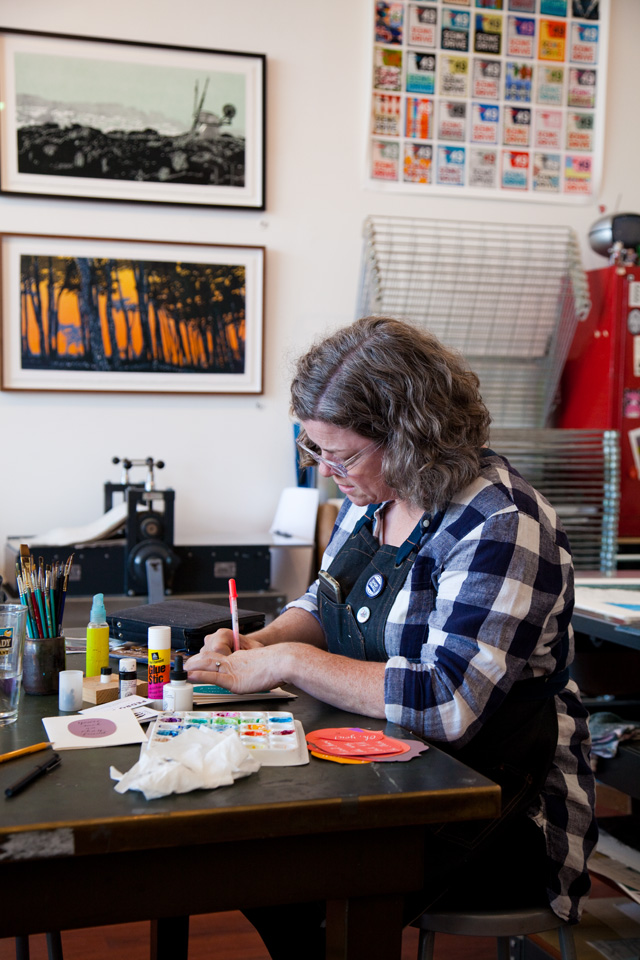 Artist at work at 3 Fish Studios.
As new galleries crop up, they've all begun to collaborate, rather than compete, says Berliner. "The art world sometimes … can be way more competitive than it needs to be, but I don't feel that at all with these other galleries out here in the Sunset and the artists that showcase here."
Both Lindsey and Inouye could have kept their spaces entirely as personal studios and galleries, but chose to develop extra space in the front to exhibit and sell other artists' work. "Keeping the space all for myself didn't seem like the right thing to do," Inouye explains. "I thought it would be better (and more fun) for the creative community and the neighborhood if I set up a storefront as an alternative space … this kind of hybrid working-artist studio [and] exhibition space."  
Lindsey is hoping to develop even more programs at the gallery that will encourage community interaction. "I'm not just out here to show artwork and artists," he says. "I'm trying to add a voice to the community." 
One of those programs could be a regular Art Walk—a common feature in many San Francisco neighborhoods. All the galleries we spoke to expressed interest in hosting one, though nothing has been scheduled yet.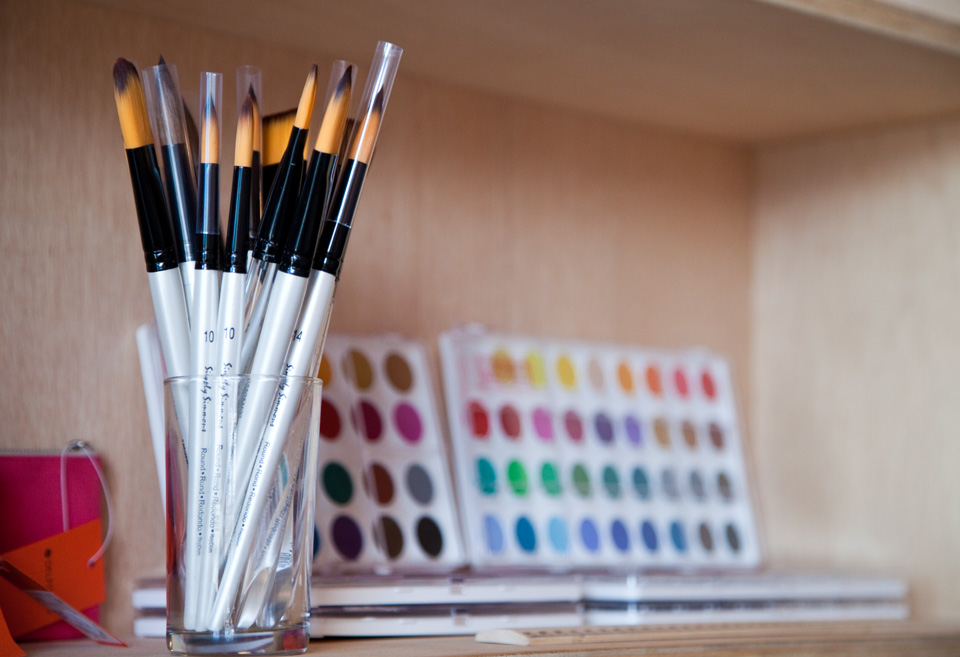 Carville Annex.
In the end, practical factors like affordability or proximity may have brought galleries to the Outer Sunset in the first place, but it's the neighborhood itself that's keeping them there. Kennedy may have been referring to the tide of economics lifting all boats, but it looks like the rising tide of the Outer Sunset is all about community.
And there's still room to grow. "If more and more people come to support the artists out here, there will be more," says Galvin. "And the more artists, the better."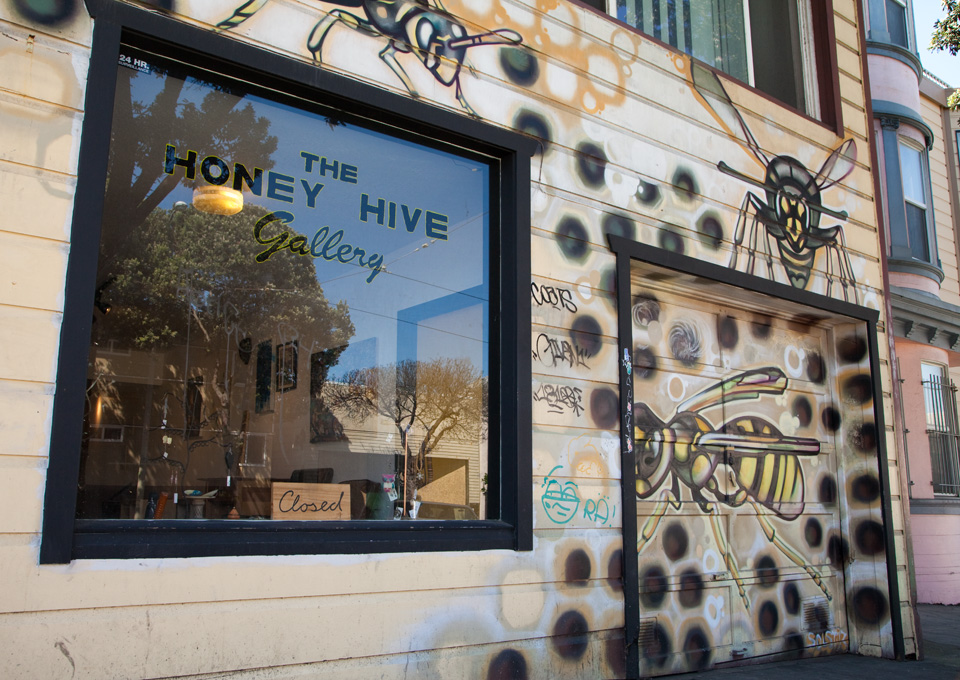 Here are all the galleries and studios in the Outer Sunset: