As the summer solstice approaches, outdoor concerts are taking the stage. This Sunday, the Stern Grove Festival will kick off its 79th season of admission-free concerts with a performance by Grammy-nominated artist Janelle Monáe.
The 10-week lineup is stacked with a variety of artists, including Hieroglyphics, Julieta Venegas, the San Francisco Symphony, The New Pornographers and the San Francisco Ballet.
The annual summer-long festival takes place in the Sigmund Stern Recreation Grove, a multi-acre green recreational area at 19th Avenue and Sloat Boulevard. Its expansive lawn and woodland setting provide a place to unplug while listening to a variety of music. (Here's the story of how it came to be.) 
"What you're getting is amazing performances in this beautiful, natural space that's unlike anywhere else," said the festival's interim executive director, Monica Ware. "Instead of concert hall seats, we have lawn and green areas for people, and it's just a different way to experience performances."
Ware, a Bay Area native who's worked for the festival for 16 years, shared some insider tips to maximize your experience at this year's concerts.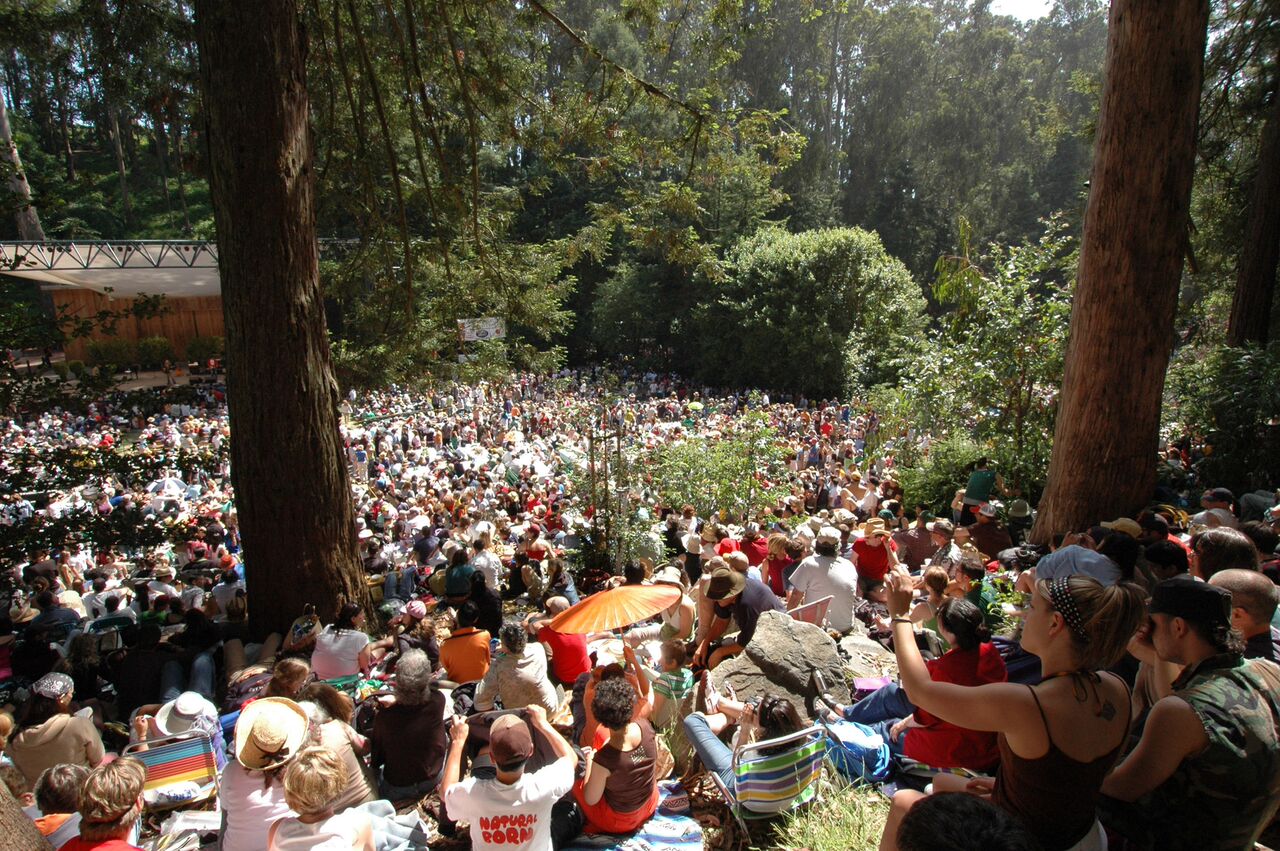 Essentials
You'll be able to sprawl out on the lawn to catch the concerts, so a picnic blanket is absolutely essential for comfort—just make sure it is 8x10 feet or smaller, to allow room for others.
Although San Francisco is often consumed by Karl the Fog, you'll want to bring sunscreen along with you. Even if the sun is hidden by the clouds, hours spent outdoors can result in sunburns.
The weather can be pretty unpredictable, starting with cool fog and ending up with blasting sun, so wearing several layers is a must.
Getting There
The best way to get to the festival is via Muni, according to Ware. The M and K Metro lines stop one block away from the venue, and there are also a couple of bus lines (23, 28) that stop right on Sloat.

Another efficient—and eco-friendly—method of arrival is biking. To accommodate cyclists, the festival is providing a bike valet at the main entrance, which is open throughout the show and closes an hour after the concert ends.
Ware emphasizes that driving should be a last resort. However, if you are planning to drive, get there early and make sure to read the street signs—and don't park in people's driveways.
"They do ticket and tow if people are blocking driveways or parked illegally, so we definitely encourage people to be careful about how you park if you're going to drive," Ware said.
Reserved Seating & ADA Accommodations
Aside from arriving early, there are a few more options to secure a seat at the shows this summer.
This Sunday's Big Picnic, which is a ticketed event that takes place in a meadow adjacent to the concert meadow, is the largest fundraiser of the year for the festival. It's held before the concert on opening day, and it's the only way to ensure you get a reserved seat to see Janelle Monáe at the picnic tables near the stage.

For the rest of the concerts this summer, you can claim a seat at the picnic tables by becoming a member, or "friend," of the festival. Member options range from $150 (for two reserved spots and complimentary beverages) to $1,000 for 10 spots with a plethora of perks, including the opportunity to arrange backstage tours and reserved parking. Memberships are tax-deductible.
If you need ADA seating or parking, disabled parking spots will be set aside at 19th Avenue and Sloat Boulevard. From there, you'll be able to catch a shuttle down to special seating set aside for seniors and disabled patrons in the concert area. These spots are first come, first served.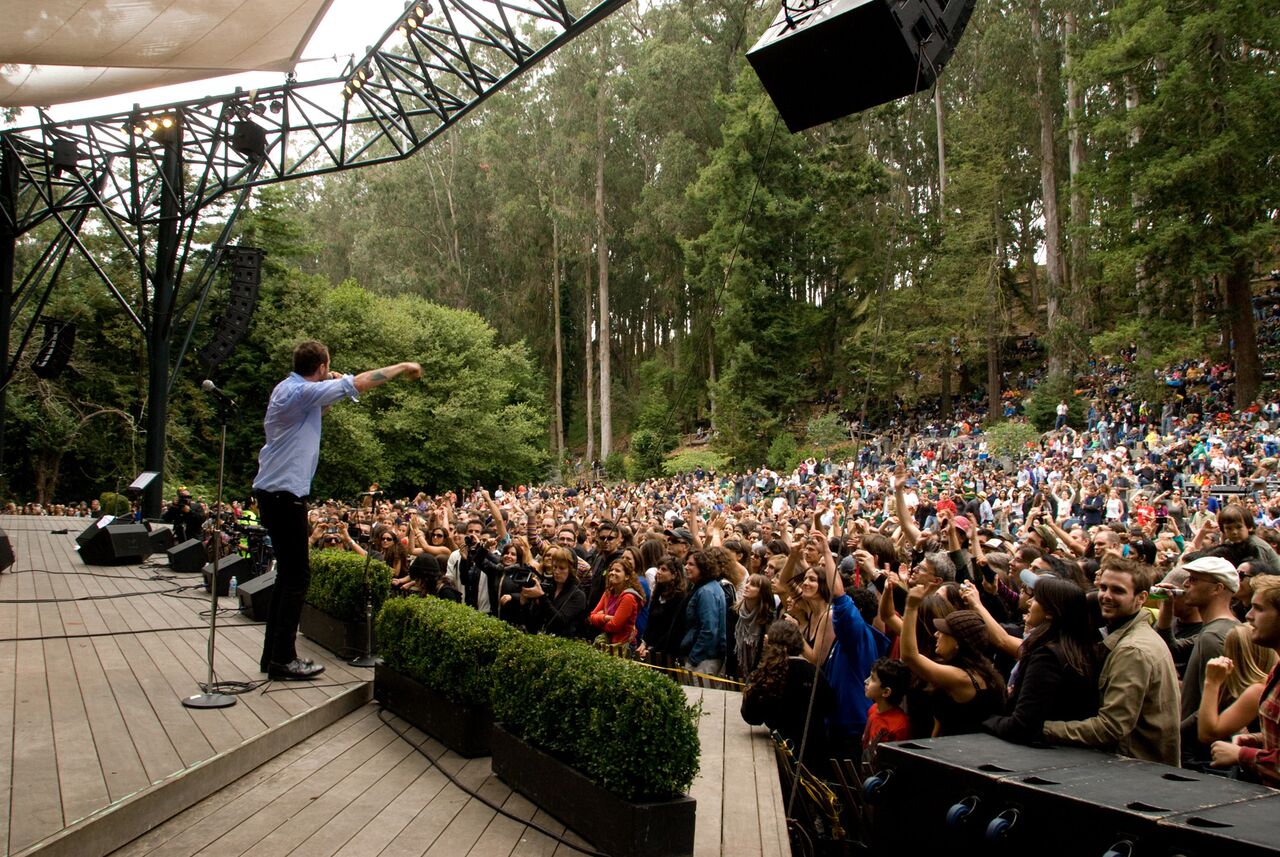 Food and Beverages
Outside food is welcome at Stern Grove, and since alcohol isn't sold there, patrons that are 21+ are also welcome to BYOB. 
This year, the grove has introduced refillable water stations, which will be located on both sides of the concert meadow. Patrons are encouraged to bring a refillable water bottle.
If you forget to pack your own lunch and your stomach is growling, you'll be able to get some grub from Tante's Catering in the Esplanade. If you've ever attended Hardly Strictly Bluegrass, the Treasure Island Music Festival, or other major concert events, you've probably had Tante's food, according to Ware. If not, their menu is available online.
The festival is also experimenting with hosting food trucks at three shows this summer: George Clinton & Parliament Funkadelic (June 26th), Hieroglyphics (July 3rd), and the New Pornographers (August 21st). You can find them at the West Meadow, next to the concert meadow.
Unplug and Relax
Ware's final advice is to take the opportunity to unplug. Charging stations aren't provided at the festival, so conserve your phone battery by staying off of it. Take advantage of the woodsy environment, and allow yourself to appreciate the nature and people around you.
"The one thing I think that's really nice about going to the Grove is it kind of forces you into a relaxing state of mind, [because] you kind of have to sit there and just relax, which we don't get to do that often anymore," said Ware. "Everyone's so busy and plugged in, it's kind of nice to just sit there and enjoy the space, and spend time with family and friends."