The Center for Urban Education about Sustainable Agriculture (CUESA) is best known as the group that organizes the Ferry Plaza Farmers Market three times a week. But that's just one part of its multilayered mission.
As its name states, education is a key component, and their fundraisers help fuel that outreach. Tickets are still available for one of the biggest of the year, CUESA's sixth annual Summer Celebration from 6–9pm Sunday, June 12th, a lavish feast featuring food and drinks from 40 top-name restaurants and 20 bars and wineries, along with five farms. The cost is $140; $100 of that is tax-deductible.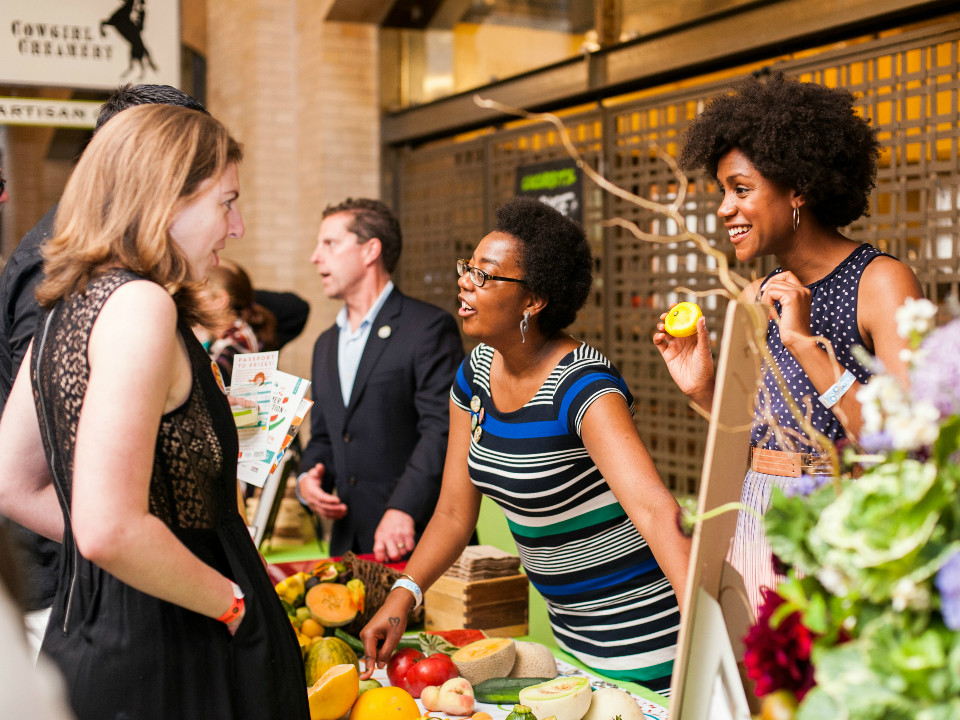 The event takes over the entire Ferry Building Marketplace, and people can sip and taste their way through five summer plant families: berries, stone fruit, leaves and flowers, cucurbits (cucumbers and melons), and alliums (onion and garlic). "They come to the event and have a fabulous time, but we actually teach them something without them knowing it," said Marcy Coburn, executive director of CUESA. "They get to learn about plant families and what plants are related."
That's just the beginning. About 95 percent of the funding for CUESA's educational programs for children and teens is raised from the Summer Celebration, the Sunday Supper each fall and three seasonal cocktail parties. About $80,000 is raised from this event, and the Sunday Supper nets roughly $200,000. The two main programs funded are the Foodwise Kids cooking classes and Schoolyard to Market, which teaches youths to raise and sell food.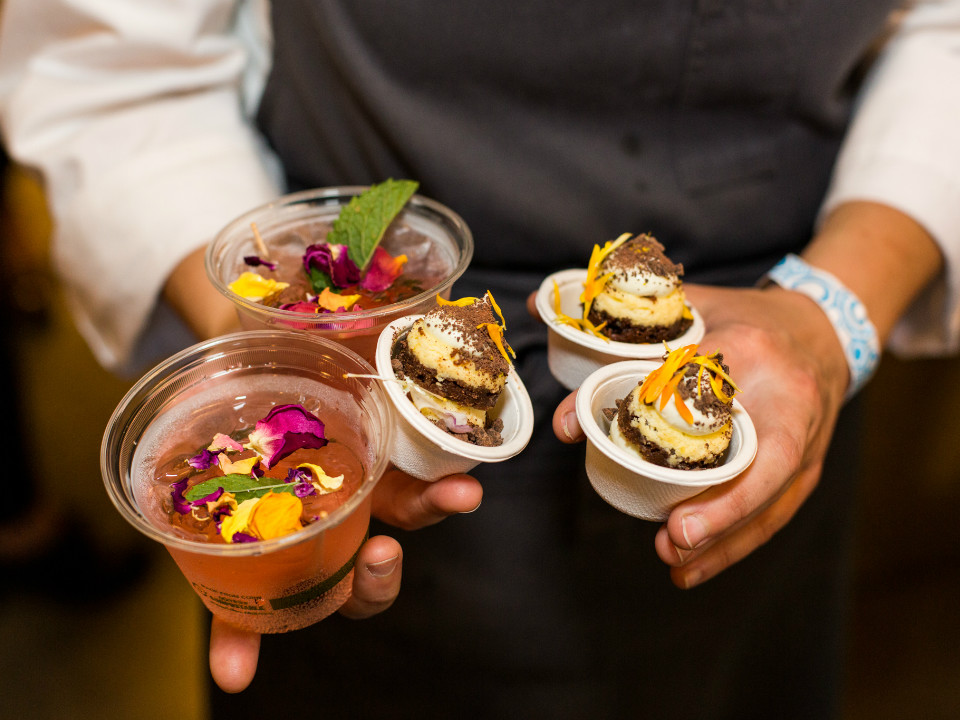 Foodwise Kids targets public school students who get to try fresh produce, choose ingredients and get cooking, encouraging them to get started early on appreciating good food. "They're given cutting boards and kid-friendly knives, and learn about flavors and what they're cooking, and get to have a healthy snack," Coburn said. "These are kids in public schools who are not eating healthy every day or eating fresh vegetables every day. We're really reaching kids who are experiencing something new."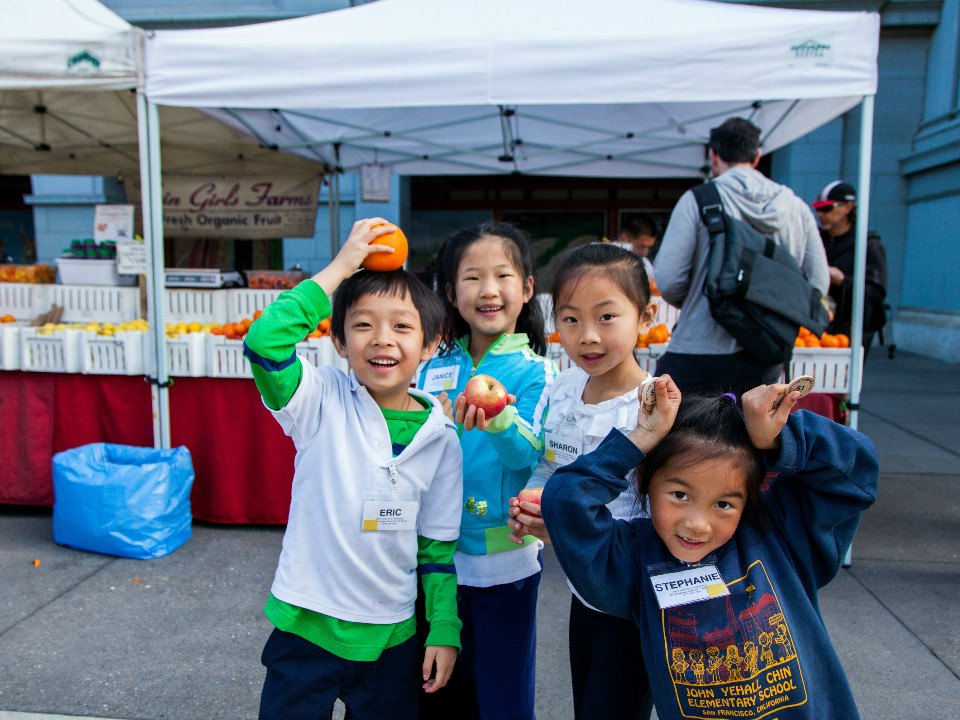 She said when kids try things like a delicate, sweet Blenheim apricot, they often "freak out" and ask for another and another. "They're so tropical and sweet and delicious ... and kids love that," Coburn said. "We hear all the time that kids thought fruits and vegetables were gross. There's a lot of peer pressure to think vegetables are gross. We have a saying which is, 'Don't yuck my yum.'"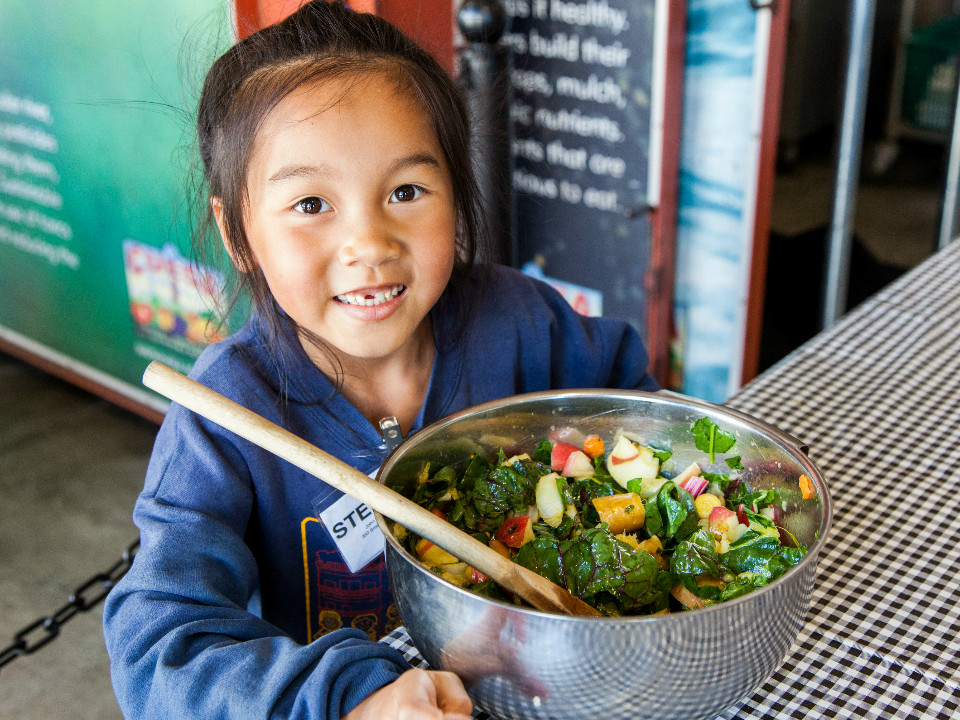 Classes come to the market every Tuesday and Thursday during the school year, and in the school year that just ended, 2,284 students went through the Foodwise Kids program, Coburn said. At the end of the program each time, she told us, they yell, "Thank you, farmers!" at the top of their lungs. " I hear it in my office upstairs and it gives me chills every time," she said.
For the teenagers, there's Schoolyard to Market: It serves fewer students at a handful of high schools, but is more in-depth. "We employ a garden coordinator to teach a gardening class to the kids," Coburn said. "It's once a week to three times a week, depending on the relationship with the school." Teens learn not only gardening and cooking, but history, ecology and other subjects along the way. At least two or three times a semester, she added, "They harvest what they have grown and bring it to the farmers market and CUESA pays them to run a farmers market stall."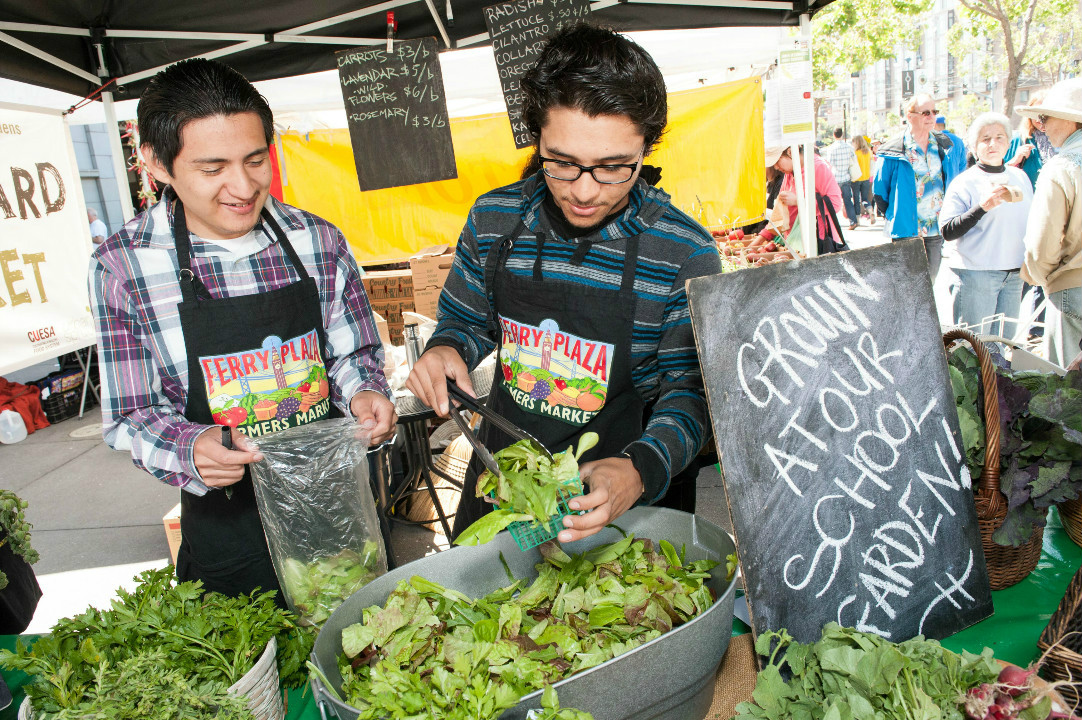 Coburn proudly added, "A really great thing I just learned is that two of the graduating seniors are going to work for AmeriCorps over the summer because they're excited about gardening. It's directly resulting from what they learned." She added, "It's providing a professional development opportunity for those kids."