After months of renovations, the former Tii Restaurant & Cafe, at the very visible corner of Washington and Kearny streets, softly reopened on June 18th as Hanlin Tea Room, serving Taiwanese tea drinks and specialty foods.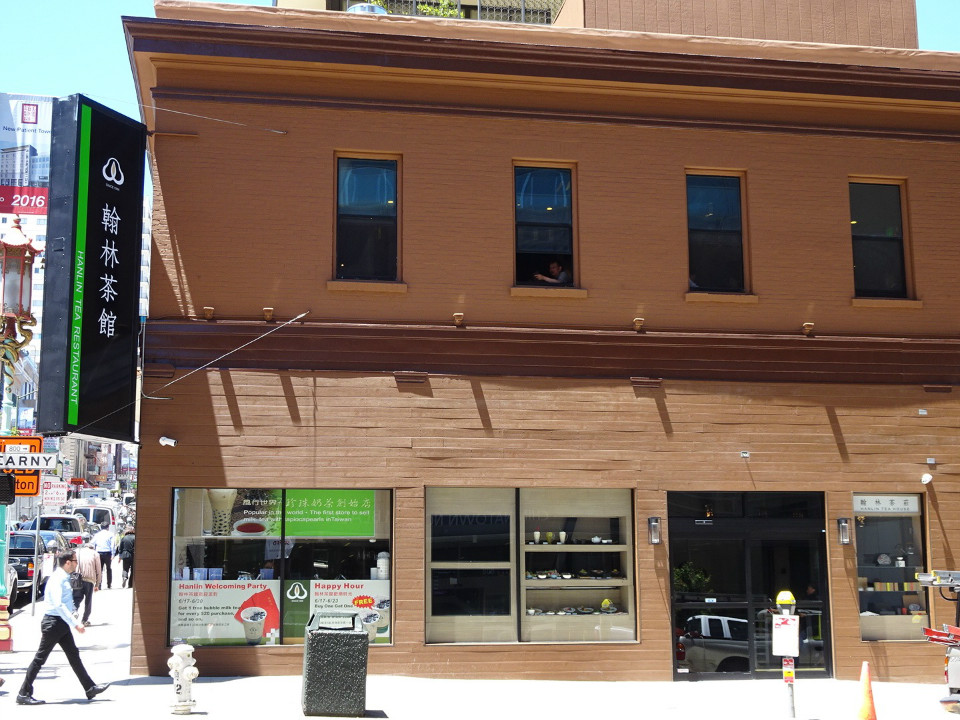 The interior has been remade with a modern, clean design, featuring warm wood tones, green apple-colored chairs and elegant light fixtures. It's spacious, with two dining areas on the main floor as well as seating on the second and third floors.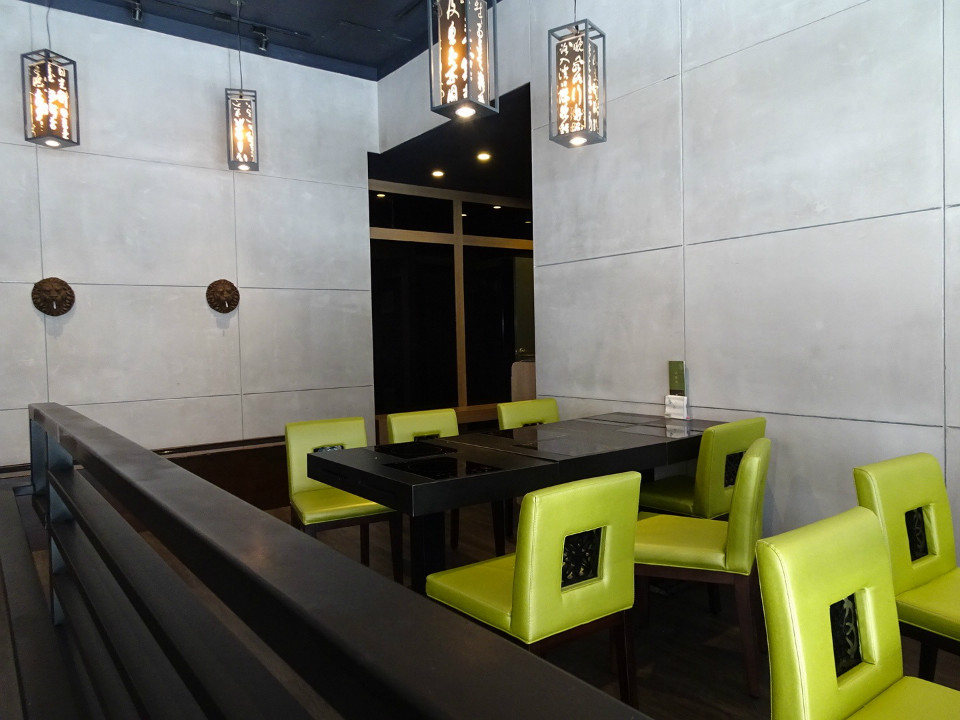 The drink menu features cold and hot teas, including black, green, oolong and pu-erh, along with bubble tea, tea lattes, honey tea and coffee. There's also a list of "Taiwan Scholar's Tea" that includes Sun Moon Lake black tea, Sweet Osmanthus green tea, Tawian High Mountain Jinxuan tea and more. Prices range from $4.25–$5 for large cups and pots of tea.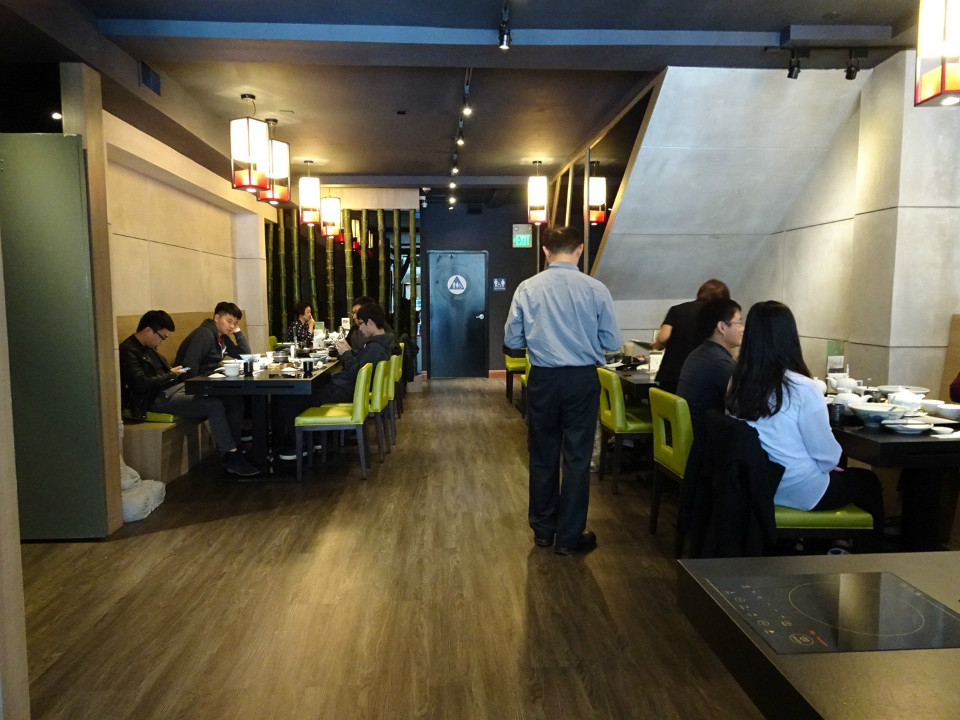 Food options include hot pot, Chinese noodles, sweets and various "Taiwanese specialty foods," such as asparagus with whitebait, pig tendon in four herbal soup, spicy diced chicken, eggplant with sesame oil, three treasures beef and more. Mains run $13–27, and there's a $10 "business lunch" menu with curry chicken with rice or noodles, as well as three beef dishes. 
A sign on the window advertises a "welcoming party" for June 17th–30th, telling customers, "Get 1 free bubble milk tea for every $20 purchase, and so on." Also through June 23rd, they're offering buy one, get one bubble milk tea during happy hour (from 2-5pm).
We asked for the hours and were told they open at 11am daily, but close at different times each day, usually around 10pm. They might also be closed on Tuesday for more training. (Probably a decent idea, as the few Yelp reviews, for the most part, have not been kind.)
The tea lounge is part of Hanlin International Tea Restaurant Group, established in 1986 in Taiwan. We've asked for several months to speak with someone to get more background on the place, but were told today that the owner is in Taiwan. We were also told a grand opening will be held on July 2nd, so we'll share more details on that if we get them.