This week, the house at 1315 Waller St., a 1900 Queen Anne Victorian known as one of the row of "Four Seasons" houses, went on the market for a hair under $3 million.
Though it doesn't have its own name, 1315 Waller (which represents "winter," with carved snowflakes on the second floor) belongs to the same era and pedigree of historic homes as the Spencer House, at Haight and Buena Vista East, and Alamo Square's Westerfeld House.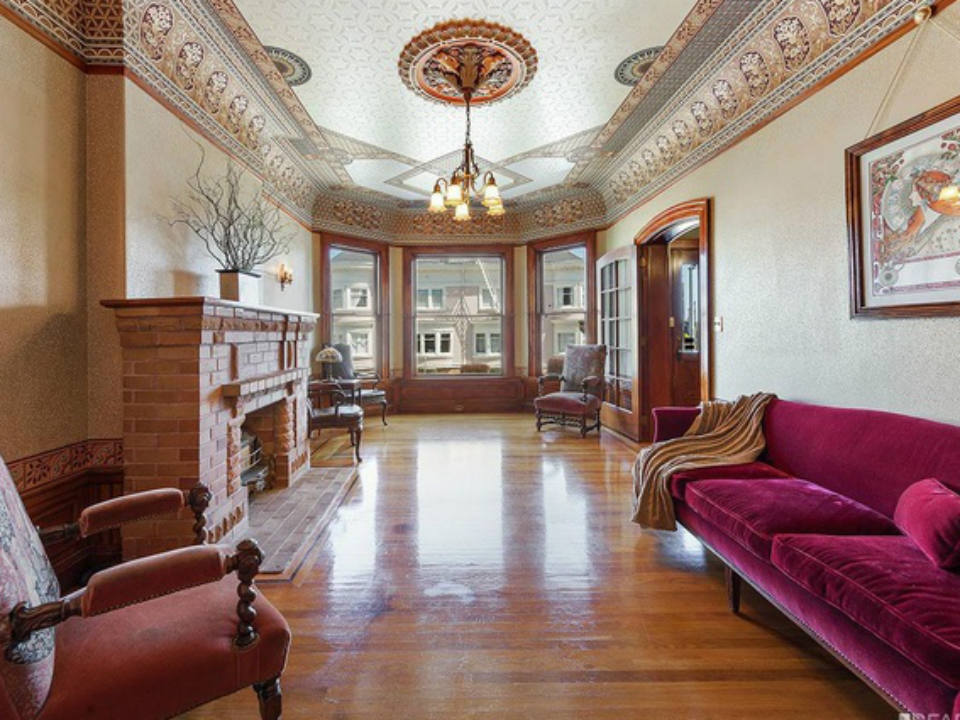 The house is a three-floor, wood-frame structure, which received its last significant overhaul in 1995. According to city records; the building is 2,855 square feet, with four bedrooms, three baths, and period-appropriate decor and finishes. And yes, the front stairs are made of marble.
According to city records, 1315 Waller has been in the same family since at least 1990, the earliest date of ownership documents. If you're wondering about the recent market value of this group of painted ladies, another of the Four Seasons was on the market seven years ago for a shade under $2 million, according to SocketSite.
It's unclear how much 1315 Waller will actually go for—the average sales price for homes in San Francisco is around 15.6 percent over asking price, according to a recent study in the Chronicle. In this case, that would shake out to roughly $3.45 million.
If you're in the market and have a few million to spare, the house will be available for open houses through June 3rd, and again on Sunday, June 5th.