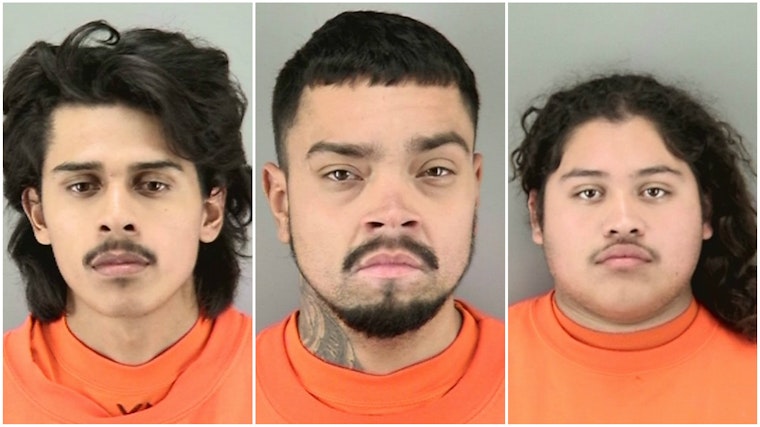 Published on June 21, 2016
Police have arrested three suspects who are alleged to have committed a string of four armed robberies in two hours across NoPa, Presidio Heights, and the Sunset last Wednesday, June 15th. 
The three men, 18-year-old Stockton resident Alfredo Meza, 20-year-old Oakland resident Jose Garcia, and 22-year-old David Gonzalez of Livermore, were allegedly armed with handguns. They have been charged with felony robbery, felony attempted robbery, and felony conspiracy.
The incidents occurred at Clay and Walnut streets, Masonic and Grove streets, 10th Avenue and Judah Street, and 17th Avenue and Judah Street.