We've received a number of tips today regarding a possible stabbing that took place near 16th and Market streets early this morning. 
Jamison W. wrote in shortly after 9am this morning: "A large number of SFPD officers have closed off both the 16th Street where the homeless camp is located, and Market Street sides of the building housing Books Inc.," he wrote. "Officers couldn't tell me more than there was 'an attack,' but I overhead them talking about spreading out to canvas the area."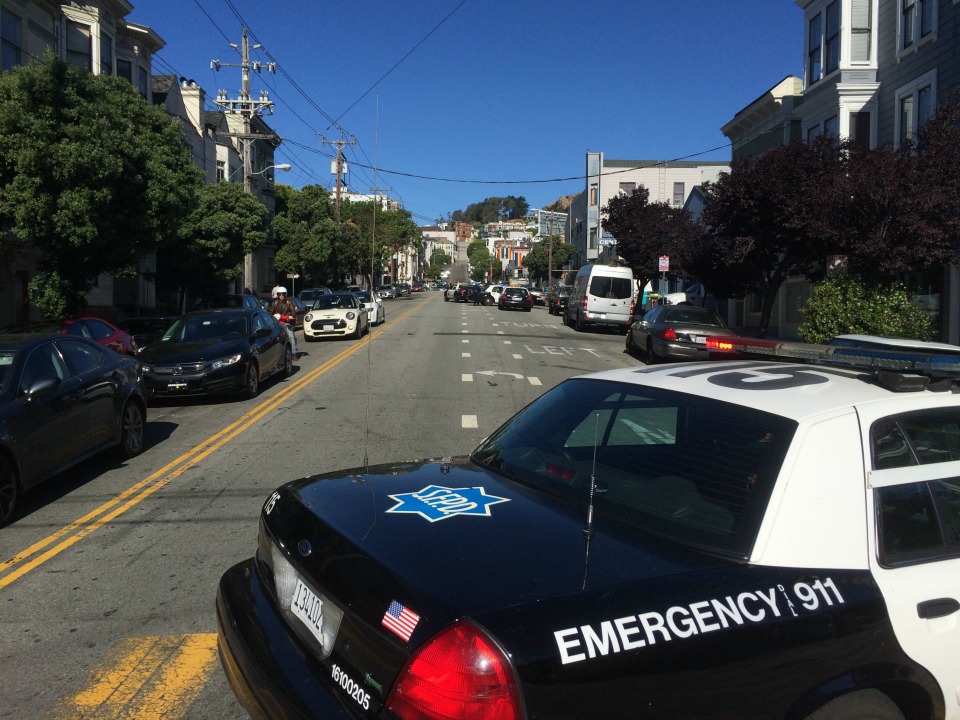 Reader Carrington K. also tipped us off, stating that "police shut down the northbound lane on 16th Street this morning. Officers were observed interviewing someone at 3516 16th Street, the tan two-story building next to Volvo Centrum."
And just a few minutes ago, another reader reached out. "You may have gotten wind of this already, but apparently there was a stabbing at 16th and Sanchez this morning. I have no details aside from notification of the issue through my neighborhood Google group, but figured you folks might be able to get the story."
We've reached to SFPD for details, and will update once we have more information. 
Update, 1:10pm: SFPD confirmed that a stabbing did take place in the area this morning. Shortly after 8:00am police officers received a call regarding an assault. Upon arriving at the 3500 block of 16th Street they found a 25-30-year-old man bleeding from a stab wound to the forearm and the head. 
The victim was transported to San Francisco General Hospital, and an update on his condition is not currently available. Officers reported that he was uncooperative with the investigation and refused to provide information to aid the case. The suspect remains at large. 
See or hear anything about this crime? Send us a tip.