This article, written by Lise Stampfli, was originally published in Central City Extra's June 2016 issue (pdf). You can find the newspaper distributed around area cafes, nonprofits, City Hall offices, SROs and other residences—and in the periodicals section on the fifth floor of the Main Library.

Nan Castle fell under the spell of the fading charms of ghost advertising nearly 30 years ago. She's since carved out a niche, tracking down the ghosts and photographing them before they're exorcised by deterioration, removal, painting over or demolition.
On May 6th, the Tenderloin Museum honored Castle with an opening reception for a five-day exhibit of a dozen of her images. Of the 100 ghosts in her collection, 25 are—or were—in the Tenderloin. One, for Zubelda Cigarettes, a popular brand around 1910, was on a Larkin and Geary street building, but has vanished.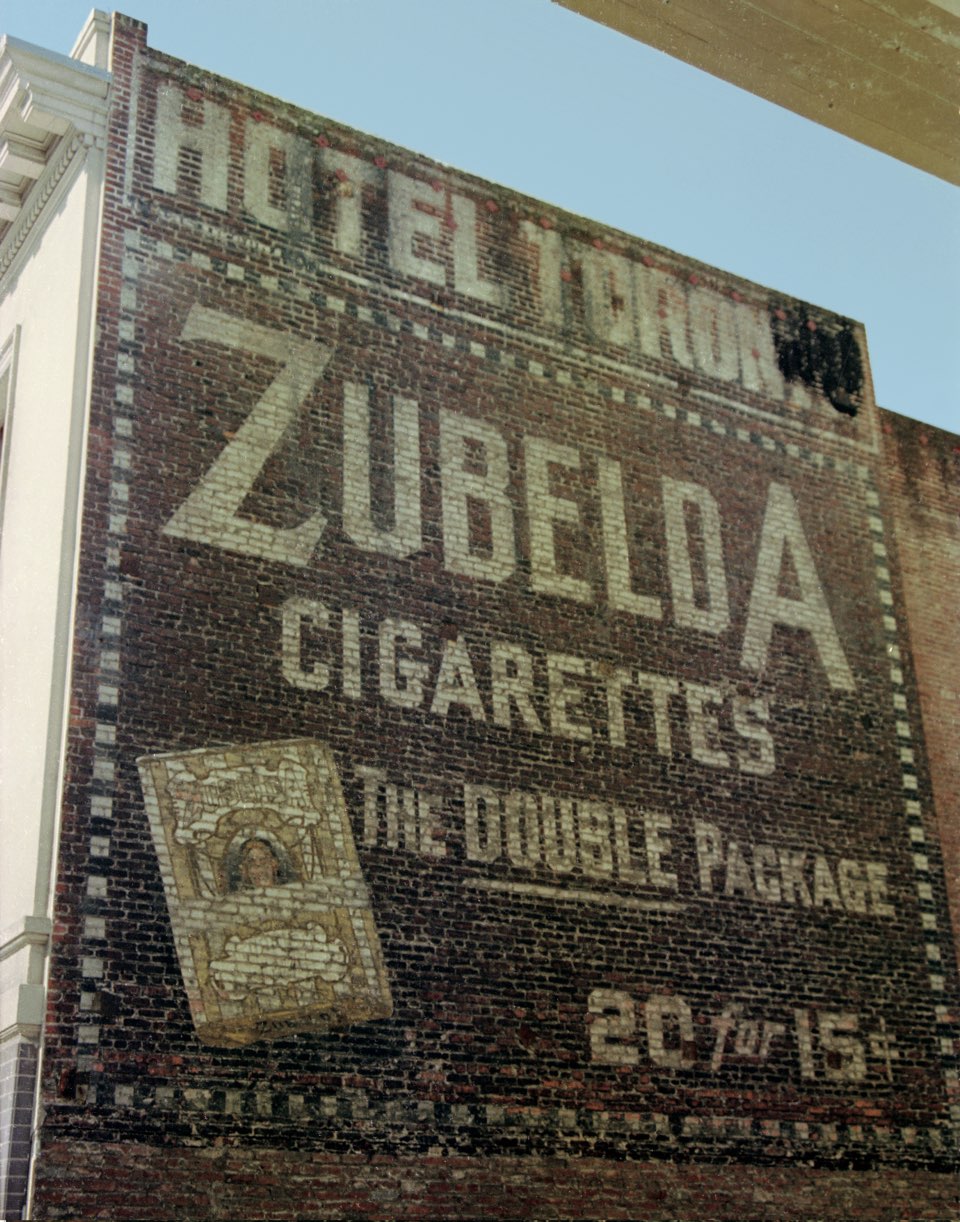 Castle calls herself an urban archaeologist, saving the ghosts as photo records of how people lived, what they spent money on, what advertising messages appealed to them. Because the ghosts defined a neighborhood's character, film or theater designers and art directors can use the photos for period detail.
Castle learned quickly that every ghost has a story. Her process includes prowling the streets and following up on tips from friends or real estate professionals—she heard about a wall advertisement for White Owl cigars from a friend whose back garden had a view of the vine-covered ghost. Once she photographs the ghosts, she researches the products and services, using her skills as a former real estate attorney to look up ancient business records and licenses and track down out-of-business companies' headquarters.
One, an ad for Omar Cigarettes on Mason Street, cashed in on the Orientalism craze after Chicago's 1893 World's Fair, citing the "joy of life." American companies co-opted legends and created new ones, loosely based on Middle Eastern themes. In old magazines, Castle found ads for Omar Cigarettes that quoted 11th century poet and mathematician Omar Khayyam.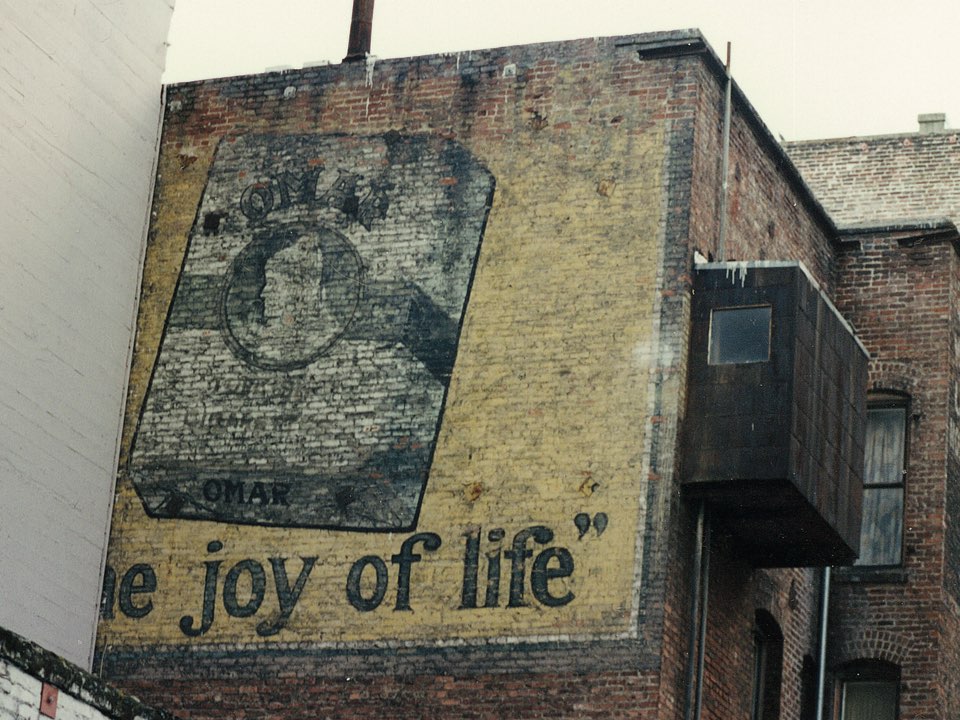 While some ghosts promote small luxuries like tobacco products, soft drinks and chewing gum or services like blacksmithing or career schools, others, like the YMCA at 220 Golden Gate Ave. and the Shawmut Hotel at O'Farrell and Jones, call attention to place. Castle follows all promising leads, camera in hand, to capture and save the images before they disappear forever.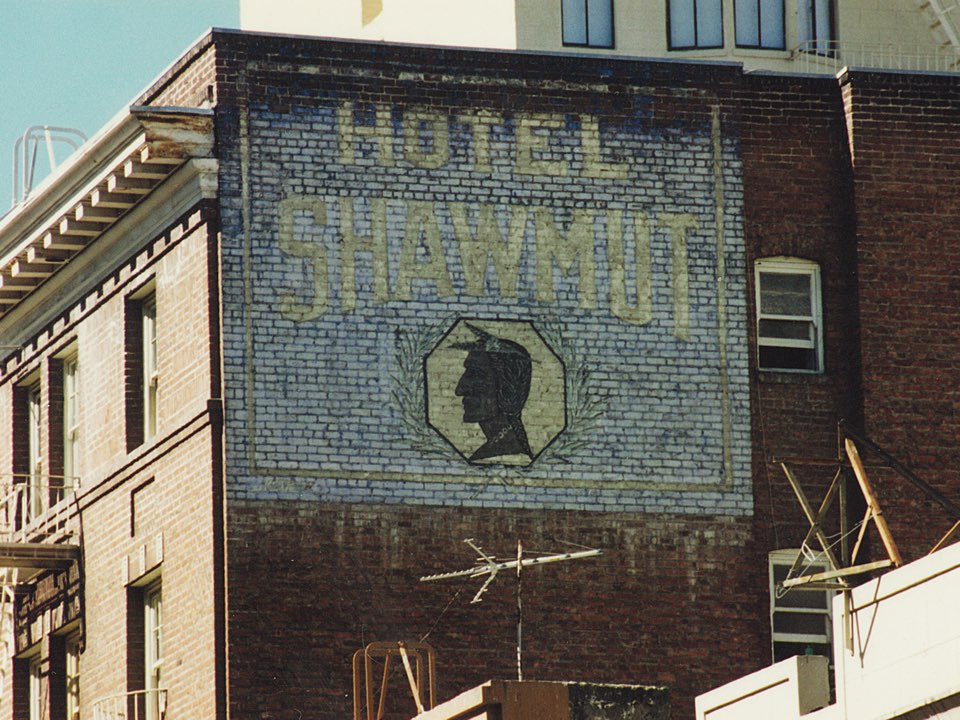 Castle likes to shoot after a rain. The ghosts, usually found on brick, stucco or wooden buildings, are most visible when they're wet and lighted by even cloud cover. The colors pop more, helping the ghosts—the lowest form of long-lasting outdoor advertising, involving no framework, hardware, neon tubing or attachments—to compete once more for attention.
"They were painted directly on specially primed walls by 'wall rats,' who used a combination of grid line transfer from scaled artwork and freehand painting," she says.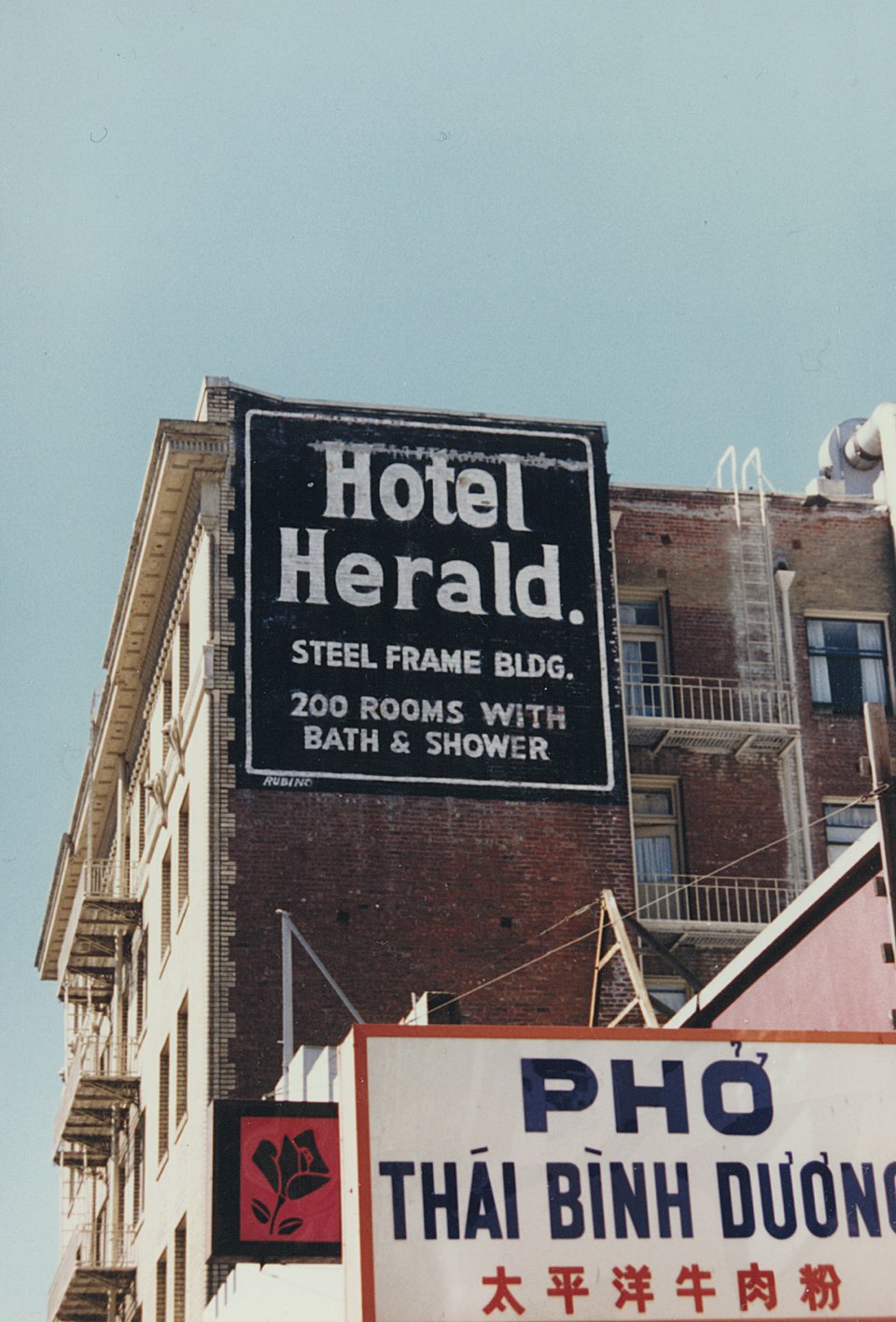 Many of the ghosts featured in Castle's exhibit can still be seen on the Tenderloin's walls, a few of which are represented here.