Inner Sunset residents know that the house on the northwest corner of 6th and Irving is not like the other homes nearby. A community bulletin board, fairy lights, a tree swing and a vertical mural on a utility pole are just a few of the unexpected items that appear outside this distinctive home.
Now, Barbara, the home's owner, is bringing back another tradition: her Sometimes-Annual Book Blast. On September 17 and 18th, neighborhood bibliophiles can visit her home to bulk up—or slim down—their libraries.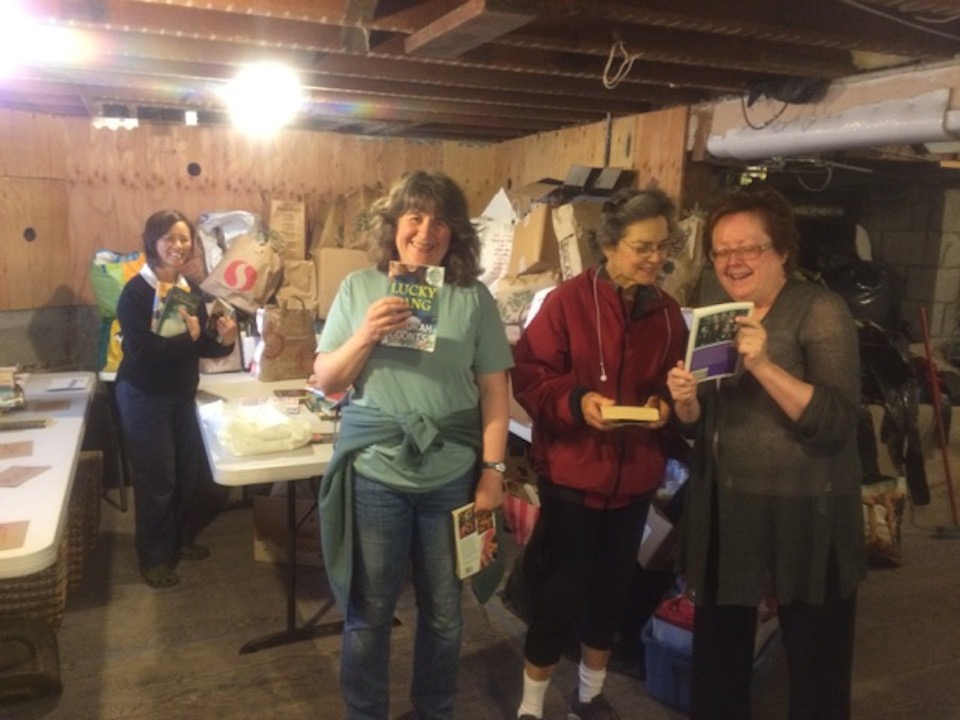 The Book Blast began several years ago, when Barbara (who asked us to refer to her by her first name only) decided to find a way to make books a part of the community corner she was cultivating.
"It was just an idea," she said. "I'd heard people complain that they had too many books, and I wanted to help people who were looking for books. It was that simple: Why not figure out a way to make this a win-win?"
The first year, Barbara and three volunteers collected more than 5,000 books. Unfortunately, many were encyclopedias, outdated computer manuals and magazines. "It was awful," she said. "People think they're going to be helpful, but they're not."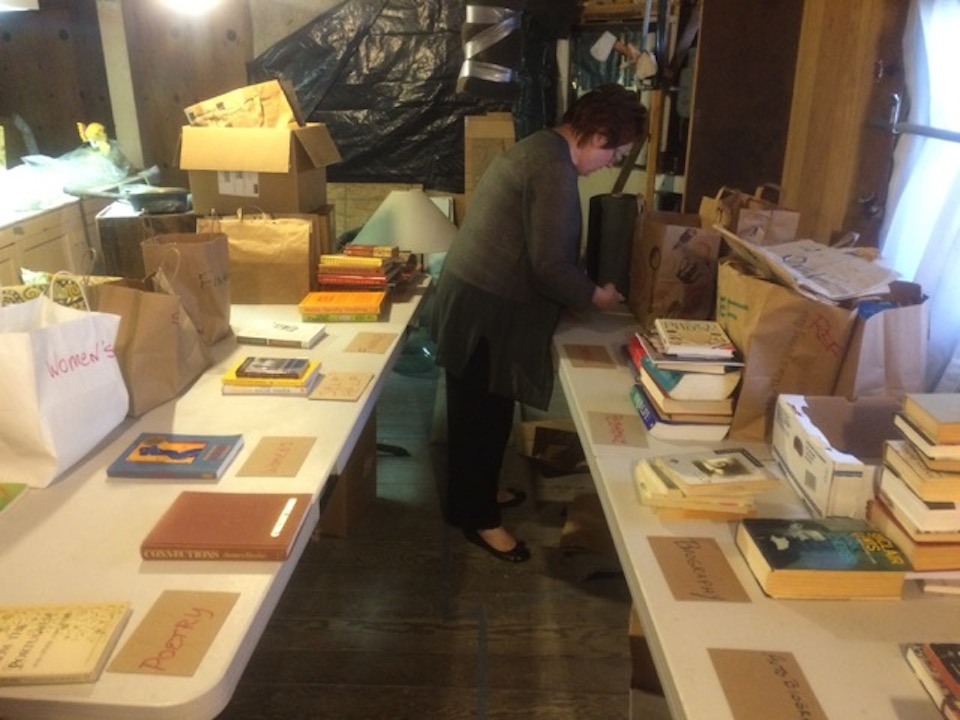 Undeterred, Barbara kept collecting titles for her impromptu book fair. "I'd go to the farmers market and ask people if they wanted free books. If people told me they had too many books, we'd come by and pick them up." Whenever she got a hot lead, she'd take down the address and drive over so she could load up her car—her collection comes from "all over the city and in the East Bay."
"The first year we did this, my husband and I would alternate walking home, because the car would get so full," she said. These days, after unloading crates of books from the car, she and her small book blast crew transfer them to her basement, where they're sorted into fiction and non-fiction.
"It takes weeks and weeks," said Barbara. "If we didn't have a fiction section, we couldn't get everyone into the backyard."
Setting up the event is another challenge. "Once [the books] ar sorted, we put them into bags by category, and then we take a window out, so we can shove all of these boxes through the window," she added, noting that the entire process is physically demanding. "Books are heavy."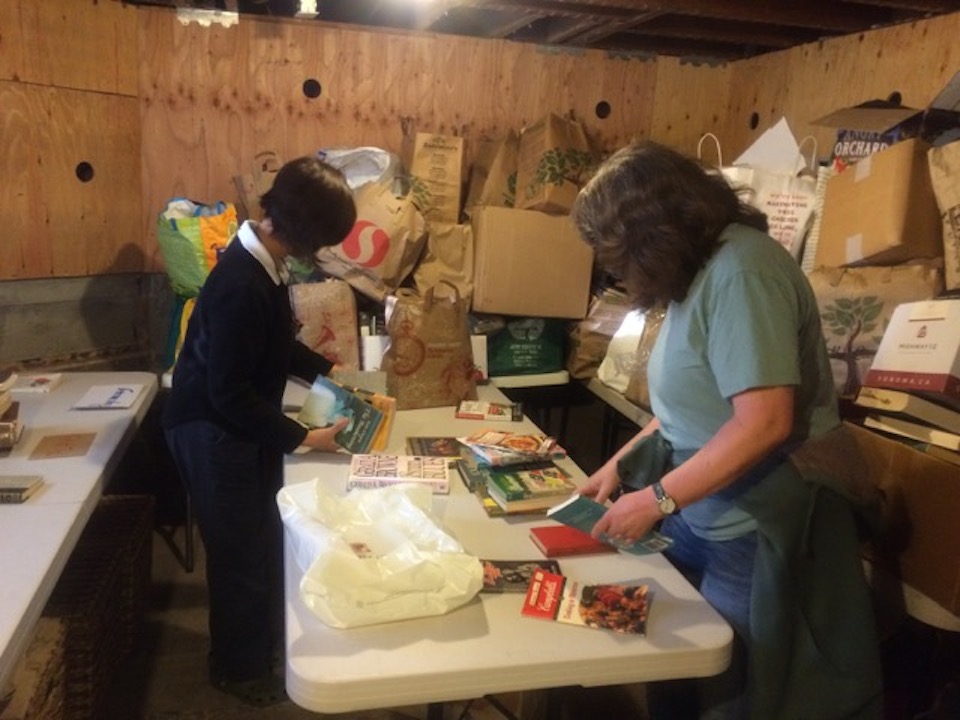 On the day of the blast, eager readers line up along the sidewalk on Irving. Barbara admits 30 people at a time into the yard, to reduce congestion and keep things civil. Attendees are allowed to take home as many books as they can carry, but no dealers are allowed. 
"We definitely have to do gate control," Barbara said. "People can get really anxious."
Right now, Barbara's all-volunteer team is in the book-gathering phase for this year's blast, which explodes on Saturday, September 17th and continues the following day. Anyone interested in helping to collect or sort is invited to email Barbara [AT] barbara [DOT COM] with a phone number where they can be reached; those interested in donating books can drop them off in the sheltered entryway at 1297 6th Ave.
"It's very, very heartening," said Barbara of the event. "The community does give me a lot of support, and they're very kind. It's a damned lot of fun."