Tonight at 5pm, Sushi Hon will softly open its doors at 22nd and Harrison streets in the Mission. The restaurant, which will serve traditional Japanese sushi as well as French-influenced items from the kitchen, plans to announce its grand opening in a few months, once it's thoroughly tested the waters. 
"We are waiting a few months to have our grand opening in order to give the chefs enough time to work together with the staff," says owner Min Yong Choe, who also owns Tamashisoul Sushi Bar on Union Street. "Chemistry is really important, and we want to make sure everyone really gets to know each other."
Zhe Song is the head sushi chef, and Sung Jang is in charge of the kitchen.
Originally from Seoul, Jang comes from a multicultural cooking background: she previously worked with Korean celebrity chef Edward Kwon, who scouted her out and took her under his wing, and has also worked with local chef Michael Mina. Her dishes add French/Mediterranean influences to traditional Japanese cuisine, with items like stuffed squid with black ink risotto, uni pasta, and butter-poached black cod.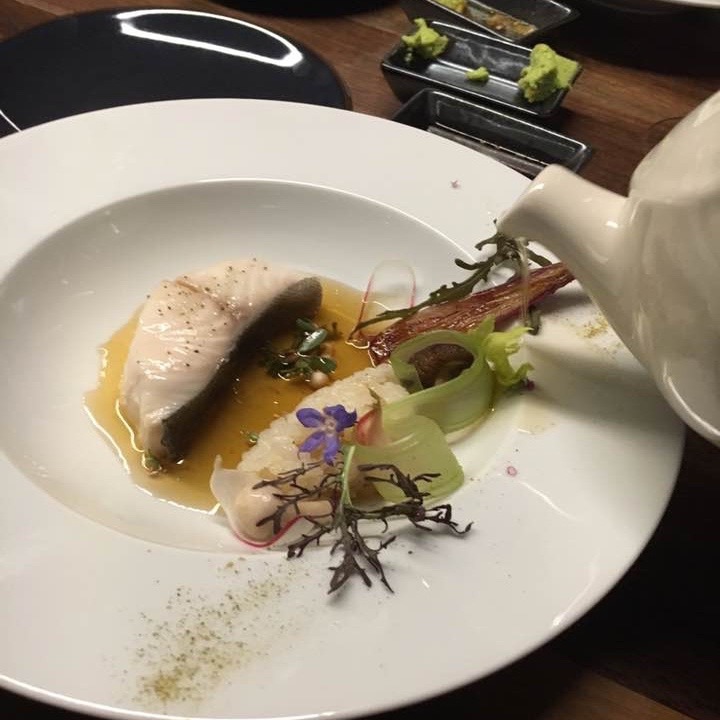 The sushi bar will serve a la carte items as well as omakase, which Choe said is "really popular in San Francisco right now."
"With omakase, you don't have a fixed menu, you just go to the chef and they decide. But what makes us different from other restaurants that do omakase is that while they are usually really expensive, like $200-300 a person, we will probably charge just about $60-80—but still offer fresh, high-quality fish from the Japanese market."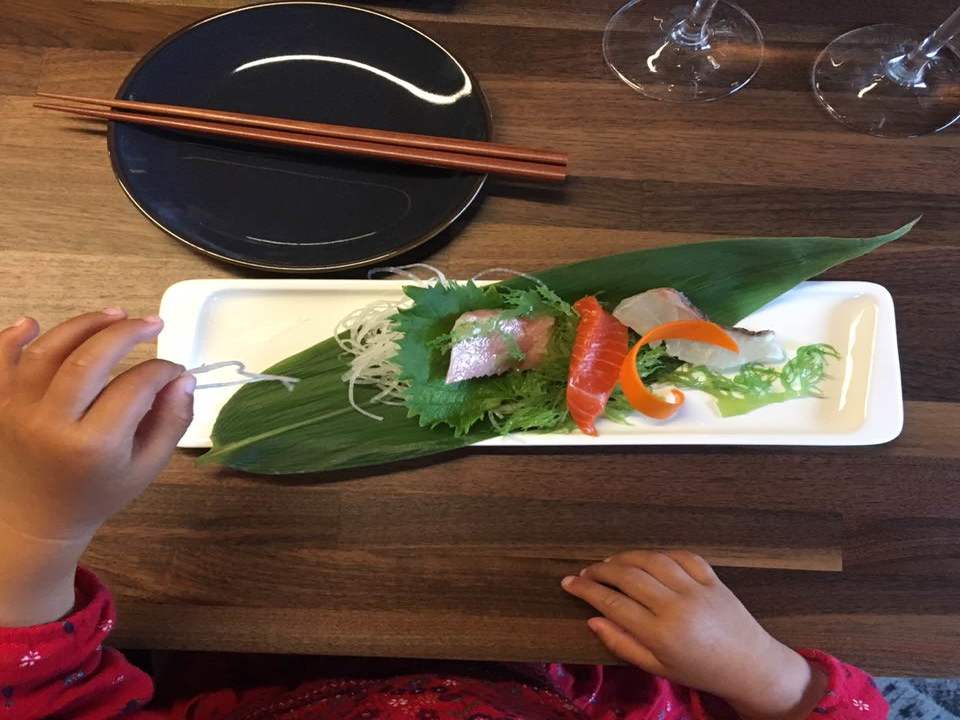 The restaurant accommodates around 49 people. The sushi bar seats 12, and the dining room is made up of three long communal tables that fit four people on each side. There's also a small, separate bar and drink rail where customers can order sake, soju, beer, and French wine, along with some bites.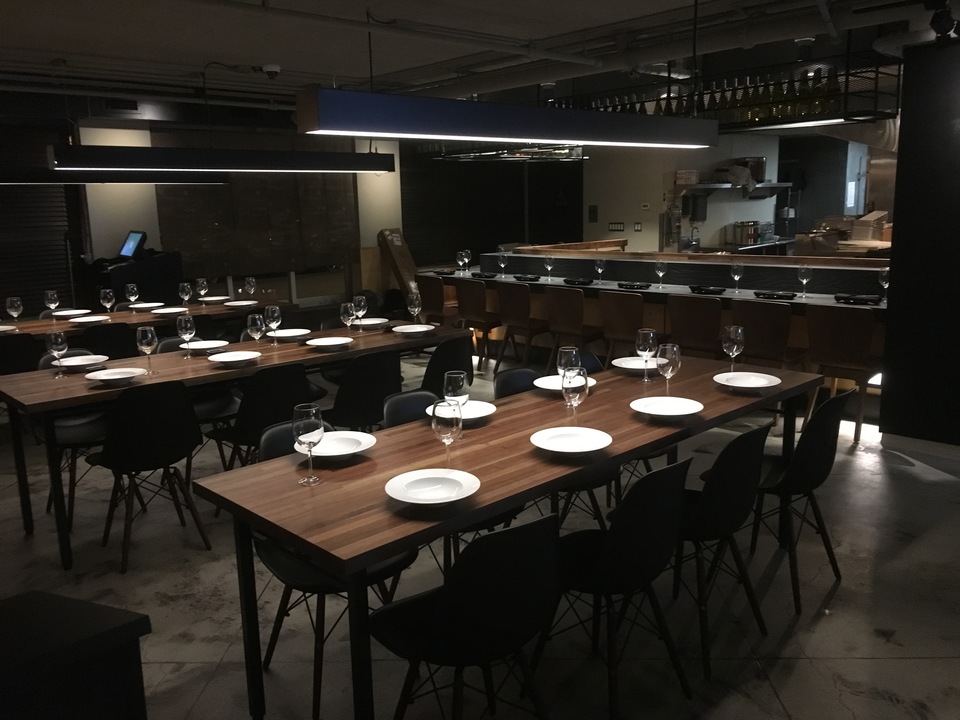 Choe is excited to see what happens in the next few months. "Last Sunday, we had an invite-only, seven-course dinner of about 49 people, and it went over well," he said.
Until its grand opening, Sushi Hon will serve a prix fixe menu for $65 per person, along with some a la carte items and small plates from the kitchen.
Choe said that his chefs are really passionate and particular about food. "They don't play around," he said. "They really want things a certain way, so we want to give it time to make it just right."