If you happened to be on BART yesterday during regular evening commuter hours, you may have noticed a group of 20 people, each attired in a Bart Simpson mask, traveling car to car from 24th Street to Embarcadero Stations.
While this "attention-grabbing" act may seem random, the Bart Simpson commuters have a perfectly cromulent goal: organizing 12 artistic displays to pull people out of their mundane routines and get them to see something bizarre and vibrant. They're calling it #BartOnBART. 
First public art project. Barts commuting on #Bart #bartonbart pic.twitter.com/xJjANEcASX

— elissa patel (@elissapatel) August 10, 2016
Mission District resident Elissa Patel is the force behind the effort, which she hopes will unite San Francisco's tech and art communities. After leaving her tech job about a year ago to pursue art, the Bay Area native began to notice that many residents are increasingly closed off to new experiences. 
"San Francisco is so routinely 'work-heavy,' and any other time is spent on cell phones or doing anything that doesn't require connecting with different people," she told us. "You walk into a coffee shop and the environment is homogeneous. I often feel that same energy on a BART ride."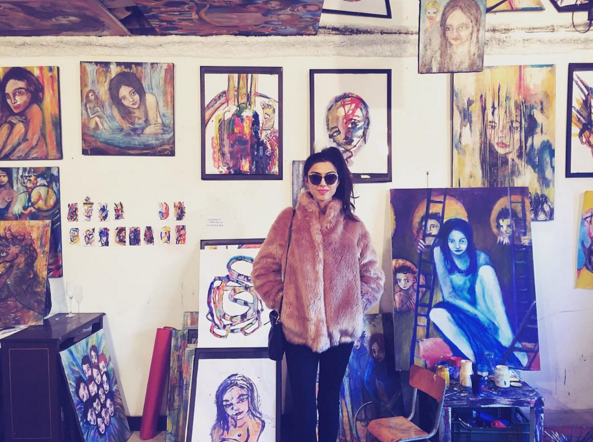 To execute her idea, she teamed up with artist and Tinder employee Pablo Rochat, restaurateur Tyler MacNiven, and artist Edward Marks, as well as a group of volunteers willing to don yellow masks for a few hours of riding the rails.
With many artists priced out of San Francisco in the wake of the tech boom, Patel hopes that #BartOnBART could lead to a better understanding of the importance of art and interaction to the city's culture. 
"Artists often aren't present in modern day vehicles for exploring art: museums, galleries. How can create understanding and appreciation for artists, if it's hard to know them? [There's] less empathy," she said.
At the same time, "a portion of the community is angry at tech for 'ruining the city.' In this environment, how can tech participate in art?"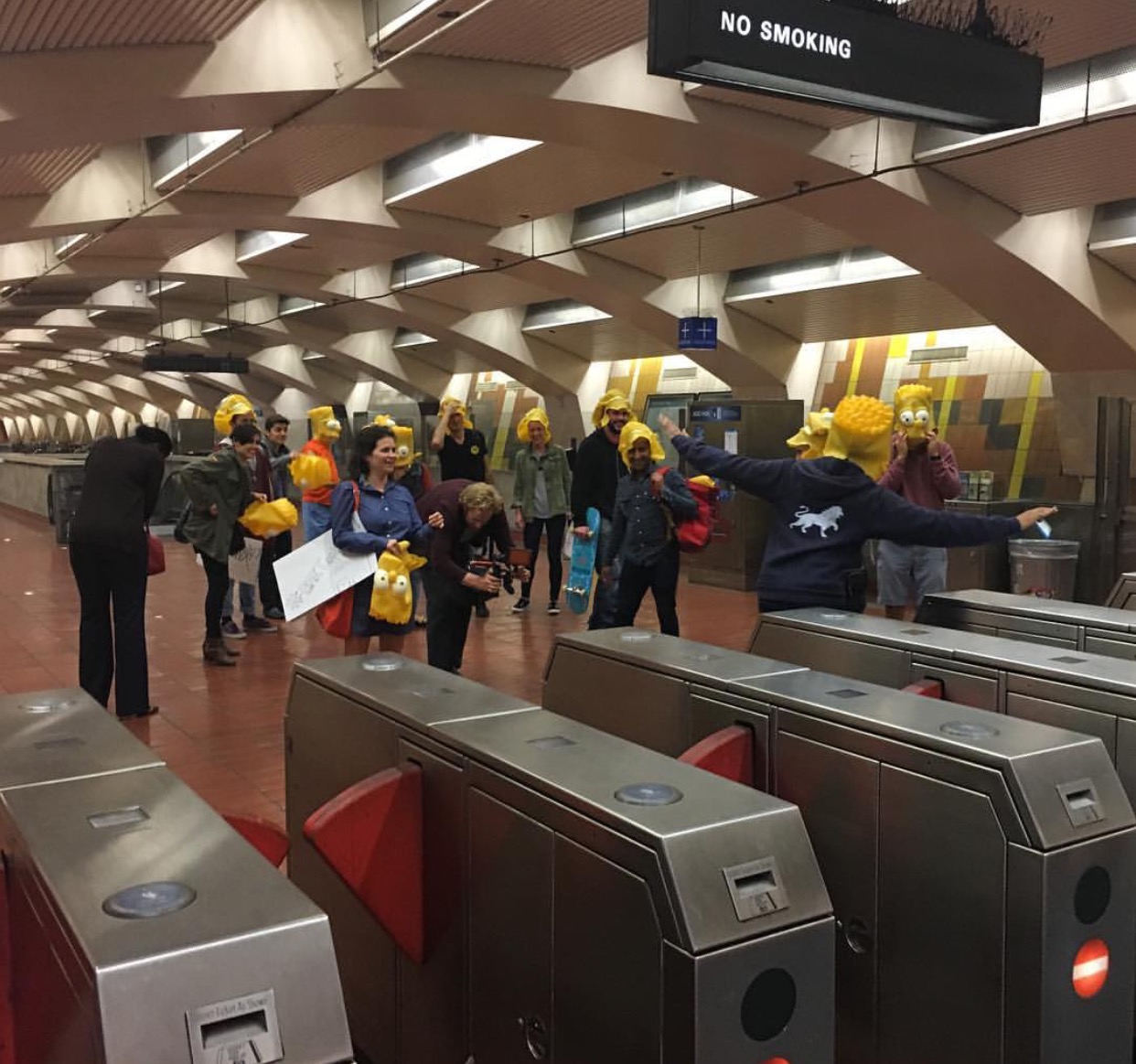 "Both of these scenarios, increase the divide between tech and art, where artists leave the city and it grows one-dimensionally in tech," she said. "One way to stop this is see things differently. We can fantasize about old San Francisco, or we can create the tomorrow we care to live in."  
She hopes others will join her movement—and create publicly accessible art of their own. "The capacity is endless. Whatever environment you are in, everyday citizens can participate and create something new. I would love to see more people get involved. We have a whole list of random ideas of how we want to bring vibrancy to the city."