Construction work is set to begin tonight at the intersection of 18th and Castro streets. As we reported in July, the intersection needs to be regraded to address drainage concerns.
After that, the rainbow crosswalks damaged in May during the filming of ABC miniseries When We Rise will be replaced, as will the colored pavement at Jane Warner Plaza, which has deteriorated over time.
The regrading work is part of the Castro Street Improvement Project, which was completed back in 2014. The city has asked the contractor, Ghilotti Brothers, to address the drainage issue and other deficiencies that are still under warranty.
Because the damage to the crosswalks was caused by covering them up for the When We Rise shoot, the production company will be footing the bill for those repairs. 

According to SF Public Works, grinding and paving work at 18th & Castro will start tonight at 7pm, and run until 6am the following morning. During the day on Tuesday and Wednesday (7am-5pm), the contractor will be working to make castings (water, sewer, etc.) flush with the street surface.
After that work is completed, the rainbow crosswalks will be replaced during the day (7am-5pm) next Monday, September 19th and Tuesday, September 20th—nearly two years to the day the crosswalks were originally installed.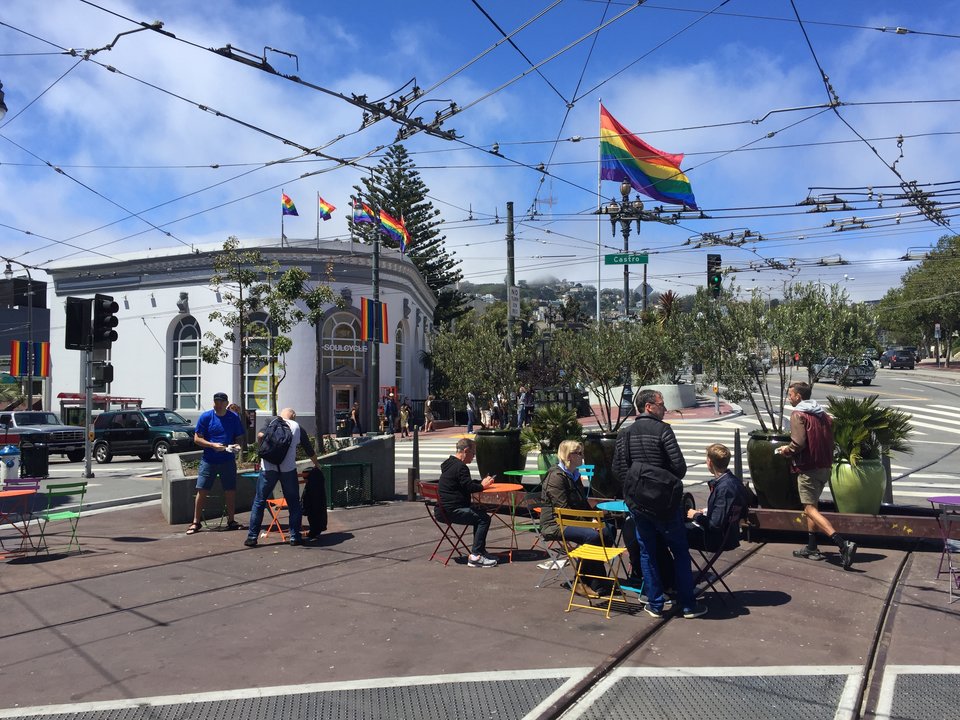 At the same time, work crews will head up Castro Street to Jane Warner Plaza, removing and re-installing the colored pavement. The work will take place from Monday, September 19th through Wednesday, September 21st, from 7am-5pm.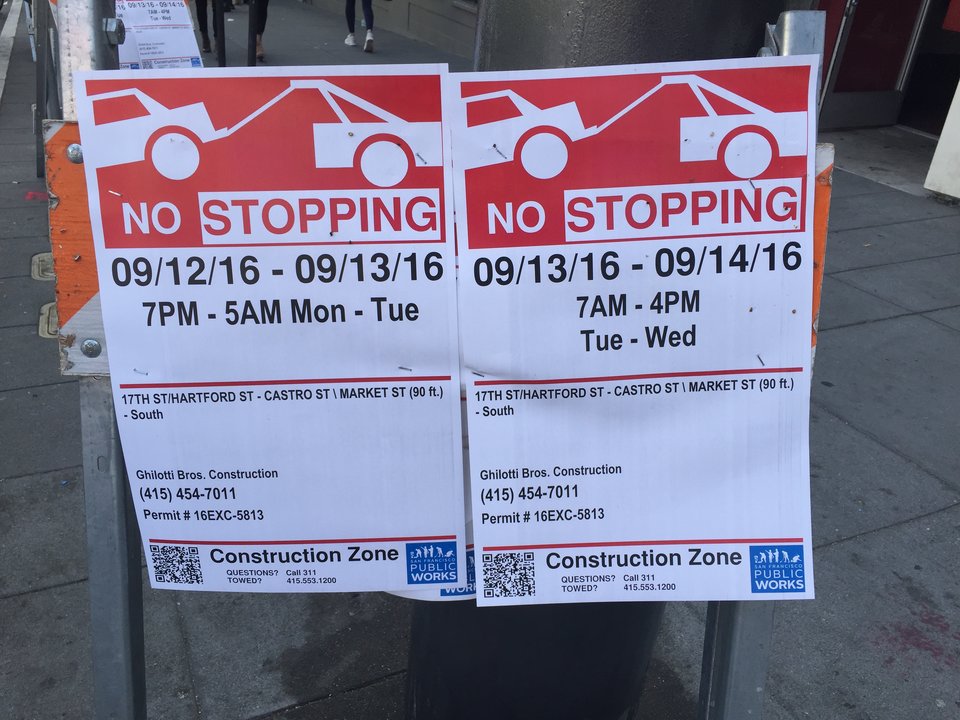 While sidewalks surrounding the project will be maintained at all times, construction crews may need to temporarily close streets in order to complete work and ensure safety, so allow for some extra travel time this week and next. 
Street parking near the work zone will also be impacted during construction hours; keep an eye out for the posted "no parking" signs along Castro Street between Market and 19th. 
As always, this schedule is subject to change; we'll keep you posted with any new information.