On October 7th, The Convent Arts Collective will host its latest group art exhibition, showcasing works exploring the "materiality of sound." Before next month's unveiling, we sat down with Michael Latronica, the man behind the Lower Haight's communal live-work space for artists and its adjoining cultural hub, The Center SF, to learn more about how the two spaces came to be. 
Originally from Langhorn, Pa., Latronica first moved to San Francisco 21 years ago, in a '77 Volkswagen camper. By the end of his first year in the city, he'd started his first communal art space, located above a pizza shop.

Several years later, he started The Blue Studio, located in the Mission's Thrift Town building. He ran that space for eight years, ultimately expanding it to a 22,000-square-foot arts complex that housed 70 artists at a time.
Near the end of his tenure at The Blue Studio, Latronica met the owner of a former convent on Oak Street and its connected church center on Fillmore Street, who had an office in the Thrift Town building. The owner offered Latronica the opportunity to transform the two spaces into a large-scale communal live/work space for artists in the city, and The Convent/The Center was born.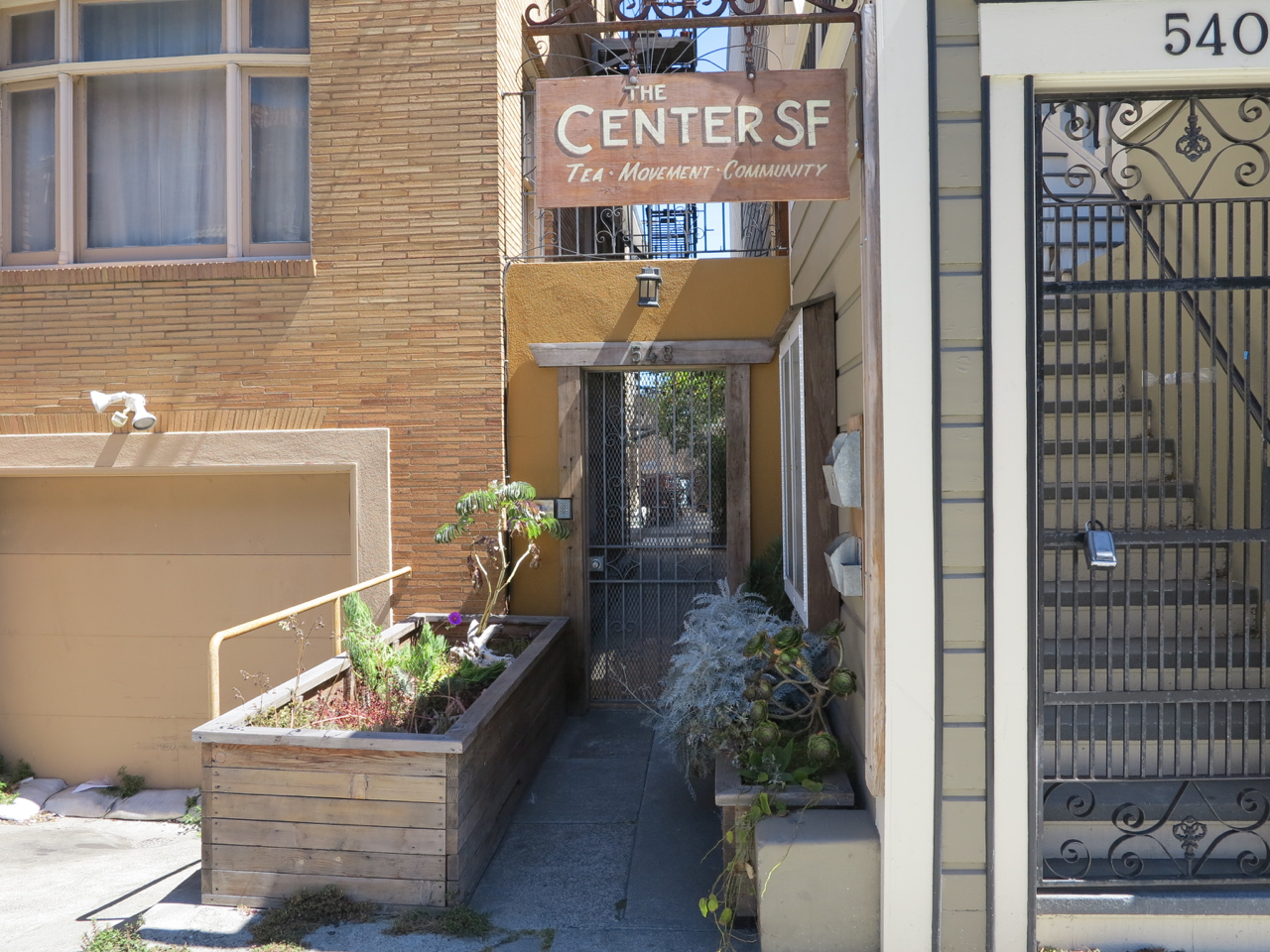 Today, The Convent continues to house more than 20 artists who live and work together; comedian and SF native Margaret Cho recently lived there for several months. The adjoining cultural space, The Center SF, offers a tea house, a yoga studio, an event space and much more (you can find a full list of happenings on its website).
Here's what Latronica had to say about the two spaces and how they've grown over the years.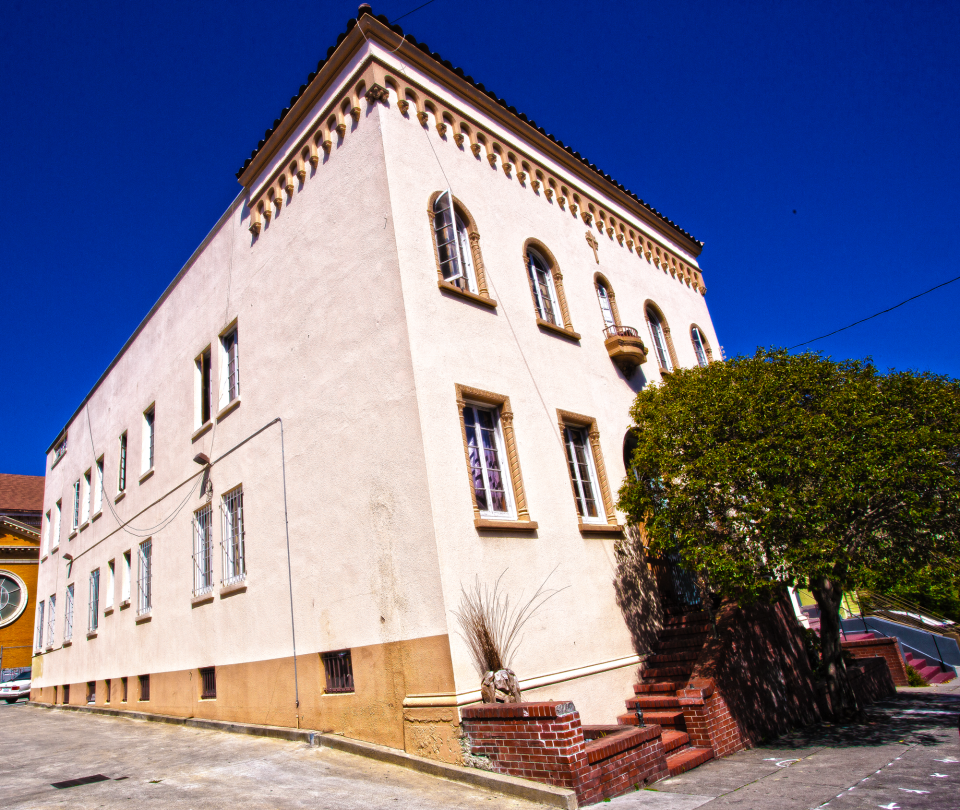 Tell us about how The Convent got started. 
In October 2010, after being impressed with what we had created at The Blue Studio, the man who owned the [former convent] building said I could turn the building into an artist live/work space. I moved in, and had three weeks to find 23 people to pay to live there. It was pretty cheap, relatively. It averaged about $900 a month.
The requirements were for people to not necessarily be prolific with their art, but moving in a direction of progression and wanting to grow their art. I also wanted people who were proactive in community spaces. So we moved in and slowly started to create this structured, democratic system of living.
So, like a commune?
Sure, otherwise known as a commune. It's probably the closest thing in San Francisco to what we would call a commune. 
And it's still going on today?
It's still going on today—with much more structure, thanks to the current group that's living there now. It's sort of like a refugee camp for all the displaced artists in San Francisco. From [now-closed Mission arts collective] Million Fishes, we acquired [artist/musician] Rich DDT, and a lot of other folks from all walks of life.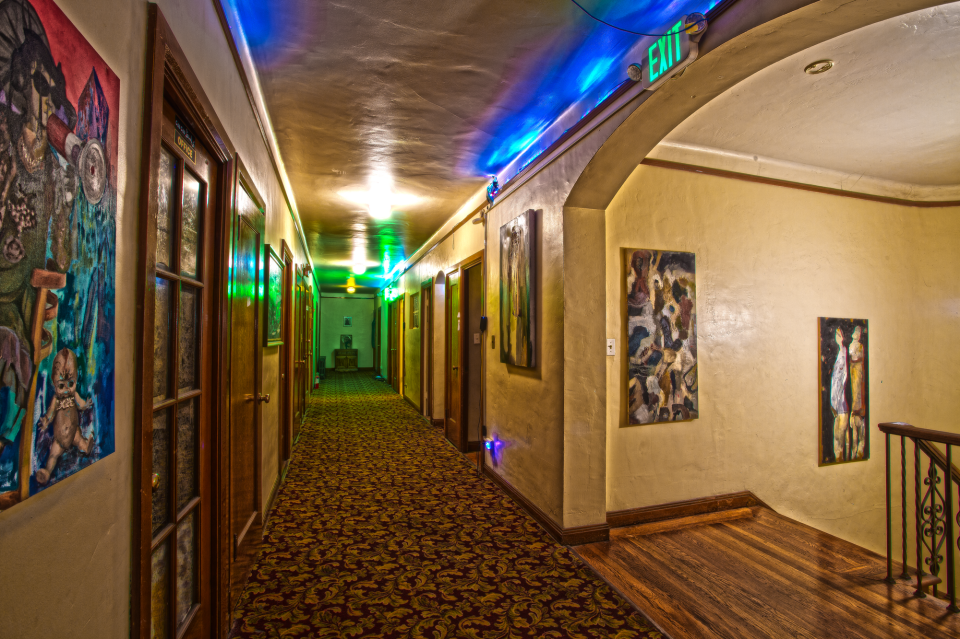 What's The Center all about?
The Center was created by me and three other people from The Convent, a year after we started that space. The idea was to start a collective living space with an event space, and to bring in spiritually minded folks that created a conscious, intentional living space upstairs. Whatever happened downstairs would be based on that same concept of personal transformation, spiritual transformation and social transformation.
It's intended to be a hub for workshops and classes, and to serve as a community event space related to all these ideas. 
What was the ultimate goal behind creating these two spaces?
My intention for both The Convent and The Center was/is to encourage and facilitate a sense of entrepreneurship for artists, teachers, and healers. We call it The Concentric Collective, which is the fusion of The Convent and The Center. The Convent allows artists to create their own art shows and art-related events, in hopes that they will collaborate and grow together as a collective.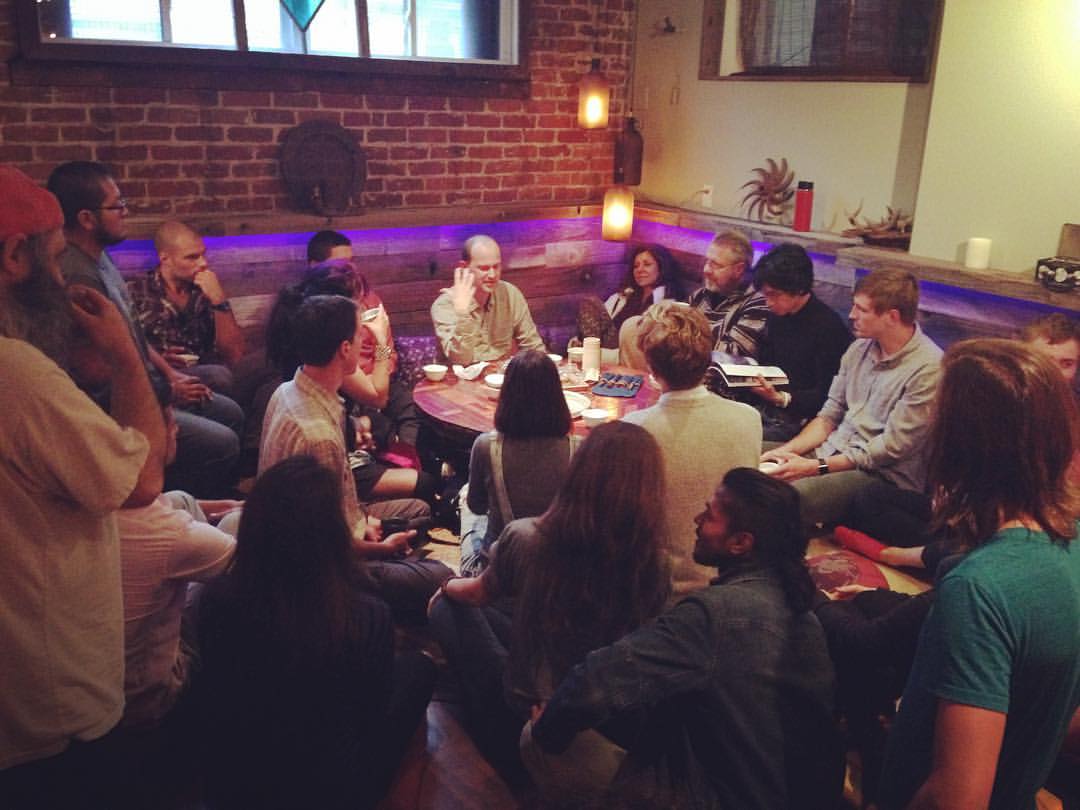 The Center SF, specifically, was created to provide a platform in which teachers and healers can begin or continue their own practices, and share them with the world. This intention runs strongly in The Center SF business, especially the movement arts space, and among the mission of the residential collective itself. We're more prone to choosing residents who have an interest in utilizing the downstairs event space to grow their practices and/or create their own events to share with the greater SF community.
And you also run The Center to this day?
I work with a woman named Ksenia, who runs the business of The Center SF. She's the big mama of the space. She's awesome. She came in and just cleaned up the whole operation and refined it.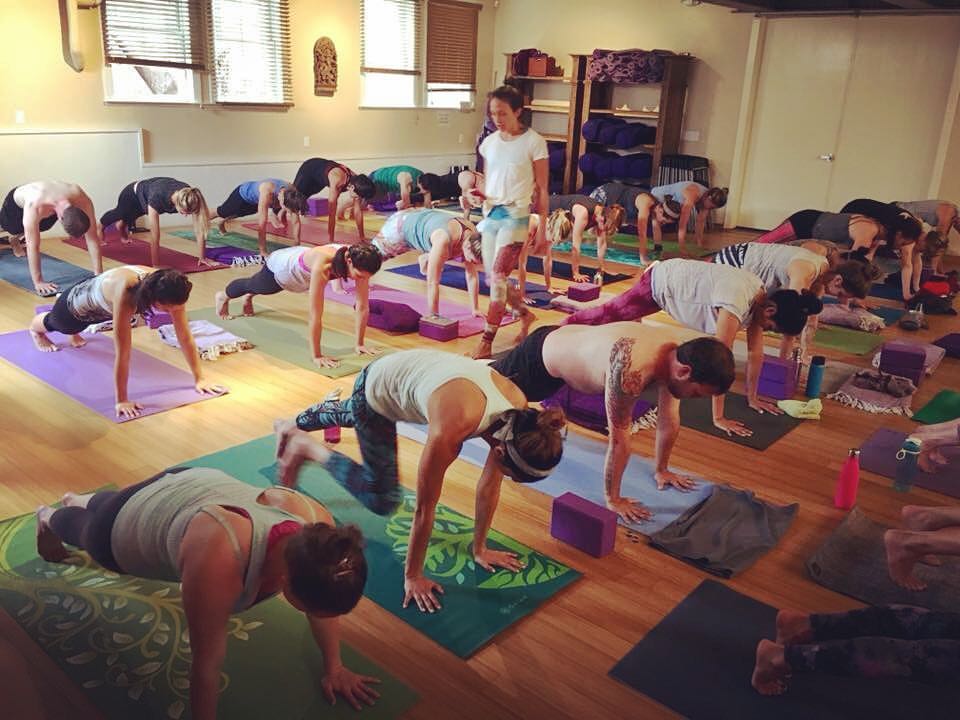 In addition to everything else, you recently started a pop-up shop at The Red Vic. Tell us about that.
It's called Sunchild's Parlour, and we sell vintage furniture, clothing and other things. That started just three weeks ago; I have it for three months, but I'd like to sign up for another six months.
The intention of the store is to not just be a place where people come in, buy something and leave. I'm collaborating with The Red Victorian to help build and bridge communities and bring back the soul to the Upper Haight. With my experience in event production and music showcasing, they're allowing me to take creative license and welcome local performers into Sunchild's Parlour on occasion. They can perform on the "front porch" of the storefront, which I built with that purpose.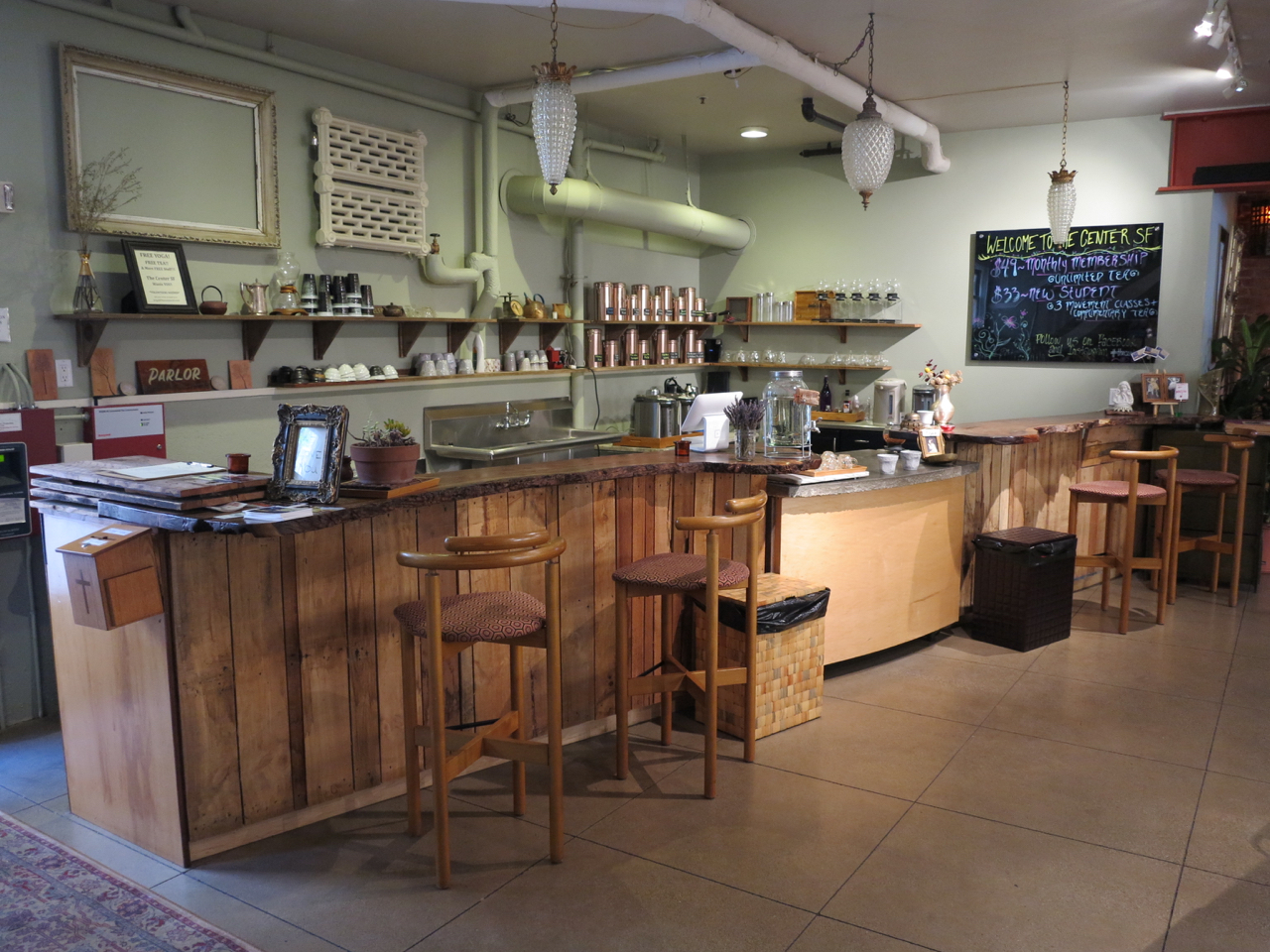 What's the biggest threat to community-building in San Francisco today?
Well, we all know that the tech world has come in, and that in itself brings isolation, where it's just human to computer. But I believe that there is also an opportunity there for the integration of the material tech world and the tangible art world, to fuse them together and make things happen.