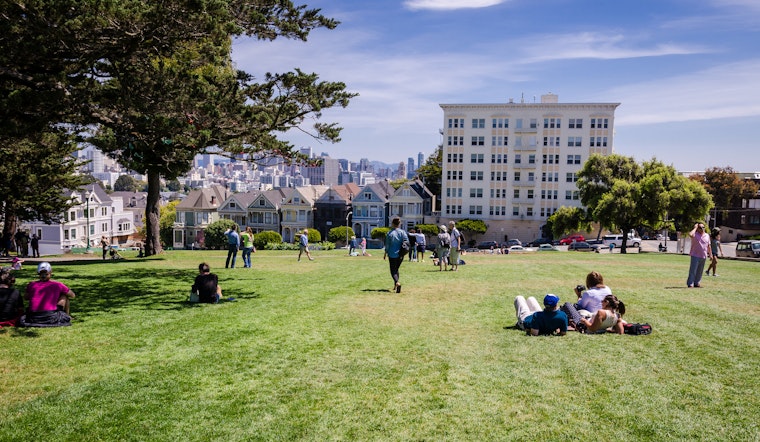 Published on September 29, 2016
At the beginning of 2016, we reported that Alamo Square Park would officially shut down for renovations for nine months, beginning in May. Now, about four months into the project, it appears that its completion will be delayed slightly, with an estimated total duration of nine and a half to 10 months. 
The park shut down on May 10th, and in a recent update, Brett Desmarais, the new project manager for the $4.3 million renovation, said that construction is 50 percent complete, as of mid-September. However, Desmarais is predicting an extension to the construction schedule that will push the park's reopening to March 2017. 
"We're excited to reopen the iconic park, that is both a neighborhood hub and international destination," said Desmarais. "These upgrades will significantly improve the park experience for neighbors."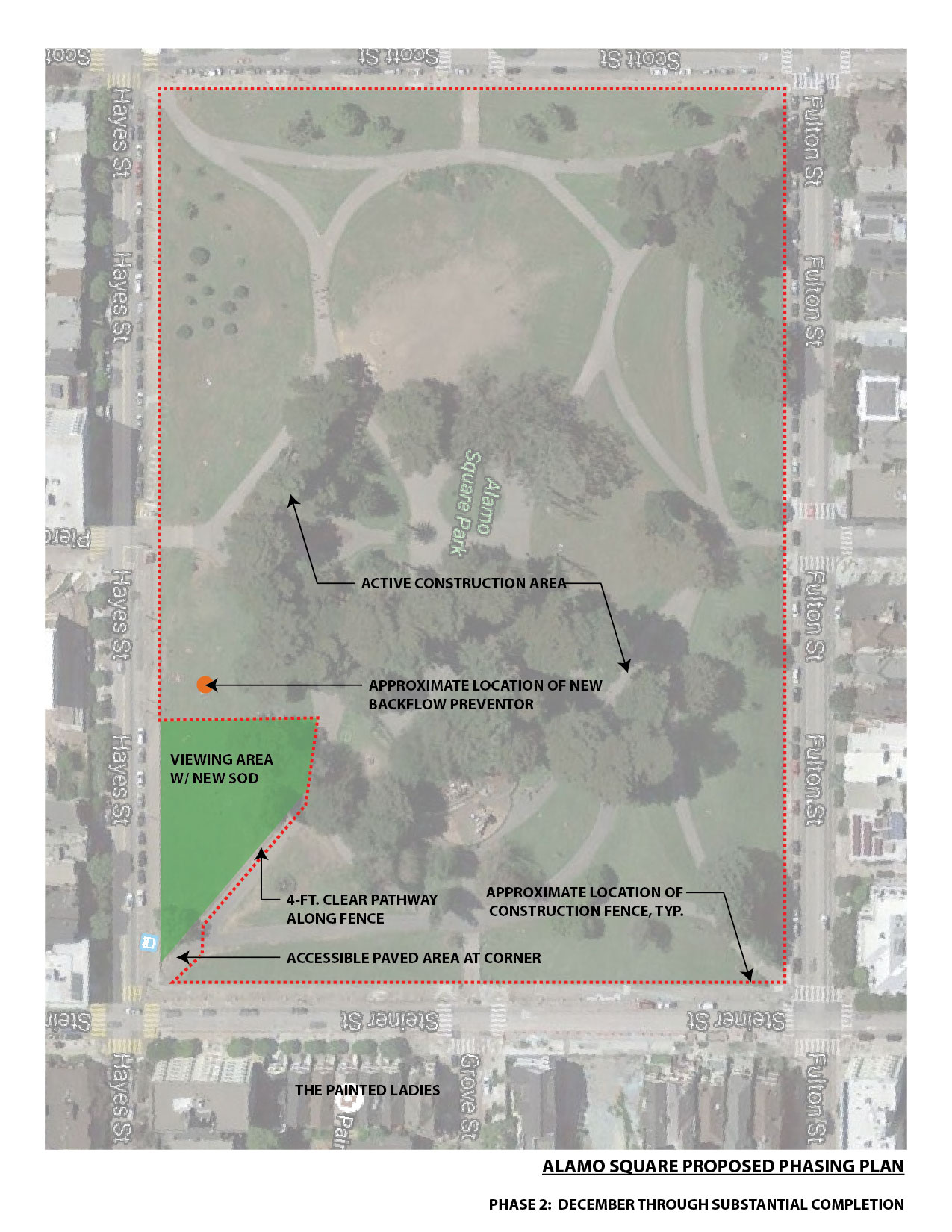 According to Desmarais, the installation of the park's new irrigation system, which should save about 3.26 million gallons of water per year, is nearly complete. The next phase of the project is ready to get underway, but additional improvements will hold up the completion process a bit. These include repairs to pathways, the addition of a "substantial amount" of new sod to replace areas of "poorly performing grass," and the pending approval of the trees that the Alamo Square Neighborhood Association will be gifting to the park. 

In a few weeks, the installation of Alamo Square's new lawn will begin. The first phase of the process will create a new viewing area (with a better vantage point of the skyline and Painted Ladies), which should open this December. As the diagram above shows, the new area will be along Hayes Street, just up the hill from where the temporary viewing area is now.
Once it opens, the current temporary viewing area will be closed, along with the rest of the park, for the remainder of the construction period.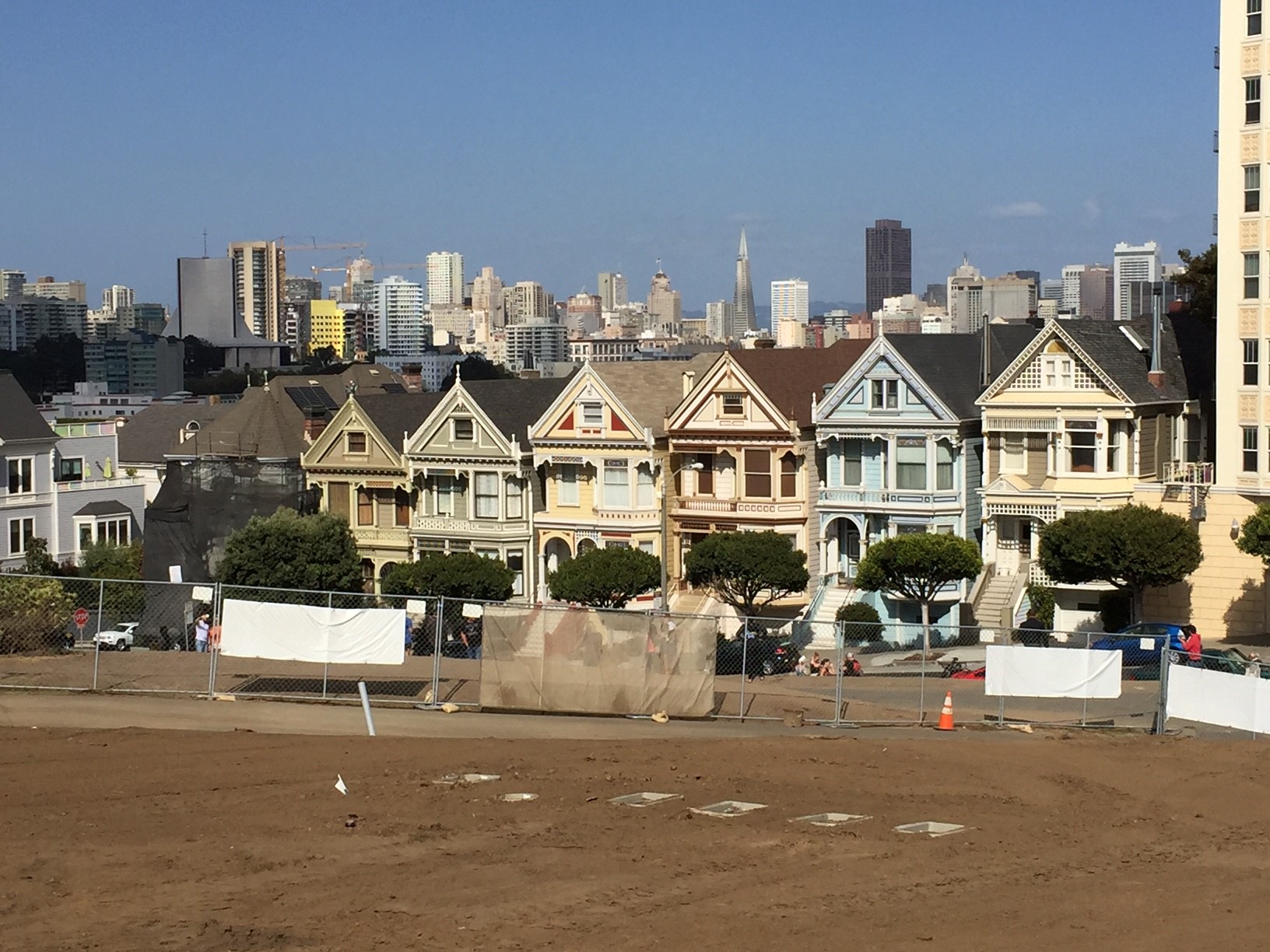 Construction is also underway on the new ADA-compliant restroom, located near the playground. However, no changes to the other existing bathrooms are being made.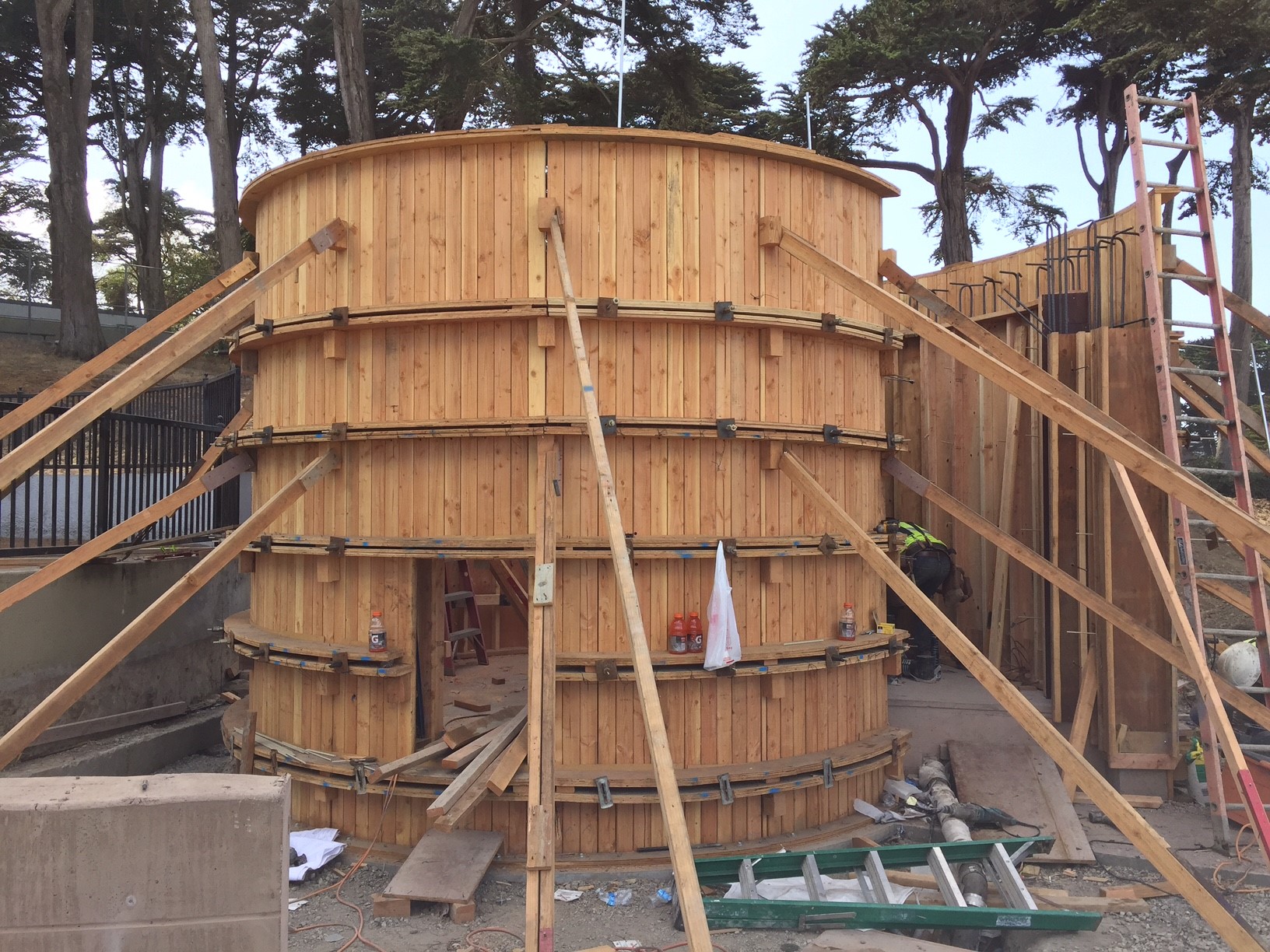 We'll keep you posted with any further updates or changes to the projected opening dates.