While Alamo Square's Painted Ladies are often regarded by tourists as the "Full House" houses because of their appearances in the sitcom's opening credits, the actual "home" of the Tanner family sits at Broderick and Pine streets in Lower Pacific Heights. Now, the three-bedroom Victorian can be yours to call home—provided that you've got $13,950 per month lying around.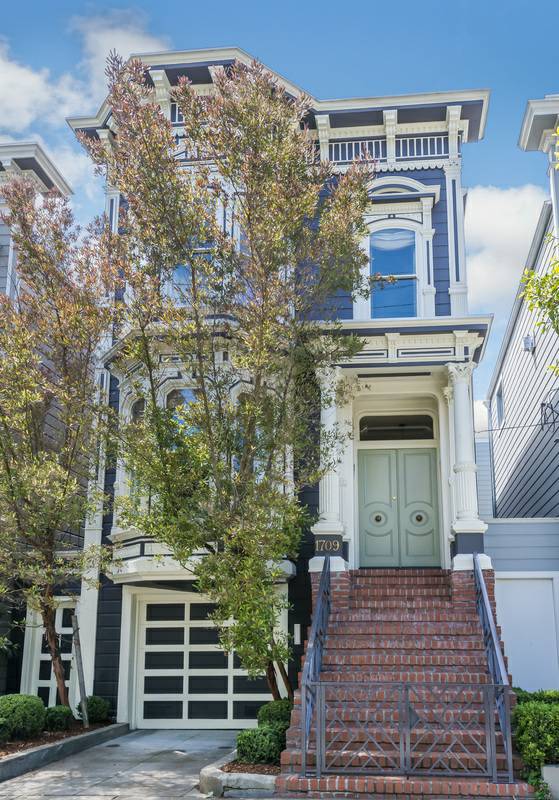 According to a Craigslist posting and online home listing, the home (whose agents endearingly refer to it as having been "featured in the popular TV show 'The Full House'") was originally constructed in 1883, and has been fully redone with "six-burner gas cooktop, double ovens, and full-size wine refrigerator, overlooking the rear garden." The luxurious furnishings and utility bills aren't included in the tab, though the owner does apparently provide a gardener.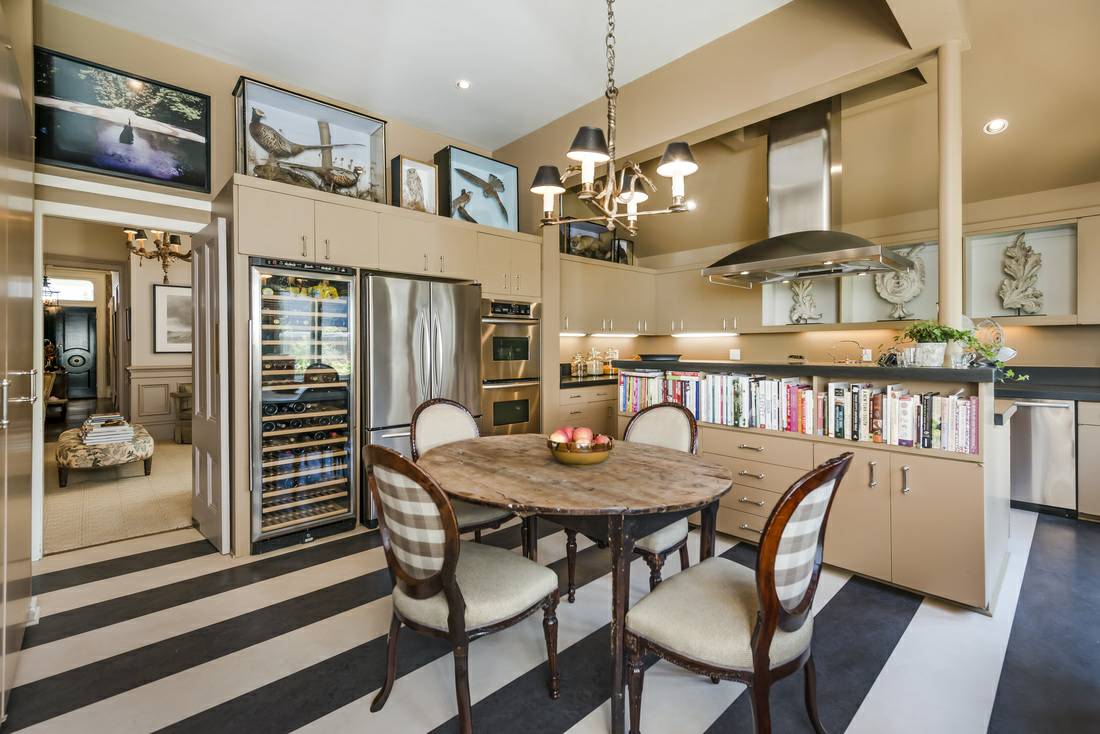 Upstairs, there are three bedrooms and two baths, but no attic, if you were thinking of stashing an Uncle Jesse or two. (In case it isn't obvious, the interiors of the Tanner "home" were actually a soundstage.)
Using the fake Tanner family as a marker of real price hikes in San Francisco isn't a new phenomenon; earlier this year, a parody of Full House's opening credits that mocked gentrification in the city went viral, noting that the home at 1709 Broderick would have been worth $725,000 back in 1990, when the show was at its height. 
Netflix's recent reboot Fuller House had the Tanner daughters still residing in the home at 1709 Broderick, which would likely net them a nice inheritance if they decided to move out—last year, the Chronicle estimated that it would likely sell for $3 million or more, based on a comparison with other homes in the area.