After treating canine visitors with doggie beer and baseball-decorated treats at a grand opening celebration late last month, Doggie Day Spaw has officially opened its doors at 641 Green St., just off Columbus.
Rhonnie Roberts, pet groomer, stylist and owner of Doggie Day Spaw, took over the salon from its previous occupant, pet grooming service Pupology. According to Roberts, Pupology's owners felt they weren't experienced enough for the high demand they faced soon after opening (there's an estimated 2,700 dogs in North Beach alone), so they contacted her to see if she was interested in acquiring their business.
Roberts first opened Doggie Day Spaw in 2014 as a cage-free pet grooming service, which she operated out of her loft on Harrison Street in SoMa. She has 15 years of grooming experience, having worked at places like Madeline's Pet Care, Holiday Kennels and Wag Hotels.

Even though her new salon has four cages left over from Pupology, cage-free grooming continues to be the norm at the Spaw. Roberts believes that grooming should be done in a stress-free environment, without a lot of dogs barking in cages.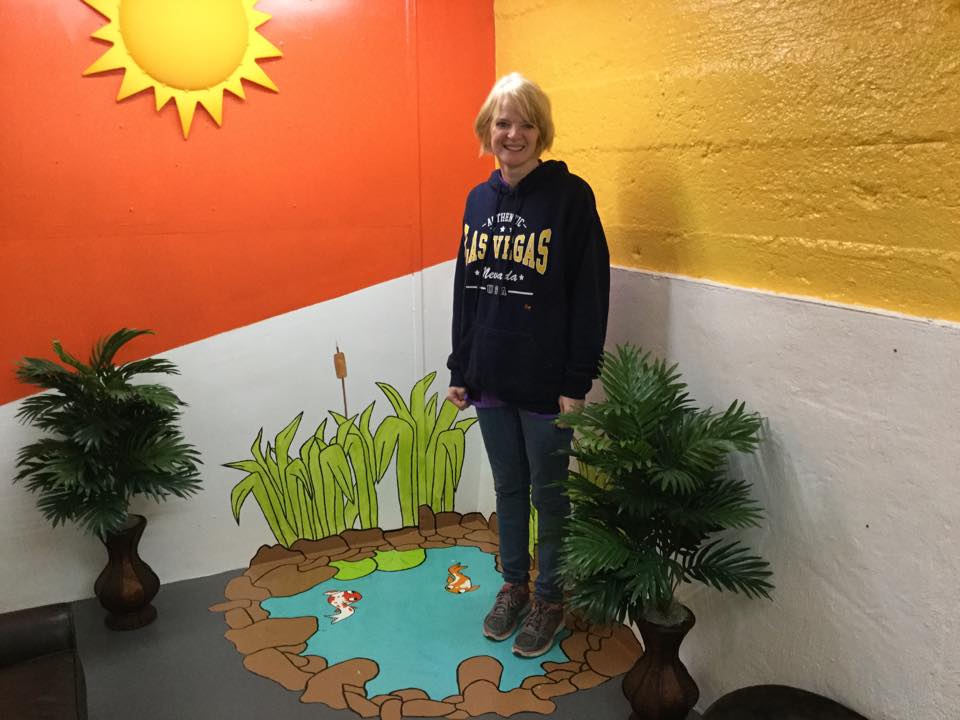 Doggie Day Spaw is the only pet groomer in San Francisco to offer micro baths, which originate in Japan. The baths utilize microbubbles, rather than shampoo or conditioner, to penetrate hair follicles and pores and remove oils and dirt. 
The equipment is expensive, but Roberts believes it's worth every penny, equating the service to a deep-tissue massage for dogs that's capable of clearing up allergies, reducing shedding and removing dead hair. The hypoallergenic, chemical-free process appeals to the environmentally conscious, and Roberts believes that micro baths will eventually be used for humans as well.
In addition to micro baths, Doggie Day Spaw offers simple shampoos and blow drys for $20-$80, depending on the size of the pet. There's also a wide range of specialized add-ons, like paw cleanses, hot oil treatments and mud treatments.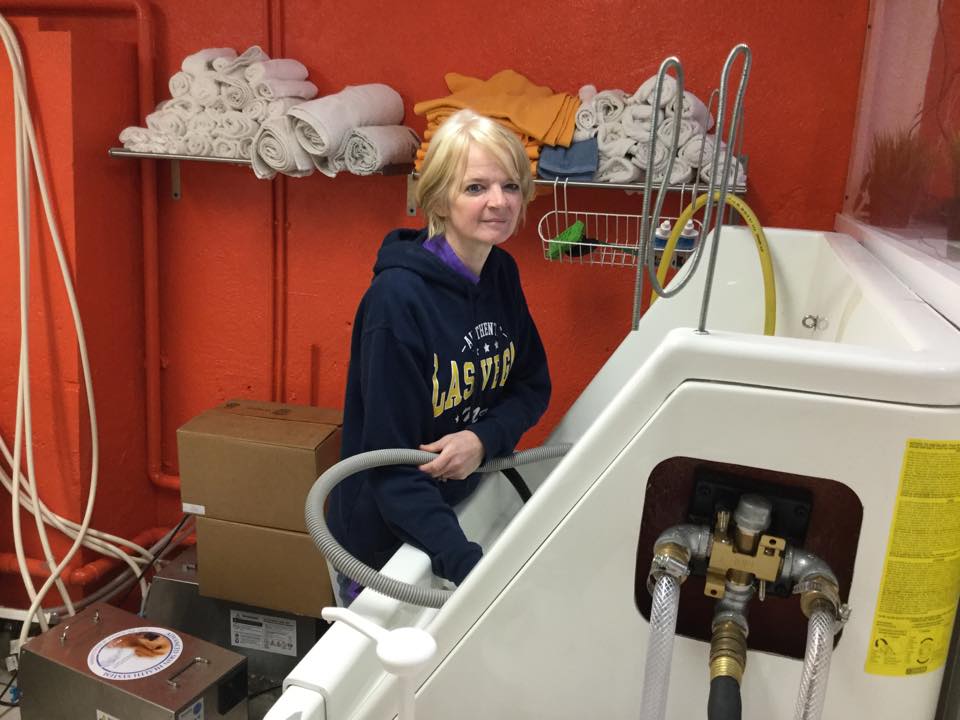 So far, Roberts says North Beach has been welcoming, and she's totally in love with the area. Many of her regular clients have followed her from SoMa, and whenever people pass by her establishment with their dogs, she invites them to come in, take a look around and sample a pet treat from the Treat Bar.
As for the future, Roberts says that she may acquire a Burlingame pet store, and she could also see herself owning a micro bath-only store.
Doggie Day Spaw is open 9am-5pm Tuesdays through Thursdays, 9am-6pm Fridays and 9am-3pm Saturdays. For more information on services, or to schedule an appointment, visit doggiedayspawsf.com.