By
Fiona Lee
- Published on September 01, 2016.
The first inkling that Outer Sunset resident Michelle Huang Scott had that something could be wrong with her eldest child, Hunter, was when she noticed he seemed more "floppy." The baby had trouble holding up his head; it would often snap back. 

Although friends and doctors reassured her this was normal, Scott believed that her son was not progressing at the same pace as other children. Eventually, it turned out that Hunter was developmentally delayed; he had hypotonia, a general term for low muscle tone. 
Getting access to resources was frustrating for Scott, and her insurance company, Kaiser Permanente, often denied Hunter critical physical, occupational, and speech therapies. Scott found herself "constantly on the go," shepherding Hunter (who's now three and a half) to multiple doctor appointments and therapy sessions.
"I didn't know how people accessed resources," Scott said. "It made me really sad. It hit me one day: how could I make this more accessible to more children?"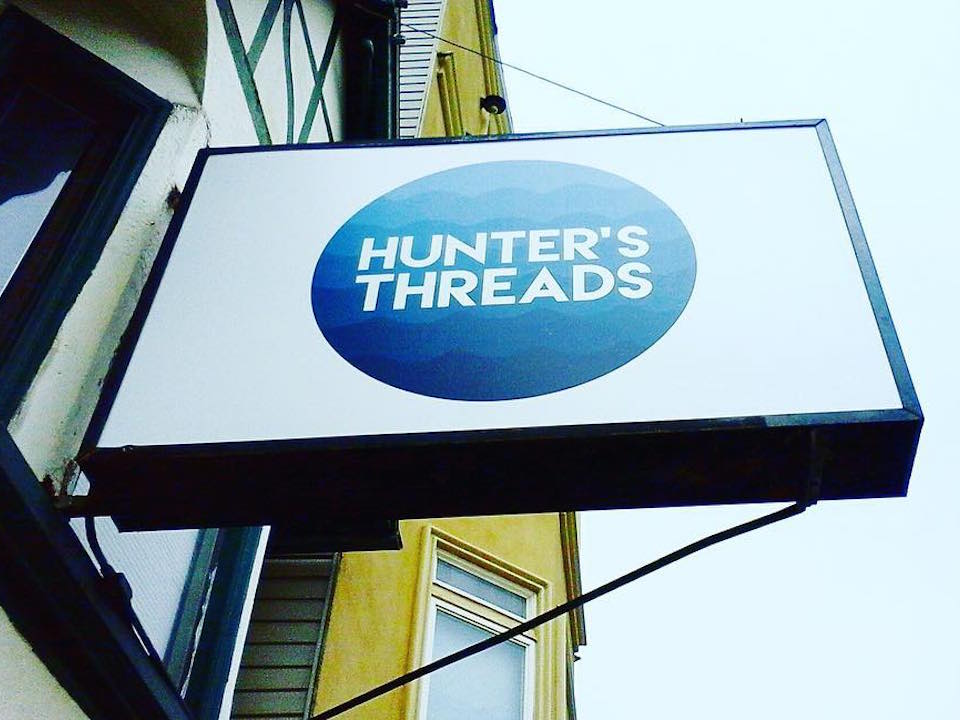 Her struggle inspired her to establish Hunter's Threads, a secondhand store for children's clothes at 2124 Taraval St. (between 31st and 32nd Avenues). It opens this Saturday, September 3rd.
The new store will accept donations of secondhand children's clothing for resale, and a portion of its proceeds will go to fund therapies for developmentally delayed kids—offered right on-site at Hunter's Threads.  
Starting in 2017, the store will double as a clinic, with assessments, intake, and most importantly, free therapy offered in private rooms on-site. The intake and the clinic itself will be administered by Build, Learn, Thrive, the same group that helped Hunter. 
For kids like Hunter, these programs can make a big difference in their progress. Scott described how a summer camp at Build, Learn, Thrive allowed Hunter to accomplish something that wasn't possible for him before: coloring pictures in between the lines. 
Retail and charity are in Scott's blood. Her parents, Roger and Maite Huang, started San Francisco City Impact (SFCI), a nonprofit based in the Tenderloin that works with inner-city youth through ministries. Both she and her brother grew up working at the organization, including its thrift store on Turk and Jones. (While Scott continues to work at SFCI full-time, Hunter's Threads is not affiliated with the organization.)
Thanks to Scott's background in community work, Hunter's Threads has already received support from local organizations. "From the beginning, Lisa [Nowell] from Recess was very supportive and hosted a clothing drive. She encouraged me to continue," Scott said. "Chad and Kimberly [Christensen] from SF Smiles—they gave me a ton of clothes. They usually give them away for free, and not for resale, but they liked that we're going to be providing free therapy."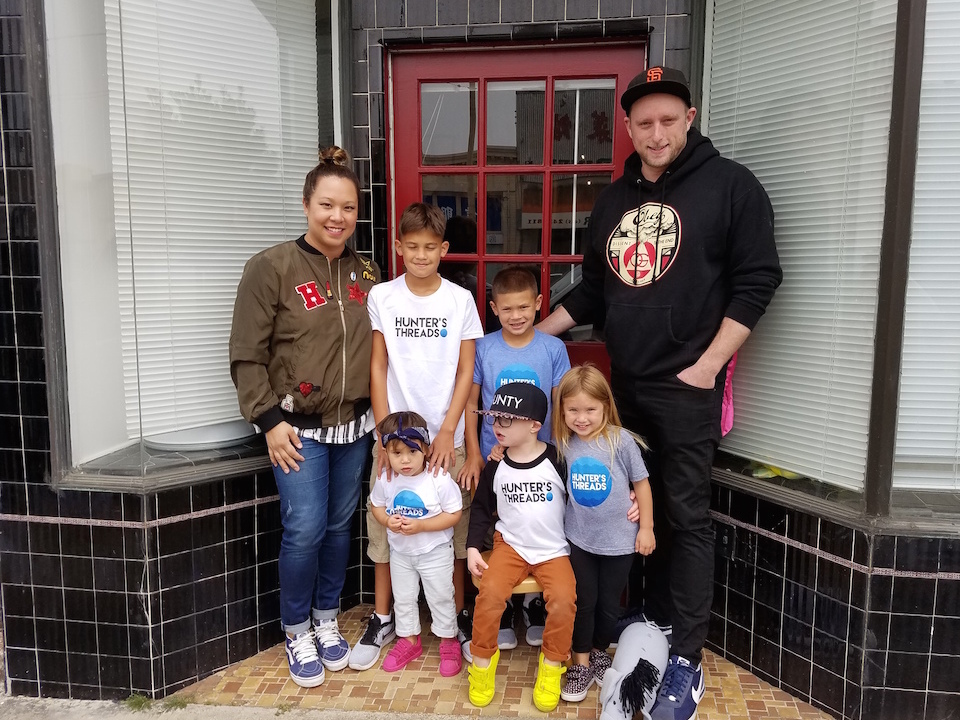 As Hunter's Threads takes off, Scott hopes that the community will continue to support the store and its programs. "Outer Sunset parents, schools, and daycares could help out with clothing drives, so we'll have a consistent clothing source," she said. "And of course, purchasing clothes from Hunter's Threads."