This spring's unveiling of the Castro Muni station's rainbow escalator was a memorable moment for the neighborhood—and drew some mixed opinions.
The escalator's upgrade, the first of several at Castro Station, was significantly delayed: the SFMTA told us last October that it would take four and a half months to replace it, but it didn't debut until about seven months after construction began.

The SFMTA has made better time with the station's north entrance escalator, which closed for an upgrade in May, and is now saying that it will resume service later this month, five months after construction began.
Once it reopens, construction will immediately begin on a third escalator: the inbound escalator that leads to the Castro Station platform. According to the SFMTA's website, that escalator is similarly expected to be out of service for "about five months." Work hours will be from 6am-3pm weekdays, with some weekend work required.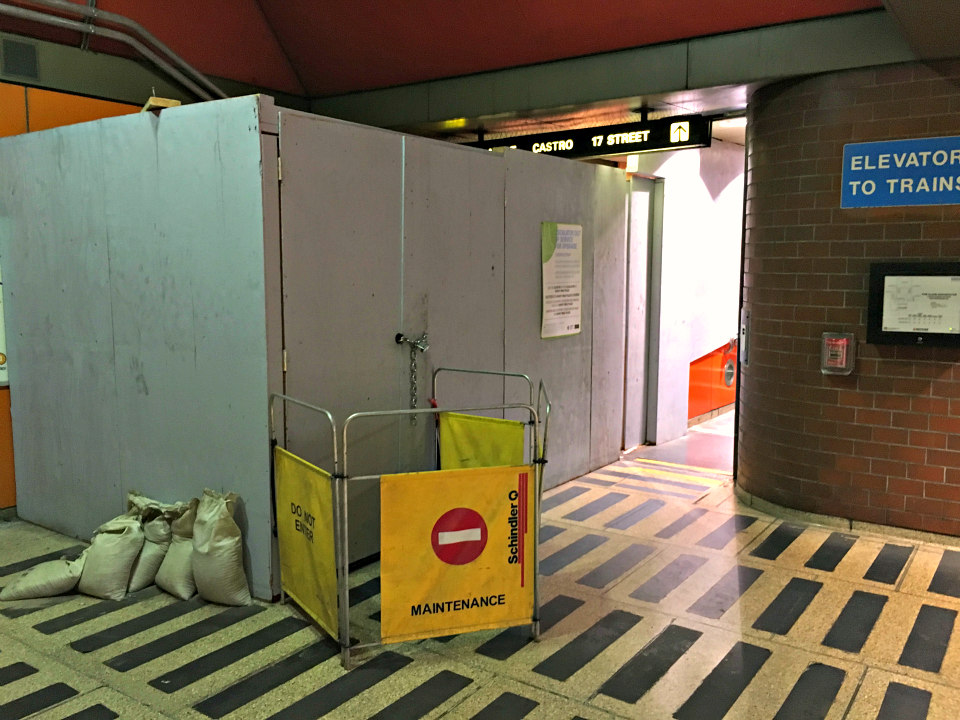 SFMTA's ongoing escalator rehabilitation project has taken place in two phases. Phase 1, which replaced five escalators at Church, Powell and Van Ness stations, was completed in 2014. Phase 2 of the project, which started in November 2015, is working its way through fixing 17 escalators at Montgomery, Powell, Hallidie Plaza, Civic Center, Van Ness, Church and Castro, for a total of four years of construction. 
"Most of the old escalators at Muni Metro stations have been on the job for over 40 years," the agency says in a statement. "They are outdated and easily break down. The new units, equipped with state-of-the-art technology, will make the Muni system safer, more reliable and more accessible, especially for seniors and customers with special needs."

According to the SFMTA, the escalator work takes approximately five months per escalator, because each escalator is custom-designed.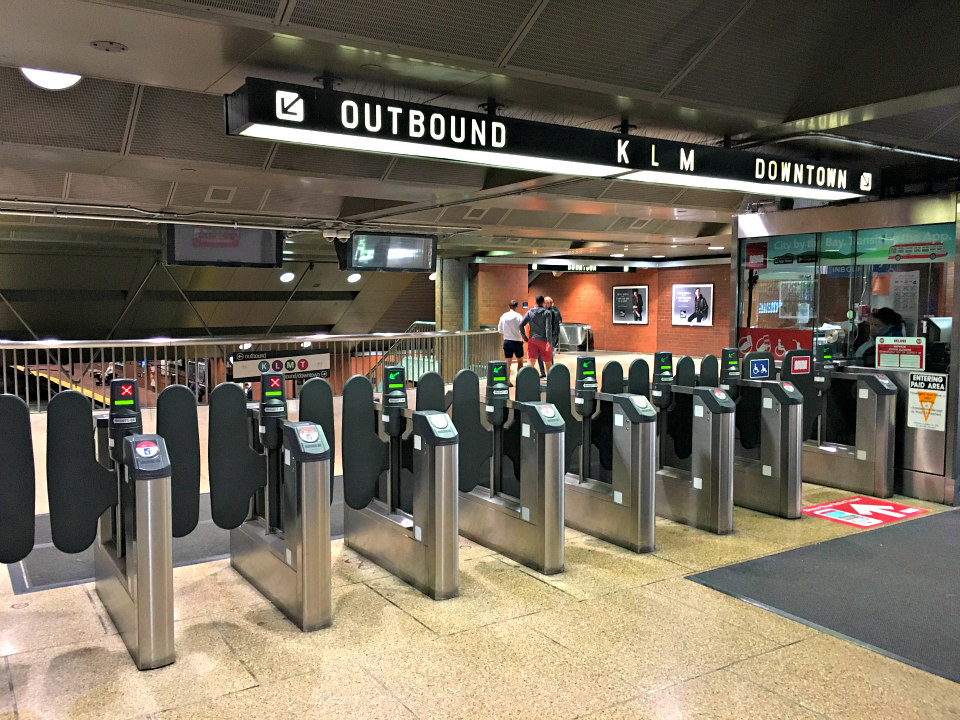 It's still uncertain if the soon-to-debut new escalator, and Castro Station's other upgraded escalators, will include rainbow features.
The use of rainbow lights "has not yet been determined," wrote SFMTA spokesperson Paul Rose in an email. According to Rose, the initial plan was for the escalators to have traditional white lights. "If [rainbow lights] are something the community would like, we can certainly consider it."
You can email SFMTA public relations officer Jay Lu ( [email protected]) if you have any thoughts on how the Castro Station escalators should be lit. What do you think—white or rainbow LEDs?