Last week, we broke the news about Paul Bavaro's plans to revamp his Mission bar Dear Mom into an homage to North Beach's departed Crowbar, which was known for its jukebox, pool tables, and punk rock vibe.
Readers have since asked us what's going on with the building at 401 Broadway that used to house Crowbar. As of this year, the space has been closed for a decade—though its awning and sign remain.
In March, we reported on the most recent plans for Crowbar's former space: a boutique hotel and sushi bar. But a representative from the Planning Department said the project has been "placed on hold" because the applicant hasn't submitted a complete response to a set of requirements issued in April. Tom Zhang, the architect on the project, said that he and the building's owner are still assembling the information that the city has asked for, but the scope of the work is quite extensive.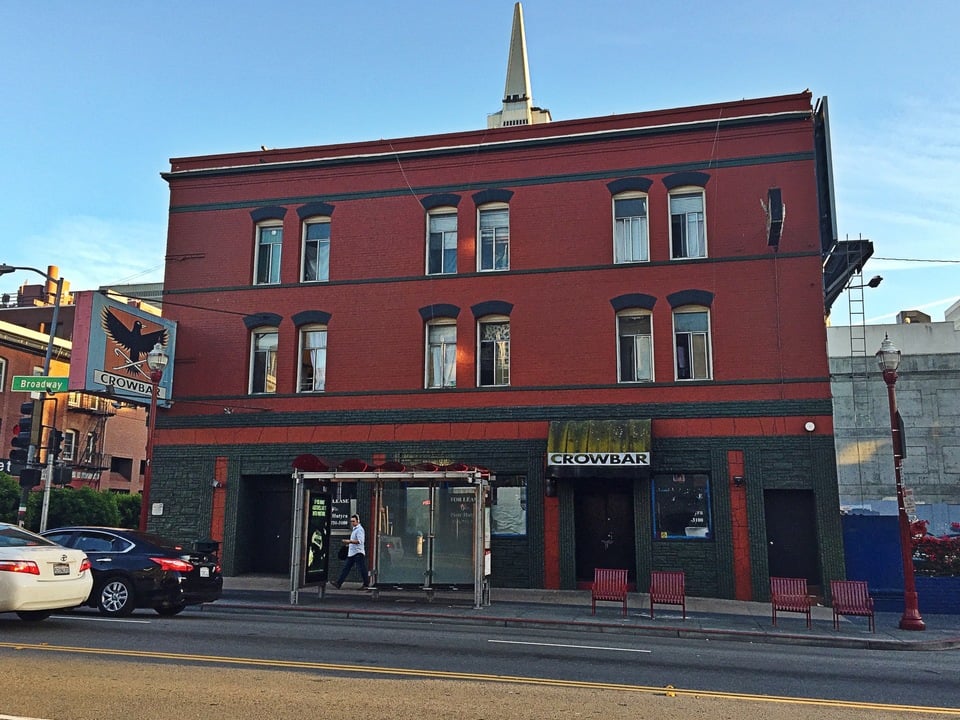 Crowbar's second owner, Roy Marinaro, said the bar shuttered in 2006 because he and the landlord could not come to an agreement on a lease. "10 years ago, the owners had the feeling that they were going to put it on the market and it was going to sell right away. They kept saying, 'It's North Beach!'"
But Marinaro believes North Beach isn't what it was back in the days when Crowbar was in business, alluding to the crime that comes along with the numerous strip clubs in the area. 
"You walk down Broadway now and everything is closed, or, it's all strip clubs," said Marinaro. "I just don't see a boutique hotel going in there."
Samson Shirakhon, who opened a second location of his Lower Haight bar Noc Noc at Broadway and Kearny last year, disagrees. "It's fine," he says of the neighborhood.
When Shirakhon first opened the new Noc Noc, he saw some crime and homelessness in the area, but he believes it's on the decline. The Broadway location doesn't do as much business as the Lower Haight outpost, but nearby restaurants like Coi, Quince, and Cotogna help bring in customers.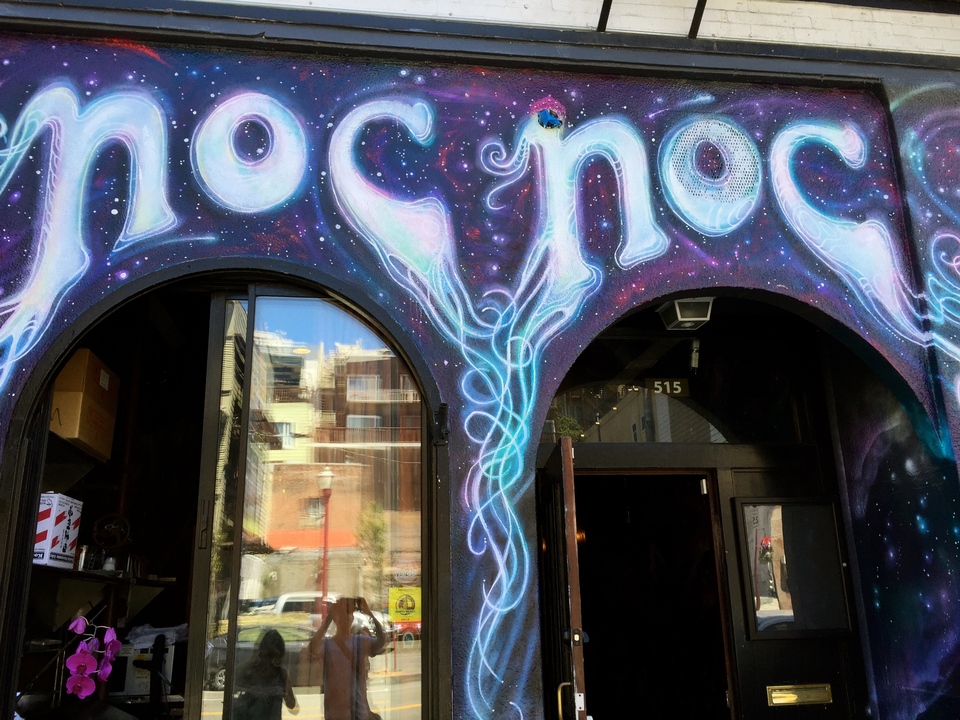 "I think the neighborhood is turning the corner and getting better," he said. "This year, when Salesforce came to town, a lot of them came in here, and people from Tinder [as well as] people who work downtown often drop in for a drink after work."
But he does have one caveat: "I feel like what I see is through rose-colored glasses. We close before the strip clubs get out. I sometimes hear about some of the crime in the area, but I really don't see it."
Shirakhon believes that the space's owners may have made an error in letting Crowbar go, but he also thinks that the neighborhood is evolving. Planning is imposing stricter requirements, he argues, because they just "don't want to slap something together ... they just want to get it right."