Dear Mom, open since 2012, will be introducing some changes soon. Owner Paul Bavaro plans to revamp the bar-restaurant at 16th & Harrison by the new year, bringing in new food menus and pool tables and changing the bar's name. 
Bavaro is no bar-business rookie. He got his start in the '90s as a bartender at two now-closed bars: North Beach's Crowbar and the Western Addition's Fulton Street (which is now Barrel Head Brewhouse).
Since then, he's opened several successful drinking establishments: two are also in the Mission (Thieves Tavern on 14th Street and Blind Cat, originally called "Dirty Thieves," on 24th Street), and a third, Whiskey Thieves, is on Geary Street in the Tenderloin. They're all "little neighborhood bars," he said.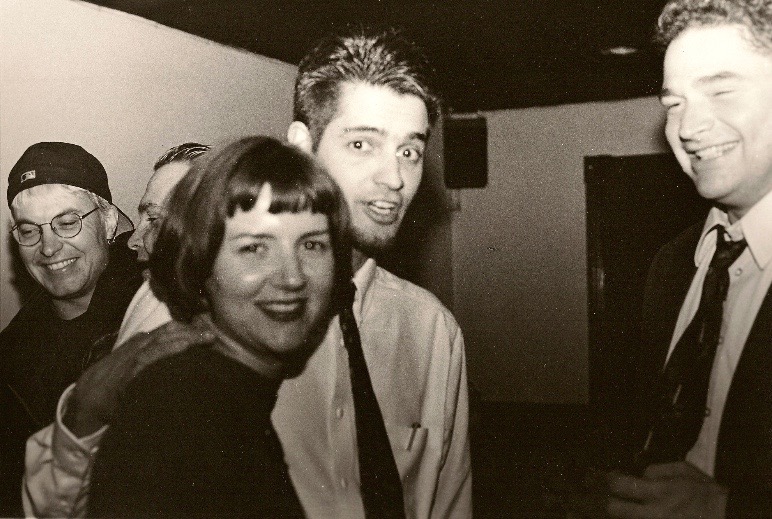 When he opened Dear Mom, his fourth and most recent business venture, Bavaro wanted to mix things up: it's a larger space than his other bars, and is also the first of the three to offer food. A couple of Bavaro's employees came up with the "Dear Mom" concept and name, and he ran with it. But he says the concept just isn't working in terms of profitability, so he's changing things up.
He plans to scrap Dear Mom's current food menu and focus more on the bar side of things. The food will remain, but he'll serve items that "aren't profitable, just plentiful," like $2 tacos, a vegan option, and additional "non-greasy, but 'snacky' food." The menu will likely have only five to six items total. 
Bavaro also plans on getting rid of the burger. "San Francisco has become the home of the $15 hamburger," he said, and the cost of the burger at Dear Mom has become a bone of contention. Bavaro says that he personally doesn't like paying high prices for food, so he doesn't want to serve it.
As far as the new name, Bavaro's still playing around with possibilities. He wants it to be some kind of homage to Riley O'Callaghan, his dear friend and Crowbar's original owner, because he's learned a lot from him over the years about running bars. He's thinking of something with "Crow" in the title, but nothing is set in stone.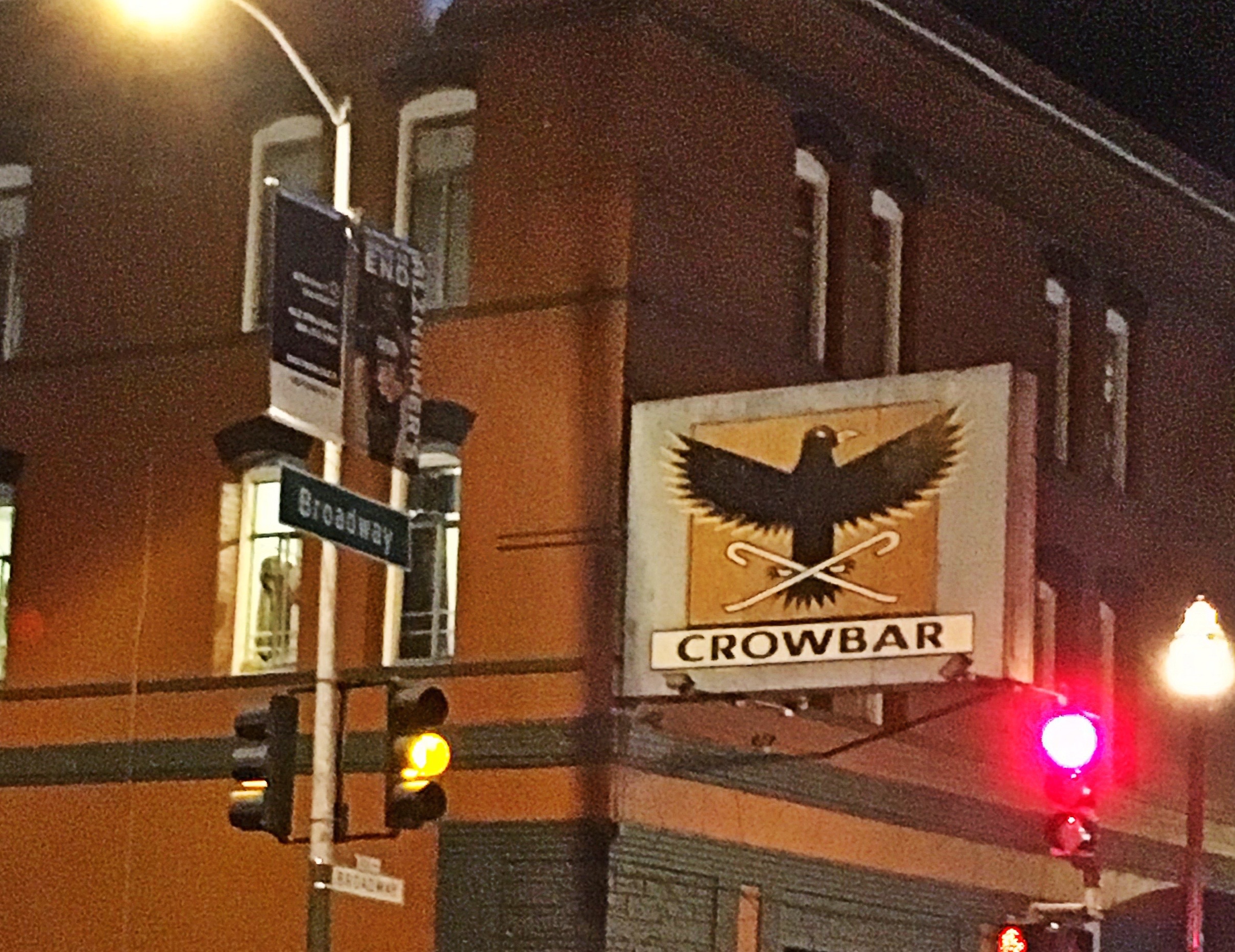 O'Callaghan told us that Crowbar closed in 2006, after "my successor, who I sold it to [in 2004], and the landlord failed to come to terms to continue the lease." But before that, he said, it did well in North Beach.
Despite being surrounded by famous dive bars like Specs, Vesuvio Cafe, and Mr. Bing's, O'Callaghan believes Crowbar succeeded because it was a little louder, punk rock, and younger.
"I think that the amount of space, the pool tables and the jukebox selection had a lot to do with [its success] back then," said O'Callaghan. 
Crowbar was 3,500 square feet, and Dear Mom is even larger, with 4,000, so Bavaro believes he can emulate Crowbar's former layout, as long as he can get permits in place to add some pool tables.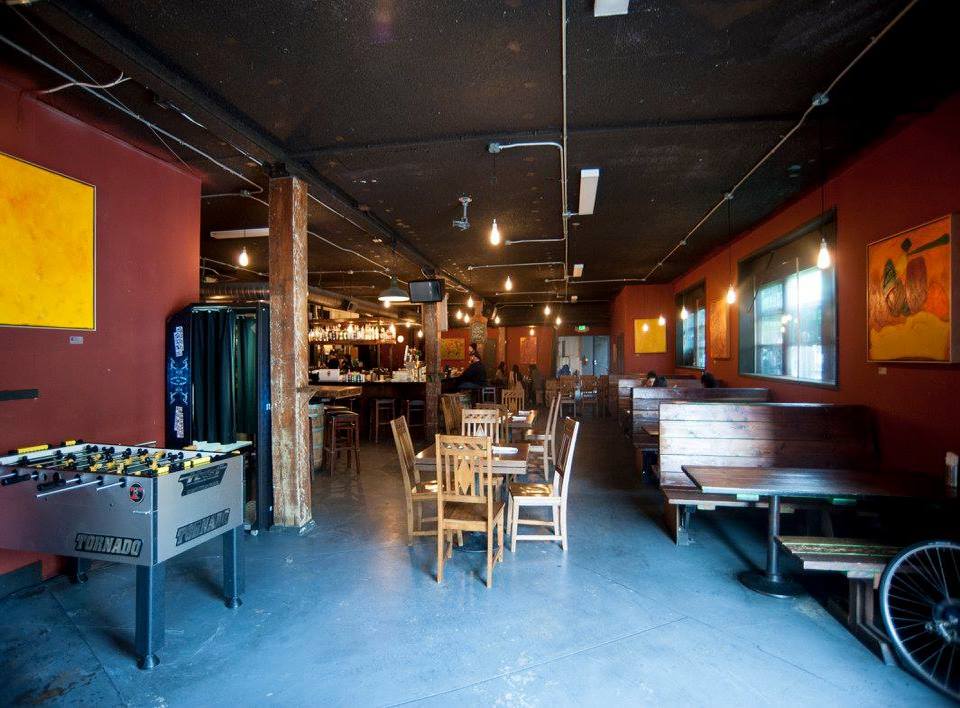 However, the bar has one issue that Bavaro will be hard-pressed to change. He told us business hasn't been helped by the frequent presence of homeless encampments on both sides of the street, which often discourages customers from sitting on the bar's sidewalk patio—or visiting Dear Mom in the first place. 
Many patrons have told Bavaro that they don't like to walk in the area near the bar. "They say that they don't feel safe, so they try to avoid it," he said.

"Everyone is trying to deal with the homeless problem, and it's hard, because you want to be compassionate. Few people are homeless by choice," Bavaro said. "It's a problem."