A new Union Square spot for drinking and dining, called Rambler, will begin serving dinner tomorrow evening. And those who haven't seen Hotel Zeppelin, the new boutique hotel the restaurant is located in, should expect to step into a scene.
Located at 545 Post St., the former Prescott Hotel, Rambler is the latest concept from Hat Trick Hospitality Group, which also operates Redford in the Tenderloin, and The Brixton and Sabrosa in the Marina.
The two-level restaurant and bar offers two distinct dining areas, an airy upstairs cafe, and the cozy, more serious Zinc Bar downstairs. The intent behind breaking the space into so many different zones is for tourists, office workers, shoppers and theatergoers to all find comfortable seats.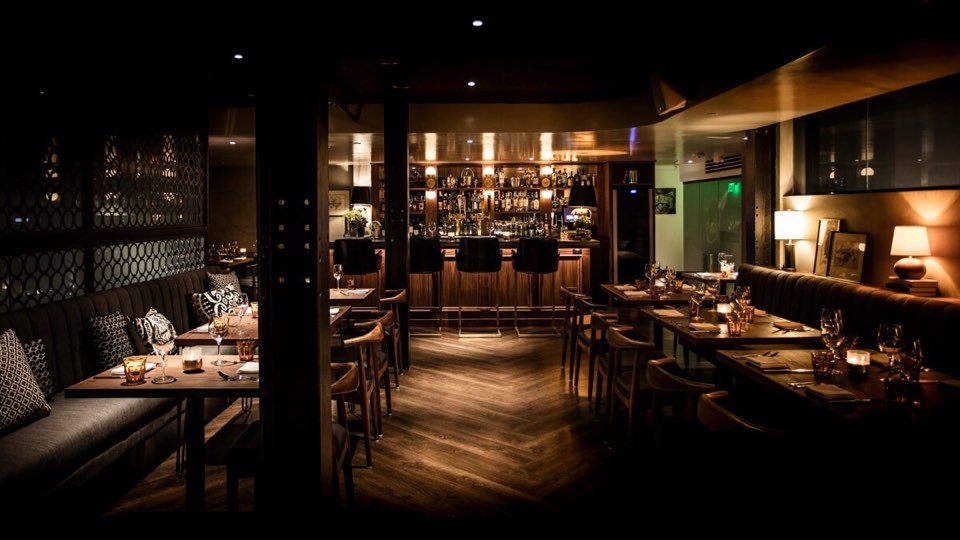 Rambler's space was once Postrio, chef Wolfgang Puck's legendary restaurant, and that history has not been overlooked. The historic centerpiece of the restaurant is Puck's original pizza oven; although, it's not yet up and running.
Rambler's interior features slate-gray fabric on banquettes dotted with black and white pillows, moody black and white photographs, metal filigree and brick walls. According to the webpage for the ongoing crowdfunding campaign, the team aims to create an "old-world feel with a little bit of a rock n' roll flair." Each floor has its own bar and invokes that vibe in a different way.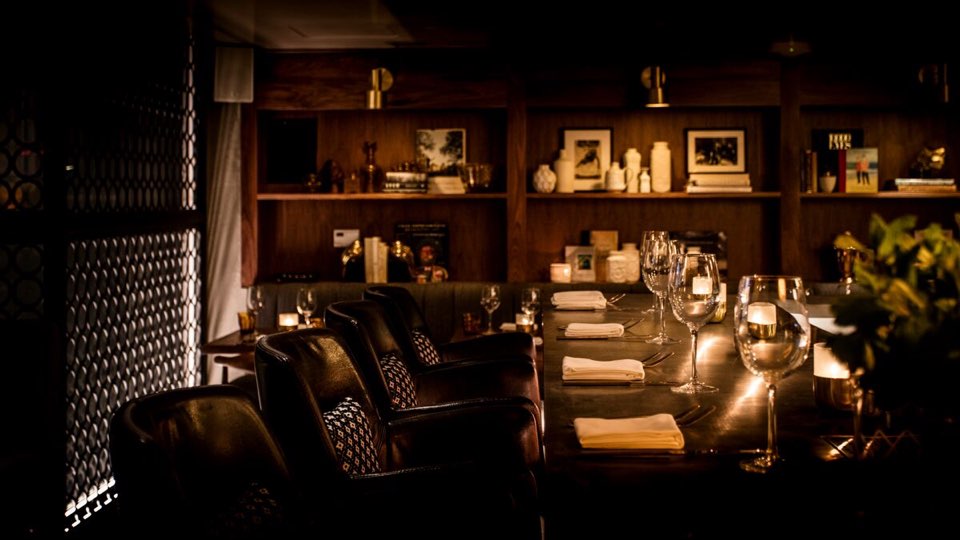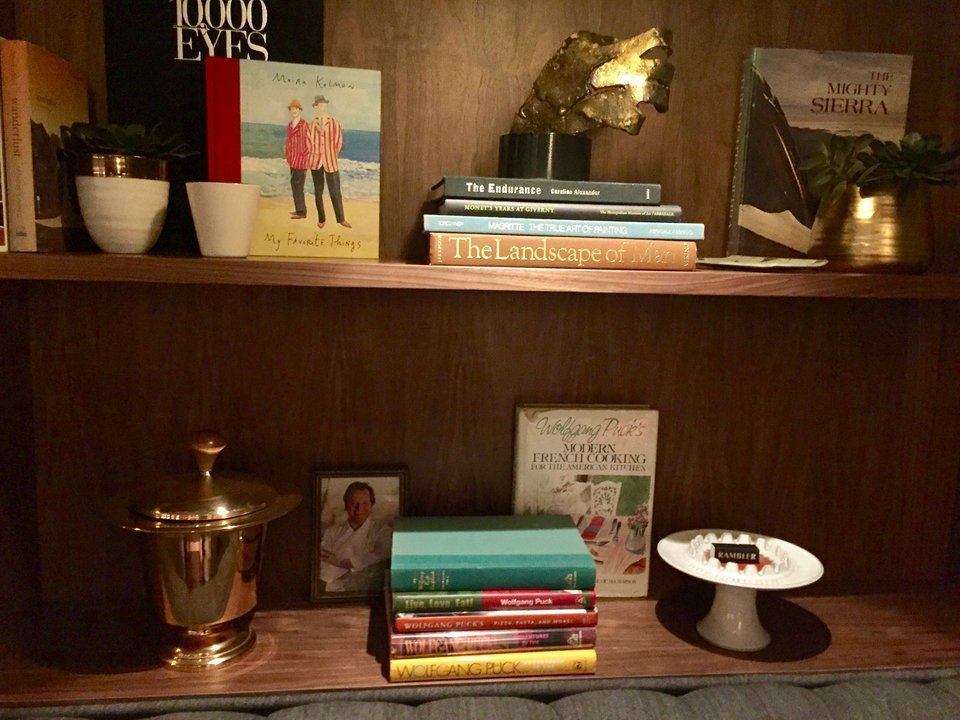 Executive Chef Robert Leva, formerly of SoMa's Salt House, is serving a Californian menu with Italian accents. Clams casino, baked Hammersley oysters, foie gras torchon and tagliatelle with lamb sausage and tomatoes are all offered as starters ($14-$24)
Entrees range in price: A white cheddar cheeseburger with red onion-bacon jam, pickles and fries is $17. More expensive entrees include a California king salmon ($32), roast chicken ($27), heritage pork chop ($29) and braised rabbit pot pie ($26). On the high end you'll find the wood-grilled Mt. Lassen rainbow trout and bone-in ribeye with bordelaise both designed and priced ($50 and $68, respectfully) for sharing. Pizza will be added as soon as the pizza oven is ready to fire up.
The cocktail menu is the brainchild of bar director Simone Mims, who said everyone involved in the restaurant's planning had chef Puck in mind and hopes Rambler will "live up to his legacy."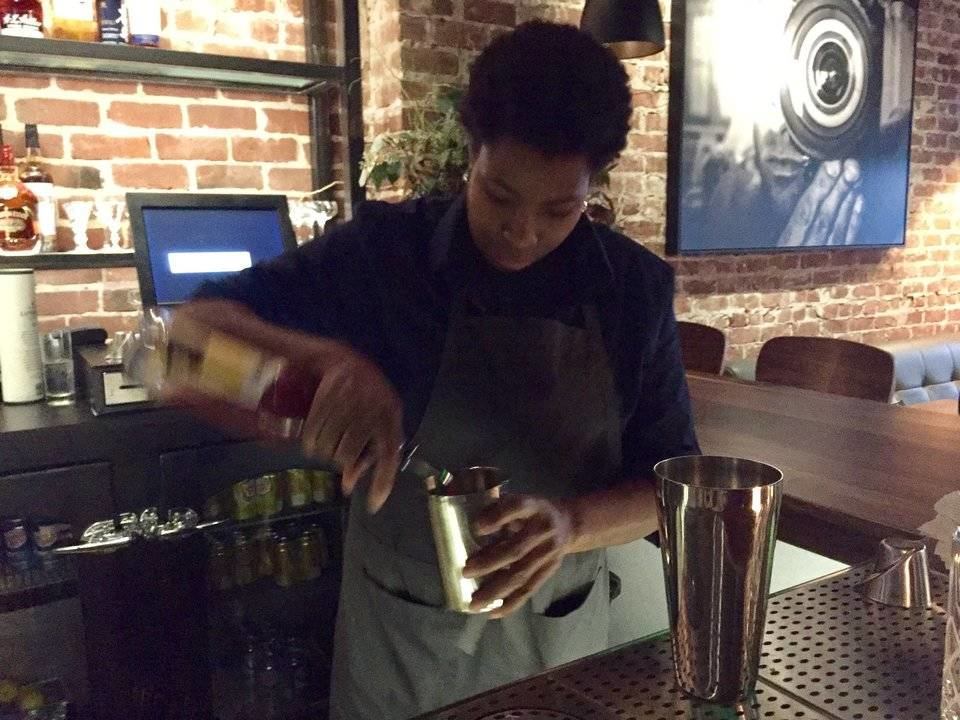 One of Mims' creations is the Mims' Grape Expectations, which combines Bolivian brandy, dry curacao, cane syrup and tarragon. Another is the Mele, a foam-topped mix of apple and fennel juices, ginger and gin.
Starting tomorrow, hours will be 5:30-10pm Sunday-Wednesday, and 5:30-11pm Thursday-Saturday. Eventually, Rambler will add weekday lunch and weekend brunch. But to start, the management team has a lot on its plate, as the restaurant will also provide room service to Zeppelin guests.