Pedestrians have been coming to a standstill and pulling out their phones for photos at 18th and Mission, where a festive array of balloons now wreaths the building that houses Mi Ranchito Market.
The source of the fun is actually on the second floor, which is home to the offices of Oh Happy Day, a party-centric blog that celebrated its 10th anniversary this week.
For last night's anniversary bash, Oh Happy Day founder Jordan Ferney commissioned her friend Jihan Zencirli to create the balloon installation. Zencirli, an L.A.-based artist, is the founder of Geronimo Balloons, which has erected similar installations all over the country, from the Giants' dugout at AT&T Park to Los Angeles' Standard Hotel. Later this year, she'll bring them to France and Morocco as well.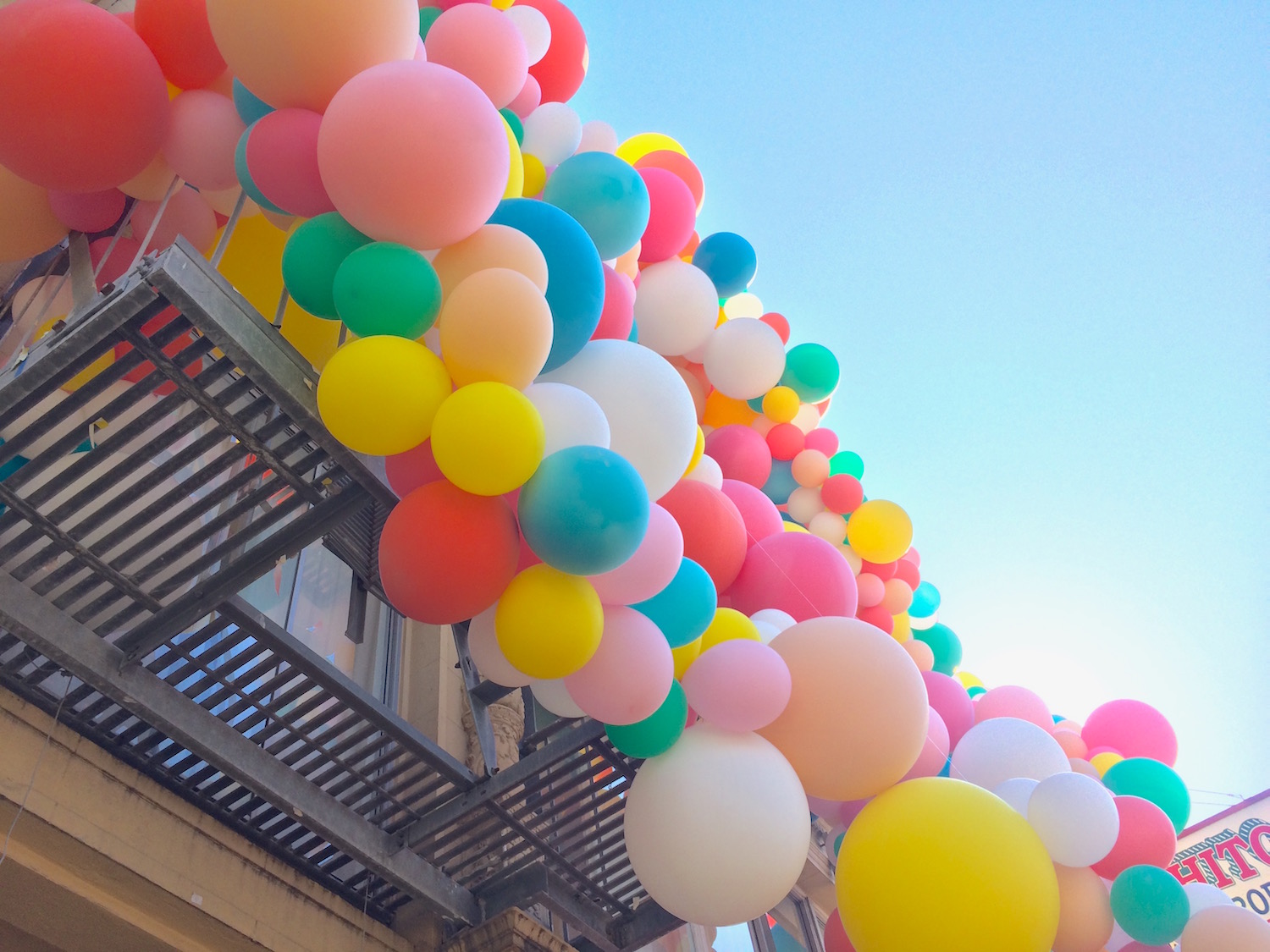 The installation took two days to create, and Zencirli told us she had five to ten assistants helping to build it at any given time. She estimates that the sculpture contains approximately 5,000 balloons, all of them made with biodegradable, compostable latex.
"When we put in the order with our normal balloon people, they called us and said 'Oh, I think there's been a mistake,'" said Ferney, laughing.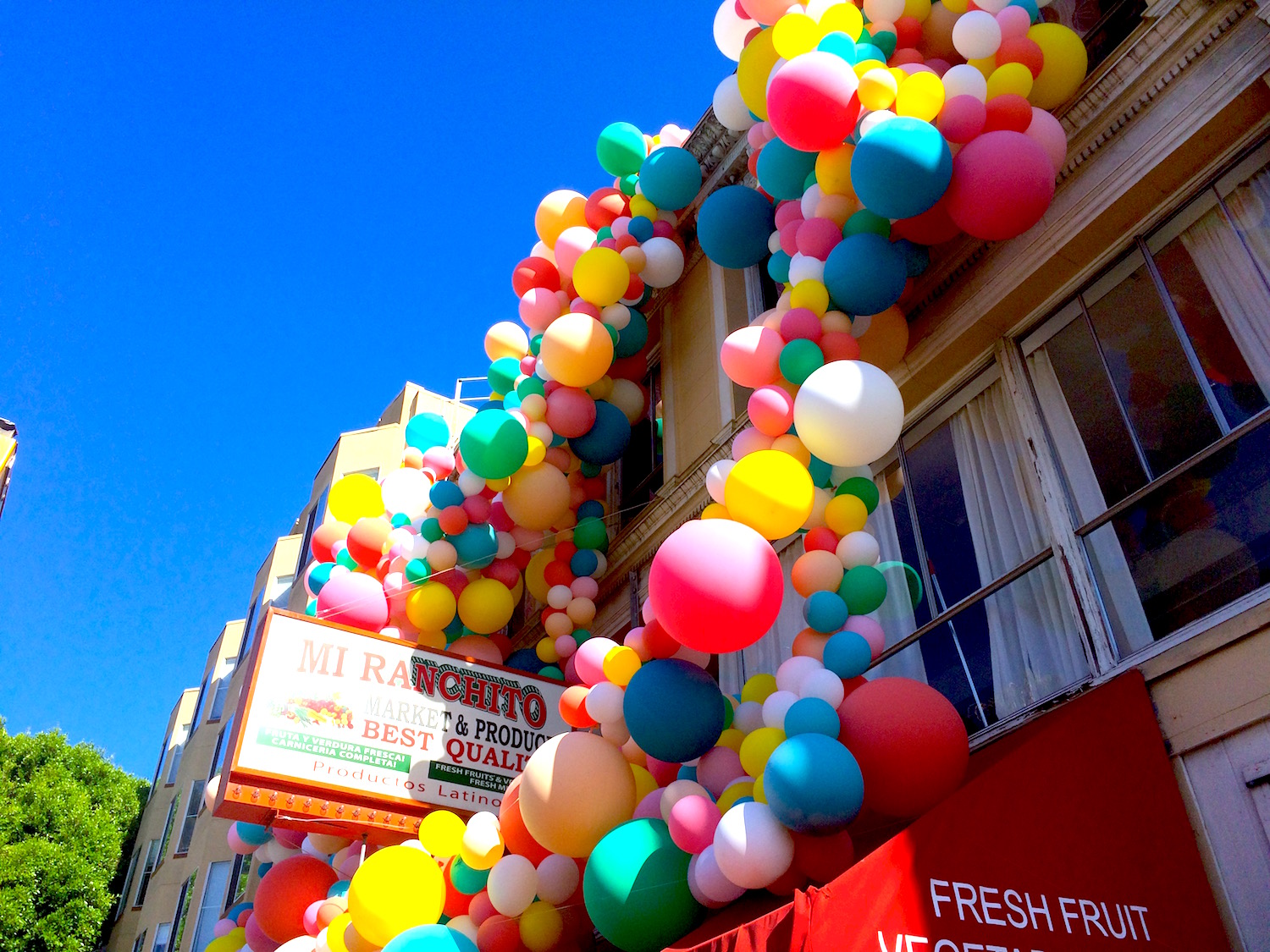 Before the sculpture went up, Oh Happy Day got the go-ahead from both Mi Ranchito and its upstairs neighbor, maker space Noisebridge. ("It's cool!" a cashier at Mi Ranchito responded when we asked what he thought.)
"It makes us so happy to see so many people coming by and taking photos of it," says Ferney. "And our neighbors have been super cool about it."
Zencirli plans to leave the installation up for a few weeks as the balloons deflate. "I actually love them more as they start to break down," she said. "They look like little jewels on a line, and they fall against the building, like a little adornment. I know it's weird, but I actually prefer it to the inflated balloons."
She added that she only places her work on public-facing buildings, so that everyone in the community can enjoy it. "It's been especially nice hearing from the people who shop at Mi Ranchito, that they enjoy it," she said. "I hope it puts a little magic in the mundane task of going to grab groceries."