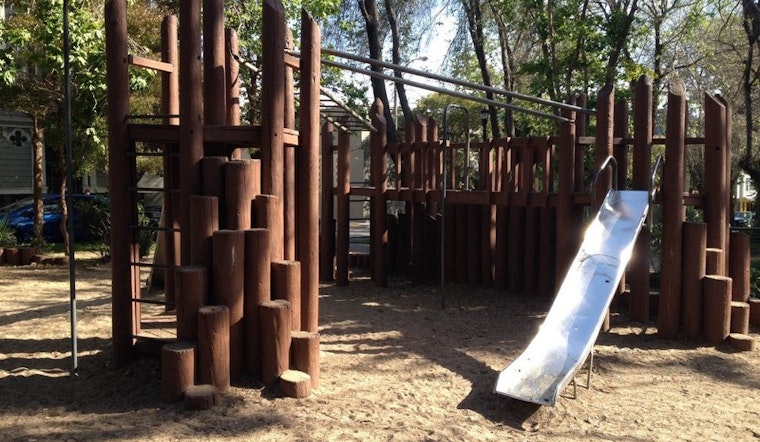 Published on November 30, 2016
Bad news for eastern SoMa residents: the long-awaited completion of the South Park renovation project has been delayed. The project, which has been underway since last November, was originally set to wrap up in August or September, but is now likely to stretch to February.
According to Rec and Park representative Joey Kahn, the delay is due to complications with the park's storm and sewage system, which were discovered last month. 
Fixing the drainage system issues will require street closures on Jack London Alley, to connect the stormwater system to the manhole sewer system. The exact date of the closures hasn't been nailed down yet.
Kahn said the delays shouldn't contribute too much to the project's $2.8 million price tag. "We are currently assessing the cost of the delays, but at this point, it appears to be minimal, because these delays were offset by contractor delays."
Though the storm and sewage system constituted the primary delay, there were some other setbacks as well. A portion of the park's new playground structure hasn't arrived was also delayed, because "the manufacturer terminated their contract with their steel supplier," Kahn said. It's since arrived, but has yet to be installed. 
Rec and Park workers also discovered a hawk's nest at the site in July, which limited construction to hand tools only for several months. (A biologist is monitoring the nest.) And the recent rains haven't helped matters, either.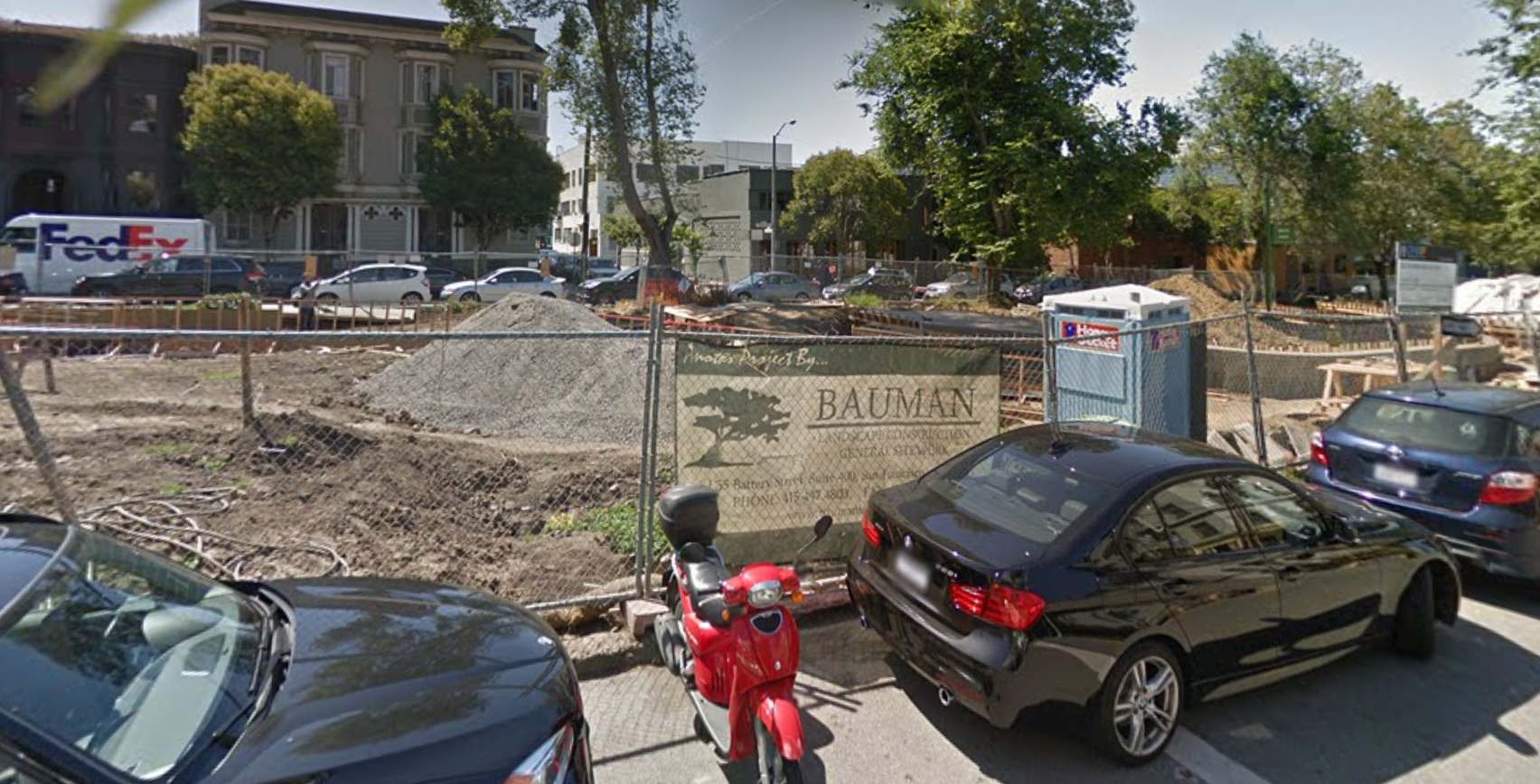 Built in 1852, South Park is the city's oldest park, and its current makeover was eight years in the making. The South Park Improvement Association has been lobbying to revamp the park for years, but after failing to rally the level of community support it needed in 2008, it had to work for four more years to secure funding, which ultimately came from the San Francisco Parks Alliance.
The revamped park, designed by David Fletcher of Fletcher Studio Landscape Architecture, will feature increased seating, an elongated pathway through the park, better lighting and full ADA accessibility.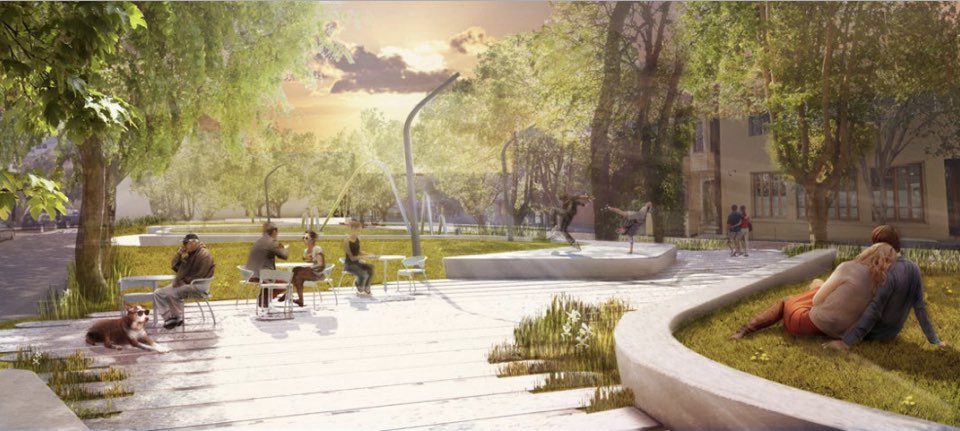 80 percent of construction on the park has been completed, and the final touches will include traffic-calming features and giving the new sod time to establish, Kahn said.
The plan is now to open up in February 2017, but "as with any construction project, setbacks are possible, especially if we get a lot of rain." We'll have more details on the park's reopening event as it approaches.