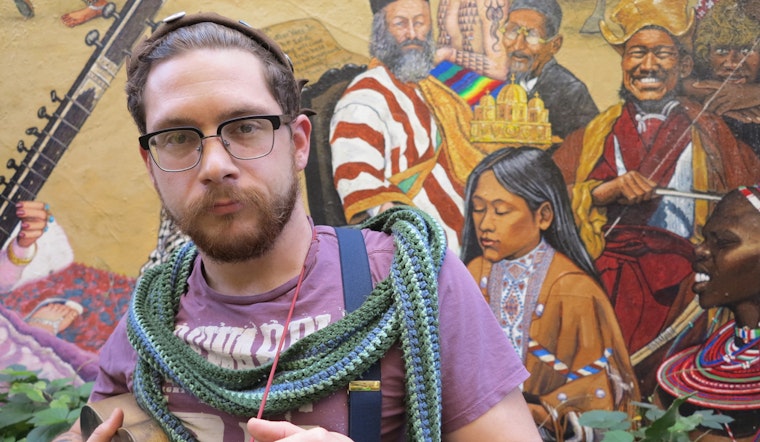 Published on November 29, 2016
If you ask local performer "Clyde Always" what he's all about, he'll give you a succinct, rapid-fire response: "Clyde Always, for the promotion of bliss, writes and recites his own blend of clever verses."
His performances have names like "The Vegetarian Bagel Shop," "Manny and the Hot Dog Cart," "Devon and the Vegan Cappuccino," and "The Origin of the Gods." Armed with little more than this information, we caught up with Clyde the other day at Cafe International, where he's been hosting the weekly open mic night on Fridays since 2014.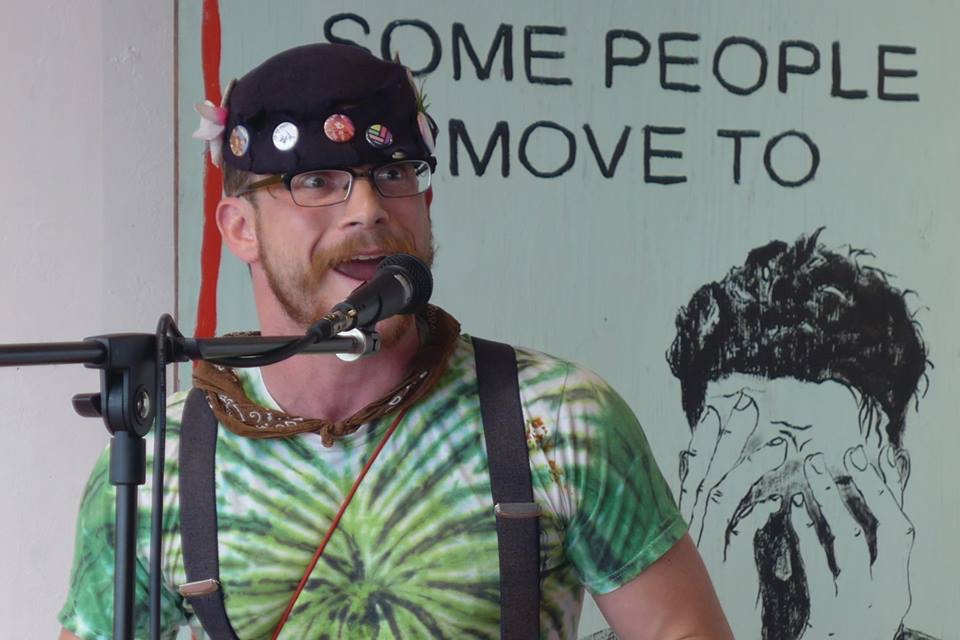 Donning a ukulele he affectionately refers to as "Haylee The Ukulele," and wearing suspenders and an interesting hat, Clyde (who chose not to use his given name) greeted us with a smile, and we got to chatting.
Originally from upstate New York, he first moved to Berkeley in 2005, and then to the Lower Haight in 2012. At the time, he was a cartoonist just getting into performance poetry, and he cited underground cartoonists R. Crumb and Gilbert Shelton as major influences of his. Their legacies, along with those of the North Beach literary movement, beckoned him to the Bay.
Also, Mike Myers apparently had something to do with it. "I remember being 12 years old watching 'So I Married an Axe Murderer,'" said Clyde. "Mike Myers' character was in one of those hipster cafes reciting poetry, and I thought, 'That's what I want to be when I grow up.'"
He realized that dream in the summer of 2012 when he first performed poetry at Cafe International's open mic night. Clyde—then reading under his given name—told us he delivered a somewhat sheepish performance that didn't go over well, and after that developed the vaudeville entity that is now Clyde Always.
And, as far as we could tell, he takes it very seriously.
"Clyde Always has always been around. He was a vaudevillian at the turn of the century, who was struck down," he explained to us. "His ghost then came back and possessed my body, and now the 21st century has no idea what just hit it. Vaudeville ain't dead!"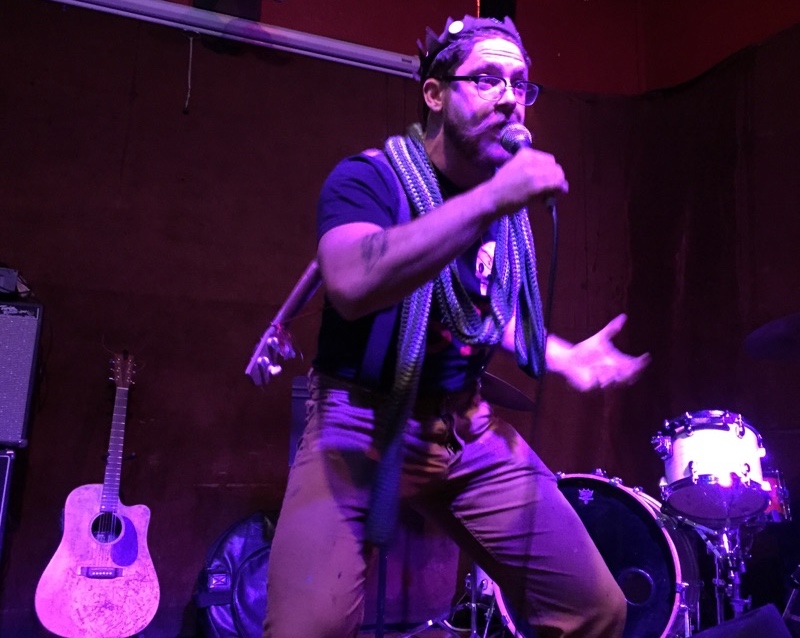 Although Clyde writes poetry and creates cartoons both for his own independently produced zines and for local print newspaper HAtCHBeat, his flagship creation is The Clyde Always Show, snippets of which you can catch every Friday at Cafe International. The frenetic performances  are entirely reminiscent of something you may have seen at a traveling circus in the early 20th century.
In fact, since taking over the open mic night, he's steered the format in the direction of a modern-day vaudevillian cabaret show.
"I'm the MC and ringleader of the three-ring circus," he told us, explaining that he feels many other open mics around the city are too bound to one form of expression, and that both his work and the night in general aim to combine performance, music, poetry and a little bit of comedy all at the same time.
"If I'm on, eight times out of ten I have the power to stop time and transport my listeners away from whatever room they're in and into the lives of the characters I become," said Clyde of his performances, which draw inspiration from everyday life in SF. "My stories are things that people can immediately connect with, from a newcomer to the city or an 80-year-old man ... I try to get people to connect with their inner child and get them to identify and empathize with the characters and settings."
Clyde is a familiar face on the open mic circuit, performing at Sacred Grounds on Wednesdays, and at the 16th and Mission poetry circle (which is held outside on the corner of 16th and Mission) every Thursday. He's also performed at The Lost Church nearby, as well as Bazaar Cafe in the Central Richmond.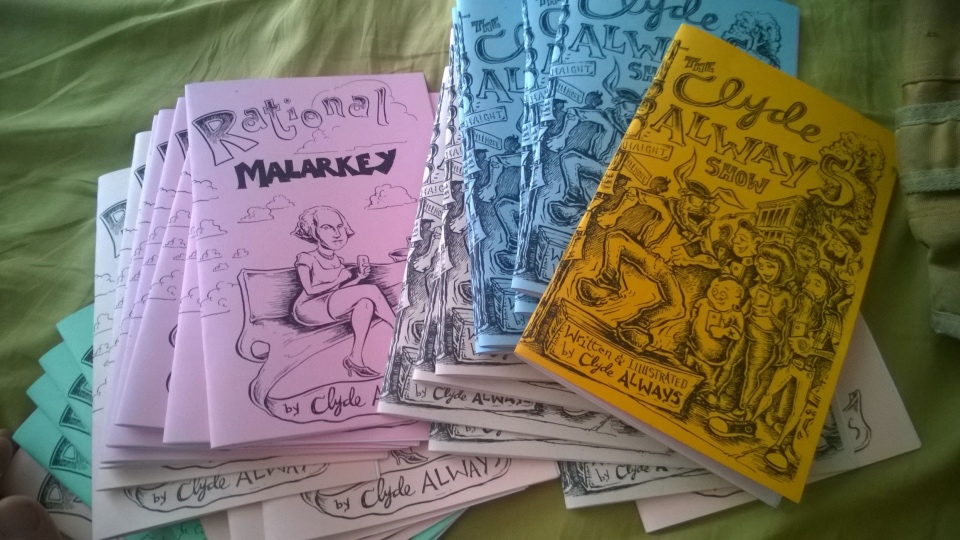 After speaking with Clyde and watching some of his performances, one thing became abundantly clear: The guy loves what he does, and he wants to share it with anyone who cares to listen.
"I like being able to channel the universal genius and I think that's what most artists are actually doing," he told us. "I am the interpreter of the light ... and I reflect it toward all the happy people around me, and I know that these people are better for having experienced that light shined out through me."
If you are interested in participating in the Friday open mic at Cafe International, sign up at 7:30 on Friday night. Slots are then given out via a lottery system. For more on Clyde, check out his Facebook page.