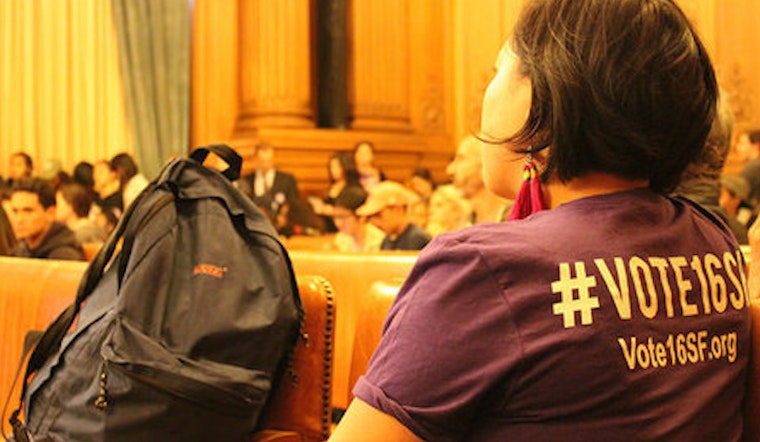 Published on November 02, 2016
With the election less than a week away, much is at stake both on national and local ballots. But one group of citizens in the U.S. can't vote: teens. 
That could change thanks to Proposition F, which is on the ballot to allow 16 and 17-year-old San Franciscans to vote in local and school board elections. (State and federal voting would still be limited to those over 18.)
To help local teens win the vote, a new organization, Vote 16 SF, has formed, and two Outer Sunset teens—Joshua Park, 15 and Cami Doo, 16—are involved.
Doo and Park say that allowing 16 and 17-year-olds to vote will help San Francisco take a proactive approach to low voter turnout, and increase civic engagement at a young age. According to Vote 16, less than 40 percent of the city's registered voters turned out for last year's election.
"We're trying to build young people's skills and civic engagement at a younger age through voting," says Park, a sophomore at Lowell High School and the District 4 Youth Commissioner.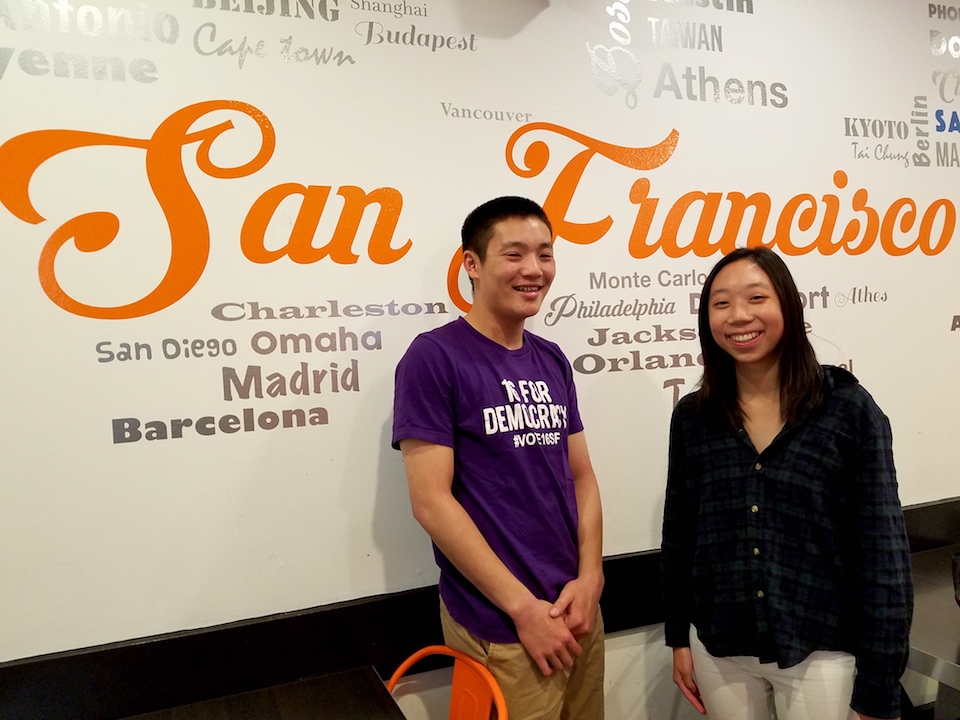 "There's been a lot of research about voting, and if you start [voting] earlier, you're more likely to become a voter," says Doo, a junior at St. Ignatius Preparatory. "If you're embedded with your community ... you can have a discussion with your teachers, family, and peers. 16 is a much better age to start voting than 18."

If the proposition passes, up to 15,000 teenagers would be eligible to vote in local elections, increasing the number of registered voters in the city by 1 3 percent, according to City Controller Ben Rosenfield.
If it passes, both Doo and Park are eager to participate in the civic process and make their voices heard on local issues in the Sunset, including affordable housing and public transportation.
"I see a segregation between the political body and the community in the Sunset," said Park, comparing the Sunset to civic engagement in other communities in San Francisco. "People in the Sunset—or adults in general—aren't really emotionally connected to the issues and don't care about the voice they have."
"A lot of the big legislation that gets puts forth in the Sunset isn't groundbreaking, but has a lot to do with the way with our streets are structured," Park noted, citing recent changes to the L-Taraval as one example. "Once many of these changes get made, a lot of community members complain, but they don't have the heart to make the kind of organized change we need to see."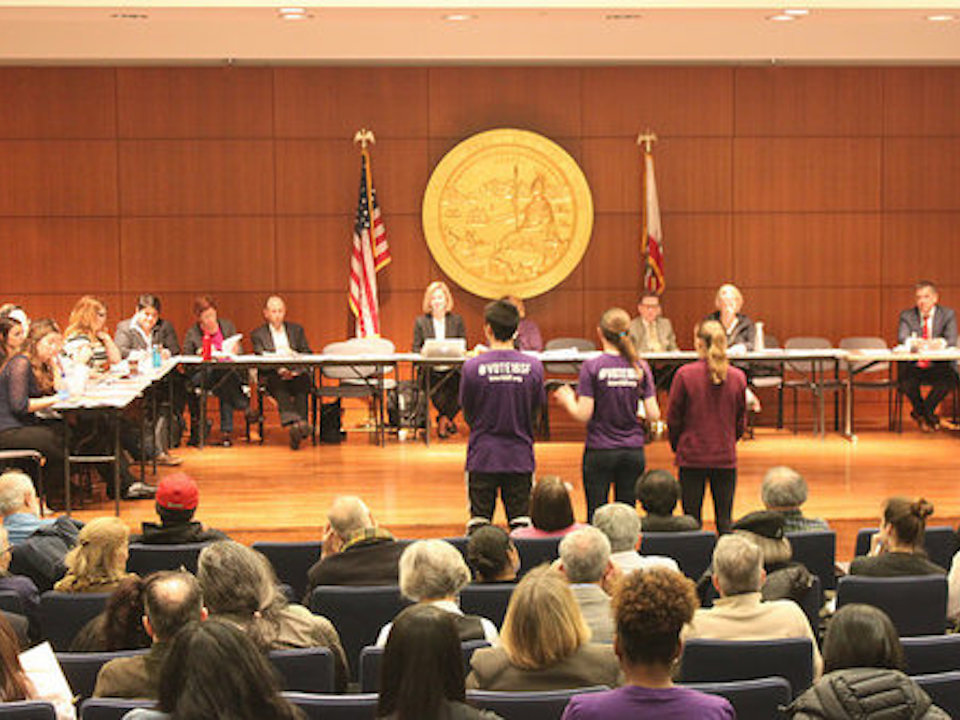 While Proposition F is endorsed by a wide range of supporters, others believe that 16 is too young an age to make voting decisions. Many argue that young people would only follow the political beliefs of their parents.

The Chronicle agrees, and has come out against the proposition. As its editorial board argues, "Voting is also considered a privilege of adulthood. Young people must wait until the age of 21 to drink alcohol and, in California, smoke tobacco. They must wait until the age of 18 to serve their country. It makes no sense for San Francisco to send the message that voting is a responsibility any less serious than these are."
Needless to say, Doo and Park disagree. They point to the existence of the campaign itself and its success in bringing the matter to a vote as proof.

"Maturity is a big issue that they bring up," says Doo. "This whole movement disproves it."
If local polls are any indication, Doo and Park may soon be vindicated in their fight to vote. In a recent poll conducted by EMC Research, support for Proposition F was at 48 percent, just shy of the simple majority (50 percent plus one) needed to pass.